Navigating the icy terrain of Alaska is one thing, but braving the escalating costs of higher education is a whole different ballpark. As tuition fees continue to climb, finding the best student loans in Alaska has become a top priority for many students.
MoneyGeek's research discovered that Ascent provides the best student loans for Alaskan students. Sallie Mae is ideal for the lowest interest rates, while Earnest is preferable for students with bad credit. International students should consider Prodigy Finance, while students who need a co-signer may get the best deal from College Ave.
Understanding Student Loans
Student loans serve as financial lifelines, empowering individuals to pursue higher education when immediate funds for tuition, textbooks and living costs are out of reach.
At their core, student loans involve borrowing a set sum of money, typically with an interest rate that accumulates over time. The repayment process usually kicks off post-graduation or when the borrower's enrollment status dips below a certain level.
There are two primary categories of student loans:
Federal student loans: Federal student loans are guaranteed by the U.S. government. They often feature lower interest rates and more flexible repayment plans. Eligible borrowers may have access to various protective measures and loan forgiveness programs.
Private student loans: Financial institutions such as banks and credit unions provide private student loans. This student loan type comes with higher interest rates and more rigid repayment conditions. A credit check may be necessary, and the interest rates can be fixed or variable.
While federal student loans usually offer more favorable terms and easier access, private student loans can be a viable alternative for students requiring extra funds or borrowers ineligible for federal assistance. Understanding these distinctions is crucial to making an informed decision that aligns with your educational goals and financial circumstances.
Best Private Student Loans in Alaska
Banks, credit unions and other lenders provide private student loans as a financial solution for supporting students in funding their education. They can be handy when federal aid, scholarships and grants don't fully cover educational expenses.
These loans are a good fit for students enrolled in private or out-of-state institutions with higher tuition fees. Additionally, they may be an option for those seeking specific loan features or benefits not offered by federal loans.
While private student loans have higher borrowing limits, they usually come with higher interest rates than federal loans. As such, it's crucial to thoroughly examine the terms and conditions before borrowing, ensuring your decision aligns with your financial objectives and educational requirements.
Best Overall
---

4.36%–14.08%

Fixed APR Range

1.47%–11.31%

Variable APR Range

$2,001–$200,000

Loan Amount Range

Non-U.S. citizens and temporary residents

Co-Signer

---
Best With Lowest Interest Rates
---

3.50%–13.83%

Fixed APR Range

1.37%–11.76%

Variable APR Range

$1,000 minimum, no maximum

Loan Amount Range

Allowed but not required

Co-Signer

---
Best for Those With Bad Credit
---

4.43% - 14.90%

Fixed APR Range

5.32% - 16.20%

Variable APR Range

$1,000 up

Loan Amount Range

Allowed

Co-Signer

---
Best for Parents
---

3.22%–11.16%

Fixed APR Range

1.10%–11.68%

Variable APR Range

$5,000 minimum, no maximum

Loan Amount Range

Optional

Co-Signer

---
Best for International Students
---

Starts at 4.98%

Fixed APR Range

Starts at 4.66%

Variable APR Range

Minimum $15,000, no maximum

Loan Amount Range

Not required

Co-Signer

---
Best for Those That Need a Co-Signer
---

4.44% - 15.99%

Fixed APR Range

5.09% - 15.99%

Variable APR Range

$1,000 minimum, no maximum

Loan Amount Range

Not required

Co-Signer

---
Federal Student Loans in Alaska
Federal student loans are financial aids extended by the U.S. government, designed to assist students in financing their higher education. They're often the most advantageous choice for students due to their lower interest rates and adaptable repayment schemes.
For students in Alaska, this type of student loan brings several benefits, including:
Reduced interest rates: Unlike private student loans, federal loans usually have lower, fixed interest rates.
Flexible repayment terms: With options such as income-driven repayment plans, managing loan payments becomes more feasible.
Grace periods: Many federal loans provide a grace period post-graduation before the start of repayment.
Loan forgiveness programs: Certain federal loans may be eligible for forgiveness programs depending on the borrower's profession and other factors.
We recommend determining your federal student loan options before pursuing loans from a private lender.
How to Apply for Federal Student Loans in Alaska
Applying for federal student loans in Alaska is a serious financial decision. Take time to understand these steps to make informed decisions that align with your educational goals and financial situation.
1
Complete the Free Application for Federal Student Aid
The first step in applying for federal student loans in Alaska is to complete the Free Application for Federal Student Aid (FAFSA). This form gathers information about you and your family's financial situation, determining your financial aid eligibility.
2
Review your Student Aid Report
After you submit your FAFSA, you'll receive a Student Aid Report (SAR). This provides you with information about your eligibility for federal financial aid. Review this report carefully for any errors and make corrections if necessary.
3
Evaluate your financial aid offer
If a college or career school accepts your application after you've listed it on your FAFSA, the school will calculate your aid and send you an electronic or paper aid offer. This offer will detail the federal and nonfederal financial aid options you're eligible for. Understanding each type of aid (grants, work-study or loans) and the terms and conditions before accepting the offer is crucial.
4
Accept the aid you need
Once you understand your aid offer, you can accept the financial aid you want. Remember, you don't have to accept the entire amount of loans offered. Only borrow what you need, as you'll have to repay these loans with interest.
5
Complete entrance counseling
If you're a first-time borrower of federal student loans, you'll need to complete entrance counseling. This online session helps you understand your obligation as a borrower and provides information about managing your student loans.
6
Sign a Master Promissory Note
Finally, you'll need to sign a Master Promissory Note (MPN), a legal document in which you promise to repay your loan and any accrued interest and fees to the U.S. Department of Education. It also explains the terms and conditions of your loan, so make sure you understand them before signing the dotted line.
The Types of Federal Student Loans Available in Alaska
For Alaskan students seeking financial aid for higher education, federal student loans offer a range of options. These include the following:
Direct Subsidized Loans: Direct Subsidized Loans are available to undergraduate students with financial needs. The U.S. Department of Education pays the interest on these loans while you're in an in-school, grace or deferment period.
Direct Unsubsidized Loans: Unlike subsidized loans, Direct Unsubsidized Loans are available to both undergraduate and graduate students. There's no requirement to demonstrate financial need, but interest accrues during all periods, including while you're in school and during grace and deferment periods.
Direct PLUS Loans: Direct PLUS Loans are federal loans that graduate or professional students and parents of dependent undergraduate students can use to help pay for education expenses not covered by other financial aid. Eligibility does not rely on financial need, but a credit check is required.
Direct Consolidation Loans: Direct Consolidation Loans allow you to combine all of your eligible federal student loans into a single loan with a single loan servicer. With this loan type, you can simplify repayment and access alternative repayment plans.
Depending on your needs, you may apply for different types of federal student loans throughout your academic journey.
Student Loan Forgiveness in Alaska
Student loan forgiveness is a program that cancels a portion or all of a borrower's student loan debt, eliminating the need for further payments. These programs are often available to individuals working in certain professions or sectors, such as education or public service. The goal is to incentivize careers in high-need areas or reward those who contribute significantly to their communities.
In Alaska, several student loan forgiveness programs are available to benefit borrowers in specific professions.
1
Alaska Teacher Loan Forgiveness Program
This program aims to attract and retain qualified teachers in the state. Teachers serving in low-income schools or subject areas experiencing a critical shortage may be eligible for loan forgiveness. The amount of forgiveness depends on the borrower's service level and the specialization area.
Eligibility requirements for this program include holding a valid Alaska teaching certificate, having outstanding eligible education loan debt and teaching full-time in a low-income or shortage subject area school in Alaska. You can apply by completing the Teacher Education Loan Repayment Program application on the Alaska Commission on Postsecondary Education website.
2
Public Service Loan Forgiveness (PSLF) Program
While the Public Service Loan Forgiveness (PSLF) Program is a federal program, it benefits public service workers in Alaska. If you work for a government or not-for-profit organization, you might be eligible for loan forgiveness under PSLF.
To qualify for this program, you must work for a U.S. federal, state, local or tribal government or not-for-profit organization, work full-time for that agency or organization, have Direct Loans (or consolidate other federal student loans into a Direct Loan), repay your loans on an income-driven repayment plan and make 120 qualifying payments.
Tips for Managing Student Loans
Effectively managing student loans is key to maintaining financial health during your studies and after graduation. Here are some valuable tips to help you steer this significant part of your financial journey:
Borrow only what you need

Keep in mind that student loans, along with interest, must be repaid. Over-borrowing can result in a heavier debt load. Assess your actual costs for tuition, textbooks and living expenses to determine how much you need to borrow to cover these costs.

Many student loans provide a grace period during which you do not have to make payments. You can utilize this period to secure employment and financially prepare for repayment. However, interest may continue to accumulate on some loans during this time.

Consider making payments while in school or during the grace period

Making payments towards your loan during school or the grace period can lower the total cost of the loan by paying down the interest. This practice can also help you develop sound financial habits and ease the transition to full repayment.

Stay on top of loan documents and payment schedules

Understanding the specifics of your loans, including interest rates, payment schedules and terms, is crucial for successful management. Keep your loan documents organized in a secure location, either digitally or in a physical folder. Use calendars or financial apps to remind you of upcoming due dates for payment schedules.
Scholarships and Grants as Alternatives
Unlike loans, scholarships and grants are types of financial aid that you do not have to repay. This makes them highly sought-after forms of funding for higher education.
Scholarships are typically awarded based on merit, such as academic, athletic or artistic talent. They can come from various sources, including schools, private organizations and government agencies. Some scholarships are also specific to certain fields of study or are designed for students from particular backgrounds.
Meanwhile, grants are usually need-based, meaning they are awarded based on the student's and their family's financial situation.
In Alaska, you may find and apply for scholarships and grants by taking the following steps:
1
Research available scholarships and grants
Start by researching the scholarships and grants available to Alaskan students. This can include federal and state grants, scholarships from colleges and universities in Alaska, and awards from private organizations and foundations. Use online scholarship databases, your school's financial aid office and community resources to find opportunities.
2
Check eligibility criteria
Once you've identified potential scholarships and grants, review the eligibility criteria for each option. This can include academic performance, financial need, field of study and personal characteristics or achievements. Make sure you meet all the requirements before you spend time on an application.
3
Gather necessary documents
Most scholarship and grant applications require certain documents such as academic transcripts, financial information and letters of recommendation. Start gathering these documents early to avoid last-minute stress. If you need a letter of recommendation, ask a teacher, counselor or other relevant person in advance.
4
Complete the application
Fill out the application form for each scholarship or grant. Be sure to answer all questions thoroughly and honestly. If an essay is required, take the time to craft a thoughtful and well-written response. Proofread your application and essay for any errors.
5
Submit your application
After you've completed the application, submit it according to the instructions. This could involve mailing in a paper application, submitting documents online or emailing your application to a specific person. Make sure you submit it before the deadline.
6
Follow up
After submitting your application, following up to confirm it was received is a good idea. You can usually do this with a quick email or phone call. If you're awarded a scholarship or grant, be sure to send a thank you note to the provider.
The Impact of Student Loans on Credit
Student loans, like any form of credit, can have a significant impact on your credit score, which in turn can affect your ability to secure future loans, rent an apartment or even get a job.
When you take out a student loan, the lender reports it and its details to the three major credit bureaus. This information becomes part of your credit history, which is used to calculate your credit score. One of the key factors in this calculation is your payment history, which accounts for about 35% of your credit score. This is where the importance of making loan payments on time comes into play.
Making student loan payments on time every month can help build a positive credit history and increase your credit score. On the other hand, late payments can have a negative impact on your credit score. If a payment is more than 30 days late, it can be reported to the credit bureaus and remain on your credit report for up to seven years.
The consequences of student loan default can be even more severe. Defaulting on a student loan, which typically happens after 270 days of non-payment, can lead to a significant drop in your credit score. This negative mark can make it more difficult to secure credit in the future. Additionally, defaulting on a student loan can lead to other negative outcomes, such as wage garnishment and the loss of eligibility for additional federal student aid.
Frequently Asked Questions (FAQs)
To guide you in navigating the complex landscape of student loans, we've compiled a list of frequently asked questions about student loans in Alaska.
About Christopher Boston
---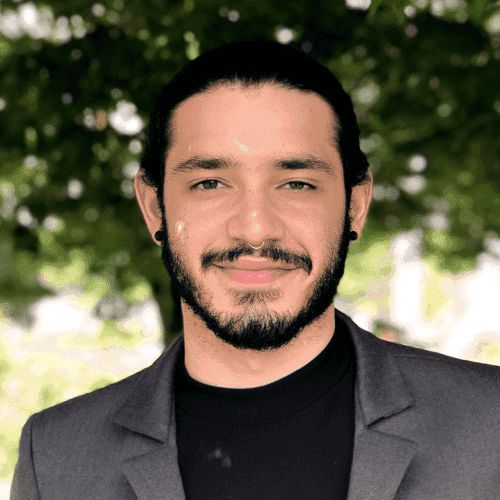 ---