Average Cost of Attending Law School
Advertising & Editorial Disclosure
Last Updated: 9/19/2023
The average cost of attending law school ranges from $15,433 to $49,312 per year, depending on the institution, financial aid and scholarships, according to data from Law School Transparency. Public law schools have a net tuition of approximately $15,433, whereas private law schools average $29,672 after deductions. Notably, 78% of students receive financial aid or scholarship discounts, so the upfront "sticker price" might not reflect the true financial commitment for the majority.
KEY TAKEAWAYS ON THE AVERAGE COST OF LAW SCHOOL
The average cost of attending law school is between $15,433 and $49,312 per year (according to data from the 2019–20 academic year).
Attending public law school can cost between $15,433 and $28,186 per year, depending on scholarships or financial aid.
Attending private law school costs between $29,672 and $49,312 per year, also depending on available scholarships and financial aid.
The nominal cost of attending law school has been increasing since 2012.
78% of law students use scholarships and other financial aid to pursue their law degrees.
Source: Law School Transparency
Average Law School Tuition: Nominal vs. Net Costs
Two key concepts are at the forefront of tuition consideration: nominal and net costs. Both offer distinct insights into the financial demands of pursuing a legal education for any prospective law student. Here is what what each term means when paying for college:
Nominal vs. Net Tuition:
Nominal Tuition: The official, front-facing cost of attending school for one academic year, not accounting for any financial aid or scholarships.
Net Tuition: Net tuition deducts scholarships, grants and other aid from the nominal tuition, providing a better estimate of what students will actually pay.
Public and private law schools showed an upward trend in nominal tuition between 2012 and 2020. However, net tuition has fluctuated. This difference indicates that although law schools raised their starting tuition, they also increased opportunities for financial relief.
Cost of Public Law School
Understanding the financial landscape of public law schools requires a deep dive into both nominal and net tuition trends over recent years.
SUMMARY OF PUBLIC LAW SCHOOL AVERAGE COSTS
Nominal Tuition Rise: Public law schools saw a 23% increase in nominal tuition, from $22,933 in 2012–13 to $28,186 in 2019–20.
Net Tuition Fluctuation: Public law schools experienced a 13% drop in net tuition until 2018–19, with a slight rebound to $15,433 in 2019–20.
Expanding Gap: Despite rising nominal tuition, schools expanded financial aid offerings.
Institutional Strategy: Rising costs are possibly linked to inflation and operational factors, while net tuition drops potentially emphasize public law schools' commitment to accessibility.
Nominal Tuition Trends for Public Law School
Between 2012–13 and 2019–20, nominal tuition for public law schools rose consistently, starting at $22,933 and increasing to $28,186. This represents a 23% increase over the eight-year period. Such a consistent upward trajectory suggests that the officially listed prices of attending public law schools have been rising steadily, perhaps due to factors such as inflation, increased operational costs or strategic institutional decisions.
Net Tuition Trends for Public Law School
Net tuition shows a divergent pattern. Starting at $17,736 in 2012–13, it gradually decreased to its lowest in 2018–19 at $15,203, representing a 13% decline. However, there was a slight rebound to $15,433 in 2019–20. This widening gap between nominal and net tuitions highlights that institutions are offering more financial concessions despite increasing official fees. Such a trend might indicate a commitment from public law schools to maintain accessibility and attract diverse candidates, especially those who might be dissuaded by the higher sticker price.
Cost of Private Law School
Considering both nominal and net tuition dynamics over recent years is also helpful in understanding the true cost of attending a private law school.
SUMMARY OF PRIVATE LAW SCHOOL AVERAGE COSTS
Nominal Tuition Increase: Over eight years, private law school nominal tuition rose by 21%, starting at $40,634 in 2012–13 and peaking at $49,312 in 2019–20.
Net Tuition Variability: Although it was $31,272 in 2012–13, net tuition dropped to its lowest at $28,755 in 2016–17 before going back up to $29,672 by 2019–20.
Persistent Gap Expansion: The difference between nominal and net tuition costs grew between the 2014–15 and 2019–20 academic years, highlighting increased financial concessions despite the rising sticker price.
Private School Strategy: The growing gap may reflect intensified efforts by private institutions to enhance their value proposition, potentially through larger scholarships or expanded financial aid offerings.
Nominal Tuition Trends for Private Law School
From 2012–13 to 2019–20, private law schools saw a clear upward trajectory in nominal tuition, with costs rising from $40,634 to $49,312. This 21% increase over the eight-year period signals the growing financial demands or strategic pricing decisions associated with private legal education. This rise can potentially be attributed to factors like enhanced academic offerings and infrastructural developments.

Net Tuition Trends for Private Law School
Although nominal tuition consistently rose, net tuition saw a more varied trend. Beginning at $31,272 in 2012–13, it dipped to a low of $28,755 in the 2016–17 year before reaching $29,672 in 2019–20. The widening gap between these two tuition metrics accentuates that private institutions are increasing financial concessions amidst rising prices, perhaps an effort by private law schools to maintain competitiveness and appeal.
Tuition Concessions
For the 2019–20 academic year, only 22% of students paid the total tuition costs for law school. In contrast, 78% benefitted from tuition concessions. According to Law School Transparency, these reductions primarily hinged on merit factors, such as LSAT scores and GPA. Need-based discounts, though increasingly uncommon, also played a role. It is worth noting that some of these tuition discounts come with conditions, making them subject to annual re-evaluation and not assured for the entirety of a student's pursuit of their law degree.
Frequently Asked Questions About the Average Cost of Law School
MoneyGeek addresses the most pressing questions about law school costs to help you better understand the financial landscape of legal education.
Related Content
To further assist our readers in making informed decisions regarding higher education and financial planning, we've curated a list of relevant resources. Explore the following MoneyGeek pages for comprehensive insights on college costs, financial strategies and more.

Related Links:

Debt-Free College Education Guide: Learn tactics to minimize or even eliminate student debt, which is beneficial for law students striving to graduate without burdensome loans.
Student's Guide to Taking Charge of Finances: Equip yourself with financial management skills, crucial for law students aiming for a solid monetary footing during and after school.
Average Cost of College: Gain a broader understanding of the average costs for undergraduate programs, providing context for the specific expenses of law school.
Average Cost of Medical School: Explore the average cost of medical school in the US, delving into the intricate breakdown of expenses. This resource provides a comprehensive view of medical education costs, offering insights into the financial journey of future healthcare professionals.
About Nathan Paulus
---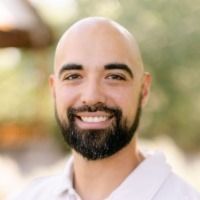 ---