Guide to Caring for the Aging
Advertising & Editorial Disclosure
Last Updated: 5/14/2022
When my mom was diagnosed with Alzheimer's disease at the age of 65, I wasn't prepared for the impact that diagnosis was going to have on my life. I was 35, working full-time and the mom of two young children — children I thought my mom would be able to pitch in and watch from time to time. Suddenly, the roles were reversed. My mom wasn't going to be the one helping me with my children. I was going to be the one caring for her as Alzheimer's disease robbed her of her ability to function on her own.
I had to take away her car keys and hire someone to drive her on errands. When her ability to live on her own declined, I decided to move her in with my family and care for her with the help of a professional caregiver. Eventually, I made the tough decision to move her into a memory-care facility, where she could get round-the-clock professional care.
Since my mom's diagnosis in 2008, not only have I overseen her care, but I have also managed her finances and made medical decisions for her. Sure, stepping into that role has probably been a little easier for me than for others. I have been a financial journalist for 18 years and was familiar with many of the money matters I've had to oversee for my mom. But it's still been incredibly tough. There's so much you don't know about caregiving until you're in the thick of it.
Unfortunately, a growing number of people are finding themselves in the position I've been in for more than 10 years now. More than 30 million people in the U.S. provide unpaid care to an adult age 50 or older, according to a report by AARP and the National Alliance for Caregiving. That number will likely increase as 75 million baby boomers head into their 70s and 80s.
So if you're not already a caregiver for an aging loved one, there's a good chance you will be at some point. This guide will walk you through the steps you need to take to be prepared to care for an aging parent or family member.
1
Start Talking to Your Parents About Long-Term Care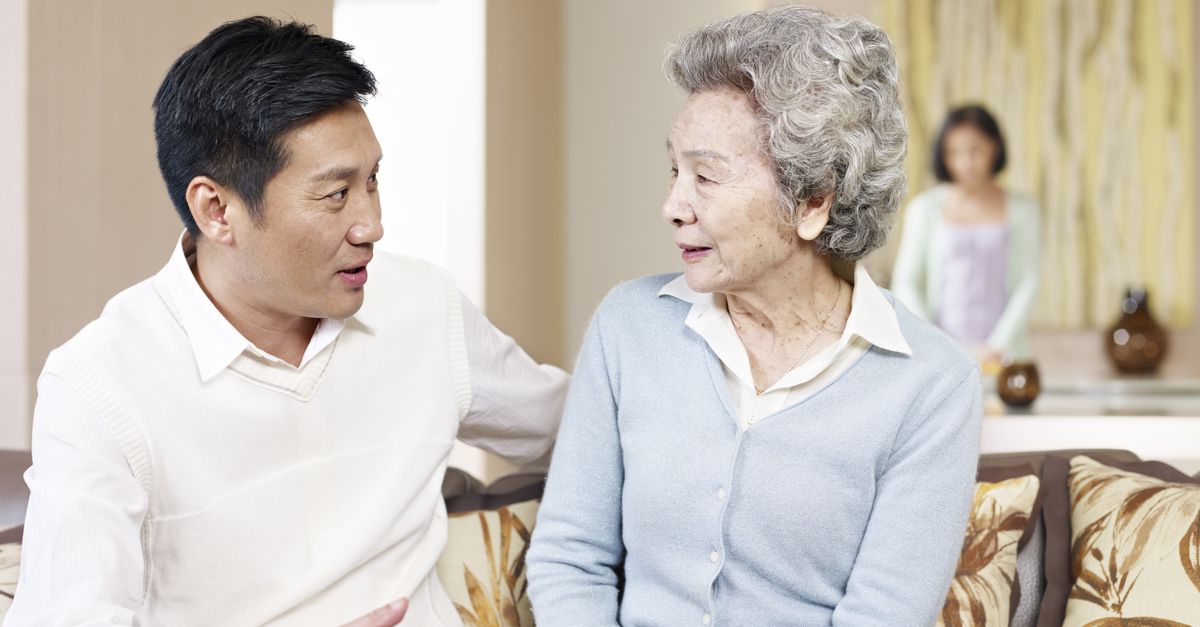 Ideally, you should talk with your parents about long-term care well before there is a need for it. That way, the conversation won't be as emotional because you're discussing a hypothetical situation rather than an urgent need for care. But that doesn't mean the conversation will be easy.

Your parents might be reluctant to discuss what would happen if they could no longer care for themselves and needed to transition to assisted living. It represents a role reversal and forces them to think about having to depend on others for help. So you have to approach the conversation carefully. Here are some ways to start talking about this difficult topic.

Ask about "what if" scenarios: To get your parents thinking and talking about what would happen if they couldn't care for themselves, start by asking about scenarios that aren't as overwhelming as, say, an Alzheimer's diagnosis. For example, you could ask how you would make sure their bills got paid if they had an accident and were in the hospital for a little while. Then, slowly work your way up to discussing how they would get help with their finances and care in longer-term situations.

Use a story: You could share a story with your parents about someone you know who did make a plan for long-term care and how easy it was for family members because there was a plan in place. Or you could talk about someone who didn't plan and, as a result, how difficult it has been for loved ones to step in and help. Then let your parents know that you would like to avoid ending up in a difficult situation by having conversations with them now about what sort of care they would want and how they would pay for it.

Or you could share a news article with your parents about how a growing number of people will need long-term care as life expectancies increase. Then you could ask whether they've taken any steps to plan for long-term care if they needed it.

Focus on fulfilling their wishes: Let your parents know that because they took good care of you when you were young, you want to be able to do the same if they ever need help. Then you could say, "To do that, I need to know what sort of care you would want."

It's OK to acknowledge that you know this is a difficult topic to discuss. But make it clear to your parents that you want to talk with them because you are looking out for their best interests and want to have a plan in place to provide them with the care they deserve. Point out that having this conversation will give you — and them — peace of mind.
2
Make Sure Your Parents Have Essential Legal Documents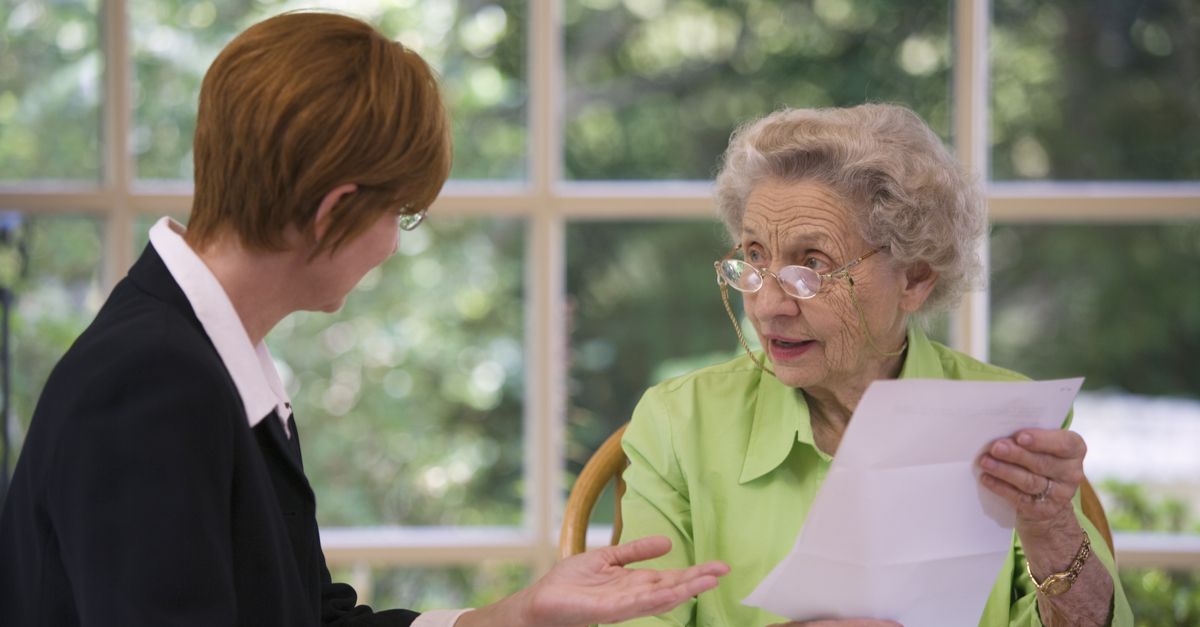 If you become a caregiver for a parent or family member, you won't be able to make financial and health care decisions for them unless they have drafted and signed legal documents that give you the power to make these decisions. Your parents must be mentally competent to sign these documents. So the documents need to be in place before a health emergency. Otherwise, you'll have to go through a lengthy and expensive court process to be appointed to make financial or health care decisions for them.

These are the key documents they need:

Power of attorney: This document lets you name someone (or more than one person) to make financial decisions for you if you cannot. Estate planning and elder law attorneys typically recommend having a general durable power of attorney rather than a limited or springing power of attorney. Then the person you name as your agent can manage all of your financial affairs, if necessary, without having to jump through hoops to prove you are no longer mentally capable or to meet other conditions of a springing power of attorney.

To be clear, you can't sign checks, access your parents' financial accounts, sell property or make financial decisions for them unless they have designated you as power of attorney and you have documentation. If your parents are reluctant to give you this sort of broad power, they can store the power of attorney document someplace safe, tell you how to access it and under what conditions you can access it.

Advance health care directive: An advance directive typically has two components. It lets you spell out in what often is called a living will what sort of end-of-life medical care you would or wouldn't want — such as resuscitation if your heart stops, a ventilator to help you breathe or tube feeding. And it lets you name someone to make health care decisions for you if you no longer can. That document is called a health care power of attorney, and the person you name to make decisions for you is called a health care proxy or surrogate.

It's important for your parents to put their end-of-life care wishes in writing so there is no confusion over what they want — and so family members don't end up in court fighting over whether to keep Mom or Dad on life support. And if they don't name a health care surrogate before a health problem leaves them unable to make decisions on their own, you might have to petition the court to become your parents' guardian to make health care decisions.

How to get these documents: Ideally, your parents should work with an estate planning or elder law attorney to have these documents drafted. They can find an attorney by contacting their state bar association, through the online directory for the National Academy of Elder Law Attorneys, or the online directory for the National Association of Estate Planners and Council.

If they can't afford to hire an attorney, there are free and low-cost options. Websites such as LegalZoom.com and RocketLawyer.com offer fill-in-the-blank documents for less than $50. They can download a free advance directive form specific to their state from Caringinfo.org. Be aware, though, that these forms tend to be general (which is why it's best to work with an attorney).
3
Get a Grasp of Their Financial and Medical Situation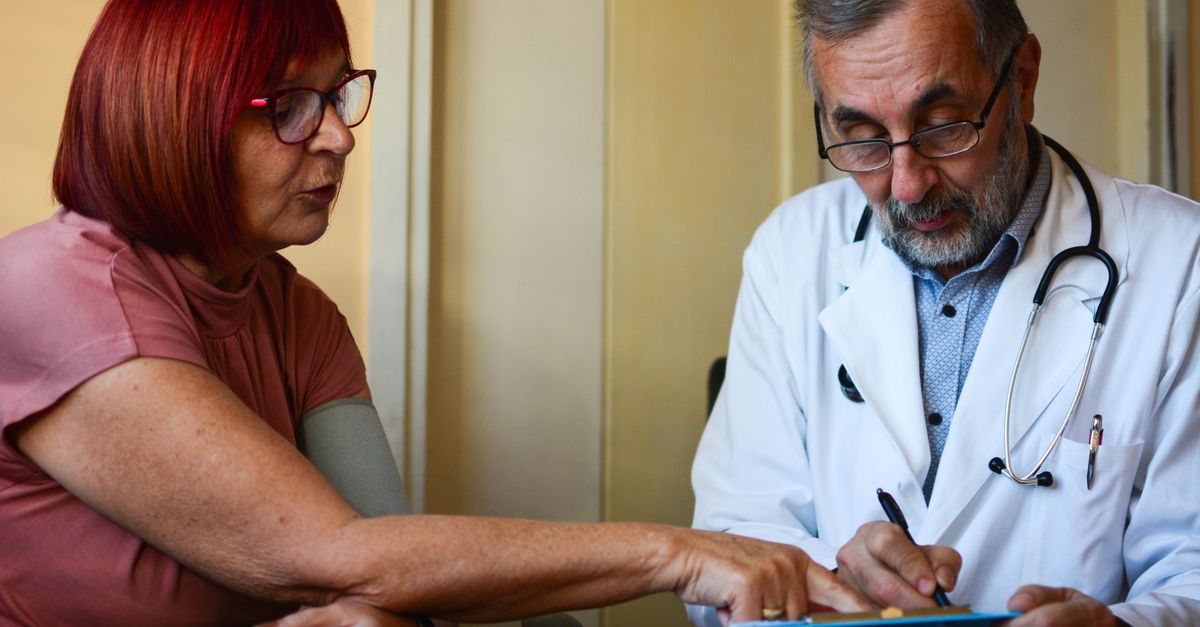 If you become a caregiver and have to help your parents manage money tasks, you'll need to know the details of their finances. You'll also need to know their medical history and what sort of health care coverage they have. It's better to gather this information while they're still competent enough to share it with you rather than play detective after you step in and start providing care.

Your parents might be reluctant to tell you this information, so you could ask them instead to make a detailed list of financial accounts and information and their medical history. Ask them to store the list in a safe place (along with their legal documents) and to tell you how to access them when necessary.

Some of the key pieces of information you need to gather from your parents include the following:
Social Security numbers
Medicare or Medicaid numbers
Military ID (if applicable)
Sources of income (Social Security, pension benefits, retirement savings accounts, etc.)
How they pay their bills (by check or automatic bill payment)
List of monthly bills
Household debt, including mortgage, car loans, personal loans, and all credit cards
Where they bank and what types of accounts they have
Types of insurance policies they have, how premiums are paid, locations of policies and contact information for insurance agents
Financial account numbers, usernames, and passwords
Names and contact information for financial and legal professionals they work with
Names and contact information for their doctors, dentists, and therapists
List of medications, dosages, prescribing doctor, and pharmacy
Medical conditions
Medical history (including dates of surgeries and procedures)
You'll also want to find out the location of keys to the house, keys for bank safe deposit boxes or a home safe, property deeds, automobile titles, past tax returns, and stock and bond certificates. The more information you can gather about their finances and health, the better equipped you will be to help them.

If you have power of attorney for your parent and will have to manage Mom or Dad's finances in a caregiving role, talk to your parent's bank about being named as a representative payee on your parent's checking account to make it easier to manage the account. You'll also need to contact the Social Security Administration to become your parent's representative payee to manage his or her benefits if your parent is no longer mentally capable.
4
Be Familiar With the Types and Cost of Care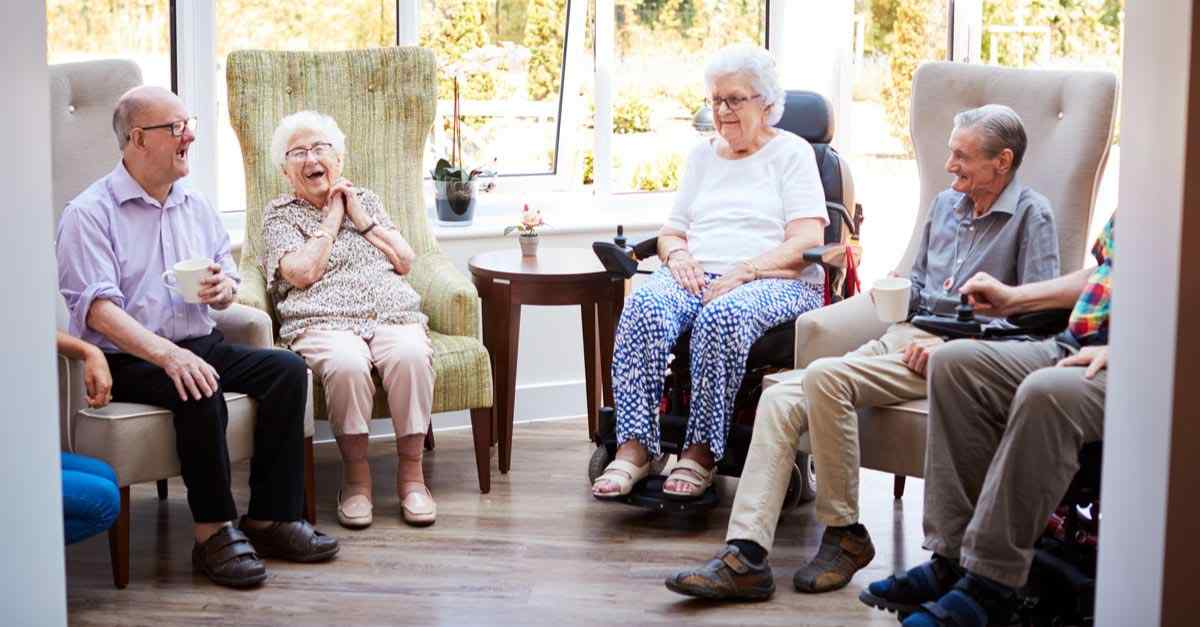 It's important for both you and your parents to recognize that the chances they will need some form of long-term care are high. More than half of adults turning age 65 today will develop a disability that requires them to get assistance with the daily activities of living — bathing, dressing, eating, using the toilet, taking medication, shopping for groceries, and managing money, according to the U.S. Department of Health and Human Services. Most of those who require assistance will need it for less than two years, but one in seven will need long-term care for more than five years.

It's also important for you and your parents to be aware of how much long-term care costs and have a plan to pay for it. The average amount an adult turning 65 today will pay for long-term care costs is $138,000, according to the Department of Health and Human Services. But that's just an average. Here's the nationwide median cost for various types of care, according to the Genworth 2019 Cost of Care Survey.
5
Know the Ways to Pay for Long-Term Care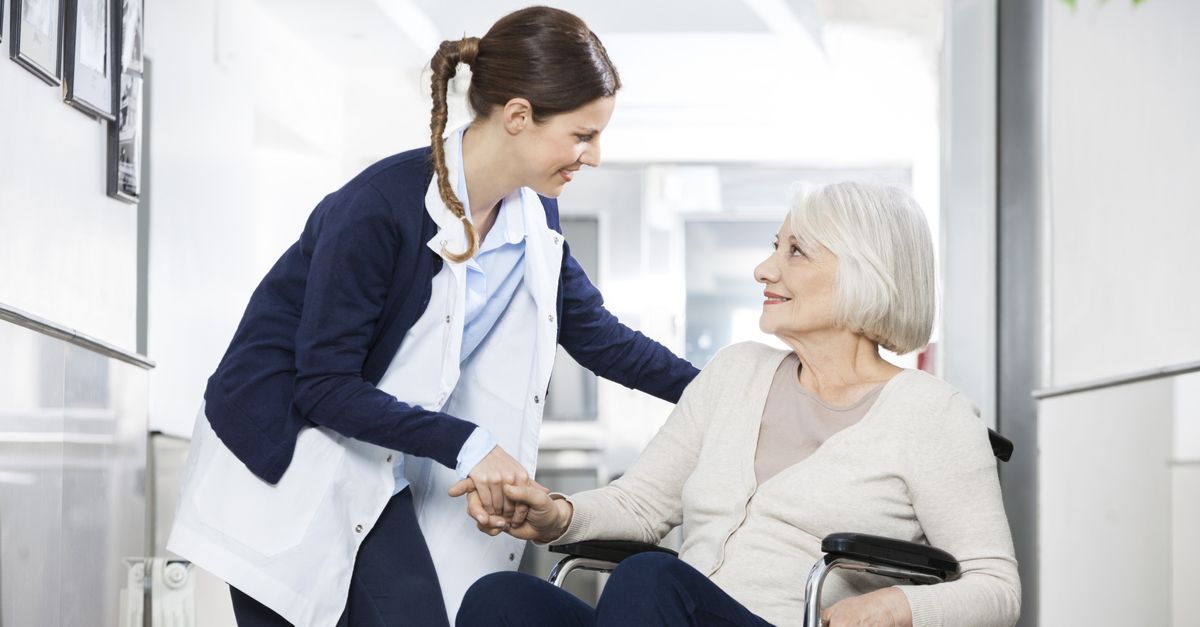 Don't assume that Medicare will cover any of the types of long-term care listed above. The federal health insurance program for adults 65 and older covers stays in skilled nursing facilities or skilled in-home care for only a short period of time — typically for rehabilitative. Traditional health insurance doesn't cover long-term care, either.

Medicaid does pay for long-term care in a nursing home or at home, but this federal program is available only for low-income adults with limited assets — typically $2,000 or less. The Department of Veterans Affairs also provides long-term care benefits for veterans who meet certain requirements.

If your parent isn't a veteran or eligible for Medicaid, there are other ways to pay for long-term care — but all take careful planning.




Associated Press-NORC Center for Public Affairs Research

Long-term care insurance: This type of insurance will help cover the cost of long-term care at home, in an assisted living facility or a nursing home. The cost of coverage depends on your parents' age, health, and how much coverage they want. As long as they're in good health, they can get a good rate if they buy a policy in their 50s or early 60s. And couples can save money by buying a shared policy. The average annual premium for a shared policy with a pool of benefits equal to $164,000 for a couple who are both age 55 is $3,050, according to the American Association for Long-Term Care Insurance.

It's best to contact an insurance broker who works with several companies to find the best policy at the best price. The American Association for Long-Term Care Insurance also provides free insurance quotes from its members on its website at AALTCI.org.

Life insurance with a long-term care benefit: Some of the best life insurance companies for seniors offer products that combine permanent life insurance with a long-term care benefit. If the long-term care benefit isn't used, the policy will pay a death benefit when the policyholder dies. However, these hybrid life insurance policies can be more expensive than traditional long-term care insurance and a stand-alone life insurance policy. Plus, they often require a lump-sum premium payment (basically, one large payment to purchase coverage).

Annuities: If your parent doesn't qualify for long-term care insurance or hybrid life insurance because of age or health reasons, an annuity might be an option — that is, if your parent has a large amount of cash to invest in an annuity. A lump-sum payment is made in exchange for a guaranteed stream of income over a specified period of time. There are annuities with long-term benefits that offer a bigger payout than the amount invested. However, few insurance companies offer these annuities, according to the American Association for Long-Term Care Insurance.

Reverse mortgage: Adults 62 and older who own their home outright or have paid off most of their mortgage can apply for a reverse mortgage (also known as a Home Equity Conversion Mortgage) to access the equity that has built up in their home. The money from a reverse mortgage could be used to pay for long-term care. However, a reverse mortgage is a loan that has to be paid back, and the balance does rise over time. It doesn't have to be paid back while the homeowner still is living in the home, only when the house is sold or the homeowner moves out or dies. Because of the fees associated with reverse mortgages and the complexity of them, they're not an ideal way to pay for long-term care — but they're an option, nonetheless.
6
Protect Your Own Finances When Caring for a Parent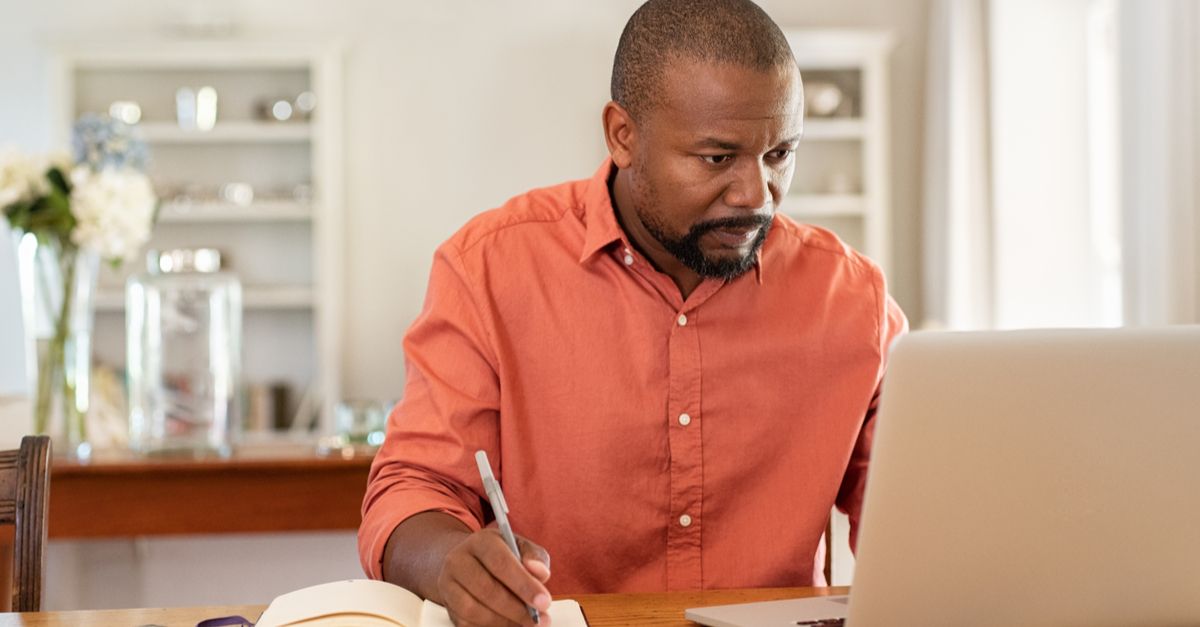 Given the high cost of professional long-term care, it's probably no surprise that a majority of people who need long-term care get help from unpaid caregivers such as family and friends. If your parents don't have insurance to help pay for care, don't qualify for government benefits, or don't have ample savings, there's a good chance they might have to rely on you for care.

Caregiving can be a full-time job. And an overwhelming majority of people who care for aging family members pay for caregiving costs out of their own pockets — with some spending more than $500 a month, according to a study from the Associated Press-NORC Center for Public Affairs Research. However, there are steps you can take the limit the hit.

Talk to your parents. It's important to talk to your parents about long-term care well before there's ever a need for it. If you can encourage them to get long-term care insurance or increase their savings to help pay for professional care, that will help reduce their reliance on you for care.

Talk to your siblings. If you and your siblings live close to your parents, talk to your siblings about sharing caregiving responsibilities. If your siblings don't live near, you could ask them to chip in financially to help pay for care or to help pay for a long-term care insurance policy.

Seek volunteer help. Check with your parents' place of worship or community organizations to see if there are volunteers willing to help with your parents' care. This can help reduce the number of hours you have to take off from work to care for a parent.

See if your employer offers paid family leave. The Family Medical Leave Act allows employees to take up to 12 weeks of leave during a year to care for family members. Typically, the leave is unpaid, but 17% of workers do have employers that offer paid family leave, according to the Bureau of Labor Statistics. So check with your employer if you have to take time off to care for a parent to see if you can get paid family leave.

Check with your area Agency on Aging. This agency will be able to connect you with free assistance programs in your area and will know whether your state has a caregiver reimbursement program that will provide funding to you. You can find your local Area Agency on Aging by using the eldercare locator at Eldercare.acl.gov.

Get help from an aging life care professional. Also known as geriatric care managers, these professionals can help connect you with local services, determine the types of services and care that are right for your parents, assist with insurance claims, and provide a plan for your parents' care. You can find an aging life care professional through the Aging Life Care Association.

Be flexible. It might be more affordable for you to care for a parent in your own home — if you have the space and your parent is willing to move. If your employer is willing to allow you to work from home, you might be able to juggle job responsibilities and keeping an eye on your parent.

Keep in mind, though, that your finances have to take priority. Don't blow through your savings — or stop contributing to your retirement account — to help pay for a parent's care. Otherwise, you won't be able to afford your own care as you age.
About Cameron Huddleston
---
---