The VA loan program does not restrict your house shopping to properties within a set price range but the VA places loan limits on the amount you can finance with no down payment. What are those VA loan limits? The answer depends on the property's location. You've heard the No. 1 rule of real estate is "location, location, location." That rule is equally important in determining your VA loan limit, which is based on the county in which the property is located.
If you are like most qualified VA borrowers, your minimum VA loan entitlement is about $144,000. This means you can finance at minimum of $144,000 with a VA loan with no down payment to secure the loan. This calculation is based on the basic VA loan entitlement of $36,000 x 4.
Lenders may approve a VA loan amount up to four times the VA borrower's basic loan entitlement depending on the borrower's credit history, income and the amount at which the property appraises. Today in most U.S. counties, the minimum VA loan limit, or what the borrower can finance without a down payment, is more than $400,000.
County-by-County VA Loan Limit
VA loan limits closely follow the conforming loan limit amounts set by the Federal Housing Finance Agency, which are the same limits for FHA loans. The agency annually recalculates and sets the limits for each county for every calendar year. These adjusted limits reflect the costs of living and the current housing economy in various real estate markets. The precise mathematical formula used in the calculation beckons back to the Housing and Economic Recovery Act of 2008 (HERA). Just as two homes of nearly the same size can vary significantly in price based on location, so do the county-specific VA loan limits.
For example, the VA loan limit of a single-family home in California's Napa County in 2015 is $612,250. The VA loan limit of a single-family dwelling in Ohio's Franklin County is $417,000 — a nearly $200,000 difference.
What Lenders Do if You Exceed the VA Loan Limit
So what if you fall in love with a home priced well above the VA loan limit for the county in which it's located? You aren't excluded from using a VA loan to buy the property, but you'll need to come up with a down payment. The amount of your down payment is based on the difference created by your VA loan entitlement amount, VA loan limit and the home's purchase price.
Say you want to purchase a single unit home in Ohio's Franklin County, which has a VA loan limit is $417,000. Assuming you have a full VA loan entitlement, the VA agrees to a 25 percent guaranty to your lender, essentially lowering the risk your lender bears by ensuring it will be repaid the amount backed by the VA.
If you default on your loan, the remaining loan balance not paid by the VA guaranty is left to your lender to absorb. Because of this risk, the lender may require that you make a down payment to finance a portion of the loan. Typically, your lender will require a down payment based on the difference in the VA loan limit and the home's purchase price. Suppose that instead you decide to buy a home priced at $500,000 — an amount that exceeds the county's VA loan limit. You can still finance your purchase using a VA loan, but your lender may require a down payment of 25 percent of the difference. In this case, the difference is $83,000, so you agree to make a $20,750 down payment before your lender will approve the VA loan.
Down Payment Calculation When The Loan Exceeds The VA Limit
| County VA Limit | Home Price | Down Payment Required |
| --- | --- | --- |
| $417,000 | $417,000 | $0 |
| $417,000 | $500,000 | $20,750 (83,000 x 25%) |
| $612,250 | $612,250 | $0 |
| $612,250 | $800,000 | $46,937 (187,750 x 25%) |
Though a down payment of several thousand dollars isn't insignificant, consider the benefit VA loans offer compared to conventional loan products. With conventional loans, borrowers often must make a down payment equal to 20 percent of the purchase price to secure competitive home loan terms and rates, and no mortgage insurance. In the scenario described above, you would be required to make a $100,000 down payment for a conventional loan compared to the $20,750 down payment of a VA loan.
How the VA Loan Limit is Set
Although VA loan entitlement amounts vary, the term refers to the amount of money the VA guarantees to the lender to finance a VA loan. Veterans may be entitled to two different types of entitlement, which ultimately set the VA loan limit. Your "basic" entitlement amount, which many veterans see on their Certificate of Eligibility (COE), is $36,000 — making the maximum VA loan guaranty $144,000 (the entitlement multiplied by four). But you, like many other VA borrowers, may qualify for a "bonus" entitlement of $68,250, in addition to the basic amount. Your total entitlement could be $104,250 — and a maximum VA loan guaranty of $417,000.
Although $417,000 is a common VA loan limit for many counties in the United States, higher VA loan limits exist for counties in parts of the country with higher costs of living. In parts of Hawaii, for example, VA loan limits are more than $700,000. Veterans purchasing homes in those areas may be approved to finance a loan up to that amount, without a down payment.
Remaining VA Loan Entitlement
Even if you're approved to borrow at VA loan limits that exceed $400,000, you're not required to spend that much money on a property purchase. The VA loan program doesn't penalize you with a use-it-or-lose-it rule, which can work in your favor if you eventually decide to move, sell your property that you financed with a VA loan and purchase a new home.
Many VA lenders will allow you to apply the remaining entitlement amount — the portion that went unused in your first VA loan — to obtain another VA loan. Some lenders may require you to supplement your remaining entitlement with a down payment of some amount, often the lesser of 25 percent of the property value or the sales price, to minimize their risk. Remaining entitlements used in tandem with down payments can help you qualify for larger loan amounts with less upfront costs than a non-VA loan would require.
VA Loan Limit Questions & Answers
VA loans are valuable home financing tools for veterans, but they can be confusing for first-time home buyers and even seasoned home owners. Alexandra Hopkin, a financial planner for MilitaryPlanners.com who specializes in financial guidance for military members and their families, offers straightforward answers to some commonly asked questions about VA loans and what they mean for their borrowing options.
About Stephanie Taylor Christensen
---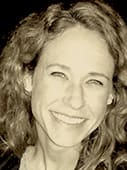 ---