Buying a condo is an exciting opportunity. It can be freeing to have a place of your own, and it can open doors to purchasing a single-family home in the future or becoming an investment property.
However, there are some downsides and costs you may have to weigh as well, including Homeowner Association (HOA) fees and rules, condo insurance and a lack of privacy. By doing your due diligence on purchasing a condo, you can decide if it's the right housing option for you.
What You Need to Know Before Purchasing a Condo
Prior to purchasing a condo, you should understand what this type of home offers, including the pros and cons, to determine if condo ownership is for you. Below you'll find out more about condos versus other types of housing, the associated costs, benefits and drawbacks and who is best suited for condo living.
What Exactly Is a Condo?
Condo is short for condominium, and it's a residential complex where each unit is owned by a different owner. While condo owners can change the interiors of their homes as they desire and are responsible for the maintenance and repairs of their homes and exterior units — like a garage or storage space — the homeowner's association will take care of everything else in the building and on the property. It's different from a house or townhouse, where you would be responsible for everything, but you may not have to pay HOA fees depending on the community you're in.
Condo vs. Apartment vs. House vs. Townhouse
You can get a mortgage for a condo, house or townhouse. Living in a condo is like living in an apartment, except you don't have a landlord who is responsible for maintenance and repairs. Depending on where you live and your financial situation, you could end up doling out less money for your monthly mortgage payment versus your monthly rent for your apartment. Here are some more differences and similarities between condos, apartments, houses and townhouses.
| | Condo | Apartment | Townhouse | House |
| --- | --- | --- | --- | --- |
| Ownership | You | Landlord | You | You |
| Average Cost | $289,000. Cost will vary greatly depending on what city you live in. | $1,660 for a one-bedroom, but will vary depending on the city you live in. | $166,500 for a 1,500 sq.ft. traditional-style townhouse. Size will vary depending on what city you're in. | $334,500, and will vary depending on what city you're in. |
| Type of Costs and Fees | HOA, mortgage, taxes and insurance. | Any repairs your landlord doesn't cover. | All repairs and maintenance, mortgage, taxes and insurance. | All repairs and maintenance, mortgage, taxes and insurance. |
| Maintenance | In-unit | None | Everything | Everything |
| Best For | First-time homebuyers, small families. | Those who can't afford a mortgage or would rather rent. | Young homebuyers or first-time homebuyers. | Experienced homebuyers or first-time homebuyers. |
| How to Find One | Real estate agent, home listing websites such as Zillow and Redfin. | Rental listing websites, Craigslist and Facebook. | Real estate agent, home listing websites such as Zillow and Redfin. | Real estate agent, home listing websites such as Zillow and Redfin. |
Is a Condo Right for You?
Purchasing the space you'll call home is a big step and determining what type of home would be best for you is a crucial place to start. So, is a condo right for you? Decide if this type of property is ideal for your needs by learning all about the benefits and drawbacks condo ownership brings.
For instance, you may not be aware of expensive HOA fees and restrictions that an association could impose on you. Alternatively, you may be grateful for the HOA, which will take care of the maintenance outside of your property, saving you money every year. You may enjoy community living and being in close contact with neighbors, or you might be worried about living right next to other people. Below are some key pros and cons of condo life to consider.
Benefits and Drawbacks of Owning a Condo
BENEFITS
HOA: It takes care of outside maintenance and repairs.
Community life: Know your neighbors well and have a good social life.
Stay in a city: You can live in a city and have a mortgage.
Cozy: A condo is a smaller space that's great for singles or smaller families.
Amenities: You could have access to a pool, gym and other services.
DRAWBACKS
HOA fees: May cost you hundreds of dollars to more than $1,000 per month.
Close living quarters: You may not like your neighbors because they cause problems.
City life: It can be busy, loud and not suited for families.
Too small: It doesn't provide enough space for bigger families.
Pet limitations: You may not be able to bring all your furry friends to live with you.
---
Who Should Buy a Condo?
A condo is typically best for people who are single, couples or small families. It is not well-suited for a big family, unless it's a temporary situation and the family is planning to use the money earned from the sale of their condo to purchase a townhouse or single-family home. Since many condos are located in large cities, it's a good idea to purchase one if you like living in urban areas. If you enjoy apartment life, you'll likely love condo life as well.
6 Smart Shopping Tips for a Condo
Before you begin shopping for a condo, you need to keep a few tips in mind. For example, it's crucial to find the right realtor with experience in the community in which you're looking to make your purchase. You should also figure out what amenities your condo will include and all the costs and fees associated with your purchase. Then, you can ensure you're making the right choice.
1
Find an experienced realtor
Hire a realtor who has sold condos to other clients and is deeply embedded into your community so they can find out when new condos are coming on the market.
2
Look into the condo complex on Google
You may be able to find information about the condominium complex and the HOA by looking on Google and Yelp. Find reviews from previous and current owners to learn the real scoop.
3
Research the HOA fees
Find out how much you're going to pay in HOA fees each month.
4
Find out about amenities
What amenities are included in your condo purchase? Some may include having a parking spot, storage unit, pool, tennis court, gym and more.
5
Review the rules of the HOA
Find out what rules there are around living in the condo complex. For example, are you limited to one or two pets, can you plant a garden or decorate the front of your condo as you wish?
6
Research the past price of the condo
You can see whether the condo is going up in value or not. Look at news reports about the real estate market in general to determine if this is a smart purchase.
Understanding Condo Insurance
When you're looking into how to buy a condo, you'll discover you need to get condo insurance, or HO-6 insurance, too. It's going to cover what your condo association's policy will not cover, such as damage to your belongings if there's a fire or another disaster and if you get sued because someone got injured in your home. Typically, a mortgage lender will require that you purchase condo insurance covering hazardous and natural disasters as long as you have a loan with them. The average cost of condo insurance is $625 per year if you have $60,000 worth of personal liability coverage and a $1,000 deductible.
When shopping for condo insurance, make sure you keep these tips in mind to ensure you're getting a good deal and you're covering everything you need.
TIPS TO BUYING CONDO INSURANCE
Use a condo insurance comparison tool. Find competitive pricing and multiple policies with this tool. EverQuote has one you can use specifically for condo insurance.
Contact an insurance broker. If you're confused about condo insurance, you could contact a broker to walk you through things like the monthly price and the amount of coverage you need.
Decide on your coverage. Calculate the value of the items in your home and then figure out how much coverage you need.
Take pictures and videos of your personal belongings. This will ensure that if something happens to your things, you have evidence that it was there in your condo.
Keep receipts. It helps to show insurance your receipts for items just in case something happens to them.
Consider auto-pay. Sometimes, if you sign up for auto-pay, an insurance company will lower your monthly premium.
How to Finance a Condo
When you purchase a condo, you're going to need to get a mortgage if you're not outright purchasing it with cash. You can get a mortgage for a condo whether it's your primary residence, a vacation home or an investment property. Typically, you'll need a larger down payment if it's not going to be your primary residence. A condo mortgage is different from a regular mortgage, because the lender may evaluate the building's occupancy, the age of the building, the amenities provided, and the building's current finances.
Types of Mortgages
There are different types of mortgages you can get for a condo, including conventional, FHA, USDA and VA loans. Here are the options you have when looking for financing.
Conventional Loans
Conventional loans are traditional fixed-rate or adjustable-rate mortgages that come with monthly payments as well as a loan time period, such as 15 or 30 years. You may be able to procure a conventional loan from a bank. Your eligibility will depend on factors like your credit score and your down payment size.
REQUIREMENTS
You'll typically need a credit score of at least 620 to qualify for a conventional loan.
You may be able to get a conventional loan with a down payment as low as 3%, but you'll need to put down at least 10% for an investment property/second home.
For a jumbo loan, your down payment will be around 20% to 40%.
If you put less than 20% down, you'll need to get private mortgage insurance.
FHA Loans
Federal Housing Administration (FHA) loans are federally-backed loans that have easier credit and lower down payment requirements. The rules are going to be stricter for FHA loans for condos than they will for single-family homes.
REQUIREMENTS
FHA condo loans can be given to people purchasing a condo in a building with at least four dwelling units.
The mortgage time period for an FHA condo loan is 30 years.
FHA loans allow borrowers to finance 96.5% of the home loan, as well as some closing costs.
Check to see that your building meets the requirements for getting an FHA loan before applying. If you are rejected for an FHA loan, you could work on improving your credit score, saving a higher down payment, and/or applying for a conventional loan instead.
VA Loans
Veterans Administration (VA) loans are for veterans, current members of the military and eligible surviving spouses. Keep in mind that the approval process for a VA loan for a condo can take several months. But once your purchase is approved, you get a lifetime approval.
REQUIREMENTS
VA appraisers may not approve your loan if the owner-occupancy rate is too low.
When it comes to HOA dues, there may be a cap on what percentage of units can be late with their HOA payments.
If you're looking into buying a condo in a new development, there may need to be a certain percentage of units that are either under contract or sold.
The VA will ensure that the condo development won't put undue restrictions or burdens on veterans.
You can search the Veterans Information Portal to find VA-approved complexes. Then, you will have a better chance of getting approved for your loan.
USDA Loans
A U.S. Department of Agriculture (USDA) loan is for people who are looking to purchase a condo in a certain rural area. These are for low-income Americans who have poor credit. The mortgages they can get may require no down payment and might offer low interest. The condo must be your primary residence, and there are income limits. Mortgage insurance will be included.
REQUIREMENTS
The income limit in most parts of the U.S. is $91,900 for a one to four member household.
Most lenders are going to require that you have a minimum credit score of 640.
You will only be allowed to get a 30-year, fixed-rate mortgage with a USDA loan.
You need to have a clean credit history, which means no recent bankruptcy or foreclosures on your report.
When applying for a USDA loan, you'll need to show that you have steady employment and income. You could qualify if you are self-employed.
6 Steps to Qualify for a Loan
Before applying for a loan, do your research to see if you'd qualify for one. Look into the requirements for conventional, USDA, FHA and VA loans from the lenders you wish to borrow from. Additionally, you'll need to get your finances in order, seek out pre-approval, and make sure the condo community you're purchasing from is financially sound.
1
Get your finances in check
Make sure you have money for a down payment in your bank account (if you need a down payment) and check your credit report.
2
Explore your loan options
Look into your loan options and see which ones you qualify for and want to apply for.
3
Discuss the requirements with lenders
Talk to lenders to discuss their requirements for getting a loan.
4
Check if your condo is warrantable
Make sure the condo is warrantable, which means that it follows Fannie Mae and Freddie Mac guidelines (no more than 15% of condos are delinquent on association dues, for example).
5
Get copies of HOA documents
Ask the HOA for documents that detail its finances, and research the maintenance company responsible for the property, too.
6
Get a mortgage preapproval
Get pre-approval for a loan through your lender.
Avoiding Common Mistakes
While purchasing a condo could be a great idea for your finances and your family, there are some common mistakes you'll want to avoid — like not doing your research on the condo association. Avoid these mistakes and you'll have a much more positive purchasing experience.
TIPS FOR AVOIDING COMMON MISTAKES
Don't neglect to research the condo association. Know whether or not they have shady financial practices or don't do maintenance on the building.
Don't neglect to research market prices. Make sure that prices are going up in an area where you're purchasing your condo and not stagnating or dropping.
Don't fail to look into amenities. What if you need two parking spots, but you only get one? What if you want a pool, but the building doesn't have one?
Don't neglect looking into the community demographics. You don't want to live in a mostly senior community if you have young kids who make a lot of noise or vice-versa.
Not taking a tour of the grounds. Look for any problem areas on your tour and do a thorough inspection to make sure everything is well-maintained.
An Overview of Condominium Investing
Condos can be attractive investment opportunities, or they can end up being a complete waste of money. By looking into investing in condos and doing your thorough research, you can determine if you're likely to make money off your investment. You'll want to see how the condo has appreciated over the years and if it's likely to continue going up in the future.
Why a Condo Can Be a Good Investment
A condo might be a good investment if it's in an area where real estate is going up. By investing at the right time, you can earn back the money you invest, and then some, to invest in another property or use it to purchase a primary residence. Below are a few key investment points to keep in mind.
It's in an up-and-coming area

A condo that's in an emerging area is likely to go up in value and you could make a good amount of money on it.

You can't afford a single-family home

A condo is a starting point for investors who don't yet have the capital to purchase a single-family home.

You could lower your tax bill

Since this is an investment and a business, you could claim deductions on your taxes.

Eventually, you could move in

You can choose whether or not you want to move into a condo after your renter has left to try it out for yourself.
The Potential Downside of Investing in a Condo
There are, of course, downsides to investing in condos. Before making a purchase, you should research these downsides, including the fact that you can't get any property when you purchase a condo.
With a single-family home, you get property and can do with it what you please. You won't necessarily have the same creative freedoms with a condo.

It may not go up in value

You're taking a risk on investing in a condo because it could very well lose its value over time.

Certain things are out of your control

You can't control whether or not the condo association does the proper maintenance and repairs for the building, or who the neighbors are going to be, for instance.

It could be more difficult to get a loan

Typically, it's easier to get financing for a single-family home as opposed to a condo because there are so many more factors involved.
Tips on Investing in a Condo
You may be wondering: are condos a good investment? By learning about investing in condos, you can make sure that your investment is going to be likely to pay off. Here are some tips you can use to decide if investing in a condo is the right decision for you.
Find a good location. The condo should be in an area that's on the up and up, and accessible to outside amenities like stores, restaurants and public transportation.
Look at the condo association. Do your research by looking into the condo association's reviews as well as their finances.
Work with a knowledgeable real estate agent. They will be able to honestly tell you if the condo is a solid investment.
Find a professional inspector. They will let you know if there are any problems with the condo and whether or not these problems are easily fixable.
Tour the grounds. Talk to residents and look around the grounds to see if the building and outside structures are well-kept.
Expert Insight on Purchasing a Condo
MoneyGeek spoke with these experts, who provided insight on purchasing a condo. They gave insider information that those purchasing a condo can weigh when deciding whether or not to make a purchase.
What tips do you have for someone who is purchasing a condo?

Is purchasing a condo a good first step for eventually buying a home? Why or why not?
Ken H. Johnson
Associate Dean & Investments Limited Professor at Florida Atlantic University
Cliff Auerswald
President of All Reverse Mortgage, Inc.
Jim Pendergast
SVP of AltLINE Sobanco
Resources for Purchasing a Condo
With these resources, you can figure out if you would like to make the leap and purchase a condo. Look into each one to help you make your decision.
About Kylie Ora Lobell
---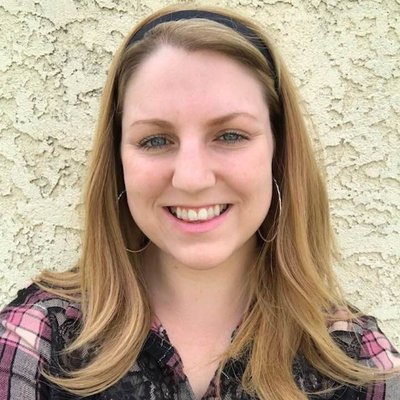 ---