Probate property is any asset that must go through the probate court. While it may include sellable jewelry, vehicles, collectibles, stocks and other assets, the term typically refers to real estate.
Buying a probate property may be a good option for individuals looking to save money. However, there are certain risks interested buyers need to watch for. It's also important to know the steps involved, how to use a mortgage for financing the purchase and where to find probate properties for sale.
Loading...
---
What to Know Before Buying a Probate Estate
Probate refers to the legal process wherein a deceased individual's will is carried out. Some inheritors may sell probate properties because they don't want to live in them. Others may do it to turn a shared inheritance into cash that can easily be distributed.
If the property owner died intestate (without a will), the probate court appoints an administrator. The assets will be put up for sale to either pay off the debts of the deceased or leave money to their legal heirs.
Probate properties can be good leads to interested home buyers. However, it's important to understand what it is and how it works before buying one.
What Is a Probate Property?
Probate property can refer to any asset left by a deceased that has to go through a probate court, but it's often used to refer to real estate.
Typically, probate properties are priced lower than their market values, making them attractive options to home buyers looking to save money. However, the process of purchasing probate properties can be complicated and may vary per state.
How Does a Probate Sale Work?
Probate properties are typically sold to cover the deceased owner's debts. In some cases, inheritors sell their shared inheritance since cash is easier to distribute.
The probate process may vary from state to state, but it typically involves an estate representative responsible for settling the estate. This may include a probate sale. If the deceased set up a will, their chosen executor is the estate representative. If the property owner died intestate, the court will appoint an administrator.
How does a probate sale differ from a regular sale?
Probate properties are good options for interested home buyers as they tend to be priced lower than their market value. However, the process differs from regular property sales. Probate properties are also sold as-is, meaning the buyer accepts the property's current condition without guarantees or warranties.
A probate sale starts with the estate representative. Since they manage the estate, they'll have to petition the court to seek permission to sell a probate property. The estate representative, who may work with a real estate agent, will have to market the property to find the best possible price.

In most cases, the probate court orders an appraisal to set the property listing price. Since probate properties are sold as-is, they're often priced lower than the market value.

A probate sale requires interested buyers to go through a bidding process. To participate, they must have a down payment. While the amount may vary, the typical minimum down payment is 10%.

The executor reviews the offers. They can negotiate with the buyers or decide to accept an offer. The executor and all interested parties must attend the confirmation hearing. This is when the property is sold at auction. The starting price is the offer the executor has accepted.

If no other buyer bids for the property, the initial buyer who made the accepted offer wins the auction. However, if there are other bidders, the new winner will have to pay up the required down payment on the spot. After the hearing, the executor and the winning buyer will sign a contract and finalize the sale.
Is Probate Sale Right for You?
The reduced prices make probate properties appealing to many interested home buyers and investors. However, a probate sale may not always be ideal.
Potential buyers must consider various factors, such as the benefits and drawbacks of probate properties. It's also important to take careful precautions before purchasing from a probate sale.
Understanding the Potential Benefits and Risks
Before buying a property from a probate sale, consider the pros and cons first. Determine if a probate property is right for you.
Buy a probate property only if you think you'll benefit. If the risks are too much for your situation, consider not pushing through with the purchase.
The table below enumerates some potential benefits and risks of buying a probate property to help you make an informed decision.
Potential Benefits and Risks
---
Potential Benefits
Probate properties are sold at a price lower than their market value, which can help individuals who want a more affordable option.
There may be less competition because many home buyers find the probate sale process too time-consuming and complicated.
Individuals who want to start their real estate investment journey may find probate sales good opportunities.
Potential Risks
Probate properties are sold as-is. There may be unknown defects the buyer may only find after finalizing the purchase.
It can take months or even years before closing a probate sale. In some cases, heirs may contest the assets for sale and cause delays.
Other interested buyers may end up outbidding you during the confirmation hearing. In some cases, an interested buyer may lose the money they used to make an offer.
---
Purchasing a Property From Probate Sales
There are multiple steps involved in a probate sale, which can be challenging for many potential buyers. That said, familiarizing yourself with the different terms and stakeholders, knowing where to look for probate sales, understanding how you can bid and finance the property purchase, and working with an attorney can help make it a rewarding experience.
Educating Yourself on the Process
As you research probate property sales, you may stumble upon unfamiliar terms. So, one of the first things interested home buyers need to do is to ensure that they have adequate knowledge. Knowing the terms, roles and stakeholders related to the process can help make an informed decision.
Below are some of the most important terms you need to know.
| Terms | What It Means |
| --- | --- |
| Will | A will, commonly referred to as a Last Will and Testament, is the legal document dictating the wishes of the deceased regarding the disposition of their assets. |
| Estate | This refers to the deceased's property, including all assets and possessions. |
| Intestate | A person who died intestate is someone who didn't have a will at the time of death. |
| Estate Representatives | This refers to the person in charge of managing the distribution of assets. |
| Executor | This is the person the deceased property owner has chosen to carry out their will. In cases wherein a will is present, the executor is the estate representative. |
| Administrator | If the property owner dies intestate, the probate court will appoint an administrator to serve as the estate representative. |
| Probate | This is the legal process to administer a deceased person's estate. |
| Probate Court | The court in charge of handling probate-related matters, including wills and probate sales, is called the probate court. |
| Probate Property | Probate property is anything owned by the deceased individual that needs to go through the probate court. |
| As-Is | Probate properties are sold as-is. This means that the buyer receives the property in its current condition. Unlike in general real estate transactions, buyers can't demand repairs before closing the sale. |
Ways to Find Probate Sales
Finding the right probate property to buy starts with knowing where to look. Generally, there are four ways to find probate properties for sale. To get the best deals, consider checking out listed real estate from different sources and compare features and prices.
STARTING YOUR SEARCH
When looking for a property, consider the following options. These are the best ways to find a probate property that fits your needs and situation.
Local real estate agents: Typically, estate representatives hire real estate agents to help list and market a probate property for sale. So, you can start your search by contacting local real estate agents. You can use a real agent locator to find local agents near you.
Local probate court: You can ask your local probate court for a list of recently filed cases. Simply file a request. Once you have the list, check active cases that have real estate. Then, contact the estate representative for the property you're interested in purchasing.
Local newspapers: Real estate agents may sell probate properties in local newspapers by posting an ad. The obituary section can also be a source of leads for possible probate sales.
Local home auctions: Probate sales involve auctions. You can ask realtors or check newspapers for upcoming auctions near you. If you plan on joining a bidding war, make sure you check the price and bring money for the down payment.
Online: You can search for social media channels and online bulletins. Visiting real estate websites can also help.
How to Bid or Make an Offer
Once you have decided on a property, your next step is to make an offer. Typically, probate properties are priced lower than their market value. Participating in a bidding war requires you to prepare an offer. You should also prepare a down payment or deposit.
1
Make an offer to the estate representative
Through their listing agent, the estate representative receives offers on probate properties for sale. Typically, an offer needs to be in writing. The estate representative decides whether to accept, counter or reject an offer.
2
Wait for pre-court approval
If your offer is accepted, the estate representative will file a court-approved petition. This may take days or weeks, depending on the probate court.
3
Pay a deposit on the property
Unlike regular property sales, probate sales require the accepted buyer to put down a deposit. Typically, you'll need to prepare 10% of the amount you offered. This deposit may be nonrefundable.
4
Attend the probate court hearing
After the estate representative accepts your offer, the probate court will set a confirmation hearing to finalize the sale. However, this doesn't ensure that you'll get the property.
5
Participate in the overbid process
Other interested parties may try to outbid you for the property. This process is known as overbidding and is often done like an auction. If your initial offer wasn't accepted, you could also join the overbidding to try to secure the property.
Judges will raise the property price in increments based on your state probate law. You'll have to win a round by matching the price.
DOS AND DON'TS WHEN BIDDING
Depending on the property, you may have limited competition. However, some participants may outbid you during the probate court hearing. Here are some tips that may help you get the property you want without overpaying.
Conduct an inspection: Before buying a property, it's crucial to conduct an inspection. While probate properties are sold as-is, and you can't demand repairs, an inspection helps you determine defects and possible damages. This will also help you in deciding the amount of your offer.
Try to avoid a bidding war: The best way to avoid being outbid by other buyers is to prevent a bidding war in the first place. You can do this by making your initial offer count. Make it high enough to deter other interested buyers. However, make sure you don't overpay. Checking the property's market value and considering defects that may require repair can help you calculate a fair cost.
Understand the terms: Review the terms of the sale. These are usually not negotiable. It would also help to consult a lawyer to review the terms. There may also be necessary documents you have to prepare beforehand.
Bring your deposit: Once you decide to make an offer, prepare your deposit. The same should be done when participating in an overbid. You must be ready to pay for the deposit if you win the bidding. In most cases, a cashier's check is necessary.
Working With an Attorney
Buying a probate property can be challenging as it requires you to participate in court hearings. While it may cost you some extra money, having an attorney can help you understand the legalities. A lawyer can also help conduct a title search and prepare the necessary paperwork. They can review the terms of purchase agreements and other related documents. Additionally, an attorney can provide tax advice to help you avoid potential tax issues.
When choosing a lawyer, consider checking if they have handled similar cases. Reading reviews from previous clients may also help you find the right attorney.
Finalizing Your Purchase and Financing the Property
If you successfully secure the probate property you're interested in, the next thing you need to do is finalize your purchase. If you have an agent or lawyer, you can ask for guidance on how to complete the process. It typically involves submitting certain documents and finding the best way to finance the property.
1
Provide funds for the remaining deposit due
If you get the property through the overbid process, you may have the remaining deposit due. Make sure you settle this payment so that your total deposit is 10% of the purchase price.
The probate judge will inform you of the amount you owe the seller. They may also give you time to get a cashier's check from the bank.
2
Get all documents the court may require
The probate court may ask you to submit specific paperwork. For instance, you may need to show proof that you can pay the final purchase price of the property. Should you not be able to have a financing source, you may lose your deposit and the deal may fall through.
This means you'll have to secure a financing source before signing the sales contract. Depending on your situation, you can get a conventional home loan. Depending on the property type and location, you may also consider a USDA home loan.
3
Sign a sales contract
Once everything is in order, you can sign a sales contract with the estate representative. Typically, the contract is prepared by the estate representative. In some cases, it's provided by the probate judge and the signing will be done before both parties leave the courthouse.
4
Close the house purchase
Signing the contract means there will no longer be bids accepted. However, the sale will be subject to regular probate proceedings. This could take some time. After the waiting period set by the court, the property will be yours. The whole ordeal can take around six–12 months.
4 Factors of Probate to Keep Top of Mind
Buying from a probate sale can be a good real estate investment if you find the right property. That's why it's essential to conduct research. Learn about the different terms and steps involved in the process. Knowing these aspects will give you an idea of what to expect and ensure you're prepared.
Below are some things you need to keep in mind if you're set on buying a probate property.
You need to be prepared for a long process

Purchasing probate property isn't the same as buying regular property. The sale process includes court hearings and overbidding. Thus, it may take a while for you to complete your purchase. Typically, a probate sale closes within six–12 months.

Deposits may be nonrefundable

If your offer gets accepted, you'll have to pay a deposit that may be nonrefundable. This is usually 10% of your total price offer. However, this doesn't ensure that you're getting the property as there will still be an overbid process.

Probate properties have no warranty

Buying from a probate sale comes with risks. The property is sold as-is. That means there will be no guarantees and warranties. Buyers can't also demand repairs from the seller.

You may be outbid during the final auction

The probate court will conduct an overbid process wherein other interested buyers can bid against you. Additionally, there will be a probate court proceeding even after you sign the contract agreement. You may lose your deposit if you fail to provide the necessary documents, such as proof of financing.
Expert Insight on Purchasing Probate Property
A probate sale involves a more complicated process that can be overwhelming to inexperienced buyers. MoneyGeek asked industry experts to share insights to help you navigate the process.
How can interested buyers save money when buying probate property?

What resources and tools can you recommend to individuals considering purchasing a probate property?

When is buying a probate property considered a good investment? When is it not?

What tips can you share with individuals looking for the best probate property to buy?
Jennifer Spinelli
Founder & CEO of Watson Buys
Jeffrey Skatoff
Publisher of Probate Stars & Probate Lawyer
Shaun Martin
Owner & CEO of Denver Home Buyer
Resources for Purchasing Probate Property
The process involved in purchasing a probate property can be overwhelming, especially for first-time buyers. The following resources can help you understand probate sales and how it works.
About Nathan Paulus
---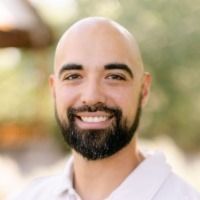 ---