Looking for advice on buying a home, renting an apartment or obtaining a reverse mortgage? Perhaps you've fallen behind on your mortgage, and you're hoping to avoid foreclosure. A housing counselor might be able to help you.
The U.S. Department of Housing and Urban Development (HUD) offers free or low-cost housing counseling to homeowners, renters, homebuyers, people facing foreclosure, homeless persons and those living with HIV/AIDS. These counselors can provide information, advice and support to help guide you through what can be a daunting or confusing process.
Below you will find out more about what HUD-approved counselors do, when and where to look for help, what to expect from the process and the costs involved.
More than 285,000 households received counseling by HUD housing counselors in the last quarter of 2015.
Counseled buyers are one-third less likely to become seriously delinquent within two years of obtaining their loan than similar buyers who did not receive pre-purchase counseling.
Counseled clients are nearly 3 times more likely to receive a loan modification and 70% less likely to re-default on the loan.
Sources: HUD Exchange, Urban Institute and NeighborWorks America
Why Choose HUD-Approved Counselors
Unfortunately, there are people who purport to be housing counselors or loan modification experts who might try to take advantage of your situation. So, it is important to seek housing information or advice from a HUD-approved counselor. By working with a HUD-approved counselor, you know the services will be provided by an objective, qualified counselor, who is acting in your best interest.
HUD has a network of more than 2,000 HUD-approved housing counseling agencies that serve individuals and families across the United States and Puerto Rico. These agencies are trained to assist current and prospective homeowners and renters in making responsible choices regarding their housing and finances.
Nonprofit organizations that want to become a HUD-approved counseling agency must have provided housing counseling services for at least one year in their community. Agencies of local, county or state governments also are eligible.
Housing counseling agencies receive training through workshops, online courses and certificate programs. In some cases, HUD even hires organizations to provide direct training for counselors.
Do I Have to Pay?
HUD-approved counselors provide services for free or at low cost. HUD allows agencies to charge a fee for some services, but the fees are regulated so they remain reasonable and affordable.
About half of HUD-approved agencies provide services at no cost.
HUD does not permit any fee to be charged for foreclosure-prevention counseling or homeless prevention services. Those services are always free, no matter who the provider is.
How to Choose a Counselor
HUD provides three ways to find a qualified counselor.
2
By phone
Call HUD's interactive voice system toll-free at 800-569-4287.
3
Through an App
Use HUD's iPhone app, called HUD Counselor Locator, which is available free at Apple's App Store.
Once you've completed an initial search and have a list of HUD-approved counselors, research those counselors. HUD-approved counselors are trustworthy and experienced, but some specialize in certain services, such as reverse mortgages or budgeting. Others provide counseling services in multiple languages. By checking out their websites, or calling for additional information, you'll be more likely to work with someone who's a good match for you, someone with whom you'll have a rapport and can provide the services you're seeking in a professional, yet comfortable manner.
5 Tips to Get the Most Out of Your Counsel
1
Seek counseling as early as possible
If your goal is to buy a home, see a counselor before you ever sign a contract. If your goal is to avoid foreclosure, don't wait until you've missed three or four payments and the bank starts legal proceedings. The earlier you work with a counselor, the better the results will likely be.
2
Understand that counselors have limited power
Though housing counselors can achieve a lot, it's important to remember they are limited by your loan terms and by the lender or servicer's policies with respect to loss mitigation.
3
Strive for face-to-face meetings
When you call a HUD-approved counselor, you can choose to obtain counseling in person, by phone and, with some agencies, even by Skype. Obviously, it's best to do it in person, if possible, because you can sit down with the counselor, look over all your loan paperwork and ask questions. Meeting in person is also a great way to establish rapport with the counselor. Some counselors are available evenings and weekends.
4
Be prepared to show your loan documents
Your first meeting will likely be for 60 to 90 minutes. Bring all relevant paperwork with you: a current mortgage statement, your pay stubs, your most recent tax return and a list of your monthly housing expenses.
If you're there for pre-purchase counseling, your income and debt information is also required so the counselor can help you determine what you can afford and the best loan programs for you.
5
Make a list of questions
This is the best way to ensure you will get all your questions answered.
Most Common Types of Housing Counseling Services
Pre-Purchase Counseling
Purchasing a home is a complex process that can be confusing, and maybe even a little scary, especially for first-time buyers. The paperwork can be difficult to understand and for someone who's never been through the process of buying a home, applying for a mortgage—determining what you can afford and choosing the best bank, term and rate—can be daunting. That's where a HUD-approved counselor can help.
They can also offer vital information to homebuyers about down payment assistance programs and other low-cost financing options. A survey by NeighborWorks America found that nearly 40 percent of respondents say they had not received any information about down payment assistance programs prior to purchasing a home.
Reverse Mortgage Counselors
Reverse mortgages are becoming more popular with seniors who have equity in their homes and want to draw upon it to supplement their income. But a reverse mortgage is not right for everyone.
The only reverse mortgage insured by the federal government is called a Home Equity Conversion Mortgage (HECM), and it's only available through an FHA-approved lender. To participate in the HECM program, you must first meet with an HECM counselor. That counselor will provide you with information on eligibility and repayment terms and advise you of the financial implications of reverse mortgages. He will also inform you about alternatives to a reverse mortgage so you can better determine if a reverse mortgage is right for you.
You can search for a HUD-approved reverse mortgage counselor on HUD's website or by calling 800-569-4287 toll-free.
Foreclosure Counseling
Foreclosure filings fell to a 13-year low in the third quarter of 2019, according to real estate research firm Attom Data Solutions. But many Americans remain delinquent on their mortgages and face losing their homes.
Homeowners who work with housing counselors are nearly twice as likely to cure a serious delinquency or foreclosure and almost three times as likely to avoid foreclosure through a mortgage modification, according to a NeighborWorks study.
If you are having trouble paying your mortgage, don't delay. Seek out help from a housing counselor as soon as possible. The sooner you work with a counselor, the better the chances of resolving the problem without a foreclosure.
Private debt-counseling firms and attorneys provide similar services if you risk default, but they charge dearly for their services. HUD-approved housing counselors, on the other hand, provide foreclosure counseling free. They can help you sort through the programs available to assist you and might even be able to help you save your home.
FHA Loan Counselors
If you had problems with a mortgage—a foreclosure, short sale, deed-in-lieu of foreclosure or bankruptcy—you might be entitled to a second chance to own a home under the FHA's "Back to Work" loan program. If you can show extenuating circumstances like a job loss led to the default, you could qualify for a new mortgage loan as long as those extenuating circumstances no longer exist.
Before you apply for the new mortgage, though, you must complete pre-purchase counseling with a HUD-approved counselor. That counselor will evaluate your debt and your ability to afford the new mortgage and will explain mortgage insurance and the mortgage application process.
Once you complete the required counseling, you can apply for a mortgage under the Back to Work program at least 30 days later. The application must be submitted, however, within six months of your completion of counseling.
VA and USDA Housing Counselors
Homelessness is, unfortunately, a common problem among veterans. While the number of homeless veterans has declined over the past few years, many still live outdoors. Housing counseling is available to veterans to help them find affordable housing and reduce the financial strain many returning veterans face.
Counseling is also available for veterans with VA loans who find themselves in financial trouble. VA Regional Loan Centers have technicians available to conduct financial counseling with veterans to help them avoid foreclosure and ultimately, help them back on their feet financially. Options may include a repayment plan for any delinquency, loan modification, short sale, deed-in-lieu of foreclosure or more time to sell the home. Veterans seeking counseling should call 877-827-3702 toll-free.
Those applying for Guaranteed Rural Housing Program loans, affordable housing loans guaranteed by the United States Department of Agriculture, might be required to complete a housing counseling program before being approved for a mortgage. This is not required for everyone, but the underwriter can demand it for first-time homebuyers or those with no home ownership experience or little credit. Those required to complete counseling can take a Fannie Mae pre-purchase program, or a comparable one such as HUD-approved pre-purchase counseling.
FAQ Answered by a HUD Expert
Sarah Gerecke is Deputy Assistant Secretary for Housing Counseling at HUD, spoke to MoneyGeek, to offer tips and answers to some of the common questions homebuyers and homeowners have regarding housing counseling.
What types of counseling does HUD provide?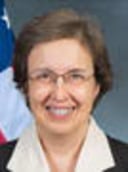 Sarah Gerecke:
HUD does not offer services directly to the public. It supports and oversees a network of reliable and expert independent nonprofit and government organizations. There are over 2,000 nonprofit and government agencies that are HUD-approved housing counseling agencies.
Some agencies help folks who are trying to avoid homelessness, have challenges with paying their rent or want to improve their credit. Some getting counseling may be first-time homebuyers. Existing homeowners come to housing counseling agencies to get help with maintenance issues and home repair. If they are aging and want to stay in their home, there are reverse mortgage options for doing that.
Can people who work get counseling? How flexible are appointment times?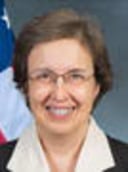 Sarah Gerecke:
HUD counseling agencies offer counseling in person, on the phone, some go through Skype and the Internet, and some are available evenings or weekends-non-traditional hours. It depends on the agency and the issue. HUD counseling agencies also offer counseling in 22 different languages.
Are there any eligibility requirements for counseling?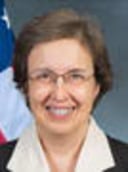 Sarah Gerecke:
There are no screening or eligibility criteria. Agencies serve all kinds of folks for all kinds of housing needs. It's reliable and low-cost or free.
We do permit agencies to charge a fee and many do because nonprofit funding is tough, but we regulate the fees so that they're reasonable.
I would say at least half of the agencies don't charge a fee at all. It depends on the service, but we don't permit any fees to be charged for foreclosure-prevention counseling or homeless prevention.
What is the best way for people to find a qualified counselor?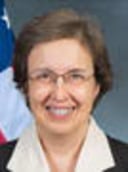 Sarah Gerecke:
Searching on the HUD website should give them a level of comfort that anyone on that list is trustworthy, experienced and will provide a good service, and if they're not for any reason, we will intervene.
It's always a good step to look at the websites or call the places that you might be interested in. Some specialize, for example, in assistance for renters or budgeting, and you may want to make sure that they have a counselor available to work on the issue that you're looking for assistance with.
When would you suggest that people consider counseling?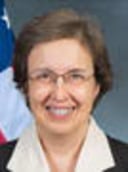 Sarah Gerecke:
There's actually quite a lot of research showing how effective counseling is. The research shows that the earlier you see a housing counselor, the better.
Are there any misconceptions about counseling you would like to dispel?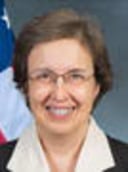 Sarah Gerecke:
"It's not just for people who are very low income. It's not just for people who don't know what a budget is. Housing counseling helps all different people in different situations."
I think what makes it the most successful is if people are open to learning and working with somebody to make sure that they have invested in themselves before they make such a big investment in their home or in an apartment.
Even for somebody renting, an awful lot of people rely on friends and family and real estate professionals in the area, who may not always have their best interests at heart. So housing counselors can really help introduce you to a local market and help you understand what your rights and responsibilities are in any rental or ownership situation.
What tips would you offer people who are seeking counseling?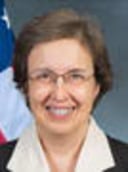 Sarah Gerecke:
Be ready with questions. It's also a good idea to look at your income and expenses because a really key issue for everyone is what can you afford.
Working with a housing counselor may be different than working with other housing professionals because the housing counselor will look at the entire picture of affordability, not just what 30 percent of your gross income is.
They'll look at what you're spending on childcare and whether you send money to your relatives. So if you come in knowing what expenses are important to you, then that helps the counselor work with you to find out what you can afford or what options are available.
About Robyn A. Friedman
---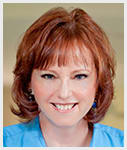 ---