Is Remodeling Worth the Cost?
Here's a look at some common remodeling and replacement projects, along with their average estimated cost and how much they're worth at resale time. We separate the projects by those that recoup all or most of their resale values, and those that don't recoup as much.
GOOD FOR THE MONEY
Job Cost: $7,600
Resale Value: $8,000

Hardwood flooring refinish

Job Cost: $2,500
Resale Value: $2,500

Job Cost: $2,100
Resale Value: $2,000

Job Cost: $2,300
Resale Value: $2,000
NOT SO MUCH
Job Cost: $176,108
Resale Value: $125,222

Job Cost: $71,115
Resale Value: $49,768

Job Cost: $20,830
Resale Value: $16,699

Job Cost: $18,546
Resale Value: $12,024
Remodeling projects underscore just how much emotion and subjectivity is involved in homeownership. Rare is the renovation that will allow you to recoup every penny you've spent - but that's not necessarily the point. When it's time for a new roof, to name one example, you replace it because it keeps out rain and birds, not because you expect it to enhance your crib's resale value on a dollar-for-dollar basis.
For a modestly priced project such as building a deck, you gain enjoyment and utility, so it's up to you to decide if you'll use the new feature enough to merit the expense. For six-figure projects like constructing a two-story addition, the calculus becomes more compelling: If a $176,000 investment yields only $125,000 in resale value, maybe it makes more sense to move.
But homeowners embarking on a remodeling project rarely focus on the resale value of the renovations, says Dan Bawden, president of Legal Eagle Contractors in Houston and past chairman of the National Association of Home Builders' Remodelers council. Homeowners who plan to sell in a year or two typically focus on cosmetic improvements rather than major overhauls. And homeowners who are investing in major renovations typically plan to stay put for five to 10 years.
"The motivation for doing the remodeling project in your home is based on lifestyle reasons, not so much resale," Bawden says. "For example, most homeowners are remodeling their kitchen because it is outdated and the appliances are starting to fail. Most never even ask me about the resale value."
Renovation projects may not always seem to make sense when you're just looking at resale values, but they'll likely make your home more appealing, which can help entice buyers.
Paying for Your Home Improvement Projects
If your home improvement project involves little more than painting a few rooms or replacing an old fridge, it's simple to put it on your credit card and pay off the balance next month. But if you're gutting the kitchen — and you're not getting an insurance check to cover the costs — the financial calculations get more complicated. For a major project, you'll want to consider a home equity loan or a refinance, and you'll need to stick to the budget you set for yourself:
Financing
There are two primary options: a home equity loan or an entirely new mortgage for a larger amount. Which one is right for you? "That's the million-dollar question," says Whitney Fite, president of Angel Oak Home Loans in Atlanta. "It's very specific to your scenario." If you have plenty of equity in your house, and if your mortgage dates to the years when rates were below 4 percent, go with the home equity loan, Fite says. But if you don't have much equity, or if your loan terms aren't especially favorable, consider refinancing. Fite recommends the Fannie Mae HomeStyle mortgage, which lets you refinance based on the projected value of your home after renovations. An appraiser will look at the plans for your project before signing off. Once you're approved, the extra cash is held in an escrow account to pay the contractor.
Budgeting
Construction projects are notorious for running over budget. Sometimes a contractor discovers termite damage or toxic mold. A more common budget buster happens when homeowners decide to upgrade their choices — to fancier countertops, for instance, or a snazzier sink. "The psychology of spending on remodeling projects is a fascinating one," Bawden says. If you're spending $10,000 on a bathroom renovation, why not upgrade to the $300 towel bar? That reasoning is typical, but it also causes budgets to balloon. "It will happen, so expect it," Bawden says. If you're disciplined about spending, however, you might suffer remodeler's remorse. Bawden recalls one client who replaced everything in a bathroom except for the tired-but-functional tub, then later regretted not spending the extra money, because the tub suddenly was an eyesore. If your to-do list includes a number of small projects, try to hire one handyman to do all of them — by making things more convenient for him, you could save on labor costs.
Do-It-Yourself Projects
Sweat equity and elbow grease are part and parcel of the American dream. And nothing boosts pride of ownership like successfully executing a home improvement. Here are some projects you might be able to tackle yourself:
DECORATING

You could hire a professional, but if you have an eye for color and a knack for spatial relationships, the decorating world is your oyster. Inexpensive touches such as lamps, pillows, end tables and window coverings can make a big difference in how a room feels.
PAINTING
If you're looking to save some money, do-it-yourself painting is a no-brainer. Painting requires patience and attention to detail, but beyond that, it's low-risk and an ideal project for beginners. Take time to cover floors, furniture and trim before you start.
WOODWORKING

If you're an advanced do-it-yourselfer, and you've got a workshop filled with saws and lathes, you'll save big money by crafting your own cabinets and shelves.
LIGHTING

Lighting projects can vary. If it's a matter of lamps or using tape with built-in LED bulbs, such a project can be a snap. But installing recessed lighting can involve cutting drywall and adding wiring, which aren't so DIY-friendly.
KITCHEN

With a little determination and elbow grease, you can tackle kitchen projects such as swapping out sinks or replacing a garbage disposal. YouTube is full of instructional videos.
FLOORING

This is another project often left to experts, but you can do it yourself. Installing a wood floor or laying tile isn't rocket science, but it requires skill and attention to detail.
APPLIANCES

Even if you don't own a toolbox, this is a task you can handle. Picking out a new dishwasher or refrigerator will make you feel like a true homeowner. Don't forget to carefully measure the dimensions of your old appliance before you go shopping. Few things are more disheartening than taking delivery of a refrigerator that can't be wedged into your cabinet layout. Keep in mind that today's eco-friendly appliances run much more efficiently than the old machines. Before you shop, check with your electric and water utilities to see if you can receive a rebate for any green appliance.
Hiring a Home Improvement Professional
Maybe trips to The Home Depot and Lowe's aren't your thing. Perhaps you're so busy with work and family obligations that there's no time in your schedule to devote multiple hours to a project. It could be that you're upgrading old wiring, replacing your roof or tackling another risky project that's potentially dangerous and requires true expertise. Or perhaps your project requires moving a load-bearing wall and relying on workers from multiple trades. Whatever the reason, there's no shame in hiring a pro to do the dirty work for you. Be warned, though, that reliable help is hard to find. Ask neighbors and friends for referrals. And if you're embarking on a major project, seek three bids.
Bawden suggests starting with a search of the Better Business Bureau's database, which assigns letter grades to companies. Also check Angie's List, Google and Houzz. Your local builders' association also can provide a list of contractors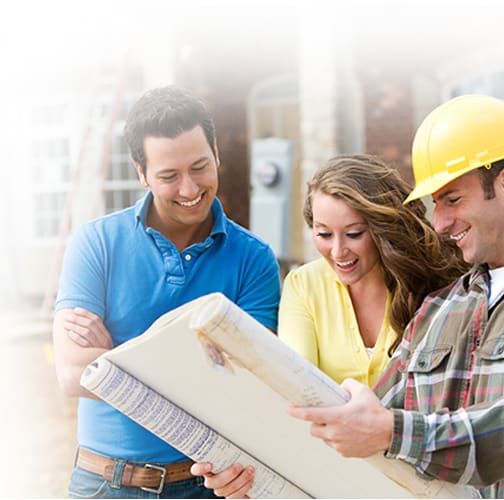 and tradesmen who are licensed, insured and reputable. "The bad guys do not belong to the trade association," Bawden says. When you've found a strong candidate, get him or her on the phone and administer Bawden's 11-question contractor test, which includes queries about a remodeler's experience and professionalism.
Once you find a competent, friendly worker, maintain a good relationship. Refer him to friends and neighbors. Keep in mind that different jobs require different workers. A handyman can handle a variety of small projects, such as patching drywall, installing ceiling fans or replacing doors. Electricians and plumbers focus on specific parts of your house. And for a major project such as an addition or a full-blown gutting of an old home, a general contractor can oversee construction and bring in specialists such as architects, carpenters and drywallers.
Maintaining Your Home
A home improvement project can require an intense but finite period of work, but a homeowner's toil never ends. To protect your investment, you must constantly attend to certain tasks. Some of the most common maintenance projects include:
Check faucets for drips and replace washers when necessary. Clean drains in sinks, tubs and stalls. If you have a bathroom that you rarely use, make a quick monthly inspection for drips and leaks.

Check the range filter and clean as necessary. Clean oven as needed.

Vacuum and mop regularly. Depending on wear, clean carpets and tile floors every year or two. If you have pets and kids, you'll need to clean carpets more frequently than if your floors are lightly trafficked.

In the fall, check the chimney for fire hazards, such as nests. Clean and service the fireplace and chimney as needed.

Maintenance requirements will depend on your climate. In the Sun Belt, have your air conditioning unit professionally serviced annually. Replace air filters monthly. If you live in a cold climate, cover your outdoor A/C units.

Once a year, drain the tank and check the anode rod. Flushing the tank removes sediment and can help the appliance run more efficiently. Review your owner's manual for more information.

Outdoor Features and Furniture

Every spring, inspect wooden steps and decks for signs of warping and rotting. Also check sidewalks and driveways for cracks. Once every year or two, pressure clean the sidewalk and driveway. In the fall, cover and store outdoor furniture and your grill.

Once each winter and summer, check doors and windows for air leaks. They can run up your electricity bill. After a heavy rain or snow, check windows for moisture or condensation. If caulk or weather stripping has worn away, replace it. Lubricate door hinges and garage door hardware.

If you notice a water leak, fix it immediately. Once a year, climb onto your roof and check for missing shingles and other signs of wear. Annually, crawl into your attic and inspect the roof from the inside.
GOING GREEN AT HOME
How can you make your home more energy-efficient? Read our green mortgages guide for tips.

Safety and Security
How do you keep your home safe and secure? Here are four common hazards and tips for combatting them.
Burglary is a crime of opportunity, and thieves seek soft targets. You need not make your home a fortress, but you should take basic precautions. Solid deadbolts will deter thieves, as will a loud dog. If your doors and windows are flimsy, consider upgrading to more solid materials that will resist breaking and prying. If you live in a high-crime area or keep valuables in your home, invest in a home-security system and perhaps even burglar bars.

Fires are, mercifully, rare in modern America, but they still happen. One risk factor is our ever-multiplying collections of smartphones, tablets, computers, routers, televisions and game consoles. All these devices can overburden our electrical systems. If your wiring is old, have an electrician inspect it for hazards. If you have a fireplace, call a chimney sweep every other year to check for flammable buildups.

If you live in a flood-prone area, take steps to minimize damage. Proper grading is one strategy — make sure the soil around your house slopes away from, not toward, the house. If your basement takes on water, be sure to invest in a sump pump. And to make sure torrential rains drain properly, regularly clean your gutters and downspouts. Keep in mind that damage caused by rising water isn't covered by standard insurance. You need a flood policy from the federal government. Acts of God aren't the only flood threats. Washing machine hoses are notorious sources of floods — they can burst and cause an inundation. If you notice a frayed hose, replace it immediately. And if you're heading for an extended vacation, consider turning off the water supply to your house, which will limit the damage should a pipe leak.

Mold and mildew are facts of life for homeowners, especially in humid climates. Most molds are unsightly but easily killed with bleach. However, some types of toxic mold can cause devastating health problems and render a home uninhabitable. Hidden water leaks — typically from pipes in floors or walls — are the biggest culprit. If you notice a soggy floor or a damp and discolored wall, immediately find the source of the water. Move quickly to stop any leaks and, if you suspect mold, call in a reputable mold-remediation firm for testing.
Emergency Preparedness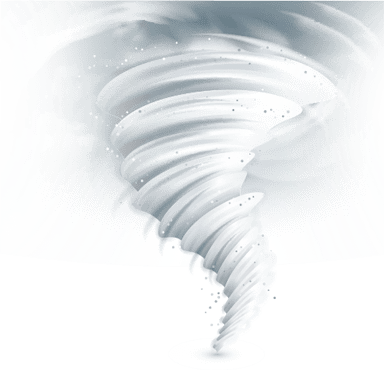 You can't control the wrath of nature, but you can prepare for the worst. Read this guide for help getting ready for an emergency, and learn what to do if disaster strikes.
About Jeff Ostrowski
---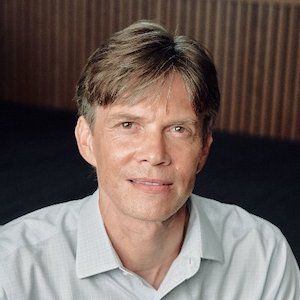 ---