Though foreclosure rates are now at the lowest levels in more than a decade, millions of homeowners still struggle to pay the mortgage every month. Whether the culprit is a job loss, temporary disability or another unexpected reason, falling behind on the mortgage is stressful. Since the financial crisis, lenders and government entities have become more equipped to head off foreclosures, and this gives homeowners a wealth of choices.
Below you'll find an overview of the alternatives to foreclosure, including federal programs created in response to last decade's housing crisis, and advice about keeping your home in tough times.
Types of Foreclosure Help
Forbearance
Lenders sometimes offer struggling homeowners a temporary break from payments or a reduced monthly mortgage payment while the borrower improves his financial situation. A lender might offer forbearance if you lose your job or are waiting for a tax refund.

Short sale
Say your mortgage balance is $220,000, but your home is worth only $200,000. In a short sale, you sell your house for $200,000 and negotiate with the lender to write off the $20,000 difference. Your credit will take a hit, but it won't be as severe as in a foreclosure.

Deed in lieu of foreclosure
Also called mortgage release. Instead of litigating a lengthy foreclosure, you agree to give the property to the lender. Options are available, sometimes with a relocation incentive, to help you leave the home immediately, stay in the home for up to three months without paying rent or lease the house at market rates for up to a year. Depending on your situation, you may have to make a financial contribution to receive a mortgage release.
How to Find the Most Appropriate Program for You
Your lender or housing counselor can guide you through your options to find the most appropriate program for you. Answers to the following two questions can help you get started:
Biggest Mistakes To Avoid When You Fall Behind on Your Mortgage
1
Ignoring the problem
Hoping your financial woes will miraculously disappear is risky. The farther behind you fall on your loan, the more you'll owe in fees and penalties, and the more difficult it will be to salvage your mortgage. As soon as you realize you'll miss a mortgage payment, acknowledge the problem and start taking action.
2
Not communicating with your lender
It's not fun to deal with mortgage lenders with their long hold times and inscrutably worded documents, but remember, most lenders don't want your house. They will have policies to help struggling borrowers navigate tough times.
3
Letting the mail pile up
In times of financial stress, it's crucial you open and respond to all mail from your lender. Early correspondence will offer information about preventing foreclosure. Later letters could include notices of imminent legal action. A foreclosure judge is unlikely to be sympathetic to an excuse that you didn't open your mail.
4
Not knowing your mortgage rights
Find your loan documents and read the parts that describe how your lender will react if you miss payments. Keep in mind, foreclosure laws vary by state.
5
Misunderstanding foreclosure prevention options
The federal government, state governments and lenders offer various programs to keep borrowers out of foreclosure. If you're in financial trouble, learn what help is available.
6
Not using a HUD-approved housing counselor
The U.S. Department of Housing and Urban development connects borrowers with reputable counselors for no or little cost. They can help you understand your options and negotiate with your lender. See HUD's state-by-state list to learn more.
7
Sloppy budgeting
Your mortgage must be your top financial priority, ahead of your cable TV bill, club memberships, vacations, and even credit card bills. Eliminate optional expenses and delay credit card payments, and use that money to pay the mortgage.
8
Paying hefty fees to foreclosure prevention companies
Many for-profit housing counselors will charge you as much as three months of mortgage payments, but there are low-cost counselors. Find one and apply the savings to your mortgage.
9
Falling victim to a scam
Under the guise of a foreclosure rescue, unscrupulous firms persuade borrowers to sign over their homes. Don't sign a legal document without advice from an attorney or HUD-approved housing counselor.
Your Rights During a Foreclosure Process
If foreclosure is inevitable, here is what to expect of the foreclosure process, based on rules from the Consumer Financial Protection Bureau (CFPB) and general state rules. Some states require a foreclosure to be filed in court, others don't.
A mortgage servicer may not make a first notice or filing for foreclosure until the borrower is more than 120 days delinquent. The 120-day window is designed to give borrowers time to learn about workout options and file an application for mortgage assistance. Under CFBP rules, the servicer must make it easy for you to reach its employees. If you pursue a loan modification, the servicer's employees must tell you if you've failed to complete the application. The CFPB prohibits "dual tracking," when a loan servicer or lender pursues foreclosure while simultaneously working to avoid foreclosure. So if you've submitted a complete application for a loan modification or other alternative to foreclosure, the lender can't start a foreclosure proceeding. Servicers must also consider an application for loan modification so long as it arrives at least 37 days before the date of the scheduled foreclosure sale.
Timelines can vary widely, from a few months to more than a year. According to RealtyTrac, a lender in Texas typically needs just 27 days to repossess a house, for example, and in New York, the timetable is 445 days. The foreclosure process is different in every state, and perhaps the most significant difference is whether a state uses "judicial" or "non-judicial" proceedings to settle foreclosures. In judicial states, including Florida, Illinois and New York, foreclosures must go through the courts and be approved by judges. In these states, foreclosure proceedings tend to drag on for months or years. In non-judicial states, such as California, Michigan and Texas, foreclosure is much quicker. It might be a matter of weeks from the initial legal filing to eviction.
Other factors affecting the length of foreclosure procedures include the efficiency of your loan servicer's foreclosure department, the swiftness of the foreclosure courts in your area, and how badly the lender wants to foreclose. You'll need to check with an attorney or housing counselor for a precise timeline, but here are a couple of examples:
Judicial Foreclosure Timeline: What To Expect Once You Miss Payments
1
30 days behind on the loan
You should receive a letter from your lender warning that you're behind and outlining your options.
2
60 days behind on the loan
You should receive another collection letter from your lender.
3
90 days behind
You should receive a letter informing you that you have 30 days to bring your mortgage current or the loan will be accelerated. When a loan is accelerated, you have to immediately pay the entire balance of the loan, not just the past due amounts. This sets the stage for the judicial foreclosure procedure to begin.
4
120 days behind
Lender can initiate foreclosure process (or if in a non-judicial state, the loan servicer will refer your file to a third party, known as the trustee, to begin foreclosure proceedings).
5
Foreclosure filed in court
The lender starts the legal process by filing a lis pendens in the local court. You will be served with legal papers, and you'll typically have 20 to 30 days to respond. It's up to you to choose whether you want to fight the foreclosure. Most borrowers don't appear, and the judge approves the foreclosure. But if you have a valid case, the judge might stop the process.
6
Judgment entered
At a second hearing, the lender's lawyer presents the case against you. If the judge agrees, a foreclosure sale date will be set, typically for 30 days or more from the date of the judgment.
7
Foreclosure sale
In general, about three months elapse from the time of the lis pendens filing to the day your house is sold at a courthouse auction. However, the timeline varies widely by state. In judicial foreclosure states, borrowers can milk the legal delays to stay in their homes for free for months or years. During the foreclosure process, you still have the right of redemption — you can save your house by paying off the full amount of the loan plus any missed payments.
8
Notice of eviction
After the auction, the court typically will take about 10 days to review the sale. You will then receive a notice of eviction and will need to vacate the property.
Sample Non-Judicial Foreclosure Timeline In California:
1
30 days behind on the loan
You should expect to receive a letter from your lender warning that you're behind and outlining your options.
2
60 days behind on the loan
You should receive another collection letter from your lender, and an offer of a loan modification meeting.
3
Notice of default filed
The precise timing will vary by lender, but eventually the lender will file a notice of default at the county recorder's office. This means the property is officially in foreclosure. You have 90 days to make good on the loan by writing a check for missed payments, back interest and penalties.
4
Notice of sale entered
If you haven't made good on the loan, a 20-day sale notice will be filed. You can still pay off the loan, but the lender no longer is required to accept your offer.
5
Foreclosure sale
After 20 days, your home can be sold in an auction at the courthouse.
6
Notice of eviction
After the auction, the court typically will take about 10 days to review the sale. You will then receive a notice of eviction and will need to vacate the property.
Behind on an FHA Loan?
FHA loans are known for their low down payment requirements and liberal credit scoring rules. There's another advantage: FHA mortgages offer generous "special forbearance" terms for borrowers who lose their jobs.
The U.S. Department of Housing and Urban Development offers up to 12 months of forbearance for borrowers who meet the qualification requirements.
To qualify for a lower payment through the special forbearance program, the borrower must:
Be at least 61 days delinquent, but not more than a year delinquent.
Continue to look for a job
Make at least small monthly payments on the loan if approved for the program. You can lose your forbearance if you fall 60 days behind on payments. Even so, FHA mortgages carry comparatively generous forbearance plans.
HOW DO I APPLY?
Contact your mortgage servicer (the company that collects your monthly mortgage payments) and say you need to apply for forbearance while unemployed.
Helping Veterans Avoid Foreclosure
When it comes to keeping veterans in their homes, the U.S. Department of Veterans Affairs is very hands-on. As a result, the VA boasts the lowest foreclosure rate in the mortgage industry.
When a VA borrower hits 61 days past due, the VA automatically contacts him to offer advice and support. For borrowers struggling to make mortgage payments, the VA offers various alternatives to foreclosure, including:
A repayment plan that lets the borrower catch up on missed payments.
Special forbearance, in which the servicer agrees not to file foreclosure proceedings while the borrower looks for a job or waits for a tax refund.
A VA loan modification that sets a new payment schedule and adds any missed payments to the loan balance.
Time to arrange a private sale, if the transaction means the loan will be paid off.
HOW DO I APPLY?
The VA urges struggling borrowers to visit the VA Home Loans web page or call (877) 827-3702. In cases where the VA can't save a loan from foreclosure, the VA suggests contacting the HOPE NOW Alliance, a consortium of housing counselors, mortgage companies, financial regulators and others. HOPE NOW can be reached at (888) 995-4673.
Foreclosure Help for Homeowners in Rural Areas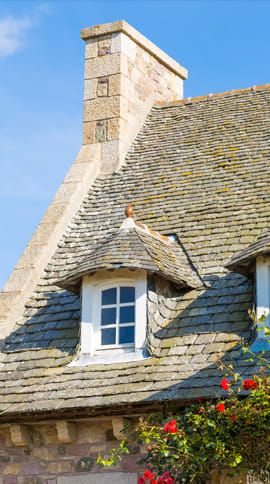 The U.S. Department of Agriculture, which offers home loans in rural areas, offers its own
mortgage modification program
. To be eligible, the borrower must have a USDA Rural Development loan and be in default or on the brink of default. The USDA defines default as 30 days or more past due on mortgage payments. "Imminent default" means you're current on your loan but you've suffered a pay cut or other financial setback that will keep you from making your next payment. To apply, contact the USDA's Rural Development servicing center by emailing guarantee.svc@stl.usda.gov or phoning (866) 550-5887. You'll need to provide financial information such as your most recent tax return. USDA loan modifications aim to keep borrower's "
front-end ratio
" — the percentage of gross income spent on the mortgage payment — as close as possible to, but not less than, 31 percent. The USDA aims for a "back-end ratio" — the percentage of gross income spent on all debt — of less than 55 percent after special loan servicing.
Loan Modification Programs
Once you sign a mortgage, you're locked into those terms for the life of the loan. If it's a 30-year mortgage with a 5 percent interest rate, for instance, you must keep up with your monthly payments or pay off the loan entirely. If not, you're in default — even if a job loss or other hardship has undermined your financial situation. In some cases, though, lenders are willing to work with you, in the form of a loan modification. The lender agrees to change one or more of the terms of your deal. The modification could be a longer term, a lower interest rate or a lower principal amount. In general, lenders aim to make your monthly payment equal to 31 percent of your gross monthly income after the loan modification.
Temporary Assistance for Unemployed Borrowers
A layoff can be financially and emotionally devastating, but lenders know job losses are part of today's labor market and might be willing to work with you to avoid foreclosure. However, you must be proactive about addressing your financial woes. Waiting until you've missed a payment or two will hurt your credit score and limit your options. If you fear a layoff is imminent, meet with a housing counselor to discuss your options — even before the pink slip arrives. As soon as you lose your job, communicate immediately with your lender. You will first have to write a hardship letter — you can see a sample hardship letter here — to your lender's Loss Mitigation Department outlining your job loss. The letter should include your loan number, a brief description of your situation and how you plan to make on-time payments again. Don't use the letter as an opportunity to complain about past slights. You might not hear back for 30 days. Ideally, your lender will agree to a forbearance, and you won't have to make payments for a few months while you look for work. Typically, the unpaid payments will be added to your loan.
Fannie Mae's KnowYourOptions.com
This site run by mortgage giant Fannie Mae includes tips for staying out of foreclosure and avoiding scams.

My Home by Freddie Mac
Mortgage giant Freddie Mac offers information about a variety of loan-related topics, including avoiding foreclosure.

CFPB Mortgage Help
This site run by the federal Consumer Financial Protection Bureau includes links to state housing finance agencies and to HUD-approved housing counselors.
Alternatives to Foreclosure
If you've determined you can no longer afford your home, options available that might be better than foreclosure include:
If you owe more than your house is worth, you may consider a short-sale in which the buyer agrees to pay market value for the house and the lender agrees to forgive the difference. Because three parties — buyer, seller and lender — must agree to a deal, short sales are notoriously tricky transactions and time-consuming. However, many lenders and real estate professionals now are familiar with the transactions, and you can hire a professional short sale facilitator who can handle the whole process, including negotiating with the bank, hiring your real estate agent, overseeing the sale process, and making sure you are released from any deficiency liability. As for your credit score, lenders typically report short sales to the credit bureaus as "settled for less than full value," a designation that will ding your credit. To mitigate the damage, you can ask your lender to report the loan to credit bureaus as "paid as agreed," but lenders rarely agree to this. Short sellers don't have to pay income tax on any debt forgiven through 2016 under the Mortgage Debt Forgiveness Act, but it's unclear how short sales will be treated in 2017 and beyond.

Deed in lieu of foreclosure

In this type of transaction, the bank releases you from your debt, and you turn over the deed and the keys — which is why they're sometimes known as "cash-for-keys" deals. This could be a good option to help you avoid foreclosure and protect your credit rating since the negative impact isn't as harsh as in a foreclosure. The lender also saves the time, money and legal fees involved in settling a foreclosure through the courts. If you opt for a deed in lieu, be sure to get a formal release of your financial obligations. Without it, the lender might later seek a judgment against you for any shortfall between what the house sold for and how much you owed.
Paying for Moving Expenses
With a deed in lieu of foreclosure, the borrower saves the lender court costs, so the lenders might be willing to pay you to go away. Try to negotiate with the lender for relocation assistance.
If, on the other hand, a lender starts foreclosure proceedings, the lender no longer has an interest in facilitating your quick departure from the home. In that case, create your own relocation fund. Since you won't be making mortgage payments before a foreclosure, housing counselors suggest banking the money you would have spent on mortgage payments, or as much as you can afford. By carefully guarding that cash, you may have a few thousand dollars to go towards your first month's rent and security deposit at a rental home.
Counselors Can Help You Navigate the Process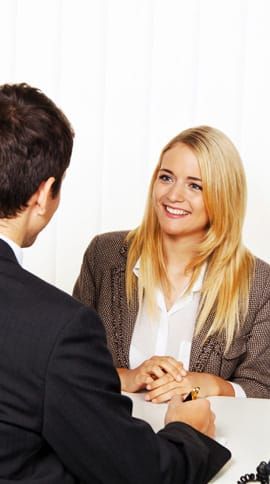 Chances are you know next to nothing about the foreclosure process so a knowledgeable advocate is crucial. Generally, your best bet is to find a HUD-approved housing counselor. These folks work on your behalf for free or for a nominal payment. HUD-approved organizations typically are funded by federal and state governments and by local nonprofits. At
Housing and Credit Counseling Inc.
, a HUD-approved counselor in Kansas, borrowers pay nothing for assistance, says supervisor Chris Burk. If you're behind on your mortgage, Burk says, contact a counselor right away. "I can't stress that enough," he says. "The sooner, the better." The earlier you seek help, the more options you'll have. He asks clients to provide information about their mortgages, plus last year's tax return and a few recent pay stubs and bank statements. Counselors know how to navigate the servicing system and can help you avoid major mistakes. But they're not miracle workers, and even experienced counselors can find themselves stymied by sclerotic bureaucracies. Burk recounts one client whose lender dragged out for a year negotiations for a loan modification. Search HUD's state-by-state list of
HUD-approved counselors
to get started.
How Foreclosure Will Affect Your Credit
A foreclosure will devastate your credit score, and you'll need to diligently pay your bills on time for several years to become creditworthy again. Credit scoring giant Fair Isaac Corp. is vague about exactly how much a foreclosure will slash your score. But Lita Epstein, author of The Complete Idiot's Guide to Improving Your Credit Score, says losing your home to default will send your FICO score into the 400 range. A foreclosure will make it harder for you to rent an apartment and all but impossible to land a car loan or credit card. However, the foreclosure will fade in importance over three to four years. That's why "boomerang buyers" — former homeowners who lost houses in the Great Recession and now are buying again — can qualify for mortgages. To rebuild your credit score, be meticulous about promptly paying credit cards, medical bills, rent, car payments and any other accounts.
Be Wary of Foreclosure Scams
Homeowners in the throes of foreclosure are stressed, desperate and vulnerable — in other words, prime targets for scammers. The Federal Trade Commission warns of foreclosure fraud. In one variation, phony counselors tell borrowers that if you fork over a fee, they'll negotiate directly with your lender to cut your monthly payments and save your home. After you pay the fee, they stop taking your calls and keep your cash. That's why federal officials suggest working only with HUD-approved counselors. In another scheme, con artists pose as "forensic auditors" who will scrutinize your loan documents in hopes of finding mistakes that will force the lender to cut your payment or forgive the loan entirely. In truth, the FTC says, forensic loan audits yield no magical mortgage relief. Fraudsters also use rent-to-buy cons in which the borrower surrenders title to the house. The scammer promises to act as landlord and let you stay in your house, which you'll buy later. In fact, the FTC warns, these deals are usually too expensive to allow you to keep up with the rent payments, and the new borrower is likely to default on the loan.
Common Questions About the Foreclosure Process
What should I do if I miss a payment?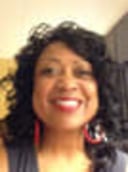 Vanessa Fuller:
Don't ignore the lender's phone calls. That's the biggest mistake borrowers make. Speak with your lender and tell the lender you're facing a hardship. The advantage is that they can add it to your file, and then you can apply for other options, such as a forbearance or a loan modification.
Should I wait until I receive a letter from the lender before I call?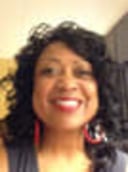 Vanessa Fuller:
No. You should be proactive. Reach out to your lender and to a HUD-approved counselor as soon as you know of the hardship. I recently counseled a client who thought she would be laid off. She came in on a Monday to meet with me, and she was laid off on Wednesday. Earlier is better. I wouldn't say you have more leverage, but you have time to execute a plan. In this case, the client was able to negotiate a forbearance with her lender. She also was eligible for unemployment assistance through the Hardest Hit Fund, but she had to apply to HomeSafe Georgia separately.
There are fewer foreclosures in recent years. How has the situation changed for clients you're seeing now?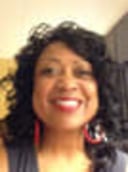 Vanessa Fuller:
Incomes have gone back up, so I see more medical issues now. Many of my clients have already been granted a modification, and there may be a new hardship, or they may be coming to the point where the loan is resetting, and that may be posing a hardship. Typically, the loan modifications through the federal programs lasted for five years, and now is the time when they're payments are going up. We go through a pretty extensive review so I can identify what has led to the new hardship. Often times, we can go in and apply for a new loan modification. It may not be as great of an offer as the existing offer, but many times, they can afford a higher payment because the earlier modification was such a great deal. If the homeowner is open to a conference call, we can reach out and call the lender. The client leaves the call knowing what their options are. Typically 30 to 60 days before the reset is the best time to reach out.
How long does it take before the lender files to foreclose?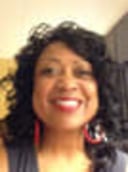 Vanessa Fuller:
Typically, once you are three or more months delinquent, you run a risk of being foreclosed on. It varies by state, and by lender. Any time you're 31 days or more delinquent, you're technically at risk of foreclosure. I've noticed that if the property has equity, the lender is more likely to foreclose than if you're upside down. But it's case by case. I have a client who fell behind on mortgage payments due to medical issues seven years ago in New Jersey. They just received a trial loan modification. This was a very long mortgage delinquency timeframe.
What effects are you seeing from the Treasury Department "single point of contact" policy?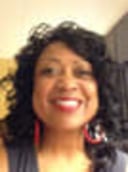 Vanessa Fuller:
I like the concept. It's great to have a single point of contact, but I do speak with quite a few homeowners who have challenges reaching that single point of contact. I wouldn't say it has been so much of a benefit, because of the number of calls I receive. My homeowners can't reach the single point of contact, or that person will change, and then the files are passed on to a new employee.
What if my lender/servicer is not being responsive to my requests?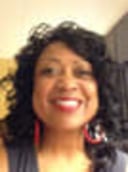 Vanessa Fuller:
That's still a problem for my clients. They're leaving messages, and they're not receiving returned phone calls. Or they may be transferred around. For me, as a housing counselor, we're still experiencing quite a bit of denials of our phone calls when they hear it's a recorded call. If that happens, I'll just drop off the line and let the borrower continue. If your lender isn't responding, escalate to management.
What are my alternatives if I'm behind on the loan?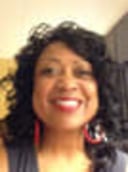 Vanessa Fuller:
It really varies, all the way from forbearance and loan modification to a short sale or deed in lieu of foreclosure. Many homeowners now have some equity in their homes. They may not want to hear the option of liquidating. But in some cases, liquidating may be in their best interest because it may allow them to pay off some unsecured debt and get a fresh start. We also mention the Hardest Hit Fund, depending on which state the borrower lives in.
Should I keep making payments if I'm facing foreclosure?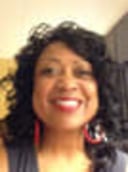 Vanessa Fuller:
We never suggest that a homeowner not make your mortgage payments. But if the lender will not accept your payments, I will recommend the homeowner save their money, either in an effort to fully reinstate their mortgage or to exit the property.
About MoneyGeek Team
---
---