Refinancing is the process of replacing your current loan with a new one, often to secure a lower interest rate or different loan terms. This strategy isn't just for mortgages — you can also apply it to other loans like auto loans and home equity lines of credit (HELOCs). Refinancing a HELOC can offer you more financial flexibility and help you save money in the long run. Let's dive into what a HELOC is and explore why and how you might consider refinancing it.
What Is a HELOC and How Does It Work?
A home equity line of credit, or HELOC, lets you borrow against your home's equity. According to TransUnion, HELOC originations shot up 41% between 2021 and 2022. Many homeowners use them to cover expenses like home improvements and educational costs or to consolidate debt.
A HELOC has two main phases: the draw and repayment periods. During the former, you can borrow money up to a certain limit and are usually only required to make interest payments. Once it ends, you enter the repayment period, which can be a financial turning point. You'll now be responsible for paying back both the borrowed amount and the interest. Your monthly payments are likely to increase, sometimes significantly.
This change in financial obligation can lead you to explore options for better debt management, and that's where the idea of refinancing a HELOC comes into play. By refinancing, you could potentially secure more favorable terms that align with your financial goals and capabilities.
Why Refinance a HELOC?
Refinancing a HELOC can offer tangible benefits, such as lowering your monthly payments or providing access to additional funds. Knowing the potential advantages can help you make well-informed choices and improve your overall financial wellbeing. Here are some common reasons to consider it:
Lower Monthly Payments: Refinancing can result in a lower interest rate, directly affecting your monthly payments. For example, if you initially had a 6% interest rate and can refinance to a 4% rate, you'll pay less each month.
Get More Funds: If your home's value has increased, you may be eligible to increase the credit limit on your HELOC through refinancing. Doing so provides additional financial flexibility, allowing you to cover unforeseen expenses or undertake new projects.
Convert to a Fixed-Rate Loan: The unpredictability of variable interest rates can be stressful. Refinancing allows you to switch from a variable to a fixed rate, giving you more stability in your monthly payments.
Adjust Payment Terms: Maybe your financial situation has changed, and you'd like to extend or shorten the loan term. Refinancing can make this possible, tailoring your loan to your current needs.
Refinancing a HELOC can be a smart strategy to better align your loan with your financial situation and goals. By understanding the reasons and benefits, you can take proactive steps to improve your financial well-being.
Requirements to Refinance a HELOC
Before jumping into the refinancing process, it's important to know the requirements so you can prepare and even improve your chances for approval. Here's what you need to check before refinancing a HELOC:
Lenders generally require you to have at least 15% to 20% equity in your home. If you're below this range, consider making additional payments to build up your equity before refinancing.

Lenders look at how much of your income goes toward paying off debts. A lower DTI ratio generally makes you a more attractive candidate for refinancing.

Combined Loan-to-Value (CLTV) Ratio

This takes into account all loans against your property, not just your HELOC. A lower CLTV ratio means you owe than your home's value, which reassures lenders that their investment is safer. This, in turn, increases your likelihood of getting approved and may help you secure a lower interest rate.
Knowing these requirements can put you in a stronger position to refinance a HELOC successfully by allowing you to take the appropriate steps to meet or even exceed these criteria, setting the stage for a smoother refinancing process.
DOCUMENTS REQUIRED TO REFINANCE A HELOC
As you prepare to refinance your HELOC, gathering the right documents is a critical step. Here's a straightforward list to help you stay organized:
Proof of income (recent pay stubs or tax returns)
Credit report
Current HELOC statements
Home appraisal report or recent tax assessment
Proof of homeowners insurance
List of debts and monthly payments
Government-issued ID
Once you have all these documents in hand, you're well-prepared to begin the process.
Five Ways to Refinance a HELOC
When it comes to refinancing a HELOC, homeowners have multiple paths to consider, like talking to their current lender or opening a new HELOC altogether. Awareness of these options can help you make an informed choice that aligns with your financial goals and current circumstances.
Option 1: Talk to Your Lender
Your first option to refinance a HELOC is to speak with your current lender. You already have a relationship with them, which could make the process more straightforward. However, don't let familiarity get in the way of better opportunities elsewhere. Make sure to compare the new terms they offer with other options on the market. Sometimes, your current lender might not offer the most competitive rates or terms.
Option 2: Open a New HELOC
Another route you can take is opening a new HELOC, either with your current lender or a new one. This option allows you to start fresh, possibly with better terms and rates than your existing line of credit. However, keep in mind that this could involve additional closing costs and a new set of terms. Having multiple lines of credit open may also affect your credit score, so weigh your options carefully.
Option 3: Use a Home Equity Loan
Switching from a HELOC to a home equity loan can also be a viable option. Home equity loans typically have fixed interest rates, which means you'll have predictable monthly payments. They can offer a sense of stability compared to the variable rates commonly associated with HELOCs. However, you'll lose the flexibility to borrow multiple times against your home equity, as home equity loans give you a lump sum upfront.
Option 4: Refinance Your HELOC and Mortgage Into a New Mortgage
Combining your HELOC and existing mortgage into a new, single mortgage can streamline your payments and potentially offer better terms. Refinancing both into one loan can offer a fixed rate, making budgeting easier. However, a new mortgage means extending the life of your loan, meaning you could pay more in interest over time. It's crucial to crunch the numbers and understand the long-term implications before taking this step.
Option 5: Cash-Out Refinance
The cash-out refinance option involves replacing your current mortgage with a new one while also settling your HELOC. You borrow more than you owe on your existing mortgage, and you get the difference in cash. It could be a solid move if mortgage rates are lower than your current HELOC rate. However, be cautious as this option increases the size of your mortgage and might extend your repayment period, affecting your long-term financial plans.
Costs Associated With Refinancing a HELOC
When contemplating the benefits of refinancing a HELOC, it's important not to overlook the associated costs. Understanding these fees in detail lets you weigh the true advantages and disadvantages, making your financial journey smoother and more predictable.
Application Fee: Some lenders charge a fee just for reviewing your application. To keep this fee low, you can inquire about any available promotions or negotiate with your lender.
Closing Costs: This collective term includes several fees, such as appraisal costs, title searches and legal fees. You have room for comparison here — explore different lenders to see who offers the best deal.
Early Termination Fees: Some HELOCs have early termination clauses, which means leaving your current deal might cost extra. Take the time to go through your contract and assess whether refinancing is still worthwhile.
Ongoing Fees: These can be annual fees or maintenance charges attached to your new HELOC. While they may not be directly tied to refinancing, they should still be included in your overall financial assessment.
The bottom line is that while the perks of refinancing a HELOC may be attractive, you shouldn't make a decision without fully accounting for the costs to ensure that you make a choice that truly benefits you.
Alternatives to Refinancing Your HELOC
If refinancing a HELOC doesn't seem like the best fit for you, don't worry — there are other routes you can take. Knowing your alternatives allows you to make the best choice for your financial situation. Let's dive into some other options:
| Alternative | Description | Ideal Borrower Profile |
| --- | --- | --- |
| | Although not as common as its variable-rate counterpart, fixed-rate HELOCs do exist. Switching to one offers predictable payments and shields you from interest rate fluctuations. | Someone who values payment stability — a fixed rate ensures that your rates won't suddenly skyrocket. |
| | If you're 62 or older, this option allows you to convert home equity into cash without monthly payments. | Seniors who need cash flow — ideal if you have significant home equity but limited income. |
| | Provides lump-sum funds that you pay back in fixed monthly installments, often with a lower interest rate. | Someone with good credit — you'll likely get more favorable interest rates. |
| | Government programs can offer financial relief and even modification options to reduce payments. | Struggling homeowners — these programs are designed to help you catch up and stay in your home. |
| | Your lender alters the original loan terms, which can make repayments more manageable. | Borrowers facing financial hardship — this option could help ease monthly payment stress. |
| | Consider downsizing or moving to a less expensive area as a last resort to manage your financial obligations better. | Those willing and able to relocate — this option can significantly reduce your monthly expenses. |
Evaluating these alternatives alongside refinancing a HELOC can help you craft a proactive financial strategy and face any changes in interest rates or personal finances with confidence.
Frequently Asked Questions
Sometimes, the key to better financial management is asking the right questions. We addressed commonly asked questions about how to refinance a HELOC to help you make sound financial decisions, negotiate better terms or find an alternative that suits you better.
About Christopher Boston
---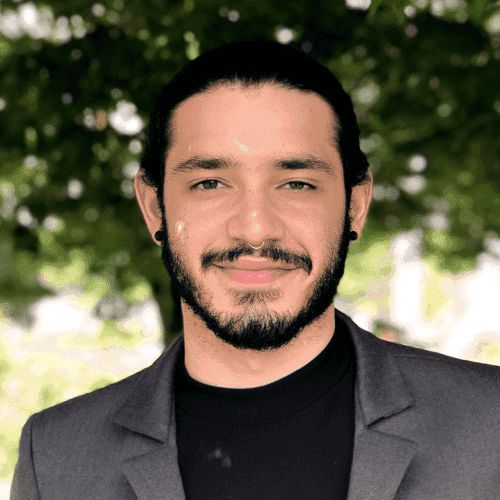 ---