In Wisconsin, mortgage rates generally align with the national average. If you're searching for a mortgage to fit your needs, it's essential to focus on its rate. A lower figure could save you thousands of dollars over your loan's lifetime. By shopping around for the best mortgage rates in Wisconsin, you set yourself up for a more affordable and manageable homeownership journey. So, before sealing the deal on your dream home, take some time to explore and compare rates from various lenders.
Current Mortgage Rates in Wisconsin
The national homeownership rate for 2022 stood at 65.9%, according to FRED Economic Data. In the Badger State, the rate was at 70%. Potential homebuyers can take it as a sign of encouragement — it shows that a mortgage is a proven pathway to owning a home in Wisconsin.
In general, mortgage rates in Wisconsin closely mirror the national averages. For a 30-year fixed-rate mortgage, the average rate in Wisconsin is 7.12% compared to 7.14% nationwide. For a 15-year fixed rate, you'll notice a similar trend, with an average rate of 6.48% in the state versus 6.47% in the U.S. However, the five-year ARM stands out, with an average rate of 7.0%, which is half a percent lower than the national average of 7.51%.
It's important to remember that rates can change due to various factors like economic conditions, Federal Reserve policies and housing market trends. Keeping up with their movement ensures you'll find the best mortgage rates in Wisconsin when you're ready to buy.
Different mortgage types available in the state also affect the rates you'll see. So, whether you're eyeing a mortgage with a fixed or adjustable rate, a conventional loan or government-backed loan, remember that they all come with their own set of rates.
Finding the Best Mortgage Rates in Wisconsin
Your mortgage rate can have a ripple effect on your long-term financial well-being. Lower rates can save you thousands over the life of your loan and reduce your monthly payments, making room for other financial goals, while higher rates can strain your budget. Here's how to find the best mortgage rates in Wisconsin:
Consider Shorter Loan Terms

With average rates at 6.48% in Wisconsin for a 15-year fixed-rate mortgage compared to 7.12% for a 30-year fixed, opting for a shorter loan term can save you considerably. While the monthly payments will be higher, the total interest will be much lower.

Consult a Mortgage Broker

Instead of going with a lender, consider a mortgage broker instead. They have access to multiple lenders and can find rates that you might not be able to obtain on your own. They can also negotiate terms on your behalf, often securing rates lower than what you'd get directly.

If you come across a rate that seems like a good deal, locking that rate in safeguards you from future increases. For instance, if rates jump from 7.0% to 7.5% before your loan closing, a rate lock could save you thousands over the life of your loan.

If you've been a long-time customer with a bank, they might be willing to offer a slight rate reduction as part of a loyalty program — this could translate to significant long-term savings.

Check for Seasonal Trends

Mortgage rates can dip during certain times of the year. For example, rates often lower in the late winter. Timing your application to coincide with these dips could result in a more favorable rate.
Navigating mortgage interest rates in Wisconsin isn't just about snagging the first offer. Think strategically about your loan term, consult experts like mortgage brokers and be proactive about locking in rates when they dip. These small yet effective steps can help you lock in a rate that pays off in big ways down the line.
Mortgage Types in Wisconsin
The average home value in the U.S. stands at $349,770, while in Wisconsin, it's approximately $293,610. This lower average home value in Wisconsin means more affordable options for you. However, even with more budget-friendly prices, a solid mortgage can help you make the move to homeownership more manageable. Rest assured, you've got a variety of mortgage options in Wisconsin to choose from, including:
THE ESSENTIAL TOOL FOR YOUR WISCONSIN HOUSE HUNT
MoneyGeek's mortgage calculator can help you better grasp what your monthly payments might be with various mortgage options. Plug in different numbers and see how tweaks to your down payment or loan term can impact costs. By understanding how different mortgage rates in Wisconsin affect your payments, you'll be more confident in choosing the right mortgage for your situation.
How to Get a Mortgage in Wisconsin
Knowing how to secure a mortgage in Wisconsin puts you in the driver's seat of your home-buying journey. It allows you to plan, prepare and take decisive actions to get favorable loan terms. Let's walk through the steps to make your Wisconsin homeownership dream a reality.
1
Check Your Credit Score
Your credit score has a significant impact on the mortgage rates lenders offer. A good credit score typically leads to a lower interest rate, while a bad credit score can lead to less favorable terms.
2
Assess Monthly Expenses to Set Your Budget
Consider your monthly income and expenses, including what you expect to pay for your mortgage. Don't forget to include costs beyond your mortgage, like property taxes and homeowners insurance. Knowing what you can realistically afford helps you focus your home search and keeps your finances in check.
3
Gather Your Documents
Have paperwork like your tax returns, pay stubs and bank statements ready. Lenders want to see these to assess your financial standing.
4
Shop Around for Lenders
Take time to compare lenders, and don't focus solely on rates. Look at other aspects like customer service, loan terms and closing costs. A well-rounded view helps you find a mortgage that truly suits your needs.
5
Get Pre-Approved
Having a pre-approval letter in hand makes you a more attractive buyer. It also pinpoints how much you can afford, helping narrow your home search.
6
Submit Your Mortgage Application
Once you've found your ideal home, submit your mortgage application to the lender. This application outlines the loan amount, terms and your repayment plan. Ensure all your paperwork is in order, as incomplete applications can result in delays or a less favorable loan offer.
7
Get the Home Appraised and Inspected
Lenders usually require a home appraisal to determine the property's value. It's also smart to get a home inspection to uncover any potential issues that could affect your decision to buy.
8
Close the Deal
During this final step, you'll sign the paperwork, make your down payment and officially become a homeowner.
Securing a mortgage in Wisconsin is a process that requires planning and attention to detail. Following these steps and shopping around for the best mortgage rates in Wisconsin can help you set yourself up for a smoother, more affordable home-buying experience.
Mortgage Programs in Wisconsin
Owning a home isn't just about making monthly payments — costs like repairs or utility bills can also add up. Some mortgage programs, particularly those offered by the Wisconsin Housing and Economic Development Authority (WHEDA), can help make homeownership more budget-friendly. These can help you secure lower mortgage rates in Wisconsin or down payment assistance, freeing up your funds for other expenses.
First Mortgage and Down Payment Assistance Programs
WHEDA offers two helpful programs for first mortgages and down payment assistance: the WHEDA Advantage Conventional program and WHEDA Advantage FHA.
The WHEDA Advantage Conventional program is flexible: You don't need to be a first-time buyer to qualify, it works for various property types and it only requires a minimum 620 credit score. On the other hand, WHEDA Advantage FHA requires a 640 credit score but mandates a 3.5% down payment, which you can cover using WHEDA's down payment assistance.
Both programs come with 30-year fixed-rate options and require you to meet certain income limits. If you're eyeing rural counties like Ashland or Burnett, you might qualify for reduced rates. Education courses are a must if you're a first-time buyer or buying a multi-unit property. It's best to check with a WHEDA-approved lender for all the specifics.
WHEDA Advantage HILP
WHEDA's Advantage Home Improvement Loan Program (HILP) helps current homeowners make needed repairs or upgrades. Using this program, you can borrow between $10,000 and $50,000 with a 15-year fixed-rate home loan; once you're approved, WHEDA will even provide a $500 closing cost credit. To qualify, you must live in the property — a single-family home, a condo or even a double-wide manufactured home — meet certain income limits and complete your project within six months.
WHEDA Advantage Conventional HomeStyle® Renovation
The WHEDA Advantage Conventional HomeStyle® Renovation program is an extension of the WHEDA Advantage Conventional First Mortgage Program; it stands out because it allows you to purchase and renovate a home using a single mortgage simultaneously. That means you can finance everything from a new kitchen to six months' worth of mortgage payments, assuming you have to move out during the remodel. After your loan closes, you'll have six months to finish the work. If you qualify, you can get up to 100% financing when adding a WHEDA down payment assistance loan.
WHEDA Easy Close DPA
The WHEDA Easy Close Down Payment Assistance (DPA) program offers a second loan to cover down payment costs. The minimum loan amount starts at $1,000, and the maximum can be up to 6% of your home's purchase price. This loan comes as a second mortgage with a 10-year fixed-rate term and a monthly payment. The interest rate will match your first mortgage, making budgeting simpler. This program has income limits and can work alongside other financing options if they meet specific guidelines.
WHEDA Capital Access DPA
The WHEDA Capital Access DPA is a unique program offering a $7,500 loan for your down payment, whether you secure a Conventional or FHA mortgage. What sets it apart is a 30-year fixed rate at 0% interest and no monthly payments. The income limits for this program are typically lower, making it an excellent option for those on a tighter budget. You can also combine it with other financing if it meets specific criteria.
Frequently Asked Questions
You can use our answers to some commonly asked questions as your go-to resource for additional information on Wisconsin's mortgage rates. Whether you're a first-time homebuyer or considering refinancing, these can equip you for a smarter home financing journey.
About Christopher Boston
---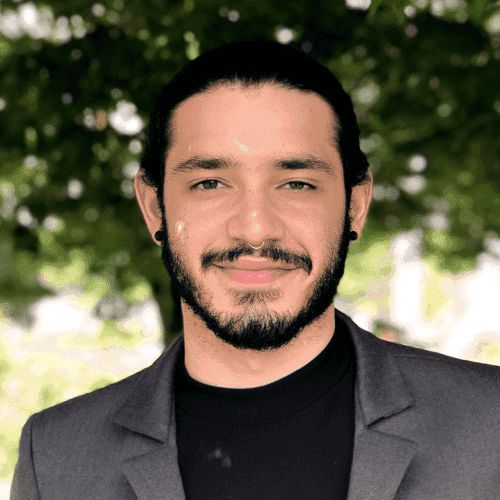 ---