The average mortgage rates in West Virginia are generally below the national average, making the Mountain State a good place to buy a home — a competitive mortgage rate can save you thousands over time. When shopping for a home loan, the rate isn't the only aspect to consider, but it's a significant factor that affects your monthly payments. Snagging the best mortgage rates in West Virginia can make your journey to homeownership more affordable. So, arm yourself with information and shop around for the most favorable rates tailored to your needs.
Current Mortgage Rates in West Virginia
According to FRED Economic Data, the national homeownership rate in 2022 was 65.9%, while the rate in West Virginia was around 78.6%. This indicates that a larger percentage of Mountain State residents own their homes compared to the national average, and mortgages likely play a key role in helping residents purchase homes.
Understanding the role mortgages play in West Virginia's high homeownership rate leads us to the next important topic: mortgage rates. On average, West Virginia offers lower rates compared to the national averages across various mortgage types. For example, the average 30-year fixed mortgage rate is around 6.78% in West Virginia versus 7.14% nationally. For a 15-year fixed-rate mortgage, you're looking at a rate of 6.38% in the state, just below the U.S. average of 6.45%. And for a 5-year ARM, it's 7.12% in West Virginia compared to 7.41% across the country.
Remember that rates can change due to factors like economic conditions and Federal Reserve policies. That's why it pays to stay updated on the best mortgage rates in West Virginia. Different types of mortgages also offer different rates, so explore all your options to find what suits you best.
Finding the Best Mortgage Rates in West Virginia
Mortgage rates play a pivotal role in your financial wellbeing. Lower rates can reduce your monthly payments and the overall cost of your home, freeing up money for other financial goals. Even a 0.5% reduction could save you thousands over the life of your loan. Knowing how to find the best mortgage rates in West Virginia can give you a leg up — here are several strategies you can apply.
Lock Your Rate at the Right Time

Mortgage rates fluctuate frequently. By closely monitoring rates and locking them in when they hit a low point, you can ensure you're getting the best possible rate. Rate locks protect you from rate hikes between when you lock and when you close your loan.

Compare Local vs. National Lenders

Local lenders may offer special rates to West Virginia residents that national lenders can't match. By comparing offers, you can identify and secure a more competitive rate.

Use Rate Discounts from Loyalty Programs

Some lenders offer rate discounts for using their other financial services, like opening a bank account with them. Taking advantage of these programs can directly reduce your mortgage rate.

Negotiate Rates Directly with Lenders

Don't shy away from negotiating. If you've received one or two competitive quotes, use them as leverage to see if your preferred lender can offer a lower rate.

Consider a Mortgage Points Purchase

Buying mortgage points means paying an upfront fee to reduce your mortgage rate. This tactic can be beneficial if you plan on staying in the home for a long time, as it reduces your rate and, by extension, your monthly payments.
Knowing the best ways to find competitive mortgage rates in West Virginia empowers you to make smarter, financially beneficial choices in your path to homeownership.
Mortgage Types in West Virginia
The average home value in the United States is about $349,770, while in West Virginia, it's almost 55% lower at $158,668. Virginia's home value could be another element affecting the state's high homeownership rate. Understanding your state's average home value helps borrowers set realistic expectations and budget accordingly. Even with more affordable housing options, a mortgage can still be invaluable for homeownership.
There's no lack of mortgage options in West Virginia — use the table below to help you compare the most common types.
| Mortgage Type | Ideal Borrower Profile | Typical Eligibility Requirements |
| --- | --- | --- |
| | Borrowers with strong credit scores and a stable income, usually not first-time homebuyers. | Minimum credit score of 620, down payment ranging from 3-20% and proof of income and employment. |
| | Active military members, veterans and eligible spouses who may not have a significant down payment. | Must meet service requirements, no down payment necessary, credit score requirements can vary but usually more lenient. |
| | First-time homebuyers or borrowers with less-than-perfect credit, those with lower down payments. | Minimum credit score of 580, down payment as low as 3.5% and two years of stable employment recommended. |
| | Buyers with low to moderate income looking to purchase in eligible rural or suburban areas. | Must meet income limits for the area, no down payment required and property must be located in an eligible rural or suburban area. |
Knowing your mortgage options is the first step, but understanding different rate structures is equally important. Here are the two main options:
Fixed-Rate Mortgages: Your interest rate stays the same throughout the loan term, so your payments remain stable, making it easier for you to budget. Ideal if you plan to stay in the home for a long time. The downside is that rates can be higher initially.
Adjustable-Rate Mortgages (ARMs): The interest rate can change at certain times, typically starting lower but possibly increasing. These loans are a good option if you plan to sell or refinance before the rate adjusts. Just know that rates can go up, making future payments uncertain.
By diving into these rate structures and mortgage types, you're setting yourself up to find the best mortgage terms in West Virginia that fit your financial profile.
HOW TO FIND YOUR IDEAL MORTGAGE RATE IN WEST VIRGINIA
MoneyGeek's mortgage calculator can be a beneficial tool in your mortgage journey. It allows you to see how different mortgage rates in West Virginia can impact your monthly payments. Simply enter your loan details, and you'll get an estimate of your costs. Play around with the numbers — try different down payments, loan terms and interest rates. It'll give you a clearer picture of what you can afford and help you find the right mortgage for you.
How to Get a Mortgage in West Virginia
You can make sounder financial decisions when you have ample information, so knowing the ins and outs of how to get a mortgage in West Virginia can set you on a path to successful homeownership. We've outlined the essential steps below.
1
Check Your Credit Score
Knowing your credit score is the first step in your mortgage journey. A higher score generally means better mortgage rates. Use free online services or consult your bank to confirm your score.
2
Establish Your Down Payment
Start saving early and consider setting up a dedicated down payment fund. This way, you'll already have money set aside when you get your mortgage.
3
Set Your Monthly Budget
Understanding your budget ensures you don't bite off more than you can chew. Review your income and expenses. Make sure your mortgage payments fit comfortably in your monthly budget.
4
Shop Around and Pick Your Mortgage Type
Different lenders offer varied rates and mortgage types. Whether it's a fixed or variable rate, make your choice based on your financial situation. Consult multiple lenders and evaluate the mortgage types they offer to find one that fits your needs.
5
Get Pre-Approved
A pre-approval letter gives you an edge and makes you an attractive buyer. Assemble all your financial documents — like W-2s, pay stubs and bank statements — to expedite the pre-approval process.
6
Home Inspection and Appraisals
This step ensures that the property you're buying is a good investment. Hire certified professionals for both the home inspection and appraisal to avoid future headaches.
7
Submit Your Application
Once everything is in order, you'll fill out your official mortgage application. Be meticulous with your application as incorrect information can delay the process.
8
Close the Deal
This is where you cross the finish line. All that's left is to sign the paperwork and celebrate. Read all the fine print and terms before signing. Don't hesitate to ask questions if something isn't clear.
Understanding these steps equips you to secure the best mortgage rates in West Virginia. You'll not only navigate the mortgage process with confidence but also make choices that fit your financial situation.
Mortgage Programs in West Virginia
Owning a home in West Virginia is a big step, but it's not just about covering the mortgage payments. There are also costs like home repairs and homeowners insurance to keep in mind. Mortgage programs like those offered by West Virginia Housing Development Fund are worth looking into if you need help affording a home. They aim to make those mortgage rates in West Virginia more manageable, giving you the financial flexibility to deal with unplanned expenses.
HOMEownership Program
The HOMEownership Program in West Virginia offers a 30-year, fixed-rate mortgage and can finance up to 100% of the home's purchase price. You'll need to meet income and house price limits based on the county where you're buying. You could qualify if you haven't owned a home in the last three years, except for certain counties.
Depending on your loan-to-value ratio, you could get up to $7,500 or even $10,000 if you need help with the down payment. This program accepts all kinds of mortgage insurance and requires homebuyer education. It's a solid choice if you're looking to buy any type of house, from a single-family home to a new double-wide manufactured home in West Virginia. Just remember, the land you buy can't be more than five acres.
MOVIN' UP Program
The Movin' Up Program is tailored for those ready to make their next housing move in West Virginia, so you don't have to be a first-time homebuyer. It's pretty flexible with income limits, setting the bar at $130,560 for smaller households and $152,320 for those with three or more members.
If you need help with the down payment, this program offers up to $5,000 or $8,000, depending on your loan-to-value ratio. You can pick from various home types like single-family, townhomes and even new double-wide manufactured homes, with no acreage restrictions. All kinds of mortgage insurance are accepted. Completing Homebuyer Education is a requirement that'll pay off in the long run. A special reduced interest rate might be available for those who meet certain income criteria.
Low Down Home Loan
The Low Down Home Loan is designed to make your journey to homeownership less overwhelming by cutting down the money you need upfront. The financial assistance can be applied to either the Homeownership or Movin' Up programs.
Depending on your loan-to-value ratio, you could get up to $10,000 for the Homeownership program and up to $8,000 for the Movin' Up program. Remember, it isn't just a short-term benefit — the loan terms are solid, offering a 15-year fixed rate (currently with a 2% rate). If you're curious and want to dive deeper, call their Single-Family Loan Originations Department at 1-800-933-8511 or 304-391-8738.
Secondary Market Loan Program
If you're already a homeowner but want a better deal on your mortgage, the Secondary Market Loan Program is worth considering. It focuses on helping current homeowners refinance to lower their interest rates. You can choose from 10 to 30-year fixed-rate mortgages, and the program often offers up to 95% financing. There are no specific house price or income limits set by the Fund. Remember that your loan amount should be at or below $453,100, per federal rules.
Frequently Asked Questions
Our FAQ section aims to help you gain valuable insights about mortgage rates in West Virginia. We delved into everything from the current mortgage rates to factors that affect them.
About Christopher Boston
---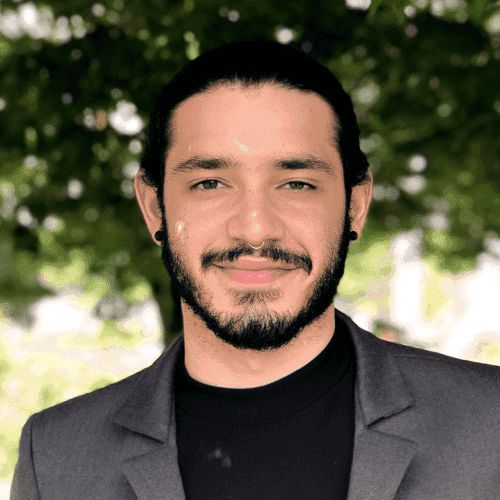 ---