Washington's average mortgage rates align closely with the national average. A mortgage is a loan you take out to buy a home, and while searching for the ideal one, it's wise to keep an eye on the rate. Your mortgage rate determines how much you'll end up paying back over time. A better rate can improve your entire mortgage experience in the Evergreen State. To ensure you're getting a deal that best suits you, shop around and compare mortgage rates from various lenders in Washington.
Current Mortgage Rates in Washington
According to FRED Economic Data, the national homeownership rate in 2022 was around 65.9%, while Washington's was slightly higher at 66.6%. For potential borrowers, this higher rate is a positive signal as it shows that many people have successfully navigated the home purchase process in the Evergreen State. Mortgages may have played a role in this trend, paving a more feasible path to homeownership. With that in mind, let's switch focus to current mortgage rates in Washington State.
On average, the 30-year fixed mortgage rate is around 7.17% in Washington, very close to the U.S. average of 7.15%. For a 15-year fixed rate, expect around 6.46%, almost identical to the national 6.45%. And for a 5-year ARM, the rate is 7.42%, again nearly the same as the U.S. at 7.41%.
Rates fluctuate due to factors like economic conditions, Federal Reserve policies and market demand, so it's a good idea to keep an eye on current rates. Another consideration is the type of mortgage you choose — different types may offer varying rates. It's best to explore all possible options before making a decision.
Finding the Best Mortgage Rates in Washington
Competitive mortgage rates are a cornerstone of financial wellbeing for any homebuyer. Lower rates mean you'll pay less over the life of the loan, freeing up cash for other investments or needs. They can also make your monthly payments more manageable, giving you breathing room in your budget.
Knowing how to secure more favorable rates can lead to long-term financial stability. Here are some effective tips to find the best mortgage rates in Washington.
Consider a Shorter Loan Term

Banks typically offer lower interest rates for shorter loan terms. Lenders take on less risk with these, so if you opt for a 15-year mortgage instead of a 30-year one, for example, you could see a substantial drop in your mortgage rate.

Leverage Relationship Banking

If you've been a long-term customer with a specific bank, you might have more negotiating power than you think. Banks often value customer loyalty and may offer you a lower mortgage rate to keep your business. So, don't hesitate to bring up your good standing and longevity with the bank when discussing mortgage rates.

Negotiate Directly with Lenders

Lenders expect some level of negotiation. A firm grasp of current mortgage interest rates in Washington State and your credit profile puts you in a strong position to negotiate. If a lender knows you're shopping around and that you're well-informed, they're more likely to offer a competitive rate to secure your business.

The time of year can impact mortgage rates. They tend to dip during winter when fewer people are looking to buy homes. If you're not in a rush, waiting for a seasonal drop in mortgage rates can save you a significant amount over the lifetime of the loan.

If you apply for a mortgage with a co-borrower who also has a strong credit profile, the lender gets a more robust financial picture. The improvement in financial stability can lead to a lower rate, as it reduces the lender's risk.
These tips allow you to position yourself for a more secure financial future. The benefits of low mortgage interest rates in Washington State can be far-reaching, from manageable monthly payments to considerable long-term savings.
Mortgage Types in Washington
The average national home value is around $349,770, but in Washington State, it's higher at approximately $574,114. Knowing the average home value in Washington helps you get a clearer picture of the market you're entering. For prospective buyers, it emphasizes the importance of a mortgage as a financial tool to help you achieve homeownership in a pricier market. You have multiple mortgage options in Washington to fit your needs, outlined in the table below.
| Mortgage Types | Benefits | Drawbacks |
| --- | --- | --- |
| Conventional: A standard loan not backed by the federal government. | Lower interest rates and flexibility in terms and conditions, like down payment options. | Higher down payments are often required, typically at least 3% to 20%. Stricter credit criteria can exclude some borrowers. |
| FHA: A government-backed loan that's ideal for first-time homebuyers or those with less-than-perfect credit. | Lower down payments (starting at 3.5%) and more lenient credit score requirements. | Higher mortgage insurance premiums and limits on loan amounts. |
| VA: A loan backed by the Department of Veterans Affairs for service members, veterans and eligible surviving spouses. | No down payment or private mortgage insurance and generally lower interest rates. | Must meet service requirements, and a funding fee may apply. |
| USDA: A loan for rural property buyers who meet specific income criteria. | No down payment required and often lower mortgage insurance costs. | Income and geographical restrictions apply, and property must be in a designated rural area. |
| Jumbo: A loan exceeding conforming loan limits set by Fannie Mae and Freddie Mac. | Access to larger loan amounts for high-value properties and may offer additional features like flexible payment terms. | Larger down payments required, often 20% or more. Higher credit scores are usually needed, around 700 or above. |
Besides looking into different loan types, you should also know about rate structures, which will help you pick a mortgage that suits your budget and future plans. Here are your options:
Fixed-Rate Mortgages: Your interest rate stays the same for the life of the loan. A fixed rate is great if you prefer consistency in your payments. However, initial rates are usually higher than adjustable ones. This rate structure is typically better for long-term planners.

Adjustable-Rate Mortgages (ARMs): Your rate can change after a set period. You start with a lower rate, which is attractive. But rates can go up, making your payments unpredictable. ARMs are usually a fit for those planning a short stay in their new home.
Consider both mortgage type and rate structures when hunting for a home loan. Remember, while rates give you an idea of the cost, the rate structure tells you if those costs will change over time. That's key to making smart choices.
CALCULATE YOUR WAY TO A SMARTER WASHINGTON MORTGAGE
A mortgage calculator like MoneyGeek's is your go-to tool for figuring out potential payments. If you want to know how different rates affect your monthly costs, just plug in the numbers. It's a quick way to see how getting the best mortgage rates in Washington State can save you money over time. Whether you're comparing 30-year or 10-year terms, this calculator helps you make informed decisions. Try it out to find a mortgage that suits you in Washington.
How to Get a Mortgage in Washington
Understanding the end-to-end process of securing a mortgage in Washington State can save you both time and money. Here are the steps to getting a favorable mortgage deal in the Evergreen State.
1
Assess Your Financial Health
Your credit score is just one piece of the puzzle — lenders also look at your debt-to-income ratio, employment history and savings. Before you even consider a mortgage, make sure you're in good shape financially.
2
Decide Your Budget
Before diving into mortgage options, you need to have a clear understanding of what you can afford. Take a thorough look at your income, monthly expenses and any debts you have to help you set a realistic budget for your monthly mortgage payments.
3
Prepare Your Down Payment
Start saving for a down payment, which usually ranges from 3.5% to 20% of the home's price. The more you save, the less you'll need to borrow, which could result in more favorable mortgage rates in Washington State.
4
Get Pre-Approved
A pre-approval letter from a lender gives you a ballpark figure of how much you can borrow. It not only solidifies your budget but also makes you a more attractive buyer. Gather your financial documents — like tax returns, pay stubs and bank statements — to make this step more efficient.
5
Choose a Mortgage and Shop for Lenders
Different mortgages suit different needs. Whether you opt for a conventional or government-backed loan, your choice affects your down payment and interest rate. After choosing the type that fits you best, don't just settle with one lender. Rates can vary, so shop around and compare offers.
6
Get a Home Appraisal and Inspection
Before finalizing the mortgage, your lender will require a home appraisal to confirm the property's value. A home inspection, although not mandatory, is strongly recommended. It reveals any potential issues with the home, allowing you to negotiate or reconsider the purchase.
7
Lock in Your Rate
Consider locking in a favorable rate with your chosen lender. Doing so protects you from any sudden spikes in interest rates between now and when you close your loan. Keep in mind, however, that some lenders may charge a fee for this service.
8
Close on Your Home
You'll meet with various parties involved in the transaction, such as real estate agents, lawyers and the lender, to sign the mortgage documents. Review all the terms and conditions to ensure there are no hidden fees or clauses. Once all the paperwork is complete and the payments are made, you'll receive the keys to your new home.
By being well-prepared and understanding each step in the process, you can secure a mortgage in Washington that suits both your lifestyle and your budget.
Mortgage Programs in Washington
Owning a home isn't just about covering the mortgage — you also need to consider extra costs like roof repairs and annual property taxes. However, programs from the Washington State Housing Finance Commission can make homeownership more budget-friendly. To make the most of the current mortgage rates in Washington State, consider tapping into these specialized programs.
Home Advantage Program
The Home Advantage Program can pave a smoother path to homeownership. Here's how it works: First, sign up for a free Homebuyer Education Seminar. This class breaks down the steps to owning a home and provides a certificate that you'll need for loan approval — and it's valid for two years. Next, connect with a loan officer trained specifically in this program. They'll help you determine what types of loans you're eligible for and guide you through income requirements.
To qualify for this program, you must have a yearly income below $180,000. Once you've got your certificate and know how much you can borrow, you're ready to start home shopping. Your lender and real estate professional will work hand-in-hand with you to find a property that fits both your dreams and your budget. The Home Advantage Program has continuous fund availability, so you don't have to worry about rushing in.
House Key Opportunity Program
The House Key Opportunity Program offers a unique pathway for first-time homebuyers. It can secure you a lower interest rate on your mortgage by using tax-exempt mortgage revenue bonds. It's also compatible with specific downpayment assistance programs like Opportunity and HomeChoice, amplifying your advantages.
Start by attending a free homebuyer seminar sponsored by the Commission and get a certificate. Then, connect with a loan officer trained in this program to see if you qualify. The key criteria include being a first-time buyer or meeting certain income and cost limits. Keep in mind that if you sell your home within nine years, some of the benefits might be recaptured. So, plan for a long-term stay to make the most of this opportunity.
Downpayment Assistance
The Downpayment Assistance program helps you get over the hurdle of saving enough money for a down payment. You can apply if you're using either the Home Advantage or House Key Opportunity mortgage programs. The eligibility requirements are straightforward: a household income under $180,000 and a credit score of 620 or more.
On average, people receive around $10,000. The best part is that the interest rates for these loans are super low, ranging from 0% to 4%. This loan gets added to your primary mortgage, so you have only one payment to make. And in many cases, you don't have to start paying it back until you've settled the main mortgage or decide to sell or refinance your home.
To figure out which specific downpayment program fits your needs, reach out to your lender or fill in a quick form to get personalized recommendations.
Frequently Asked Questions
Our FAQ section delves into the nitty-gritty of mortgage rates in Washington State to provide you with insights that will help you make wiser financial choices.
About Christopher Boston
---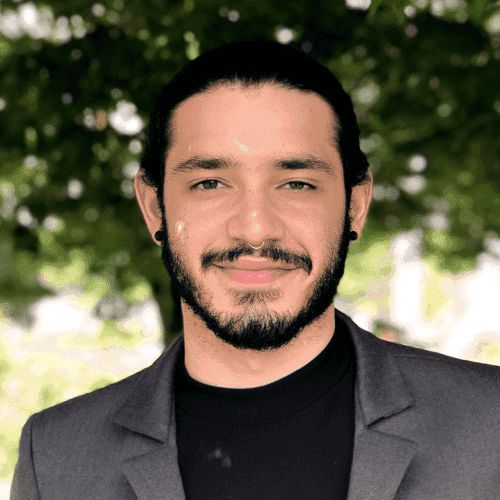 ---