If you're shopping for a home in the Green Mountain State, you might notice that mortgage rates in Vermont are typically higher than the U.S. average, depending on the loan type. A mortgage is a loan specifically used to buy property, and you'll want to look at several factors to find one that best fits your requirements, including the mortgage rate. A lower rate can save you thousands of dollars over the life of the loan, so getting the best rates in Vermont not only lightens your monthly payments but also makes your overall mortgage experience more comfortable. To find the most favorable figures, compare offers from multiple lenders and consider your financial situation carefully.
Current Mortgage Rates in Vermont
The national homeownership rate for 2022 was 65.9%, according to FRED Economic Data. Vermont's homeownership rate was a bit higher at 72.7%. It's a safe bet that mortgages have made homeownership accessible for more Vermonters. Knowing the current mortgage rates in Vermont is wise, especially if you're gearing to purchase a home in the Green Mountain State.
On average, the 30-year fixed mortgage rate is 6.91% in Vermont, a bit lower than the U.S. average of 7.11%. However, Vermont's average 15-year fixed rate is 6.44%, slightly higher than the U.S. rate of 6.36%. For a 5-year adjustable-rate mortgage (ARM), you're looking at an average rate of 7.38% in Vermont, also above the U.S. average of 7.21%.
Mortgage rates can change due to economic conditions, government policy and market demand, so keeping an eye on them is key. It's also important to consider the mortgage types available to Vermonters and explore all your options before finalizing your choice, as each has its own rates.
Finding the Best Mortgage Rates in Vermont
Mortgage rates have a significant impact on your long-term financial health. Lower rates mean less interest over the life of your loan, leaving you more money for other financial goals. Here are some targeted tips you can use to find the best mortgage rates in Vermont.
Consider a Shorter Loan Term

A shorter loan term often yields lower interest rates than those with longer durations. For instance, current 15-year fixed rates in Vermont are .47 percentage points lower than 30-year fixed rates. Over time, that difference could translate to significant savings.

Mortgage points are a way to buy down your interest rate. Each point typically costs 1% of your mortgage amount and could reduce your interest rate by around 0.25%. If you're taking out a $200,000 mortgage, for example, buying two points for $4,000 could lower your rate by about 0.5%. The long-term savings can be substantial if you plan to stay in the house for an extended period.

Look for Local vs. National Lenders

Sometimes, local lenders who understand the Vermont housing market might offer better rates to Vermont residents. It's not uncommon for a local lender to provide rates 0.2% to 0.3% lower than national lenders

Monitor Economic Indicators

Interest rates are influenced by broader economic factors like inflation and federal policy. By monitoring indicators such as the Federal Reserve's actions or Treasury bond yields, you can time your mortgage application when rates are more favorable.

Rate locks can safeguard against rising interest rates during your loan processing time. A 30- to 60-day rate lock might be ideal for most people. Make sure that the lock period you choose gives you enough time to close on the house, avoiding additional fees for extending the lock.
Following these tips will help you find the best mortgage rates in Vermont — each one can make a difference in your rate and your long-term financial wellbeing, so be sure to consider them carefully.
Mortgage Types in Vermont
The average home value in the U.S. is $349,770, but in Vermont, it's a bit higher, averaging around $393,838. Knowing the average home value in your area gives you a benchmark for what you might expect to spend. If you're house-hunting in Vermont, mortgages can be a valuable tool for affording a home since prices in the state are higher than average.
There are multiple mortgage options available in Vermont to fit diverse financial situations. To help you make an informed choice, here's a comparison table:
| Mortgage Types | Ideal Buyer Profile | Typical Eligibility Requirements |
| --- | --- | --- |
| | Those with strong credit, stable income and at least 3% for a down payment | Credit score of 620 or higher, steady income, debt-to-income ratio under 43% |
| | First-time homebuyers or those with lower credit scores or limited savings for down payment | Minimum credit score of 580, 3.5% down payment, mortgage insurance required |
| | Active duty service members, veterans and certain spouses (especially those who want to buy with no down payment) | Certificate of Eligibility from the VA, varying credit score requirements based on lender, no down payment required |
| | Buyers looking for homes in eligible rural or suburban areas, ideal for those with lower income | Income limitations based on area median, property must be in eligible rural area, mortgage insurance required |
| | Buyers purchasing luxury homes or homes in high-cost areas and who have substantial savings and strong credit | Credit score of 700 or higher, 10-20% down payment, proof of income and assets, lower debt-to-income ratio |
Understanding different rate structures can be a game-changer when looking for the best mortgage rates in Vermont. It equips you with the knowledge to choose a home loan that aligns with your financial goals and lifestyle. Here are your two main options:
Fixed-Rate Mortgages: Your interest rate stays the same for the entire loan term, which is great if you prefer predictable payments. The downside is that you might miss out on lower rates in the future. This could be your best fit if you plan to stay in your home long-term.

Adjustable-Rate Mortgages (ARMs): The interest rate can change at specified times. You'll generally start with a lower rate, but it could increase, affecting your monthly payments. It's a good option if you plan to sell or refinance before the rate adjusts. However, be prepared for fluctuating payments.
By understanding the current mortgage landscape and the different rate structures available, you'll be in an excellent position to secure the best mortgage for you and make a choice that complements your financial goals and lifestyle.
MAKE MORTGAGE MATH EASY WITH MONEYGEEK
Navigating mortgage rates in Vermont is much simpler with the right tools, such as MoneyGeek's mortgage calculator. Plug in numbers like your down payment, loan term and interest rate and see how they affect your monthly payments. The calculator helps you test different scenarios to confidently choose a mortgage that suits your budget and lifestyle. Give it a try to facilitate your path to homeownership in Vermont.
How to Get a Mortgage in Vermont
Understanding how to get a mortgage in Vermont can help you streamline the application process and potentially secure a better deal. Let's dive into the steps to get you closer to holding your new house keys.
1
Check Your Credit Score
Your credit score has a considerable impact on the kind of mortgage you can get. Know your score, and if it's not great, consider waiting to apply until you've improved it.
2
Determine Your Budget
Before you approach lenders, have a clear understanding of what you can realistically afford. Examine your monthly income, expenses and any existing debts to set a budget for the down payment and your future monthly mortgage payments. Consult financial advisors or use budgeting apps to get a detailed picture of your finances.
3
Shop Around for Lenders
Different lenders offer different rates and terms. Get multiple quotes and compare them to find the best deal for you. Taking the time to complete this step could save you thousands over the life of the loan.
4
Get Pre-Approved
Pre-approval gives you a clearer picture of what you can afford and shows sellers you're a serious buyer. Just keep in mind that being pre-approved doesn't guarantee a mortgage.
5
Choose the Right Mortgage Type
Decide between a fixed and adjustable-rate mortgage. Consider your long-term plans, like how long you intend to stay in the home, to make the best choice.
6
Submit Your Application
Fill out the mortgage application and submit all the necessary documents like proof of income and credit history. Respond promptly to any requests from the lender to speed up the process.
7
Close the Deal
Once approved, you'll go through the closing process, which includes signing paperwork. Review all documents carefully and ask questions if something isn't clear.
With this guide at your fingertips, you're in a stronger position to secure a mortgage that fits your life and budget. You'll also be more informed when comparing current mortgage rates in Vermont.
Mortgage Programs in Vermont
Owning a home isn't just about making monthly payments — it also involves other costs like property taxes and home maintenance. These can strain your budget, making it harder to save for future expenses. Luckily, mortgage programs like those offered by the Vermont Housing Finance Agency can help ease that burden and free up your funds so you can be more prepared for any unexpected costs that come your way.
MOVE
The MOVE program by the VHFA offers some of the lowest interest rates in the state. Plus, you'll get a 30-year, fixed-rate mortgage, so you know exactly what you'll pay each month. With MOVE, you don't have to worry as much about the down payment. Depending on the lender's decision, you could put in as little as 0% to 5%.
You can get help with down payments and closing costs and even save up to $825 on Vermont Property Transfer Tax when you close the deal. Remember that you'll need at least a 640 credit score, and income and price limits exist. If you're buying in specific counties like Addison or Chittenden, you can't have owned a home in the last 36 months.
MOVE MCC
The MOVE MCC program takes what's great about the MOVE program and adds a little extra. Like MOVE, it offers a 30-year, fixed-rate mortgage with down payments ranging from 0% to 5%. You also get down payment and closing cost assistance, plus up to $825 savings on Vermont Property Transfer Tax.
MOVE MCC includes an annual federal tax credit of up to $2,000, which isn't just a one-time saving; it's an annual benefit that can make a big difference. Eligibility rules like income and purchase price limits still apply, along with the minimum 640 credit score. And remember, you can't have recently owned a home in select counties.
ADVANTAGE
The ADVANTAGE program is another solid option for those considering a home in Vermont. Like MOVE and MOVE MCC, ADVANTAGE offers a 30-year, fixed-rate mortgage and down payments between 0% and 5%. You can also count on assistance for down payments and closing costs, along with up to $825 in savings on the Vermont Property Transfer Tax.
But ADVANTAGE is all about simplicity, which sets it apart. It cuts out some extra features, making it a straightforward choice for those who don't need the annual tax credit offered by MOVE MCC. If you're looking for a no-fuss mortgage program, ADVANTAGE is worth checking out. Eligibility criteria like income limits and minimum credit scores still apply.
ASSIST Down Payment and Closing Cost Assistance
Check out the ASSIST Down Payment and Closing Cost Assistance program if you're a first-time homebuyer in Vermont. The program offers a 0% interest loan, and you don't have to make monthly payments on it. However, you'll need to repay it when you sell your home. You can only use ASSIST in tandem with specific loans. The maximum amount you can borrow varies between $10,000 and $15,000, based on your income. Remember, if you were considering a VA loan, this program won't be an option for you.
Mortgage Credit Certificate (MCC)
The Mortgage Credit Certificate (MCC) program could offer a significant financial benefit if you're buying a home in Vermont. It provides a federal tax credit of up to $2,000 each year you live in your home and pay mortgage interest. You can claim this credit annually and combine this program with MOVE MCC or even a non-VHFA mortgage if it's through a VHFA Participating Lender. Consider it an annual bonus that helps you reduce your tax liability. Just keep in mind that some restrictions apply.
First Generation Homebuyer Program
The First Generation Homebuyer Program could be your ticket to homeownership if you're the first in your family to buy a home. The program offers a $15,000 grant to cover down payment and closing costs. You can even pair it with the VHFA ASSIST program, bumping your total assistance up to $30,000.
To qualify, all loan borrowers and non-borrowing spouses must be first-time homebuyers with less than $30,000 in liquid assets. Plus, at least one owner must meet specific family criteria, like having parents who never owned a home. You'll need a VHFA loan like MOVE, MOVE MCC or ADVANTAGE to access this grant, and other eligibility requirements apply.
Frequently Asked Questions
If you're looking for more information on mortgage rates in Vermont, our FAQ section delves into key questions that can provide better insights into the mortgage landscape in the state.
About Christopher Boston
---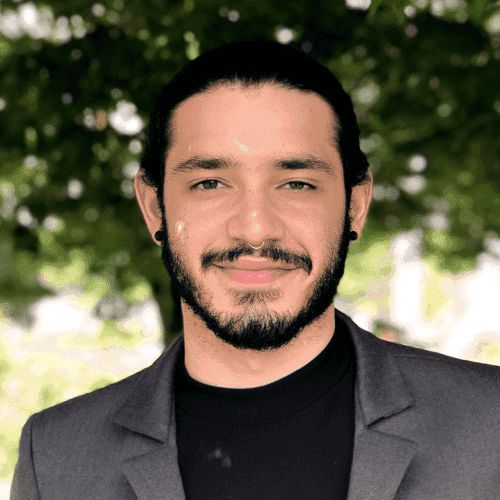 ---