South Dakota has a higher homeownership rate than the national average. If you're considering joining the ranks of homeowners in the Mount Rushmore state, a mortgage can help you get there. A mortgage is a loan you take out to buy a home, and a crucial consideration is its rate. That determines the interest you'll pay over time. Lower mortgage rates in South Dakota can significantly ease your financial journey, making your entire mortgage experience more favorable. Shop around and compare rates to find the most beneficial terms for you.
Current Mortgage Rates in South Dakota
FRED Economic Data reveals that the national homeownership rate for 2022 sat at 65.9%, while the Mount Rushmore State's was at 70.8%. Mortgages likely play a role in helping more South Dakotans own their homes. Now, let's talk about how mortgage interest rates in South Dakota compare to the rest of the country.
On average, South Dakota offers lower rates for 30-year and 15-year fixed-rate mortgages, at 6.75% and 6.31%, respectively, versus 7.08% and 6.32% nationally. The exception is the 5-year adjustable-rate mortgage, coming in at 7.5%, slightly above the U.S. average of 7.35%. Keep in mind that rates can change due to economic conditions, policy changes and lender competition, so staying updated is wise.
Different mortgage types are also available in South Dakota, each with its own set of rates. Knowing your options and keeping an eye on current rates will help you make an informed decision. You can use the rate table below to get more detailed information.
Finding the Best Mortgage Rates in South Dakota
Getting a competitive mortgage rate can significantly impact your financial health. A lower rate means spending less on interest, giving you extra cash for other life goals. It can also make your home more affordable in the long run, increasing your chances of paying off the loan without financial strain. So, how do you secure the best mortgage rates in South Dakota? Let's explore some strategies.
By strategically applying these tips, you can find a mortgage rate that serves you well. Your financial well-being benefits from a competitive rate, allowing you to achieve a better financial future.
Mortgage Types in South Dakota
The average home value in the United States is approximately $349,770, while South Dakota homes are more budget-friendly at $297,041. That opens up opportunities for aspiring homeowners in the Mount Rushmore State. Knowing the average home value helps you gauge what you can afford and can help you determine which mortgage type is best for you.
Although homes are generally more affordable here, a mortgage can make the buying process even smoother and allow you to invest in your future. Let's dive into the comparison table to explore these further.
| Mortgage Types | Ideal Borrower Profile | Typical Eligibility Requirements |
| --- | --- | --- |
| | Ideal for borrowers with strong credit scores and a stable income who can manage the required down payment. These loans are well-suited for those who seek flexibility in repayment terms. | You'll generally need a minimum credit score of 620. A stable income is essential, usually verified through W-2 forms and recent pay stubs. Down payments can range from 3% to 20%. Private Mortgage Insurance (PMI) is typically required for down payments under 20%. |
| | Perfect for first-time homebuyers or those who might have a less-than-ideal credit standing. It is also a good fit for those who can only afford a smaller down payment. | A minimum credit score of 500 is required if you can manage a 10% down payment. If your score is 580 or above, you can lower the down payment to 3.5%. Income should be stable and sufficient to cover the loan, verified through documents like pay stubs. |
| | Best suited for active-duty military personnel, veterans and eligible spouses. These loans offer several benefits, like no down payment and no PMI. | A Certificate of Eligibility (COE) is necessary to apply. Income stability and a decent credit history are also looked at, although the credit score requirements are generally more flexible compared to other loan types. |
| | Designed for homebuyers in rural areas who have a lower income but stable employment. These loans often offer no down payment options. | Your property must be located in a USDA-eligible rural area. Income limits apply and vary by location. You must also demonstrate stable income, usually verified through documents like W-2 forms and pay stubs. |
Now that you're familiar with the various mortgage types, it's time to delve into rate structures. Knowing these can help you pick the right loan for your financial situation. Here are your two main options:
Fixed-Rate Mortgages: The interest rate stays the same throughout the loan term. The consistency makes budgeting easier but may start you off at a higher rate. It's ideal for borrowers who plan on staying in their homes for a long time.

Adjustable-Rate Mortgages (ARMs): Your rate may change over time based on market conditions. ARMs usually offer lower rates initially but can go up (or down) later. These are best for borrowers who may sell or refinance before the rate adjusts.
Armed with knowledge about mortgage types and rate structures, you're well-positioned to make choices that support your long-term financial goals. Understanding these elements is a significant step towards navigating mortgage interest rates in South Dakota effectively. Now, you're ready to take the next steps in your homebuying journey.
FINE-TUNE YOUR MORTGAGE PLAN WITH MONEYGEEK'S CALCULATOR
One great tool you shouldn't overlook is MoneyGeek's mortgage calculator. It can help you get a clearer picture of potential monthly payments, factoring in mortgage rates in South Dakota. By entering your loan amount, down payment and interest rate, you can see how different scenarios impact your budget. That makes it useful in your decision-making process. Give it a try, play around with the numbers and gain a better understanding of what you can afford in your quest for the right South Dakota mortgage.
How to Get a Mortgage in South Dakota
Knowing the steps to secure a mortgage in South Dakota can turn an intimidating process into a manageable one. Let's dive into a step-by-step guide that focuses specifically on landing a mortgage so you know what to expect and how to move through each phase efficiently.
1
Check Your Credit Score
Lenders use your credit score to gauge risk. A better credit standing could qualify you for lower mortgage interest rates in South Dakota. Get a free credit report, scrutinize it for errors and dispute any you find.
2
Set Your Budget
Lenders look at your debt-to-income ratio to determine how much you can afford to borrow. Use a mortgage calculator to get a sense of your monthly payments and adjust your budget accordingly. It can guide you in selecting the right mortgage terms.
3
Research Lenders
Different lenders offer various mortgage types and rates. Compare quotes from multiple lenders. Look beyond just the interest rates — consider fees and customer reviews to get a comprehensive view.
4
Pre-Approval
The lender will require various financial documents to pre-approve you for a specific loan amount. Compile your financial documents in advance, including tax returns, pay stubs and bank statements, to speed up the pre-approval process.
5
Submit Mortgage Application
You'll need to provide detailed information about your income, assets and debts. The lender will process this information, so you should ensure everything is accurate. Respond promptly to any additional document requests to keep the application process moving smoothly.
6
Home Appraisal and Inspection
An appraiser will evaluate the home to ensure it's worth the loan amount. Some lenders may also require a home inspection. Use a certified appraiser and be prepared for potential out-of-pocket costs for these services.
7
Final Approval and Closing
Once everything is in place, you'll be invited to a closing meeting to sign final documents. Review all documents carefully before signing and make sure to arrange the transfer of your down payment and closing costs ahead of time.
By following these steps and staying informed, you're setting yourself up for success in securing a mortgage. Knowing how mortgage interest rates in South Dakota and other factors play into this can help you make educated decisions and experience a smoother mortgage process.
Mortgage Programs in South Dakota
Homeownership isn't just about paying your mortgage. Remember, you'll have to furnish and, eventually, maintain it. All these expenses can sneak up on you. But here's some good news: specialized mortgage programs can make owning a home in South Dakota more budget-friendly. South Dakota Housing offers programs that not only provide competitive mortgage rates but also help with down payments and closing costs. These free up your cash, making it easier to handle those surprise expenses that come with owning a home. Check out these options to make your financial journey smoother.
First-Time Homebuyer
If you're new to the homebuying game, you might want to check out the First-Time Homebuyer program. It's perfect if you haven't owned a home in the past three years. Good news if you've only had a mobile home before — it doesn't count as previous homeownership. Veterans, make sure to ask your lender about a special waiver just for you.
Your income should meet the South Dakota Housing Income Limits, and the home you're eyeing should cost $385,000 or less to qualify. To get a quick idea, use the FTHB calculator, but remember, applying through a South Dakota Housing Participating Lender is the best way to know for sure if you're eligible.
SDHDA's Tax Credit (MCC)
SDHDA's Tax Credit could be your ticket if you're looking for a way to keep more money in your pocket. It cuts down your federal income tax, leaving you with extra cash. A portion of your mortgage interest directly lowers your tax bill, and you can still deduct the rest. This program is especially beneficial for first-time homebuyers.
To be eligible, your income must be within the South Dakota Housing limits, and the home's price can't go beyond $385,000 — or $460,000 in special areas. Chat with a Participating Lender to see if this option pairs well with other programs you're considering.
Frequently Asked Questions
To simplify your mortgage journey, we've gathered commonly asked questions about mortgage rates in South Dakota. You can use the answers to guide you toward the best financial choices for you.
About Christopher Boston
---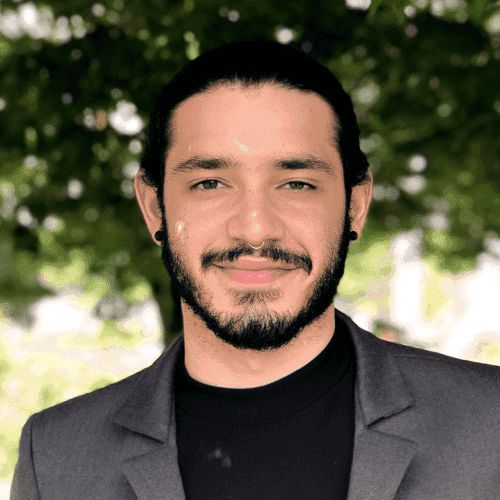 ---