South Carolina has a homeowner rate nearly 9% higher than the national average. You can become a homeowner without paying the total cost upfront by getting a mortgage, a loan specifically for buying real estate. Now, not all mortgages are created equal; the rate you get can significantly impact how much you'll ultimately pay for your home. Securing favorable mortgage rates in South Carolina can make your homeownership journey smoother and more affordable. Start by comparing rates to find the best deal for you.
Current Mortgage Rates in South Carolina
The homeownership rate in the U.S. was around 65.9% in 2022. According to FRED Economic Data, South Carolina's rate was 74.7%, far exceeding the national rate. Mortgages may be a contributing factor in this. If you're gearing towards getting a home loan, let's shift focus to how mortgage rates in South Carolina compare to the rest of the country.
The average rate for a 30-year fixed-rate mortgage in South Carolina is 6.87%, lower than the national average of 7.05%. For 15-year fixed-rate and 5-year adjustable-rate mortgages, the state pretty much aligns with national rates — 6.28% and 7.12%, respectively, compared to 6.30% and 7.14% in the U.S.
Mortgage rates aren't static. Factors like economic trends, inflation and even geopolitical events can cause fluctuations. That's why keeping an eye on the best mortgage rates in South Carolina is crucial for potential homebuyers. Beyond the numbers, remember that different mortgage types also come with varying rates, so don't forget to explore all your options.
Finding the Best Mortgage Rates in South Carolina
Securing a competitive mortgage rate can significantly impact your financial health. A lower figure reduces your interest payments over the loan's lifespan, potentially saving you thousands of dollars. Smaller monthly payments also provide you with more financial flexibility. Here are some savvy strategies to consider.
Purchase Mortgage Points: Buying mortgage points upfront can substantially lower your interest rate. For instance, if your lender offers a point for $2,000 that reduces your rate by 0.25%, it could mean large savings over time.
Go with a Mortgage Broker: A mortgage broker has access to a wide array of lenders and can help you find the one that offers the best rates. Their expertise can pinpoint opportunities for lower rates you might not find on your own.
Apply with a Co-Borrower: Adding a co-borrower with a strong credit score can reduce the perceived risk for the lender, potentially earning you a lower rate. It's especially helpful if your credit score is less than stellar.
Have Solid Financial Reserves: Lenders see borrowers with substantial financial reserves as lower risk. By showing that you have funds that can cover several months' worth of mortgage payments, you can sometimes negotiate for a more favorable rate.
Negotiate Rates: Don't accept the first rate you see. Armed with quotes from different lenders, directly negotiate with your preferred lender for a lower rate. Every fraction of a percentage point counts in the long run.
Acquiring a competitive mortgage rate is more than luck; it's a calculated effort that can reap financial benefits for years to come. Utilize these tactics to secure lower rates and stay updated with current mortgage rates in South Carolina. Your financial future will thank you.
Mortgage Options in South Carolina
The average home value in the U.S. is around $349,770, while in South Carolina, it's approximately $287,598. Despite more affordable housing in the Palmetto State, a mortgage can still be a game-changer for potential homebuyers. It offers you the financial backing to secure a home without a hefty upfront payment. Rest assured, you have a variety of mortgage options in South Carolina. Here are some to consider:
Knowing your options and the average home value can help you snag the best mortgage deal in South Carolina. Whether you're leaning toward a fixed rate or are eligible for a VA loan, the right mortgage is out there for you.
FIND YOUR BEST RATE: THE POWER OF A MORTGAGE CALCULATOR
Using MoneyGeek's mortgage calculator lets you input variables like loan amount, down payment and interest rate to see how they affect your monthly payment. It's a quick way to gauge what you can afford, which is crucial in finding the best mortgage deal in South Carolina. Feel free to explore different scenarios with this online tool. It can make a big difference in choosing the right mortgage for you.
How to Get a Mortgage in South Carolina
Understanding how to secure a mortgage in South Carolina can be your homebuying game-changer. When you're informed, you can make timely decisions and get better loan terms, making your journey to homeownership less stressful. Let's go through the steps.
1
Check Your Credit Score
Your credit score plays a significant role in determining the interest rate you'll receive. You can use free online services to check your score. A better credit standing often means better rates. If it's lower than you'd like, consider waiting a few months to improve it before applying for a mortgage.
3
Shop for Lenders
Your mortgage terms can vary significantly depending on the lender. Each will have pros and cons, from traditional banks to online lenders. Don't overlook local banks and credit unions — they often have a nuanced understanding of the South Carolina market, which can be advantageous for your search for competitive rates.
4
Get Pre-Approved
A pre-approval letter tells you exactly how much a lender is willing to loan you and at what interest rate. It not only guides your home search but also shows sellers that you're a serious contender. Keep all your financial documents, like W-2s, tax returns and recent pay stubs, organized and easily accessible to streamline the pre-approval process.
5
Choose the Right Mortgage Type
Whether it's a fixed-rate, adjustable-rate, FHA, VA or another type of mortgage, each comes with its own set of terms. If you're feeling overwhelmed by the options, a mortgage advisor can guide you to the best fit based on your financial picture and future plans.
6
Lock in Your Rate
Mortgage rates can fluctuate. Once you find a rate you're happy with, locking it in ensures it won't increase before your loan closes. Stay updated on current mortgage rates in South Carolina so you can gauge the best time to lock in your rate.
7
Finalize the Paperwork
It's the home stretch where you'll review and sign a series of legal documents to finalize the mortgage. Don't hesitate to ask for clarification on anything you don't understand — it's better to ask now than regret it later.
As you navigate each step, always keep an eye on current mortgage rates in South Carolina to ensure you're getting the best possible deal. Being prepared and informed empowers you to make decisions that will benefit you for years to come.
Mortgage Programs in South Carolina
Owning a home is a big achievement, but be prepared for hidden costs from furnishing your home and future repairs. These unexpected expenses can strain your budget, making financial flexibility a must-have for many homebuyers. That's where mortgage programs come in handy. Programs from SC Housing, for instance, can offer competitive mortgage rates in South Carolina, helping you keep more money in your pocket for those unforeseen costs. By taking advantage of these programs, you make homeownership more affordable and secure a financial cushion for whatever comes next.
Homebuyer Program
The SC Housing Homebuyer Program offers loans designed for long-term affordability. You get low, fixed interest rates and a variety of down payment assistance options. Saving for a down payment can be challenging, but SC Housing has your back with programs to help you.
Here's what you need to know about qualifying: Different loans have different requirements. For instance, an FHA loan needs a 3.5% down payment and a 620 credit score, while a 100% LTV VA loan requires a 640 credit score. But don't worry, these loans have perks like reduced mortgage insurance and 30-year terms.
Before getting loan approval, you'll need to complete a homebuyer training course, which sets you up for success and ensures you're fully informed. SC Housing even offers Forgivable Down Payment Assistance, where you don't have to repay the loan if you stay in the home for 15 years. Meet the price and income limits, and you're good to go.
Mortgage Credit Certificate
The Mortgage Credit Certificate (MCC) offers a federal tax credit of up to $2,000 every year. You can use it to get a bigger tax refund or bump up your take-home pay. You can even show this credit as extra income when applying for a mortgage, making qualifying easier. All this for a one-time cost of $500 and potentially an additional $500 processing fee, which either you or the home seller can cover. The program works with various loan types, except for a few, like FHA 203(k).
Palmetto Home Advantage
Whether you're buying for the first time or upgrading, the Palmetto Home Advantage program can work for you. You need a 640 credit score and an income under $124,000 to qualify. This program allows you to choose from various loans, including Conventional, FHA, VA and USDA. You can also opt for down payment assistance without having to repay it monthly. You can finance up to 97% of a single-unit home and 95% for a two-unit place. Plus, the program also offers reduced mortgage insurance options. Check with an approved lender to get started.
Housing Choice Voucher Homeownership Program
If you're already part of the Housing Choice Voucher program, SC Housing offers a step up — the chance to own your home instead of renting. You need to meet some requirements to switch your rental voucher to one for homeownership. For example, you should have had it for at least a year and have a steady job. Your income can't mainly come from welfare, and you can't own any other property. After meeting these rules and finishing homebuyer classes, you can get pre-qualified for a home loan by an approved lender. This program aims to turn renters into homeowners, but remember that meeting the criteria doesn't guarantee a home purchase.
County First Initiative
The County First Initiative targets specific counties in South Carolina, offering extra resources to make homeownership more accessible. Whether buying your first home or moving to a new one, you can get up to $8,500 in forgivable down payment assistance and special fixed-rate loans. You can choose between different loan types like FHA, Conventional, USDA or VA. The program covers various property types, including single-family homes, condos and townhomes. Check if your county is on the list and if you meet the income and home price limits.
Frequently Asked Questions About South Carolina Mortgages
Whether you're curious about how South Carolina mortgage rates compare to the national average or want to understand the role of your credit score, we've got you covered in our FAQ section.
About Christopher Boston
---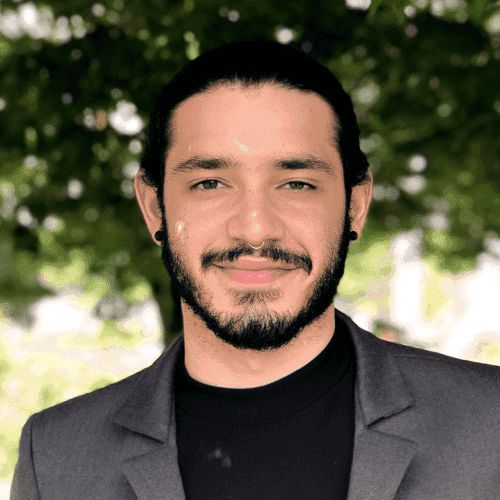 ---