A mortgage is a loan you take out to buy real estate, and it can be a useful tool if you're looking to become a homeowner in Rhode Island. To get the best deal, you'll need to consider various factors, and a big one is the mortgage rate. A favorable rate can make your monthly payments more manageable and save you money in the long run. So, if you're eyeing the Ocean State for your next home, your next step should be to explore the best mortgage rates in Rhode Island.
Current Mortgage Rates in Rhode Island
The national homeownership rate in 2022 was 65.9%, according to FRED Economic Data. The rate in Rhode Island is almost the same at 65.8%. Mortgages can offer an accessible route for aspiring Rhode Island homeowners.
Mortgages aren't a one-size-fits-all solution — there are many different types, and the rate you secure will impact how much you pay. In Rhode Island, the average rate for a 30-year fixed-rate mortgage is around 6.69%, which is better than the U.S. average of 7.01%. Rhode Island's average 15-year fixed mortgage rate is 6.28%, almost the same as the national average (6.26%). The 5-year adjustable rate, however, tilts slightly higher in the Ocean State at 7.06%, compared to the national 6.97%.
Factors like market conditions and Federal Reserve policies influence mortgage rates, so it's key to stay updated on changes that can affect rates in Rhode Island and the rest of the country. Different mortgage types available in the state also have different rates, so explore our rate table to make an informed choice.
Finding the Best Mortgage Rates in Rhode Island
Mortgage rates can significantly impact your financial wellbeing. Lower rates mean less interest over the loan's life, which could translate into thousands of dollars in savings. A competitive rate also frees up your monthly budget, providing more flexibility for other financial goals.
Here's how can you find the best mortgage rates now in Rhode Island:
Increase Your Down Payment: A higher down payment decreases a lender's risk, often leading to a more favorable rate. Putting down more upfront also means you're borrowing less, which can also save on interest over time.

Leverage Lender Relationships: If you already have a financial product, like a checking account or car loan with a lender, they might offer a discounted rate as a loyalty perk. It never hurts to ask.

Monitor Economic Indicators: Keep an eye on key economic signs like inflation rates and Federal Reserve decisions since these can directly impact mortgage rates. By understanding these trends, you can apply when rates are likely to dip.

Add a Co-Borrower: A co-borrower with a strong credit profile can provide added assurance to the lender, potentially earning you a lower rate. That said, the co-borrower must understand their responsibility in this arrangement.

Enroll in Automatic Payments: Some lenders will offer a slight rate reduction if you set up automatic payments from a checking account. It assures them that payments will come in on time.
Applying these strategies will set you up for financial success with a mortgage that complements your needs.
Mortgage Types in Rhode Island
The average home value in the U.S. is around $349,770, but in Rhode Island, it's a bit higher at approximately $436,612. Knowing the average home value in the Ocean State can help you budget better and make smarter financial choices. Since homes here are generally more expensive, mortgages become a valuable tool to make homeownership attainable.
Every borrower has unique circumstances, and there are several mortgage options in Rhode Island to fit different needs:
In addition to different types of loans, there are also two common mortgage rate structures to be aware of:
Fixed-Rate Mortgages: If you like predictability, this loan keeps your interest rate steady for the entire loan term. That means your monthly payment won't change, making budgeting easier. However, fixed rates often start higher than adjustable rates.

Adjustable-Rate Mortgages (ARMs): These loans offer a lower interest rate initially, but it can fluctuate over time based on market conditions. It could mean your monthly payment will increase, so it's crucial to prepare for potential hikes.
Whether you're buying a modest home or something more luxurious, staying on top of mortgage rates in Rhode Island can help you make an informed decision.
GET THE LOWDOWN ON RHODE ISLAND RATES WITH A MORTGAGE CALCULATOR
A mortgage calculator, like the one available on MoneyGeek, can be valuable when hunting for a home loan. Plug in some numbers, and you'll get a clear picture of your potential monthly payments and how much you could save over time. It can help you target the lowest mortgage rates in Rhode Island and choose a loan that fits your budget. Give it a try to make a smarter mortgage choice!
How to Get a Mortgage in Rhode Island
Understanding how to get a mortgage in Rhode Island better equips you to secure a home loan that fits your needs and budget. Let's walk through the steps to make that dream home a reality.
1
Check Your Credit Score
Start by knowing your credit score. A higher figure generally leads to more favorable rates. To boost your credit score, focus on paying off debts and disputing any errors you find on your credit report.
2
Set Your Budget
Assess your financial standing to know how much you can comfortably afford to pay monthly for your mortgage. Factor in additional costs like property taxes and homeowners insurance.
3
Get Pre-Approved
Submit financial documents like tax returns, bank statements and pay stubs to a lender for pre-approval. This gives you an exact loan amount you're eligible for, strengthening your buying power.
4
Choose a Lender and Mortgage Type
Compare rates and fees from multiple lenders. Use online comparison tools to streamline this process. After narrowing down your options, decide on the mortgage type that fits your financial needs.
5
Apply for the Loan
This step is where you formally request the mortgage. You'll need to submit various documents, including employment verification, proof of income and a list of debts and assets, along with the pre-approval information.
6
Get a Home Appraisal and Inspection
The lender will require an appraisal to verify the home's value. Simultaneously, schedule a home inspection to uncover any hidden issues, which can help you negotiate the price or ask for repairs.
7
Finalize the Loan
Once all the checks and appraisals are done, you'll attend the closing to sign your mortgage papers. Ensure you understand all the terms, fees and monthly payment obligations.
This guide will help you navigate the ever-changing landscape of mortgage rates in Rhode Island and secure a mortgage that aligns with your financial goals.
Mortgage Programs in Rhode Island
Owning a home isn't just about the mortgage payments — there are hidden costs like furnishing and maintaining it. The good news is that some mortgage programs can ease that financial load. Rhode Island Housing, for example, offers programs to make homeownership more affordable, freeing up your budget for life's unexpected turns.
First-Time Homebuyer Loan
The First-Time Homebuyer Loan offers down payment assistance, allowing you to finance 100% of your home's purchase price. You can buy a one- to four-family home or an eligible condominium with a maximum purchase price of $748,958.
Regarding income limits, contact the Loan Center directly if your annual household income is less than $120,934 for a one- to two-person household or $139,074 for a household of three or more. This program can help you secure some of the lowest mortgage rates in Rhode Island.
Homebuyer Renovation Loan / 203(k)
If you're eyeing a fixer-upper, the Homebuyer Renovation Loan, also known as the 203(k), is your go-to. This program rolls the cost of both buying and renovating a home into a single mortgage. It covers a range of repairs, like electrical work and new appliances, and you'll work with a state-licensed contractor.
Your purchase and rehab costs must fit within FHA loan limits for you to be eligible. You'll need to take a $15 online FHA 203(k) class before closing. After that, RIHousing manages a reserve for repair costs and pays the contractor directly.
RI Statewide DPA Grant
The RI Statewide DPA Grant lightens your financial load with a $17,500 grant for first-time homebuyers. This isn't a loan — it's free money for your down payment and closing costs. You'll need a credit score of at least 660 to qualify and meet RIHousing's income criteria. You must also complete an online homebuyer course and get your first mortgage through a participating lender.
10kDPA
The 10kDPA program offers a practical way to overcome the down payment hurdle, which often stands between first-time homebuyers and their new home. It gives you a $10,000 loan at 0% interest, and there's no rush to pay it back.
To qualify, you'll need a credit score of 660 or above and must adhere to RIHousing's income and price guidelines. Once you secure this loan, you'll only have to repay it if specific conditions change, such as moving out or selling the property.
FirstGenHomeRI
If your parents never owned a home (or lost one), the FirstGenHomeRI program provides $25,000 in assistance for your down payment or closing costs. It's a zero-interest, forgivable loan if you stay in the house for five years. To be eligible, you must live in selected Rhode Island areas like Central Falls or Pawtucket. You also need a 660 credit score and must meet specific income limits.
Extra Assistance
The Extra Assistance program eases the down payment obstacle for first-time homebuyers. If eligible, you can get up to 6% of the home's purchase price or $15,000 (whichever is less) to help with the down payment. The best part is there are no extra fees or charges.
You'll need a minimum credit score of 620 and must complete a homebuyer education course. This assistance comes as a second mortgage lien, but usually at the same interest rate as your primary one. It's a solid way to get additional financial support as you step into homeownership.
Move Up and Refinance Loans
If you're looking to switch homes, Move Up Loans is an ideal option. It provides up to 97% financing, meaning you only need a 3% down payment to secure your new home. Plus, you have options like Conventional, FHA, RD and VA loans to choose from. It's a tailored approach to make your transition smoother.
If lowering your monthly payments is more your speed, Refinance Loans can help. These offer up to 97% financing and ensure you get local, personalized service for the life of the loan. It's an easy way to better manage your budget without any hidden fees or charges. Both programs are designed to support your homeownership goals.
Frequently Asked Questions
We answered commonly-asked questions about mortgage rates in Rhode Island. Use these to be well-prepared when making your next big move.
About Christopher Boston
---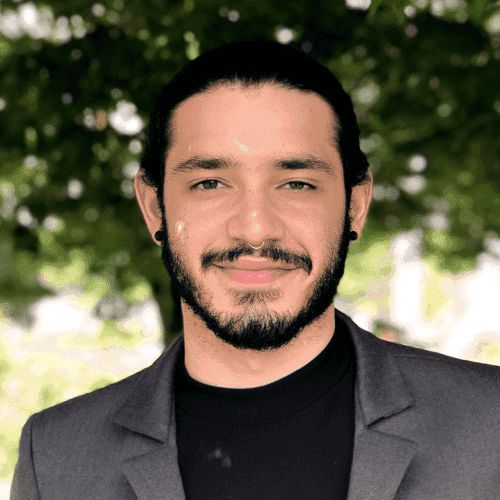 ---