Ohio has a homeowner rate almost matching the U.S. average. A mortgage, a loan you take out to buy a home, can help your journey to homeownership. But getting the best mortgage requires some work. There are several factors to consider, including your mortgage rate.
A lower rate can save you money over time. So, if you're looking for the best mortgage rates in Ohio, you're setting yourself up for a more affordable and pleasant mortgage journey. Shop around and compare rates to make the most of your mortgage.
Current Mortgage Rates in Ohio
According to FRED Economic Data, the homeownership rate in Ohio was 66% in 2022, just a hair above the national average of 65.9%. Mortgages may be a factor that makes homeownership accessible for many Ohioans. If you're considering getting one, it's best to update yourself with going mortgage rates in the Buckeye State.
Generally, Ohio's rates are mostly at par with national averages. The average rate for a 30-year fixed-rate mortgage is 6.92% in Ohio compared to 7.06% nationally. For a 15-year fixed-rate mortgage, Ohio and the U.S. are neck-and-neck, with average rates of 6.31%. The 5-year adjustable rate averages 7.38% in Ohio and 7.29% in the U.S.
Remember, these figures can shift due to economic conditions, housing demand and lender competition, so it's wise to stay updated. Another consideration is mortgage types. These come with different rates, which you can explore using our rate table. It's always best to compare and find what suits you best.
Finding the Best Mortgage Rates in Ohio
Securing a competitive mortgage rate can positively affect your long-term financial health. Better rates reduce monthly payments and total interest costs over the life of the loan. That means more money in your pocket for other life priorities. You can use this knowledge to find more favorable terms. Let's dive into some tips to get you there.
Consider Seasonal Timing: Mortgage rates can fluctuate based on the time of year. Rates often dip during winter months when housing activity slows down. Timing your mortgage application for this period could secure you a more attractive rate.

Negotiate Rates with Lender: Don't take the first offer that comes your way. Negotiating with your lender may help you land a lower figure. Arm yourself with quotes from different lenders, giving you the leverage you need for a better deal.

Use a Mortgage Broker: Brokers can connect you to lenders you might not find otherwise. Their industry knowledge can be instrumental in landing a rate that's lower than what you could secure yourself.

Larger Down Payment: The more you can put down upfront, the less risk the lender takes. That can translate into a lower mortgage rate.

Leverage Existing Lender Relationships: If you already have a financial product, like a checking account or auto loan with a particular lender, you may qualify for a discounted mortgage rate. Lenders often offer better terms to existing customers to foster loyalty.
With these tips, you'll be better prepared to find a mortgage rate that serves your long-term financial well-being. Whether you're a first-time homebuyer or looking to refinance, keeping tabs on the average mortgage rates in Ohio pays off.
Mortgage Options in Ohio
The average home value in Ohio is about $218,865, considerably lower than the national average of $349,770. Lower values make the buying process more approachable, and a mortgage can bridge the gap between your savings and your dream home.
Fortunately, Ohio offers a variety of mortgage options to fit your unique situation. Our table below outlines these.
| Mortgage Options | General Eligibility Requirements | Ideal Borrower Profile |
| --- | --- | --- |
| Conventional Loan: Often comes with flexible terms like 15, 20 or 30 years and may not require mortgage insurance if the down payment is 20% or higher. | A credit score of 620+, a 3–20% down payment, a stable income and a debt-to-income ratio below 43%. | Borrowers who have a solid credit history, can afford a down payment and are looking for a straightforward loan process. |
| Jumbo Loan: Usually not eligible for government backing, might have higher interest rates. | A 700+ credit score, a 10–20% down payment, documentation of assets and higher income. | Buyers with strong credit and financial stability shopping for high-end properties exceeding conventional loan limits. |
| VA Loan: Offers zero down payment and usually does not require mortgage insurance. | Proof of military service or status as an eligible family member, usually no minimum credit score is required. | Veterans, active military personnel and some spouses and dependents. |
| FHA Loan: Comes with mandatory mortgage insurance premiums. | A 580+ credit score, a 3.5% down payment (varies depending on your credit), a stable income and a debt-to-income ratio under 43%. | First-time homebuyers, those with less-than-perfect credit or lower income. |
| USDA Loan: Zero down payment and lower mortgage insurance costs are possible. | A credit score of 640+, a low-to-average income, buying property in an eligible rural area. | Ideal for buyers looking at homes in rural or small-town locations, generally with a modest income. |
Besides mortgage types, it's also good practice to understand your options for rate structures. It's another critical piece of the puzzle when navigating today's mortgage rates in Ohio.
Fixed-Rate Mortgages: Your interest rate stays the same for the entire loan period. Benefits include predictability and stability in your monthly payments. However, you could miss out if interest rates drop. It's ideal if you plan to stay in the home for a long time.

Adjustable-Rate Mortgages: The interest rate can change after a certain period, usually starting lower than fixed-rate mortgages. Benefits include initial lower payments and the potential for falling rates. However, it also comes with drawbacks like uncertainty and potentially higher payments in the future. It's a better option if you plan to sell or refinance your home before the adjustable period kicks in.
Understanding your mortgage options and rate structures empowers you to make wise financial decisions. So take your time, compare and choose wisely.
NAVIGATE YOUR MORTGAGE OPTIONS WITH MONEYGEEK'S CALCULATOR
MoneyGeek's mortgage calculator can simplify number crunching. It lets you input details like home price, down payment and current mortgage rates in Ohio to estimate your monthly expenses. Feel free to experiment with different scenarios to find a mortgage that suits you best in Ohio. Give it a try — it's one more way to take control of your mortgage journey.
How to Get a Mortgage in Ohio
Knowing how to navigate the mortgage process equips you to make informed choices. Being well-prepared can positively impact your experience and might even help you secure a better mortgage rate in Ohio. Let's walk through each step involved.
1
Check Your Credit Score
The first thing lenders look at is your credit score. The higher the score, the better the mortgage rate you're likely to get. Before applying, request a copy of your credit report and examine it for any inaccuracies. Correcting errors can boost your score in a short period.
2
Set Your Budget
Knowing what you can afford each month can prevent you from over-committing financially, leading to stress and potential default. To avoid this, use a mortgage calculator to get an accurate picture of your potential monthly costs, including down payments and other expenses.
3
Research Lenders
Lenders offer different terms and interest rates. Your aim should be to find one with terms that align with your financial capabilities. Use online reviews and personal recommendations to identify lenders with a solid reputation for customer service and reliability.
4
Get Pre-Approved
A pre-approval letter from a lender can set you apart in a competitive housing market. It validates your financial standing and indicates how much the lender will loan you. To expedite the pre-approval process, have documents like pay stubs, W-2 forms and bank statements readily available.
5
Choose Your Mortgage Type
There are different types of mortgages, such as fixed-rate or adjustable-rate, each with advantages and drawbacks. For example, a fixed-rate mortgage could offer more financial stability if you plan to stay in the home long-term.
6
Submit Mortgage Application
This is your formal loan request, so providing accurate and complete information is important. Make a checklist of all required documents and go through it carefully before submission.
7
Undergoing Underwriting
The lender evaluates your creditworthiness and the property's value. It involves a lot of back-and-forth with the lender, who may ask for additional documents or clarifications. Prompt responses can help things go faster.
8
Loan Closing
Closing is where you'll sign your mortgage agreement and take ownership of the house. Be sure to read every document carefully before signing. Ask questions if you encounter any terms you need help understanding.
Understanding the mortgage process can set you on the path to the best mortgage deal in Ohio, turning the dream of homeownership into a manageable reality.
Mortgage Programs in Ohio
Owning a home is exciting, but be aware of hidden costs like maintenance and property taxes. Fortunately, the Ohio Housing Finance Agency (OHFA) offers options that can make your mortgage more affordable. That means more money in your pocket for those unforeseen or ongoing homeowner expenses. Explore these specialized options — they aim to help you balance the costs of your new home life.
OHFA Homebuyer Program
The OHFA Homebuyer Program isn't just any loan option. It offers 30-year, fixed-rate loans through FHA, VA, USDA-RD and conventional means. It's designed for low- to moderate-income earners and has generous income and purchase price limits. To apply, you don't go directly to OHFA. Instead, they work with a network of approved lenders across Ohio. You're eligible if you haven't owned a home in the last three years, you're an honorably discharged veteran or you're buying in a target area. If you're keeping tabs on average mortgage rates in Ohio, this program could be a solid option.
Down Payment Assistance
If the thought of a down payment has you hesitating, OHFA's Down Payment Assistance could be your answer. This program offers 30-year, fixed-rate loans like conventional, FHA, VA and USDA-RD and targets low- to moderate-income buyers. Its standout feature provides your choice of assistance level — either 2.5% or 5% of the home's purchase price.
You can use this help for down payments, closing costs or other expenses before you close the deal. After seven years, you only have to pay it back if you sell your home within that time. To qualify, meet the income, credit score and debt-to-income requirements.
Grants for Grads
As its name implies, Grants for Grads are for recent graduates looking to plant roots in Ohio. This program offers a discounted mortgage interest rate plus down payment assistance of 2.5% or 5%.
The assistance becomes a gift if you stay in Ohio for five years. That means no need to repay it. To qualify, make sure you've graduated within the last 48 months, haven't owned a home in three years and meet income and credit score criteria.
Ohio Heroes
OHFA's Ohio Heroes offers a discounted mortgage rate to those serving the public. Whether you're in healthcare, education or first response, you can qualify. To be eligible, you'll need to meet income, credit score and debt-to-income ratio requirements. You can also opt for down payment assistance. So, if you're serving your community, let Ohio Heroes serve you with an excellent mortgage option.
Mortgage Tax Credit
The Mortgage Tax Credit lets you turn part of your mortgage payments into tax savings. This program gives you a federal tax credit on a chunk of your mortgage interest, potentially saving you up to $2,000 yearly. Two options are available: Mortgage Tax Credit Plus and Mortgage Tax Credit Basic, each with varying tax credit percentages. The best part is you can still qualify even if your credit score is less than ideal.
Next Home
If you already own a home but are thinking about a new place, OHFA's Next Home program may be the answer. Unlike other programs, it offers 30-year, fixed-rate mortgages to experienced buyers. You can also pair it with 2.5% YourChoice! Down Payment Assistance. Just meet a few requirements like income, credit score and debt ratios while occupying your home within 60 days of purchase.
Frequently Asked Questions About Ohio Mortgage Rates
Our FAQ section provides essential information on mortgage rates and the various factors that could influence them. The answers can shed some light on what you can expect as a prospective homeowner in Ohio.
About Christopher Boston
---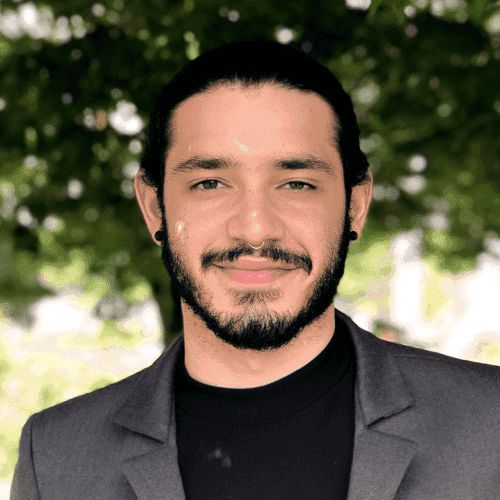 ---