Compared to the national homeownership rate, New Mexico's is higher. A mortgage — a loan specifically designed to buy a home — may be a key factor if you, too, want to become a homeowner in this state. When you're on this journey, various elements come into play. One crucial aspect is the mortgage rate, which influences how much you'll pay over the life of the loan. Snagging the best mortgage rates in New Mexico can set you up for a smoother mortgage experience. Start your journey by actively comparing rates from reputable lenders.
Current Mortgage Rates in New Mexico
Homeownership in New Mexico sat at 71.1% as of 2022, according to FRED Economic Data. That's higher than the national rate of 65.9%. This trend hints that mortgages are helping more New Mexicans become homeowners. A vital step in this journey is becoming familiar with current mortgage rates in New Mexico.
On average, rates here are slightly higher than national averages: The rate for a 30-year fixed-rate mortgage is 6.96% in New Mexico, a tad higher than the U.S. average of 6.92%. For a 15-year fixed-rate mortgage, you're looking at 6.32% in New Mexico and 6.29% nationally. If a 5-year adjustable-rate mortgage catches your eye, expect around 7.40% in the state compared to 7.15% across the U.S.
One thing to consider is that rates are influenced by factors like the economy and federal policies, making it important to stay updated. Various mortgage types also come with different rates, so check out our rate table to get the right option.
Finding the Best Mortgage Rates in New Mexico
Mortgage rates play a vital role in your financial well-being, affecting both your monthly payments and the total amount you'll pay over the life of the loan. Landing a lower rate can save you thousands of dollars and offer greater financial flexibility. Let's discuss some strategies for securing the best mortgage rates in New Mexico.
Go for shorter loan terms: The current average rate for a 30-year fixed mortgage in New Mexico is 6.96%, while a 15-year is at 6.32%. Opting for a shorter term can save you money in the long run by minimizing the amount you'll pay in interest. If your budget can accommodate higher monthly payments, this strategy will benefit you in multiple ways.

Use rate locks wisely: A rate lock guarantees a certain interest rate for a specified period, usually between 30 and 60 days. Locking in when rates are lower ensures you'll keep that rate, even if rates climb before you close on the deal.

Consider points: Buying points means you're paying some interest upfront to reduce your rate over the loan's duration. It makes sense if you plan to stay in the house for a while. For example, paying one mortgage point on a $200,000 loan could lower your rate by 0.25%, which adds up over time.

Using a mortgage broker: Mortgage brokers have access to various lenders and could help you find a better rate than you might on your own. They do the legwork and negotiate terms on your behalf. It's like having a personalized rate shopper.

Avoid opening new credit lines before closing: Your credit score heavily influences your mortgage rate. Opening new credit lines can temporarily lower your score and affect your rate. By keeping your financial picture stable, you ensure the rate offered to you won't spike at the last minute.
Zeroing in on the right strategies can lead you to the best mortgage rates in New Mexico. Each move you make can help trim down your rate, offering long-term savings and a more comfortable mortgage experience.
Mortgage Types in New Mexico
The average home value in the Land of Enchantment is about $293,280, compared to the national average of $349,770. Even though the state's housing is generally more affordable, a mortgage can be your ally in securing your dream home. There are multiple mortgage options in New Mexico, so let's explore some of them in the table below:
| Mortgage Types | Benefits | Drawbacks |
| --- | --- | --- |
| | Lower fees and generally quicker approval times make this a go-to for borrowers with strong credit. | A good credit score and a decent down payment are usually required. Higher interest rates if you don't meet the criteria. |
| | It accepts borrowers with lower credit scores. Down payment can be as low as 3.5%. | It comes with higher costs for mortgage insurance, which can add to monthly payments. |
| | No down payment is required, and it generally offers lower interest rates. It is specifically designed for veterans and eligible service members. | It is limited to a specific group of people. Some properties may not qualify. |
| | It is designed for rural properties. It requires no down payment and offers generally lower interest rates. | The property must be in a designated rural area. Income restrictions apply. |
| | It enables you to borrow more than the conforming loan limit for high-value properties. It offers more flexible terms. | It requires a higher income, a larger down payment and often requires stricter qualification requirements. |
Now, understanding your mortgage options is just half of the equation. It's equally important to grasp how rate structures work to pick the one best suited for you. Here are your main choices:
Fixed-rate mortgages: The interest rate remains unchanged for the entire loan term. It's a great option if you like stability and predictability in your monthly payments. However, you might miss out on lower interest rates in the future.

Adjustable-rate mortgages (ARMs): The interest rate is usually lower initially but can fluctuate based on market conditions. ARMs might be a good fit if you're planning on selling or refinancing before the rate adjusts. The risk here is that your rate (and payments) could increase.
Armed with this comprehensive understanding, you'll be better positioned to take advantage of the mortgage rates in New Mexico that work for you. Your path to homeownership just got a whole lot clearer.
USE MONEYGEEK'S CALCULATOR TO BECOME MORTGAGE SMART
You can use MoneyGeek's mortgage calculator to take the guesswork out of your mortgage journey. It gives you a personalized estimate of your monthly payments based on current mortgage rates in New Mexico. It lets you experiment with different scenarios to see how varying down payments or loan terms will impact your budget. Try it out to find the mortgage that fits you best in New Mexico. It's a simple way to gain insight into what you can afford.
How to Get a Mortgage in New Mexico
Understanding how to get a mortgage in New Mexico can help make your homebuying journey more manageable. It helps you navigate the process confidently, making it easier to secure the right loan for your needs. Here's a step-by-step guide to help you through.
1
Check Your Credit Score
Your credit score significantly influences your mortgage options. Obtain a free annual report to know where you stand. If it's lower than you'd like, consider postponing your mortgage application and working on improving your credit.
2
Set Your Budget
Know how much house you can afford. Factor in your income, monthly expenses and future commitments like children's education to better assess your financial situation. It ensures you don't overextend yourself financially.
3
Shop for Rates
Start looking for the best mortgage rates in New Mexico from various lenders. Compare the Annual Percentage Rate (APR), fees and other terms to find the most favorable deal.
4
Get Pre-Approved
A pre-approval letter shows sellers that you're a serious buyer. It also narrows down your home search, saving you time. The process usually involves providing financial documentation to the lender.
5
Choose the Right Mortgage Type
Opt for a mortgage that aligns with your needs. Whether it's a conventional, FHA or VA loan, make sure it suits your situation.
6
Submit Your Application
Once you've picked a lender and mortgage type, complete the formal application. You'll need to provide documents like pay stubs, tax returns and bank statements.
7
Close the Deal
After your application is approved, you'll close the mortgage by signing the agreement and making the down payment. Be ready with all necessary documents to avoid last-minute hiccups.
Taking a strategic approach to getting a mortgage keeps you in control. From understanding your credit to choosing the right mortgage type, each step propels you closer to securing the best mortgage rates in New Mexico and owning your dream home.
Mortgage Programs in New Mexico
Owning a home might seem like a dream come true, but be aware of hidden costs like property taxes and maintenance. These can strain your budget. Luckily, some mortgage programs can make homeownership easier on your wallet, giving you room to handle future expenses.
The New Mexico Mortgage Finance Authority (MFA) offers some programs that can lower your initial investment and monthly payments, making mortgages in New Mexico more manageable. It's like a helping hand that lets you keep some cash for life's other expenses. These programs offer a practical path to a home you can comfortably afford.
FirstHome and FirstDown
The FirstHome program could be your ticket to homeownership if you're a first-time homebuyer in New Mexico with a modest income. It offers first mortgages with attractive current mortgage rates in New Mexico, specifically for people who haven't owned a home in the past three years. You can pair it with FirstDown, another MFA program that helps you cover down payment and closing costs.
Both programs require you to move into your new home within 60 days and have specific income and purchase price limits that vary by county. Good credit scores start at 620, but no-credit options exist for some. You'll also need to complete online homebuyer counseling.
To tap into these resources, you must work with an MFA-approved lender. Check out MFA's website for a list of participating lenders and more details on income and price limits. This combo offers a practical way to break into the housing market without breaking the bank.
HomeNow
HomeNow is like a financial buddy that supplements MFA's FirstHome program. Targeted at lower-income first-time buyers or those reentering the market, it provides extra support for single-family homes, condos and even certain manufactured homes across New Mexico.
The HomeNow loan could be completely forgiven if you stay in your home for 10 years without selling or renting it out. Like FirstHome, you'll need to meet certain income and credit score criteria (minimum 620) and complete online homebuyer counseling.
To get started, choose an MFA-approved lender from their website. So, if you're chasing the best mortgage rates in New Mexico and need a little extra help, HomeNow could be the solution you're looking for.
HomeForward
HomeForward can be a game-changer if you've ever felt caught between the desire to own a home and the reality of saving for a down payment. This MFA-backed program is open to first-time and returning homebuyers with moderate incomes. It offers two layers of support. First, there's the HomeForward First Loan Mortgage for financing single-family homes. Second, you can pair it with the HomeForward DPA — essentially a bonus loan that covers 3% of your home's sales price to help with the down payment.
Here's how it works. You move into your new home within 60 days of closing, and just like that, you're a homeowner. And don't worry if your credit score isn't the best — a minimum of 620 works, and even if you don't have a credit score, there are other ways to qualify. You must complete a homebuyer counseling session online or through a HUD-approved agency, but that's a small step for a giant leap into homeownership.
So, when you're exploring mortgage rates in New Mexico, take a closer look at HomeForward and its participating lenders on the MFA website. It could make owning your dream home a genuine possibility.
Frequently Asked Questions
Our FAQ section sheds light on some of the most common questions you may have about mortgage rates in New Mexico. Whether you're concerned about credit scores, down payments or loan durations, we've got answers to guide you toward making informed decisions.
About Christopher Boston
---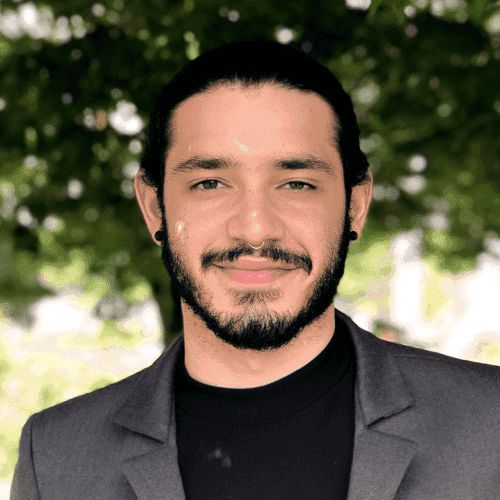 ---