Homeownership in New Jersey is slightly lower than the U.S. average. If you're considering buying a home here, you'll likely need a mortgage, a loan tailored for real estate. In your journey to homeownership in the Garden State, many factors deserve your attention.
One key aspect is the mortgage rate. A good rate can make your monthly payments more manageable and save you money over time. When searching for your perfect home, prioritize finding excellent mortgage rates in New Jersey — it can set the stage for a better mortgage experience.
Current Mortgage Rates in New Jersey
According to FRED Economic Data, the homeownership rate in New Jersey was 64.2% for 2022, slightly below the national average of 65.9%. Although fewer people own homes in the Garden State, a mortgage can offer significant benefits if you're looking to buy. That said, it's best to know the going mortgage interest rates in New Jersey.
The 30-year fixed-rate mortgage averages 6.91% in New Jersey, compared to 7.05% nationally. For a 15-year fixed-rate mortgage, it's 6.25% in the state and 6.28% across the U.S. The 5-year adjustable-rate mortgage stands at 7.06% in New Jersey, lower than the national average of 7.29%.
Remember, these can change due to factors like economic conditions and federal policy, so it pays to stay updated. Another aspect to consider is that New Jersey offers various mortgage types, each with its own set of rates. That's more reason to keep an eye on current rates.
Finding the Best Mortgage Rates in New Jersey
Mortgage rates directly impact your financial well-being. Locking in a lower rate can mean saving thousands over the life of your loan and offering you a bit more breathing room in your budget. With that in mind, finding the best mortgage rates in New Jersey can significantly improve your home-buying experience.
Here are some strategies you can use:
Consider Shorter Loan Terms

In New Jersey, a 30-year fixed mortgage rate is 6.91%, while a 15-year is at 6.25%. Opting for the shorter term can offer a slightly lower rate and save you significant money on interest over time.

Once you find a good rate, consider locking it in. Rate locks can guarantee your rate for a specified period, usually 30 to 60 days, safeguarding you from sudden increases.

Keep an eye on economic indicators like inflation rates and Federal Reserve decisions. Understanding these can give you an idea of where mortgage rates are headed, allowing you to time your application strategically.

Adding a co-borrower with a good credit score can make your loan application more attractive, potentially securing you a lower interest rate.

Don't be shy about negotiating the interest rate directly with lenders. Sometimes, a simple conversation could secure you a more favorable rate, especially if you have solid financial credentials.
Snagging competitive rates can lead you to smarter financial decisions and a more comfortable life in your new home. So, keep an eye on current mortgage rates in New Jersey and use these tips to your advantage. Remember, you're not just buying a home — you're also investing in your future.
Mortgage Types in New Jersey
The average home value in New Jersey is approximately $492,394, which is notably higher than the national average of $348,126. Knowing the average home value can help you understand how much you might need to borrow. Since homes here are pricier, a mortgage becomes an even more valuable tool in your home purchase. Rest assured, you have multiple options for mortgages in New Jersey:
Don't just focus on the type of mortgage — consider the rate structures as well. Fixed-rate mortgages provide consistency in payments but might start higher. Adjustable-rate mortgages offer lower initial rates but can fluctuate over time. The former is ideal if you plan on staying in the home long term, while the latter works well for short-term ownership.
Picking the right mortgage option could lead you to the best mortgage rates in New Jersey. Remember your needs and limitations, and you'll navigate this process like a pro.
UNLOCK YOUR BEST MORTGAGE OPTIONS WITH MONEYGEEK'S CALCULATOR
A mortgage calculator is an online tool that takes the guesswork out of figuring out your monthly payments. By using MoneyGeek's mortgage calculator, you can input various mortgage rates in New Jersey, down payment amounts and loan terms to see how they impact your budget. It's like a personalized guide to understanding what you can afford. So, plug in some numbers and experiment with different scenarios. You'll gain clearer insights into which mortgage options fit your situation best in the Garden State. It's a simple way to make a complicated process much more manageable.
How to Get a Mortgage in New Jersey
Knowing the steps to secure a mortgage can empower you. You'll be better prepared to tackle each phase, ultimately securing better mortgage interest rates in New Jersey.
1
Check Your Credit Score
Your credit score plays a significant role in determining your mortgage rate. Use free online services to check your score. If it's on the lower side, consider delaying your application to give yourself time to improve it. Paying off credit card debt or settling any outstanding bills can boost your score.
2
Determine Your Budget
Use a mortgage calculator to see how different loan amounts, down payments and mortgage interest rates in New Jersey would affect your monthly payments. Remember to include additional costs like property taxes, homeowners insurance and potential homeowner association (HOA) fees in your calculations.
3
Get Pre-Approved
A pre-approval letter from a lender is like a financial thumbs-up, showing sellers that you're a serious buyer. It involves a deep dive into your finances, so prepare to share documents like tax returns, pay stubs and a list of your debts and assets.
4
Shop Around for Lenders
Different lenders offer different rates and fees. Contact multiple lenders to compare offers. Look at not just the interest rate but also the annual percentage rate (APR), which includes lender fees and shows the true cost of the loan.
5
Choose the Right Mortgage Type
New Jersey offers several types of mortgages, each with its own benefits and drawbacks. Assess your financial situation and plans to decide which type suits you best.
6
Submit Your Application
Filling out the mortgage application requires attention to detail. You'll need to provide various documents like your Social Security number, employment verification and financial statements.
7
Home Appraisal
An appraisal confirms the market value of the home you're interested in. If the home is appraised at a value that matches or exceeds the sale price, you're in good shape. If not, you may need to renegotiate the price with the seller or make a larger down payment.
8
Close the Deal
Closing involves signing a lot of paperwork. Make sure to read everything carefully before putting pen to paper. Once you pay your down payment and closing costs, you'll receive your keys.
Knowing the mortgage process with eyes wide open can save you time and money. This step-by-step guide makes you better prepared to secure a mortgage with favorable interest rates in New Jersey.
Mortgage Programs in New Jersey
Homeownership can bring unexpected expenses like home repairs and property taxes. However, certain mortgage programs can make owning a home in New Jersey more budget-friendly. The New Jersey Housing and Mortgage Finance Agency provides options that can complement current mortgage rates in New Jersey. By considering these, you can make your money go further, freeing up funds for any surprises that come your way.
First-Time Homebuyer
This program hooks you up with a 30-year fixed-rate loan that's government-insured. It's designed for New Jersey residents who haven't owned a home in the last three years. The program works with your financial situation, setting income and purchase price limits based on where you're buying and your family size. And if you're concerned about upfront costs, this program pairs well with NJHMFA's Down Payment Assistance, offering up to $15,000 to help with down payment and closing costs.
HFA Advantage
The HFA Advantage Mortgage Program by NJHMFA offers a 30-year fixed-rate conventional loan that's perfect for first-time homebuyers in New Jersey. It also comes with an option that offers low down payment and affordable mortgage insurance. You can stack it with NJHMFA's Down Payment Assistance for extra help.
To get in, you'll need a FICO score of 620 or more and meet certain debt-to-income requirements. This program is flexible, allowing you to buy various property types, from single-family homes to small multi-unit buildings.
NJHMFA Down Payment Assistance
This program can help if you're ready to buy a house but are stressing about the down payment. It offers up to $15,000 for down payment and closing costs through a second loan that's interest-free with zero monthly payments (plus it's forgivable in five years).
You can pair it with a first mortgage loan from NJHMFA, which already comes with competitive mortgage interest rates in New Jersey. You're a good fit if you haven't owned a home in the last three years and plan to live in the New Jersey home you're buying.
Homeward Bound Program
The Homeward Bound Mortgage Program offers a 30-year fixed-rate loan that syncs nicely with the NJHMFA Down Payment Assistance Program, offering you up to $15,000 in help. First-timers, those in Urban Target Areas and Qualified Veterans get a special invite. You have 60 days to move in, and there are credit and income boxes to tick. With this, you'll be unlocking your new front door before you know it, all while enjoying some of the current mortgage rates in New Jersey.
Police and Firemen's Retirement System
This special program is tailored for police officers or firefighters; they don't have to be first-time homebuyers. Whether you're buying a one- or two-family home or even planning to build one, it gives you access to some of the best mortgage rates in New Jersey. Your loan covers up to 85% of the home's value. Note that there's a one-time $1,500 lender fee and a $325 admin fee. Move in within 120 days and plan to stay put for the loan's duration.
Frequently Asked Questions
Our FAQ section provides valuable insights into mortgage rates in the Garden State. From current rates to credit score impacts, we've got your questions covered.
About Christopher Boston
---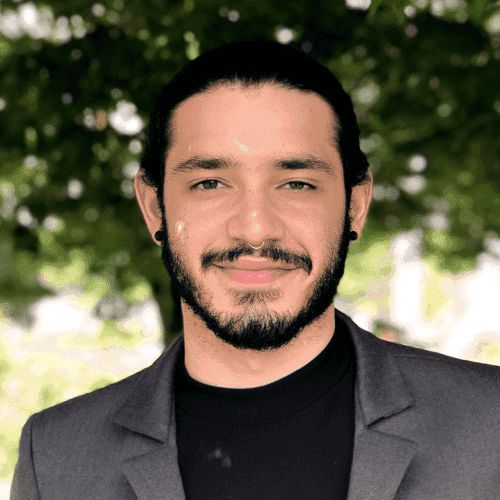 ---