New Hampshire has a homeownership rate of nearly 9% higher than the U.S. average. Owning a home in the Granite State is a reality for many, and mortgages may be a contributing factor.
A mortgage is a long-term loan specifically used to buy property. When searching for your ideal mortgage, rates play a significant role. Lower mortgage rates in New Hampshire mean less money paid over the life of the loan. So, seek out the most favorable rates to enhance your mortgage experience in the Granite State.
Current Mortgage Rates in New Hampshire
The U.S. homeownership rate in 2022 stood at 65.9%, while New Hampshire's rate surpassed it at 74.6%. Mortgages and their current average rates likely contribute to this figure.
A 30-year fixed-rate mortgage has an average of 6.85% in New Hampshire, a bit lower than the U.S. average of 6.95%. Likewise, the 15-year fixed-rate is 6.06% in the state, compared to 6.27% nationally. Only the average rate for five-year adjustable mortgages is slightly higher at 7.31% (the national average sits at 7.29%).
Remember, rates can fluctuate due to economic factors like inflation or Federal Reserve actions. Staying updated on the best mortgage rates in New Hampshire lets you lock in a good deal when the time is right. Different mortgage types also affect the rates, so understanding your options is essential to a positive mortgage experience.
Finding the Best Mortgage Rates in New Hampshire
Getting a mortgage is one thing. Getting the best mortgage rate is another.
Your mortgage rate is more than just a number — it influences your financial well-being over the years. Securing a more competitive rate can reduce your monthly payments and save you a significant amount in the long run. Let's talk about how to turn this knowledge into action.
Localize Your Search. Narrowing your search to lenders who specialize in New Hampshire can give you an edge. They're more familiar with the local market and might offer rates that are more competitive than national averages.

Rate Locking. If you find a good rate, some lenders allow you to lock it in for a period, ensuring you won't miss out if rates climb. Just be aware that fees may apply for this service.

Maintain Low Credit Utilization. Keeping your credit card balances low in relation to your credit limits can positively affect your credit score, making you more attractive to lenders and potentially lowering your mortgage rate.

Use a Mortgage Broker. Brokers can shop multiple lenders on your behalf, helping you find the best mortgage rates in New Hampshire. They're experts at navigating the lending landscape and can often secure rates you might not find on your own.

Set Up Automatic Payments. Some lenders offer a small discount on your mortgage rate if you set up automatic payments from a bank account. It's an easy way to potentially lower your rate and ensure you never miss a payment.
Finding a competitive mortgage rate means securing a financial structure that serves your long-term goals. Staying in tune with current mortgage rates in New Hampshire and applying these tips can set you on the path to substantial savings.
Mortgage Types in New Hampshire
The average home value in the United States is $348,126, while homes in New Hampshire average around $453,001. Knowing this figure helps you understand the financial commitment you'll be making.
Choosing the right mortgage can make your path to homeownership in New Hampshire smoother. You're not limited to just one type — multiple options await you. Stay updated on mortgage rates in New Hampshire to find the deal that's just right for you.
READY, SET, CALCULATE: MORTGAGE PLANNING MADE SIMPLE
A mortgage calculator can be your best ally in pinpointing the right mortgage in New Hampshire. It lets you experiment with different loan types, interest rates and payment timelines. By inputting these variables, you can see estimated monthly payments, which are crucial for budget planning. Don't hesitate to play around with MoneyGeek's mortgage calculator to get a clearer view of what your financial commitment could look like. Knowing this information can help you make an educated choice and find the best mortgage rates in New Hampshire.
How to Get a Mortgage in New Hampshire
Knowing the mortgage process in the Granite State allows you to make smart choices for one of the most significant investments in your life. This step-by-step guide simplifies what can be a complex journey and helps you find a mortgage that suits your needs. Let's break down what it takes to secure a mortgage in New Hampshire.
1
Assess Your Financial Health
Before jumping into the mortgage pool, make sure you're financially fit. Check your credit score, calculate your debt-to-income ratio and evaluate your monthly expenses. Knowing these numbers up front will guide you toward a mortgage you can realistically manage.
2
Pre-qualification
It's like a practice run for the mortgage process. Lenders will give you an estimate of how much they'd be willing to loan you based on your financial overview, allowing you to set your budget.
3
Pre-approval
The difference between pre-qualification and pre-approval is that the latter involves submitting financial documents for verification. It makes you a more attractive buyer and speeds up the final approval process.
4
Compare Mortgage Lenders
Don't settle for the first lender who approves you. Shop around. Different lenders offer different terms, and it's crucial to find the one that provides the best mortgage rates in New Hampshire for your circumstances.
5
Select a Mortgage Type
Whether it's a conventional loan or an FHA loan, each mortgage type has its own set of rules and benefits. Make sure you understand the nuances so you can choose the one that best suits your needs.
6
Official Application
You'll fill out an official mortgage application once you decide on a mortgage lender and a loan type. It's also when you'll submit all the required documents like tax returns, pay stubs and more.
7
Home Inspection and Appraisal
Here, you'll need to inspect the property for hidden issues and get an official appraisal. These steps are crucial for both your peace of mind and the lender's confidence in the property's value.
8
Close the Deal
You've reached the finish line! After a final review of all the documents and payments for closing costs, you'll sign the dotted line and receive your keys.
Getting a mortgage isn't just about picking a house and signing some papers. It's a detailed process that requires planning and decision-making. Keep an eye on current mortgage rates in New Hampshire and use this guide to make the process smoother and more understandable.
Mortgage Programs in New Hampshire
Owning a home isn't just about making mortgage payments; there are often hidden costs like maintenance and emergency repairs. That's where specialized mortgage programs come in handy. They can make homeownership more affordable, giving you some financial breathing room. New Hampshire Housing offers several mortgage programs that can ease your journey into homeownership.
Home First
The Home First program offers more than just a mortgage — it gives you a financial leg-up on homeownership. Specifically tailored for first-time buyers, veterans or those buying in targeted areas, it offers a rate-advantaged mortgage. You can even add a fixed $5,000 or $10,000 for your down payment.
To qualify, you'll need a mortgage insured by FHA, VA, USDA or Fannie Mae. Remember that income and purchase price limits apply, and these vary based on your chosen property's location.
Home Preferred
Home Preferred is a stellar option if a low down payment is high on your priority list. You'll only need as little as a 3% down payment, and the program offers reduced mortgage insurance options if your income is below 80% of the Area Median Income (AMI). Even if you're looking to invest in a manufactured home in a Resident Owned Community, this program has you covered. So, while you're checking out mortgage rates in New Hampshire, keep Home Preferred in mind as a flexible and cost-effective choice.
Homebuyer Tax Credit
Looking for long-term financial benefits as a homeowner? The Homebuyer Tax Credit could be your answer. This federal Mortgage Credit Certificate (MCC) program offers you an annual tax credit of up to $2,000 for the lifetime of your original mortgage.
There are a few prerequisites, like taking a free online course and reserving the credit through a New Hampshire Housing Approved Lender. It's a great way to stretch your budget a bit further.
Rehabilitation Mortgage Program
Dreaming of buying a fixer-upper but feeling a little anxious about the cost? The Rehabilitation Mortgage Program can alleviate some of that stress. This program lets you add up to $35,000 to your purchase mortgage for repairs and upgrades — think new kitchen tiles or energy-efficient windows. You can even bundle this with down payment assistance programs. So, while you keep an eye on current mortgage rates in New Hampshire, you can also make your new house truly feel like home.
Frequently Asked Questions
Not everyone's well-versed in how mortgage rates in New Hampshire work. Don't worry; we've got you covered. We answered some key questions you may have about mortgage rates in the Granite State, helping you make an informed choice.
About Christopher Boston
---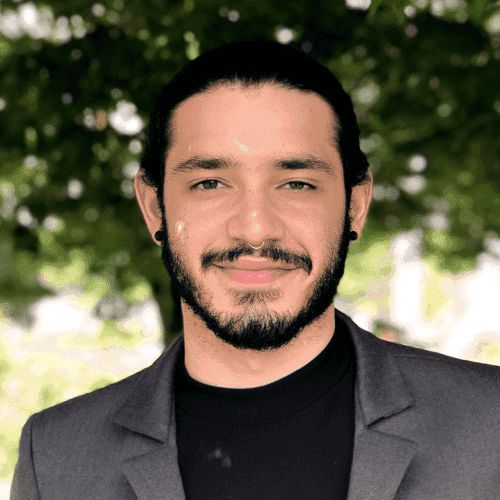 ---