Nevada's homeownership rate is around 5% lower than the national average. A mortgage, a loan that helps you buy a home, makes homeownership more accessible. The mortgage rate, or the interest you pay back on the loan, is a key factor that determines how much you'll ultimately spend. Scoring the best mortgage rates in Nevada can significantly enhance your borrowing experience. So, make sure to shop around for favorable ones before diving in.
Current Mortgage Rates in Nevada
The homeownership rate in Nevada was 60.3% in 2022, a bit lower than the national average of 65.9%. Despite fewer Nevadans owning homes, the prospect of buying one is made easier with a mortgage.
If a home purchase is in your plan, let's talk about current mortgage rates in Nevada. Numbers generally fare well compared to national averages. For example, rates for a 30-year fixed-rate mortgage sit at 6.88% in Nevada, compared to 7.05% nationally. A 15-year fixed rate averages 6.27% in Nevada and 6.29% in the U.S., while a five-year adjustable-rate is 7.24% in Nevada and 7.28% in the U.S.
Remember, rates can fluctuate due to changing economic conditions, Federal Reserve policies and market demand. That's why it's important to keep up with current rates. Another thing to consider is that various types of mortgages are available in Nevada. Each type has its own rates, which may play into your decision-making process when choosing a home loan.
Finding the Best Mortgage Rates in Nevada
Your mortgage rate can significantly influence your financial well-being. A lower one means less money spent over the life of the loan, freeing up cash for other financial goals like retirement or investing. Let's dive into some actionable tips for finding competitive mortgage rates in Nevada.
Being well-informed and strategic can make a tangible difference in your long-term finances. With these tips in your arsenal, you're better positioned to land the best mortgage rates in Nevada that complement your financial plan.
Mortgage Types in Nevada
In terms of value, houses in Nevada average at $418,743 — that's a bit higher than the U.S. average of $348,126. Knowing this can help you leverage the right mortgage to your advantage. Despite the slightly higher home values, mortgages offer a practical route to homeownership in the state.
You have more than enough options in the Silver State. Here are some mortgage types you should consider.
| Mortgage Type | Benefits | Drawbacks |
| --- | --- | --- |
| | Lower interest rates, varied term lengths make them customizable. | Requires a higher credit score; typically needs a down payment. |
| | Allows financing for properties that exceed conforming loan limits. | Often requires a higher down payment and more stringent income verification. |
| | Lower credit score acceptance and smaller down payments. | Higher mortgage insurance premiums and loan limits apply. |
| | No down payment is required, and favorable interest rates. | Available only to veterans, active service members and some spouses. |
| | No down payment in eligible rural areas with cheaper mortgage insurance. | Restricted to certain geographical areas; income limits apply. |
After examining the pros and cons of various mortgage types, it's equally crucial to understand different rate structures. Whichever you choose can influence your monthly payments and long-term financial health. In other words, picking the right mortgage type and rate structure can be like choosing the right tools for a job — you'll be better equipped to meet your homeownership goals in Nevada.
Fixed-rate Mortgages: The interest rate remains the same for the life of the loan. It's ideal for those who prefer predictable payments and plan to stay in the home long-term.

Adjustable-rate Mortgages: The interest rate can change periodically based on changes in a corresponding financial index tied to the loan. It could be beneficial if you plan on selling or refinancing before the rate adjusts.
So, whether you're a first-time homebuyer or looking to move, keep these mortgage options and rate structures in mind. You can make more informed decisions that suit your financial situation and help you navigate mortgage rates in Nevada confidently.
USING A MORTGAGE CALCULATOR
A mortgage calculator is more than just a fancy tool — it's your personal guide in your homeownership journey. By inputting different variables, such as home price and down payment, you can get an accurate idea of what your monthly payments might look like. Want to explore what difference a lower rate could make? Go ahead and adjust the numbers. It can be especially useful in Nevada, where you're aiming to find the best mortgage rates. Give MoneyGeek's mortgage calculator a try to tailor your mortgage choices in Nevada.
How to Get a Mortgage in Nevada
A mortgage isn't just another loan — it's a long-term commitment that has a significant impact on your finances. Understanding mortgage rates in Nevada is vital for your financial future. Here, we break down the steps, offering valuable insights to help you confidently navigate your path to homeownership.
1
Financial Assessment
Start by evaluating your financial health. Obtain your credit report and verify that there are no errors. Calculate your debt-to-income ratio to figure out how much mortgage you can realistically afford.
2
Get Pre-Approved
Contact a lender to initiate the pre-approval process. It involves submitting income documentation and can give you a leg-up when house hunting. Sellers are more likely to take buyers with pre-approvals seriously.
3
Research Lenders
Not all lenders are created equal. Some may offer better mortgage rates in Nevada, while others might offer more flexible repayment options. Shop around and consult online reviews or trusted friends and family members.
4
Select Mortgage Type
Choose between fixed-rate or adjustable-rate mortgages. Fixed-rates offer predictability, while adjustable rates offer lower initial costs. Your choice will depend on your financial goals and risk tolerance.
5
Submit Formal Application
Fill out the loan application form provided by your chosen mortgage lender. You'll need to supply various documents like proof of income, employment history and more. A loan officer will then review your application.
6
Loan Underwriting
During underwriting, the lender scrutinizes your application to verify all the financial information you provided. You may be asked for additional documents during this stage.
7
Closing
The final step involves signing the loan contract. Read all the terms carefully, and don't hesitate to ask questions. Once you sign, you'll pay your closing costs and, if applicable, mortgage points to lower your interest rate.
Securing a mortgage in Nevada is a well-structured journey, not a sprint. Being proactive, informed and prepared at every stage helps ensure you lock in a mortgage that aligns with your financial plans. This way, you're setting yourself up for long-term stability and securing more favorable mortgage rates in Nevada.
Mortgage Programs in Nevada
Owning a home is a rewarding experience, but be mindful of hidden costs like home maintenance or utility upgrades. These can strain your budget if you're not prepared. That's where specialized programs from the Nevada Housing Division come in. These programs can make your mortgage more affordable, leaving you with extra cash for those unforeseen expenses. While you're tracking current mortgage rates in Nevada, remember to explore these cost-saving programs to make your path to homeownership easier.
Home First
Home First is a game-changer for first-time buyers in Nevada. Imagine getting $15,000 to help with your down payment, which is forgivable if you stay in the home for at least three years. You'll also secure a 30-year fixed-rate mortgage, allowing you to lock in today's mortgage rates in Nevada. To qualify, you'll need a 640 credit score, six months of Nevada residency and a homebuyer education course completion. Income restrictions apply, so check with your lender.
Home is Possible for First-Time Homebuyers
Home is Possible (HIP) can offer genuine financial relief. With down payment assistance of up to 4% of your total loan amount, you can cover both the down payment and closing costs. It also becomes forgivable after seven years in the home.
The program features a 30-year fixed interest rate, making your long-term budgeting more predictable. Eligibility includes a minimum 640 credit score and various income and purchase price limits, depending on your county.
Home is Possible for Teachers
If you're a full-time K-12 public school teacher in Nevada, this program has your name written all over it. Home is Possible for Teachers grants you $7,500, which you can use toward both the down payment and closing costs. This amount is forgivable after five years in the home. Enjoy the added bonus of a below-market 30-year fixed interest rate, which can make a notable difference in your current mortgage rates in Nevada. There's no first-time homebuyer requirement, and eligibility is quite broad, including a maximum income limit of up to $135,000 for households with multiple borrowers.
Frequently Asked Questions
Let's dig into some commonly asked questions for a deeper understanding of mortgage rates in Nevada. These not only address your immediate concerns but also offer a more extensive view of the mortgage landscape in the Silver State.
About Christopher Boston
---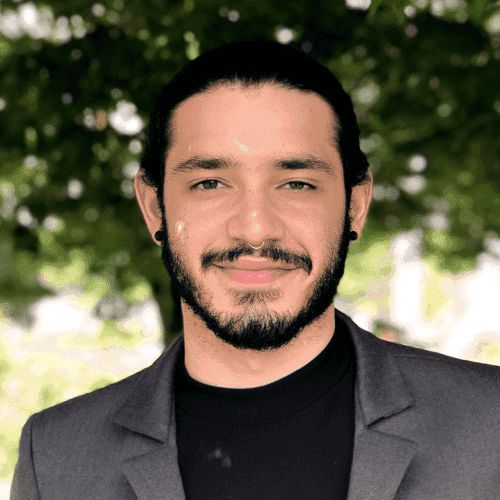 ---