The Cornhusker State has a slightly higher homeownership rate than the national average. A mortgage, which is essentially a loan to help homebuyers buy a home, can be a contributing factor to the high number of homeowners. The rate you lock in for your mortgage matters, impacting your monthly payments and long-term finances. By finding the best mortgage rates in Nebraska, you're setting yourself up for a smoother homebuying journey.
Current Mortgage Rates in Nebraska
The national homeownership rate for 2022 stands at 65.9%, according to FRED Economic Data. In comparison, Nebraska's is slightly higher at 69%. Mortgages may be a factor in boosting local homeownership. It's best to consider current mortgage rates in Nebraska if you're considering applying for one.
Across the U.S., rates for a 30-year fixed-rate mortgage average 7.03%. But in Nebraska, it's slightly lower at 6.82%. For a 15-year fixed-rate, it averages 6.28% nationally and 6.46% in Nebraska. Rates for 5-year ARMs average 7.39% across the U.S., while it's only 7.22% in Nebraska.
Rates can fluctuate due to economic changes or Federal Reserve actions. That's why keeping tabs on current mortgage rates in Nebraska is wise. The state also has several mortgage types available, each with different rates. So, look into all your options, especially as you navigate the rate table ahead.
Finding the Best Mortgage Rates in Nebraska
Securing a mortgage is just the first part of the equation — the mortgage rate you get also plays a significant role. A competitive rate can save you thousands of dollars over the life of your loan.
Here are some less-than-obvious ways to secure a better mortgage rate to aid you in this quest.
Local first-time buyer programs: Often, local initiatives for first-time homebuyers offer more attractive rates. These programs may be a little under-the-radar, so a little legwork can pay off. For example, if you qualify for a first-time buyer program in Omaha, you might snag a rate that's 0.5% lower than the going market rate, saving you a significant sum over the life of your loan.

Maintain a relationship with a current lender: If you already have an existing relationship with a lender, perhaps through a car loan or a personal loan, they might be more willing to offer you a better mortgage rate. Banks often provide more competitive figures to existing customers as a retention strategy. By sticking with your current bank, you could lower your mortgage rate by 0.2% to 0.3%.

Prove ample financial reserves: Lenders love stability. If you can show that you have substantial financial reserves, you can negotiate a lower rate better. Demonstrating three to six months' worth of mortgage payments in savings could translate to a rate drop of about 0.25%.

Acquire a mortgage broker: A reputable mortgage broker has access to a variety of lenders and could negotiate a better rate on your behalf. Their extensive network and knowledge of the industry can help you secure a rate that might not be readily available otherwise. For example, they might find a lender offering a promotional rate of 6.5% instead of the Nebraska average of 6.82% for a 30-year fixed mortgage.

Seasonal fluctuations: Timing can influence your mortgage rate. Lenders are often more willing to negotiate rates during slower months like November and December. They're motivated to close deals before year's end, so they may offer you a rate 0.1% to 0.2% lower than you'd get during the busy season.
Knowledge is your biggest asset in finding the best mortgage rate. These tips may be unconventional but can help you move toward a more financially secure future. It's always best to keep an eye on current mortgage rates in Nebraska, as it can help you maximize mortgage offers.
Mortgage Types in Nebraska
Nationally, the average home value is around $348,126. In Nebraska, it's a bit more budget-friendly at approximately $253,310. Knowing these figures is crucial because it helps you gauge how much you should borrow. Despite Nebraska's more affordable housing options, a mortgage can make homeownership even more accessible, allowing you to build equity over time.
While navigating mortgage interest rates in Nebraska, remember you have various mortgage types at your disposal. Each comes with its own pros and cons, so choose wisely to make your Nebraska homeownership dream a reality.
HOW A MORTGAGE CALCULATOR BENEFITS YOUR HOME SEARCH
A mortgage calculator can be invaluable for finding a home in Nebraska. With a few clicks, you can get a snapshot of what your monthly payments might look like. It can help you align your expectations, ensuring you aim for homes within your budget.
Don't hesitate to explore different scenarios with the loan amount, down payment and interest rate to see how each variable impacts your payment. MoneyGeek's mortgage calculator can help you find the best mortgage rates in Nebraska tailored to your needs. Give it a try to make your search more informed and manageable.
How to Get a Mortgage in Nebraska
Securing a mortgage doesn't have to be overwhelming. Understanding the process in the Cornhusker State can help you make more confident financial decisions. Here's your roadmap for getting a mortgage in Nebraska.
1
Research and Budget
Before even looking at homes, assess your financial standing. Know your credit score, evaluate your income and understand how much you can afford to put down. This step sets the stage, helping you target mortgage options that suit you best.
2
Get Pre-Approved
Once you have the budget, reach out to multiple lenders for pre-approval. It doesn't just give you an estimate of how much you can borrow — it tells sellers that you're a serious buyer. While pre-approval isn't a guarantee, it gives you a solid foundation for your home search.
3
Find Your Home and Make an Offer
After pre-approval, you can actively start your house hunt. Once you find one that meets your needs, make an offer. If the seller accepts, you're on your way to securing your mortgage.
4
Home Appraisal and Inspection
An appraisal confirms the home's value for the lender, while an inspection reveals any hidden issues with the property. Both are crucial steps that inform the final mortgage conditions. If the appraisal comes in too low or the inspection reveals significant problems, you may need to renegotiate with the seller or even walk away.
5
Review and Confirm Loan Details
Your lender will provide you with a Loan Estimate detailing the terms and costs of your mortgage. Read it thoroughly and clarify any queries you may have. Once you're comfortable, your loan moves to the underwriting stage for final approval.
6
Closing
You'll meet with various parties to sign the legal documents that transfer ownership and solidify your mortgage terms. You'll officially be a homeowner once everything is signed and the closing costs are paid.
Understanding each step in the process simplifies a seemingly intimidating journey. By staying informed and prepared, you're well on your way to making a sound financial commitment. It's all about knowing what lies ahead and how best to navigate it. Keeping an eye on current mortgage rates in Nebraska throughout the process also aids in making informed decisions.
Mortgage Programs in Nebraska
Owning a home comes with additional costs beyond mortgage payments. Thankfully, there are programs to make this journey more manageable. The Nebraska Investment Finance Authority offers various options to help you make homeownership more affordable. Whether you're a first-time buyer or looking to refinance, these programs can significantly affect your overall mortgage costs.
Homeownership in Nebraska isn't just about securing a mortgage — it's about making smart choices that benefit your financial situation. By tapping into state-sponsored programs, you can save thousands pf dollars over your loan's life.
First Home Program
If you're a first-time homebuyer or haven't owned a home in three years, the First Home Program could be your ticket to better mortgage rates in Nebraska. It's a great option if you don't need help with your down payment and closing costs.
It also has a bonus feature: If you're buying in a target area like Adams or Lancaster County, you qualify for the First Home Targeted Program. It comes with higher limits for income and purchase price and no first-time homebuyer requirement. Use NIFA's Geocoding/Mapping System to check if your dream home qualifies.
Homebuyer Assistance Program
If down payment and closing costs are challenging, the Homebuyer Assistance Program can bridge that gap with a minimum investment of just $1,000. This unique package includes a first and a second mortgage loan. Although the first mortgage has a higher interest rate to cover down payment and closing aid, the second mortgage maxes out at 5% of the home's value and comes with a low 1% interest rate. Note that you'll need to meet NIFA's first-time homebuyer criteria to qualify. Overall, this program can help you lock in competitive mortgage rates in Nebraska.
Military Home Program
As its name implies, the Military Home Program offers a tailored path to homeownership for active military members or qualified veterans. Eligibility varies: The former must be first-time homebuyers, while the latter and their spouses have a bit more flexibility.
If you don't qualify for a VA loan, you can opt for an FHA or USDA Rural Development loan instead. This program respects your service by offering more options, ultimately helping you secure current mortgage rates in Nebraska that suit your situation. Keep your DD214 Form handy for eligibility checks, and start your journey toward a home that honors your service.
Welcome Home — Homebuyer Programs
Whether you're a first-time or repeat homebuyer, the Welcome Home program is designed to make your journey to homeownership a smooth one. With income limits set at $160,000 and purchase price caps at $470,000 for single units, it offers a broad range of options. If you're a first-time buyer, you'll need to complete a homebuyer education program before closing your loan.
The program also helps with down payment and closing cost assistance. Start your application process today, and move into your dream home sooner than you think.
Frequently Asked Questions
Understanding more about mortgage rates in Nebraska makes your homebuying experience less complicated. We answered some questions that can offer a more tailored look into what to expect when you're on the path to homeownership in Cornhusker State.
About Christopher Boston
---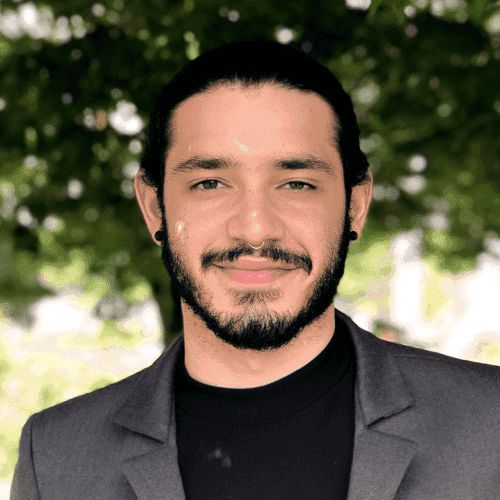 ---