Michigan's homeownership rate is around 8% higher than the national average. It means the Great Lakes State's people own homes more than the average American. Mortgage, a loan specifically for buying a house, can help prospective homeowners acquire the home of their dreams. One key factor when choosing a home loan is the rate lenders offer. Finding the best current mortgage rates in Michigan can put you in a more financially comfortable homebuying experience.
Current Mortgage Rates in Michigan
FRED Economic Data shows that Michigan's homeownership rate in 2022 is 74%, well above the national average of 65.9%. Mortgages may be a reason for making homeownership more achievable in the Great Lakes State.
Knowing the current mortgage rates is best if you're considering a mortgage. In Michigan, a 30-year fixed-rate mortgage comes in at 6.91%, just below the U.S. average of 6.99%. For a 15-year fixed-rate mortgage, the rate is 6.39%, slightly higher than the national average of 6.32%. And a 5-year adjustable-rate mortgage? That's 7.45% in Michigan, compared to 7.23% nationally.
Mortgage rates fluctuate due to various factors like economic conditions and lending policies, so it pays to stay updated. Another element to keep an eye on is the different types of mortgages available, as they come with varying rates. Our rate table below provides these crucial details, helping you make an informed decision.
Finding the Best Mortgage Rates in Michigan
Understanding mortgage rates is a key part of maintaining your financial well-being because lower ones can translate to thousands of dollars saved over the life of your loan. Here are some lesser-known but effective strategies to secure more competitive mortgage rates in Michigan:
Consider seasonal timing: Mortgage rates can vary depending on the time of year. Rates often decline during the housing market's off-season, typically in late fall and winter. Staying abreast of these trends allows you to lock in a mortgage when rates are most favorable.

Negotiate with multiple lenders: Don't settle for the first-rate quote you get. Collect offers from different lenders and use them as leverage. You can often negotiate a lower rate by presenting offers from competitors.

Go local: Local financial institutions may offer special mortgage rate promotions or community incentives that bigger banks don't provide. Scheduling a few meetings with local banks could lead you to a more favorable rate.

Avoid opening new credit lines: Every time you apply for a new credit line, a hard inquiry goes into your credit report, which could potentially lower your credit score. A lower score can adversely affect the mortgage rates lenders offer. By avoiding new credit lines during the mortgage application process, you maintain your credit standing and improve your chances for a lower rate.

Maintain a relationship with an existing lender: If you already have an account or another type of loan with a lender, you might be eligible for a "relationship discount." Loyal customers are often rewarded with slightly lower mortgage rates, so it pays to ask.
Knowing what to do can make all the difference when it comes to finding the best mortgage rates. Use these tips to your advantage and you're more likely to secure a rate that benefits you in the long run. Remember, the goal isn't just to find a loan — it's to find one with current mortgage rates in Michigan that work for you.
Mortgage Types in Michigan
When it comes to buying a home in Michigan, the current average home value is around $237,028. That's considerably less than the U.S. average of $348,126, which partially explains the high homeownership rates in the state. Affordable housing is a perk, but even then, a mortgage can significantly ease the journey to homeownership. Here's what's available in the Great Lakes State.
| Mortgage Options | What You Can Expect | Which Borrowers Benefit Most |
| --- | --- | --- |
| | Requires a minimum of 3% to 20% down payment. Offers flexibility in loan terms. | Those with a stable income and good credit |
| | Designed for loan amounts exceeding $548,250. Strict qualification criteria. | High-income earners with excellent credit |
| | Allows as little as 3.5% down. More lenient on credit scores. | First-time homebuyers and those with lower credit scores |
| | Zero down payment. No private mortgage insurance (PMI) needed. | Veterans, active-duty service members and some spouses |
| | Interest rate remains the same throughout the loan term. Provides payment stability. | Those who prefer consistent monthly payments |
| | Initial lower rates but can change based on market conditions. | Those who plan to sell or refinance before rate adjustments |
Armed with this knowledge, you can make smarter choices and find the best mortgage rates in Michigan tailored to your needs. Always consider your long-term financial plans and consult with mortgage professionals to solidify your decision.
NAVIGATE YOU MICHIGAN MORTGAGE JOURNEY WITH AN ONLINE CALCULATOR
A mortgage calculator can make navigating through mortgage options easier. For a personalized look at what your payments might be, feel free to use MoneyGeek's mortgage calculator. It lets you plug in loan amounts, down payments and mortgage interest rates in Michigan. You get to see real numbers, offering you a more concrete idea of what your financial commitment might look like. Playing around with these variables allows you to zero in on a mortgage plan that fits you best in the Great Lakes State.
How to Get a Mortgage in Michigan
Understanding the mortgage process can make your homebuying journey in Michigan much smoother. This step-by-step guide focuses on securing a mortgage, ensuring you're well-equipped from start to finish. Here's what each stage entails and some tips on how to move through them efficiently.
1
Financial Check-up
Start by assessing your financial health. This involves checking your credit score and scrutinizing your income, debts and expenses. Knowing these details helps you set a realistic budget for the home you can afford.
2
Pre-Approval
Once you're confident about your finances, approach a lender for a pre-approval. It provides an estimate of how much you're qualified to borrow. Having a pre-approval can make you a more attractive buyer to sellers.
3
Loan Types, Rates and Lenders
Different loan options are available, such as conventional, jumbo, and FHA loans. Additionally, rates can be fixed or adjustable. Research what different mortgage lenders offer and match it to your financial situation.
4
Loan Application
After narrowing down your loan options, it's time to fill out a loan application. You'll need to provide financial documents like pay stubs, tax returns and bank statements. These help the lender assess your ability to repay the loan.
5
Home Inspection and Appraisal
After your loan application, you'll generally need a home inspection and an appraisal. The former checks the property's condition, while the latter confirms its market value. These are critical for the lender's final approval.
6
Final Loan Approval
Assuming everything checks out — from your application to the home inspection and appraisal — the lender will grant final approval for your loan. It clears the path for the actual home purchase.
7
Closing
You'll meet with your lender and possibly a closing agent to review and sign a stack of legal documents. You'll also be responsible for closing costs, which may include lender fees, title fees, and settlement charges. Once all paperwork is verified, signed and keys handed over, you're officially a Michigan homeowner.
Securing a mortgage involves multiple steps, each contributing to a successful homebuying experience. Being familiar with them and the current mortgage rates in the state allows you to set yourself up for a smoother, more informed journey to homeownership.
Mortgage Programs in Michigan
Homeownership comes with its fair share of costs — property taxes and maintenance, to name a few. However, the Michigan State Housing Development Authority offers several programs to make the financial burden easier to manage. Whether you're a first-time homebuyer or someone looking to refinance, these offer various benefits, from down payment assistance to tax credits. By taking advantage of these programs, you can secure a mortgage rate in Michigan that aligns well with your financial goals.
MI Home Loan
Designed for first-time homebuyers all over Michigan and repeat buyers in specific areas, the MI Home Loan program makes homeownership more attainable. It comes with income limits tailored to your family size and the area you're looking to buy in. Plus, the sales price for your dream home should be no more than $224,500.
The most attention-grabbing feature of this program, though, is the down payment assistance — it's up to $10,000. Just take a Housing Education class, and you're eligible. With a minimum credit score of 640, you're well on your way to securing one of the best mortgage rates in the state.
Mortgage Credit Certificate (MCC) Federal Tax Credit
The Mortgage Credit Certificate (MCC) Federal Tax Credit is designed for first-time homebuyers across Michigan and repeat buyers in specific locales giving them a federal tax credit — 20% of your annual mortgage interest, to be exact. Remember, it isn't just a one-time perk. You can claim this credit every year for the entire mortgage duration, up to 30 years.
Like the MI Home Loan program, the MCC comes with income and sales price limits that vary depending on your family size and where you want to live. Keeping an eye on mortgage interest rates in Michigan? The MCC program can make it even more favorable for you.
Frequently Asked Questions
We collected questions borrowers typically ask to shed light on various aspects of Michigan's mortgage rates. This way, you'll better understand how to navigate the mortgage landscape, helping you make well-informed decisions.
About Christopher Boston
---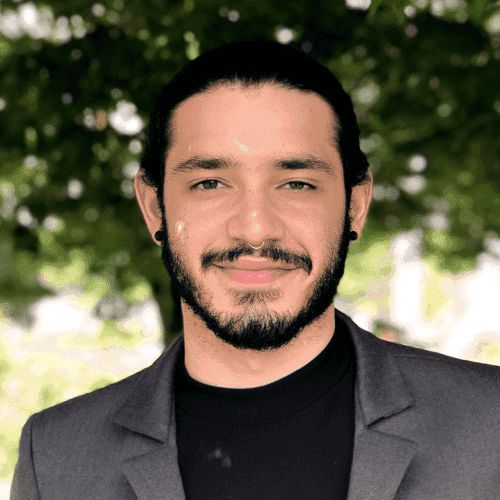 ---