Did you know the homeownership rate in Massachusetts is a bit lower than the U.S. average? But don't let that stop you if you're eyeing a home in the Bay State — that's what mortgages are for. The key to a smooth homeownership journey lies in several factors, one of which is your home loan's interest rate. Snagging the best mortgage rates in Massachusetts means you're setting yourself up for a better, more manageable mortgage experience down the line. Remember, lower figures translate to lower monthly payments and less interest over the life of the loan.
Current Massachusetts Mortgage Rates
While the national homeownership rate stood at 65.9% in 2022, the FRED Economic Data indicates that Massachusetts lagged slightly behind at 61.2%. Though fewer people own homes in the Bay State, a mortgage can be a smart choice if you plan to purchase one.
As we mentioned, it's helpful to know the current mortgage rates in Massachusetts. For example, the average 30-year fixed-rate mortgage is 6.73%, slightly less than the U.S. average of 6.99%. The 15-year fixed and 5-year adjustable rates are also a tad better at 6.24% and 7.22%, respectively.
Seeking the lowest mortgage rates in Massachusetts can lead to substantial savings over the life of your loan. Remember, mortgage rates fluctuate based on economic conditions, inflation and lender policies. So it pays to keep an eye on them. The Bay State also offers a range of mortgage types, each with its own rate structure. Exploring your options can lead you to sounder financial choices.
Finding the Best Mortgage Rates in Massachusetts
If you've ever wondered why mortgage rates matter so much, consider this: a lower rate could save you thousands over the life of your loan. That said, your interest rate is not set in stone, and a little effort can go a long way in securing the best mortgage rates in Massachusetts. Here's how to arm yourself with the best information and strategies.
Finding the best mortgage rates in Massachusetts doesn't have to feel like a treasure hunt. Understanding the levers you can pull and where to focus your efforts can bring those numbers down in your favor. Getting a competitive rate is more than just a financial win; it's peace of mind for years to come.
Mortgage Types in Massachusetts
Massachusetts homes come with a higher price tag — the average value stands at $590,457 compared to the national average of $348,126. This difference could be one reason for the state's lower homeownership rate. Finding the best mortgage for you can be a game-changer if you want to invest in a Massachusetts home. Now, let's look at your options.
| Mortgage Options | What It Is | Who Can Benefit Most From It |
| --- | --- | --- |
| | Requires at least a 3% down payment and good credit; offers competitive rates. | Buyers with strong credit and some savings. |
| | Allows for down payments as low as 3.5% and more lenient credit score requirements. | First-time buyers or people with moderate incomes. |
| | Exclusive to veterans and active-duty military; no down payment or mortgage insurance required. | Veterans, active-duty military and some spouses. |
| | Exceeds conforming loan limits; typically requires a larger down payment and higher credit score. | Buyers with substantial income who are seeking luxury homes. |
| | Locks in the interest rate for the entire loan term, offering payment stability. | Buyers who plan on long-term homeownership and prefer predictable payments. |
| | Initial lower rates that adjust over time, often after the first 5 years. | Buyers who expect to move or refinance before rates adjust. |
Knowing your options helps you hunt for the best mortgage rates in Massachusetts today. Whether you're a first-time buyer or an investor, there's a mortgage type that aligns with your financial goals.
HOW A MORTGAGE CALCULATOR SETS YOU UP FOR SUCCESS
Deciphering mortgage rates and monthly payments doesn't have to be a guessing game. MoneyGeek's mortgage calculator can help you make sense of it all. Just plug in the loan amount, interest rate and loan term to see your estimated monthly payment. By tweaking these numbers, you'll get a clearer picture of what to expect and how different mortgage rates in Massachusetts will affect your budget. This makes it simpler to pinpoint the right mortgage for you in the Bay State.
How to Get a Mortgage in Massachusetts
Taking the plunge into homeownership starts with securing the right mortgage. The better you understand this process, the easier it will be to find a mortgage that fits your financial situation and lifestyle. So, let's unravel the steps to secure a mortgage that aligns with your goals and the current mortgage rates in Massachusetts.
1
Research and Compare Lenders
Your first objective is to make an informed choice about your mortgage lender. Look beyond flashy advertising — dig into customer reviews and financial health ratings. Websites specializing in financial comparisons can be your allies here.
2
Secure Pre-Approval
A pre-approval letter from a lender gives you a realistic budget range and proves your credibility to sellers. It involves a preliminary credit check and a review of your income and debts.
3
Gather Documentation
You'll need to show your financial stability through tax returns, W-2 forms, pay stubs and credit reports. A robust financial profile often leads to better loan terms. Also, having these documents ready will help speed up the application process.
4
Submit Your Application
Your chosen lender will provide you with an application form. Fill it out with utmost accuracy. Any errors or incomplete details could derail your application or cause delays.
5
Arrange a Home Appraisal
The lender will then order a home appraisal to validate the property's worth against your loan amount. It protects you and the lender from entering into an overvalued property deal.
6
Review Loan Estimates
You'll receive loan estimates post-application. These will detail the terms, your offered rate and other costs. Examine it thoroughly — you may even consider involving a financial advisor to decode any complex terminology.
7
Closing
It all comes down to this. On the day of closing, read through every page before you sign. This will be your last chance to clarify any doubts. After signing, you'll make your initial payment and get your house keys.
Securing a mortgage is a monumental financial decision requiring careful planning and execution. A clear understanding of these steps and keeping an eye on current mortgage rates in Massachusetts will equip you for a smoother mortgage experience.
Mortgage Programs in Massachusetts
Becoming a homeowner isn't just about covering the mortgage payments — you'll also encounter other costs like property taxes and insurance. Luckily, organizations like MassHousing and the Massachusetts Housing Partnership offer programs to make this big step more affordable. Whether you're a first-time buyer or looking to refinance, these programs can help you secure lower mortgage rates in Massachusetts and provide financial assistance for down payments and closing costs.
This program aims to ease the initial financial burden of homebuying by providing extra funds. You could be eligible for 10% of the home's purchase price, capped at either $50,000 or $30,000, depending on where you decide to settle down in Massachusetts.
Here's where it gets really interesting: the program offers two distinct types of Down Payment Assistance.
Type 1 DPA: Imagine an interest-free loan you don't have to pay back until you sell your house, refinance it or clear your first mortgage. That means no monthly payments, and the loan amount becomes due only when these events occur.

Type 2 DPA: Now, if you prefer a structured payment plan, Type 2 is a 15-year amortizing second mortgage. It comes with a fixed 2% interest rate. You make monthly payments on this second mortgage in addition to your first one, which can help you budget and manage your finances over time.
Choosing between Type 1 and Type 2 DPA is a matter of assessing your financial priorities and payment preferences. And remember, pairing this assistance with the best mortgage rates in Massachusetts today can set you up for long-term financial stability.
MI Plus is more than just another mortgage insurance program — it's a financial safety net when you need it most. If you lose your job, MI Plus will cover up to $2,000 of your monthly principal and interest payments for up to six months. Unlike traditional Private Mortgage Insurance, which only protects the lender, MI Plus focuses on you, the borrower.
Here's how it stands out:
No Additional Cost: The benefits are rolled into all loans insured by MassHousing at no extra charge.

Unique Job-Loss Protection: This program is pioneering in the mortgage industry, offering job-loss protections that keep you in your home during unexpected unemployment.

Peace of Mind: Knowing that a job loss won't immediately lead to losing your home can be invaluable, allowing you the time to find the right new job without extreme financial pressure.
Pairing this program with the best mortgage rates in Massachusetts ensures you're not just buying a home but investing in your financial security.
This program takes the financial pressure off your shoulders in several ways. For starters, it lets you secure your dream home with a down payment as low as 3%, giving you room to breathe. Even better, you'll enjoy the stability of a fixed interest rate, so you can plan your finances without worrying about fluctuating mortgage payments.
Now, if you've heard about Private Mortgage Insurance or PMI, you'll be pleased to know that the ONE Mortgage Program eliminates this cost. It could save you hundreds of dollars annually, allowing you to focus on other financial priorities. If you're eligible, there's also financial assistance available to ease your initial costs further.
Unlike other programs that might feel like a financial drain, ONE Mortgage is structured to ensure your mortgage is sustainable over the long haul. Considering the current mortgage rates in Massachusetts, pairing them with the advantages of ONE Mortgage can provide you with the financial stability you seek.
Frequently Asked Questions About Massachusetts Mortgage Rates
We collected some questions borrowers typically have about current mortgage rates in Massachusetts. These may shed light on your concerns and provide additional information, allowing you to make wiser financial choices.
About Christopher Boston
---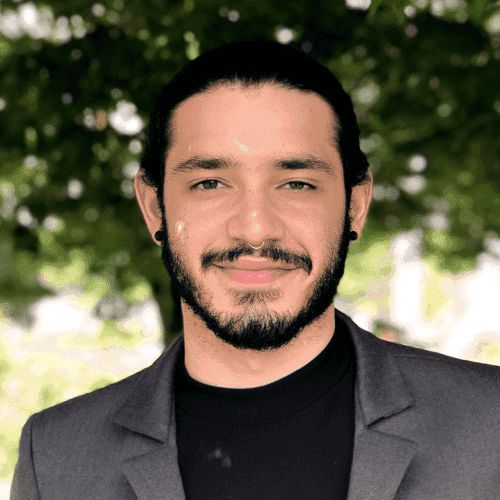 ---