Maryland has a homeownership rate nearly 6% higher than the national average. That's pretty impressive, and it makes you wonder: how do so many Marylanders achieve this milestone? One word: mortgages.
A mortgage is simply a loan that helps you buy a home. The mortgage rate you choose is a crucial factor that impacts how much you'll pay over time. By exploring current mortgage rates in Maryland, you're setting yourself up for a more comfortable and cost-effective mortgage experience.
Current Mortgage Rates in Maryland
In Maryland, 71.8% of residents own their homes, a number that surpasses the national average of 65.9%. Mortgages may have a significant role in boosting it. Now, why should you care about mortgage interest rates in Maryland? The figure you lock in can make a difference in what you ultimately pay for your home.
Maryland's current average 30-year fixed-rate mortgage is 6.75%, compared to 6.89% across the U.S. For a 15-year fixed-rate, it's 6.34% in Maryland and 6.32% nationally. If you're considering a 5-year adjustable-rate mortgage, expect around 7.14% in Maryland and 7.22% in the U.S.
These rates can change due to factors like the economy and Federal Reserve policies. Staying updated helps you select a mortgage that aligns well with your financial goals. Remember, Maryland also offers a variety of mortgage types, each with distinct rates, which you should also explore before moving forward.
Finding the Best Mortgage Rates in Maryland
Mortgage rates influence your monthly payments and, ultimately, how much you pay for your home over time. Knowing how to find competitive rates in Maryland can help you save thousands of dollars in the long run. Let's explore some tips you won't find in ordinary guides.
Consider a Shorter Loan Term: Standard mortgage terms, like a 30-year term, can be appealing due to lower monthly payments. However, a shorter loan term, such as 15 or 20 years, can offer significantly lower interest rates. While your monthly payments may increase, the amount you'll save in interest over the life of the loan can be substantial.

Opt for Mortgage Points: Mortgage points are upfront payments you make to lower your interest rate. One point generally equals 1% of the loan amount. If you plan to stay in the home for a long time, this can be a financially wise choice. Do your calculations to determine whether the upfront cost will pay off in long-term savings.

Collaborate with a Co-Borrower: Adding a co-borrower with a strong financial profile can make you more appealing to lenders, potentially securing a better rate. The lender will consider both parties' income, debt and credit history, so choose a co-borrower wisely to improve your loan terms.

Consult a Mortgage Broker: Unlike lenders, mortgage brokers shop around for you, seeking out the best rates from various institutions. They can help you find the right fit, especially if your financial situation is complicated.

Boost Your Down Payment: A larger down payment can make you a more attractive borrower, often resulting in a lower mortgage rate. If you can manage it, aim for a down payment of 20% or more to not only get a better rate but also avoid private mortgage insurance (PMI), which can add to your monthly costs.
In conclusion, aiming for the best current mortgage rates in Maryland can be your golden ticket to a financially healthier life. These tips give you the edge in a very competitive landscape.
Mortgage Options in Maryland
When you look at home values, Maryland again stands out. The average home here is worth $404,703, higher than the national average of $348,126. This difference emphasizes how a mortgage can be a valuable tool for homebuyers, helping you secure a home that might otherwise be out of reach financially. So, what are your mortgage options in Maryland?
Knowing your options and securing the best mortgage rates in Maryland can significantly impact your financial future. By tailoring your mortgage choice to your financial profile, you can make a more informed decision that benefits you in the long run.
GET MORTGAGE-SMART: THE CALCULATOR YOU DIDN'T KNOW YOU NEEDED
A mortgage calculator can be your best friend when you're trying to determine what mortgage rates in Maryland can work for you. You'll get a personalized estimate of your monthly payments by inputting details like the loan amount, down payment, and interest rate.
MoneyGeek's mortgage calculator gives you the freedom to experiment with different scenarios. Say you're considering a 15-year loan instead of 30-year, or maybe you're thinking of a larger down payment. Plug in the numbers; you'll instantly see how these changes could affect your monthly payments and overall loan cost.
How to Get a Mortgage in Maryland
Unlocking the door to homeownership starts with understanding how to get a mortgage in Maryland. This know-how is more than a checklist — it's your road map to financial well-being.
1
Check Your Credit
Your credit score is like your financial ID card — it tells lenders how reliable you are. To boost your credit score, consider paying down existing debts or correcting errors on your credit report. A higher score can lead to better mortgage rates in Maryland.
2
Get Pre-Approved
This step arms you with a price range for house hunting. A pre-approval letter from a lender shows sellers that you're a serious buyer, giving you an edge in competitive markets.
3
Choose the Right Type of Loan
Mortgages come in many flavors — conventional, VA, FHA and more. Each has its own pros and cons, like varying down payments and eligibility criteria. Study these options to identify which aligns best with your financial situation.
4
Shop for a Lender
Each lender offers different terms, interest rates, and fees. Take your time to compare multiple offers. Online platforms and local real estate agents can provide lender recommendations.
5
Submit Your Application
Once you've chosen a mortgage lender, it's time to submit a formal application. This will include proof of income, employment verification and credit history. Accuracy is crucial here — an error can delay or even derail your loan approval.
6
Close the Deal
After your loan is approved, you'll go through the closing process, which includes finalizing your loan documents and paying any upfront fees like closing costs. The house keys are yours, and you'll begin your mortgage payments.
Understanding how to secure a mortgage in Maryland empowers you in your financial journey. It's not just about getting from point A to B; it's about making the most informed decisions every step of the way.
Mortgage Programs in Maryland
Owning a home isn't just about covering your mortgage payments. You also have utility bills and maintenance costs to consider. Thankfully, the Department of Housing and Community Development's Maryland Mortgage Program offers programs to make homeownership more manageable. These programs can offer down payment assistance or even help you qualify for better mortgage rates in Maryland. By tapping into these resources, you can navigate the costs of homeownership more comfortably.
This program offers Maryland's lowest 30-year fixed mortgage rates, making your long-term financial planning more predictable. One of the standout features is its flexibility in helping with your initial costs. For instance, if you opt for the 1st Time Advantage 6000, you can access a $6,000 zero-interest loan specifically designated for your down payment and closing costs.
What sets this apart is the deferred payment feature. You're only required to start paying back this zero-interest loan once you pay off your first mortgage. It could be a game-changer, easing the upfront financial burden that often hinders first-time buyers.
It also offers options that provide 3–5% of your first mortgage amount as an additional loan. These also come with zero interest, and the range allows you to select an option that aligns with your financial standing and goals.
The Maryland Mortgage Program Flex is a one-size-fits-all solution for first-time and repeat homebuyers. But what makes it unique is the variety of options it offers:
Flex Direct: This option comes with competitive interest rates, making it a good match if you're looking for straightforward, cost-effective mortgage terms. However, it doesn't come with down payment assistance.

Flex 5000: Need a leg up with your down payment? Flex 5000 offers $5,000 in down payment assistance, easing the initial financial burden of buying a home.

Flex 3% Loan: If a larger down payment assistance amount is what you need, the Flex 3% Loan provides 3% of the home's purchase price. It opens the door to a broader range of housing options by giving you more buying power.
Choose the version that best aligns with your financial goals. By offering multiple options, the Maryland Mortgage Program Flex allows you to tailor your homebuying experience to suit your needs.
If you're considering the 1st Time Advantage 6000 or Flex 6000 loans, the Partner Match Program is your way to amplify your benefits. It links you with organizations ready to invest in your dream of owning a home. They may offer you financial help like grants and loans, which you can use for down payments and closing costs. The cherry on top? The state matches any financial assistance you receive from these partners, up to $2,500! This bonus is a no-interest, deferred loan, meaning you can wait to pay it back until your first mortgage is fully squared away.
Certified partners range from employers focused on a sustainable workforce to local governments keen on building robust communities. By starting your research early, you can unlock these benefits and find the lowest mortgage rates in Maryland.
Specialty Loans
Looking to buy a home in Maryland? Specialty Loans could be your golden ticket. These tailored programs cater to various needs, making it easier for you to own a home. Here's a snapshot:
By exploring these options, you can navigate mortgage rates in Maryland today more effectively. Talk to an approved lender to see which program suits you best.
Frequently Asked Questions About Maryland Mortgage Rates
If you're shopping for a home loan, having questions is natural. We've designed our FAQ section to help you better understand mortgage rates in Maryland so you can make informed decisions.
About Christopher Boston
---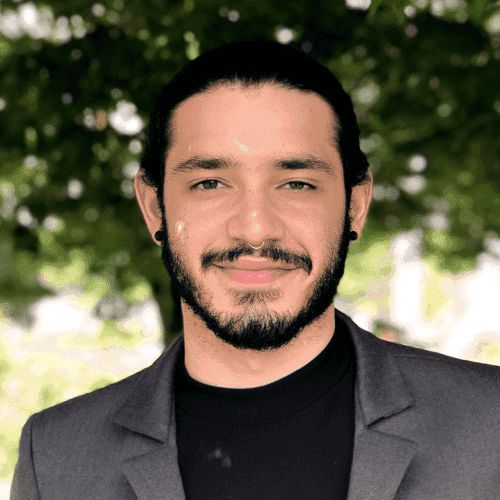 ---