Louisiana boasts a higher homeownership rate than the United States as a whole. So, what's the magic behind this? One possibility is mortgages. These long-term loans make it possible for you to own a home in the Pelican State by paying for it over time. The interest rate is one key factor to consider when looking for a mortgage.
Scoring the best mortgage rates in Louisiana can elevate your home-buying journey, making the financial aspect smoother and more manageable. Lower figures mean less money spent over the life of your loan. It's that simple.
Current Mortgage Rates in Louisiana
In 2022, the national homeownership rate stood at 65.9%, according to FRED Economic Data. Louisiana steps it up a notch with a rate of 69.6%. This uptick suggests that mortgages might be helping more people in the Pelican State become homeowners.
Now, what do mortgage rates in Louisiana look like? If you're considering a 30-year fixed-rate mortgage, Louisiana offers a rate of 6.89% compared to the national average of 7.03%. For a 15-year fixed-rate, it's 6.43% in Louisiana, slightly above the U.S. average of 6.25%. For a 5-year adjustable-rate mortgage, expect 7.44% in Louisiana versus 7.14% nationally.
Factors like economic conditions and Federal Reserve decisions influence mortgage rates, so staying current is a smart move. Louisiana also provides a range of mortgage types, each with its own set of rates, giving you the flexibility to find what suits you best.
Finding the Best Mortgage Rates in Louisiana
Getting a mortgage is one step. Securing a competitive rate is another. Lower mortgage rates can mean saving thousands of dollars over the loan's lifespan. Let's dive into the strategies that can help you lock in the best mortgage rates in Louisiana.
Negotiate Rate Locks: Locking in an interest rate for a certain period, usually 30 to 60 days, can save you from paying more in the long term if you notice rates are trending upward.

Reducing Existing Debt: Strategies like the debt snowball and debt avalanche methods can help you lower your debt-to-income ratio, making you a more attractive borrower with the potential for a lower interest rate.

Pay Points Upfront: By paying some interest upfront through mortgage points, you can reduce your rate. For example, one point typically costs 1% of the loan amount and could lower your rate by about 0.25%.

Monitor Market Trends: Keep an eye on economic indicators and central bank decisions. These can give you insights into where rates might be heading, allowing you to time your mortgage application for maximum advantage.

Opt for Shorter Loan Terms: A 15-year loan often comes with lower interest rates than a 30-year loan. For instance, current mortgage rates in Louisiana show a 15-year fixed rate of 6.43% compared to the 30-year fixed rate of 6.89%.
These tailored tips bring you closer to securing more favorable current mortgage rates in Louisiana. In a market where every fraction of a percent counts, being proactive can make all the difference.
Mortgage Types in Louisiana
The average home value in Louisiana stands at about $200,028, much lower than the U.S. average of $348,126. This affordability could be another contributing factor to Louisiana's impressive homeownership rates. But even with more accessible home prices, mortgages remain an essential tool for turning the dream of homeownership into reality.
| Mortgage Options | Benefits | Drawbacks |
| --- | --- | --- |
| | Lower interest rates due to reduced lender risk; fewer fees mean more upfront savings. | Requires good credit and a larger down payment, potentially locking out first-time homebuyers. |
| Jumbo Loans: These are loans exceeding the conforming loan limits set by Fannie Mae and Freddie Mac. | Allows you to finance a high-value property without multiple loans. | Stricter qualification criteria and potentially higher interest rates make these loans less accessible. |
| VA Loans: These are loans backed by the Department of Veterans Affairs. | No down payment and no private mortgage insurance offer huge upfront savings. | Available only to eligible veterans or active-duty military, limiting its accessibility. |
| FHA Loans: The Federal Housing Administration backs these loans. | More lenient credit requirements make it accessible; smaller down payments help entry-level buyers. | Mortgage insurance adds to the cost, increasing long-term expenditure. |
| USDA Loans: These are loans backed by the United States Department of Agriculture. | Requires no down payment and generally offers lower mortgage rates in Louisiana. | Restricted to specific rural areas and subject to income limits. |
After exploring the specifics of each mortgage type, it's important to examine loan structures. It dictates how your repayment evolves over time, impacting your financial planning.
Fixed-Rate Mortgages: Your interest rate remains the same for the entire loan term. It's predictable, making budgeting easier, and is ideal if you plan to stay in the home long-term.

Adjustable-Rate Mortgages: Your rate starts lower but can change based on market conditions. This option suits you if you plan on selling before the rate hike or expect a higher income down the line.
Owning a home in Louisiana is more attainable due to lower home values and mortgage options availability. Finding the right home loan hinges on multiple factors, including available types and associated rates. Explore your choices and consider your long-term plans, and you'll be in a better position to get a mortgage that suits your needs.
CALCULATE YOUR WAY TO A SMARTER MORTGAGE IN LOUISIANA
Have you ever wondered how slight changes in interest rates could affect your monthly payments? MoneyGeek's mortgage calculator is an indispensable tool to experiment with. You can punch in various numbers and see how different loan terms or down payments alter your financial outlook. Playing around with it will give you a better sense of what's affordable and how to find a mortgage that matches your situation in Louisiana.
How to Get a Mortgage in Louisiana
A clear understanding of how to get a mortgage in Louisiana can turn what might seem like a daunting process into a manageable task. Knowing the steps and what to expect at each one allows you to make informed decisions. Some may even lead to better mortgage rates in Louisiana.
1
Check Your Financial Health
Before anything else, evaluate your financial standing. Examine your income, debts and credit score. Obtain a free credit report to look for errors. Dispute any inaccuracies to improve your score, which can get you lower rates.
2
Decide Mortgage Type
Are you better suited for a fixed or adjustable-rate mortgage? If you plan on staying long-term, a fixed rate might be ideal. Short-term buyers might benefit from adjustable rates.
3
Get Pre-Approved
Approach a lender for pre-approval to know how much you can afford to borrow. It strengthens your buying position, making you more attractive to sellers.
4
Choose a Mortgage Lender
Research multiple mortgage lenders and compare their mortgage rates and terms. However, don't forget to consider their fees, customer service and loan flexibility.
5
Submit Application
Fill out the mortgage application and submit necessary documentation like proof of income, credit reports and details about the property you intend to purchase. Be thorough with your paperwork to avoid delays.
6
Review Loan Estimate
Upon receiving a loan estimate, review it carefully to understand the terms, costs and monthly payments. Don't hesitate to ask your lender to clarify any terms or conditions that you find confusing.
7
Close the Deal
After your mortgage is approved, you'll sign the final papers, make your down payment and get the keys to your new home. Review the final terms carefully and clarify any doubts before affixing your signature.
Knowing how to navigate the process can make a significant difference, allowing you a smoother mortgage experience. Each step has its challenges, but with a little preparation, you can streamline your journey toward homeownership.
Mortgage Programs in Louisiana
Owning a home in the Pelican State comes with its own financial responsibilities beyond just mortgage payments. Think property taxes and homeowners insurance. The good news is that the Louisiana Housing Corporation offers various programs to make these and other costs more manageable. By taking advantage of these opportunities, you can focus on enjoying your new home rather than stressing about how to afford it.
The MRB Home and Assisted Programs by the Louisiana Housing Corporation offer targeted help for first-time homebuyers earning 80% of the Area Median Income or less. These programs feature interest rates below the current mortgage rates in Louisiana. Eligibility requirements include a minimum credit score of 640, and the property you're eyeing must be in Louisiana.
The programs provide down payment and closing cost assistance, which varies from 5% to 9% based on your loan amount. Opting for a conventional loan? You can further ease your financial burden with reduced mortgage insurance. By leveraging these benefits, you position yourself to enter the Louisiana housing market with confidence and resources.
This initiative caters to a broad range of potential homeowners by offering 30-year, fixed-rate mortgages at favorable interest rates. It's not just for first-timers; even repeat buyers can take advantage of it. Eligibility requirements include a minimum credit score of 640, and your household income shouldn't exceed 115% of the area's median income. Plus, the property has to be a single-family home and located in Louisiana.
The program is generous with financial aid. You can get up to 4% assistance for your down payment, closing costs or prepaid items. And let's not forget: there are no origination or discount fees to contend with. So, while mortgage rates in Louisiana may vary, with the Market Rate GNMA Program, you're already ahead of the curve.
If you've been thinking about buying your first home but are unsure about your credit history, the Delta 100 Program could be your golden ticket. This unique offering targets first-time homebuyers who may lack traditional credit but have shown a solid commitment to homeownership in other ways.
One of its standout features is that it offers up to 100% financing. Yes, you read that right — no down payment is needed. You're also eligible for up to 3% in closing costs and prepayment assistance. The only prerequisites are completing a Homebuyer Education Course and meeting basic investment requirements.
However, remember that this program is location-specific and aimed at helping residents in the Delta Parishes. And while there's no minimum credit score needed, you do need to invest 1% of the purchase price or $1,500, whichever is less. With current mortgage rates in Louisiana serving as a common concern, the Delta 100 Program's below-market interest rates can offer significant relief.
This statewide initiative aims at first-time homebuyers, veterans and low to moderate-income buyers. It lets you take a federal tax credit of up to 40% of your annual mortgage interest payments, capped at $2,000 per year.
It's not just a one-off benefit, either. You can continue to receive this tax credit for the life of your loan as long as you stay in the property. You can also combine this program with other LHC down payment assistance initiatives, increasing your disposable income and making homeownership more attainable.
You don't need any special approvals to get started — just a minimum credit score of 640 and an understanding of your household income limits based on your location and family size. With mortgage rates in Louisiana fluctuating, this program offers a financial cushion that could make a big difference in your budget.
This initiative focuses on bridging the gap between what you can afford and the actual price of your dream home. You're eligible for this program if your annual household income is at or below 80% of the Area Median Income.
It offers a Soft Second Loan that covers 20% of your home's purchase price up to $55,000. On top of that, you can receive up to $5,000 for closing costs, bringing the total assistance to $60,000. If you stay in the home for a full ten-year term, that soft second loan is forgiven.
However, the home you choose cannot be in a flood zone. Keeping tabs on the current mortgage rates in Louisiana and combining them with this program could make homeownership financially feasible for you. So, if you're in the right parishes and meet the criteria, this program could be your path to a home you can truly call your own.
Frequently Asked Questions About Louisiana Mortgage Rates
Want to gain deeper insights into mortgage rates in Louisiana? These questions can be a great resource. We covered various factors, from economic conditions to local loan programs, that shape mortgage rates in the Pelican State. You'll find data, trends and answers to help make your mortgage journey smoother.
About Christopher Boston
---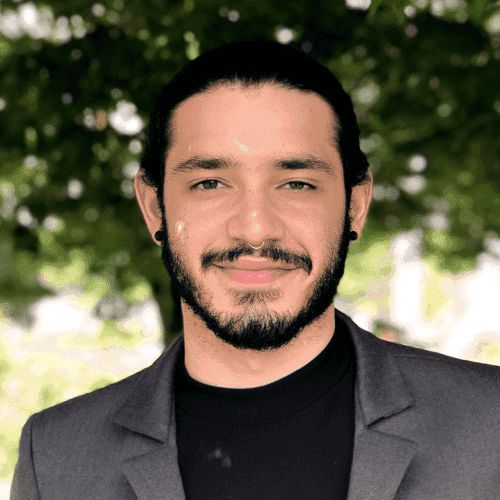 ---