The Sunflower State boasts of a higher homeownership rate than the U.S. average. Several factors may play a role in this, and mortgages may be one of them. Whether you're eyeing a cozy home in Wichita or a serene plot in Lawrence, a carefully chosen home loan can help you get there. One thing to keep in mind is the current mortgage rates in Kansas. Picking a mortgage with a favorable rate can make your entire homeownership journey more financially feasible. Let's explore how you can make the most of mortgage rates in Kansas.
Current Mortgage Rates in Kansas
The national homeownership rate, as per FRED Economic Data, is around 65.9%. Yet, the Sunflower State beats that with a 69% homeownership rate. The accessibility and variety of mortgage options in Kansas may be a significant contributor.
Mortgages can boost homeownership rates. They break down the financial barrier of a lump sum payment, making owning a home more attainable for many. By allowing people to pay for their homes incrementally, mortgages create an achievable pathway to owning property.
On the rate front, a 30-year fixed mortgage stands at 7.21% in Kansas, slightly higher than the national rate of 7.10%. The 15-year fixed mortgage rate is 6.39% in Kansas, compared to 6.31% nationally. And for homebuyers considering a 5-year adjustable-rate mortgage, the rate is 7.29% in Kansas, almost on par with the U.S. rate of 7.27%.
Mortgage rates fluctuate based on several variables, including economic conditions and government policies. Staying updated on the best mortgage rates in Kansas can provide you with the edge you need to secure a good deal. The state also offers a variety of mortgage types, each with its distinct set of rates to suit different borrower needs. Exploring all your options can help you find the best home loan available.
Finding the Best Mortgage Rates in Kansas
Getting a mortgage is a significant step toward homeownership, but securing the best mortgage rate is even more crucial. A more competitive rate makes your monthly payments more manageable and saves you a substantial amount in the long term, amplifying your financial well-being.
Here's how you can get ahead in the search for the best mortgage rates in Kansas:
Lock in the Rate: Rates can be volatile, changing from one week to the next. If you stumble upon a rate you find agreeable, consider locking it in. This move shields you from any upcoming rate increases. Just be aware that there's often a fee for this service, but the long-term savings can easily outweigh the cost.

Consider a Shorter Loan Term: Shorter loan terms generally have lower interest rates. For instance, the current mortgage rates in Kansas indicate that a 30-year fixed-rate mortgage has a rate of 7.21%, while a 15-year fixed-rate mortgage offers 6.39%. Choosing the latter could save you tens of thousands over the life of the loan. Yes, your monthly payments will be higher, but the interest savings are substantial.

Negotiate: Your rate isn't set in stone until you sign the paperwork. Use offers from other lenders as bargaining chips. By showing one lender that another is offering a lower rate, they may be willing to match or even beat it.

Pay Points: An often-overlooked strategy is to pay mortgage points upfront to lower your interest rate. If you plan to stay in your home for a considerable time, this tip can help you lock in a lower rate and result in substantial long-term savings.

Local Lenders: Don't underestimate the power of community banks and credit unions. They often offer competitive rates, especially for long-term community members. By leveraging your local standing, you may land a rate lower than what's generally advertised.
Finding the best mortgage rates in Kansas will help you make a wise homebuying decision. These tips can help you secure a home loan that complements your financial plan.
Mortgage Types in Kansas
Current home values in Kansas come in at an average of $216,151, substantially lower than the national average of $348,126. While this affordability might be a significant factor in the state's higher homeownership rates, mortgages still play an essential role. Even with more budget-friendly home prices, a mortgage can make the financial journey to homeownership more manageable by spreading costs over time.
With that in mind, let's explore the various mortgage options that can tailor this financial commitment to your specific needs.
When taking the homeowner's journey in the Sunflower State, you have more options than you might initially think. Exploring all your options allows you to make more informed decisions, regardless of whether you're looking for a rural retreat or a suburban haven. Choose your mortgage type wisely — your future self will thank you.
MAKING SENSE OF KANSAS MORTGAGE RATES WITH A CALCULATOR
Want to take the guesswork out of your mortgage journey? A mortgage calculator can be your best ally. You can get a clear picture of your monthly payments by inputting a few basic figures, like the loan amount, down payment and interest rate. It's a straightforward way to see how today's mortgage rates in Kansas could affect your budget. Don't just take our word for it; play around with MoneyGeek's mortgage calculator to find the mortgage that aligns with your financial goals in Kansas.
How to Get a Mortgage in Kansas
Understanding the mortgage process in Kansas can tilt the scales in your favor when purchasing a home. The more you know, the better equipped you'll be to navigate each step successfully. So, here's your straightforward guide to securing a mortgage in Kansas:
1
Evaluate Your Financial Health
First things first, take a comprehensive look at your financial situation. Lenders will pay close attention to your income, debt and credit score. So before you even consider filling out an application, it's smart to review these financial markers. Aim to reduce any existing debt and go through your credit report to correct any errors.
2
Save for a Down Payment
In saving for a down payment, remember that the amount you set aside can influence your mortgage terms and interest rates. You could need anywhere from 3.5% to 20% of the home's purchase price (assuming you're getting a conventional home loan). To grow your savings more efficiently, consider opening a high-yield savings account dedicated solely to this purpose.
3
Research Loan Types
Now comes the part where you delve into the kinds of loans available. From Conventional to VA and FHA loans, each has its unique set of requirements and benefits. Discussing your individual needs with a financial advisor can help you pinpoint the best loan type for you.
4
Get Pre-Approved
A mortgage pre-approval is your ticket to knowing exactly how much you can afford. The lender will give you a conditional commitment that spells out the loan amount you're qualified for. It's also the time to shop around for lenders, aiming for those with favorable terms and lower interest rates.
5
Shop for a Home
Armed with your pre-approval, you can now enter the housing market with a clearer focus. Homes in Kansas come at various price points, but sticking to properties within your pre-approved budget will streamline your search.
6
Submit Loan Application
After choosing your dream home, the next step is to formalize your mortgage application. You'll need to gather several financial documents, including proof of income like W-2 forms or pay stubs, tax returns from the past two years and proof of assets like savings and investments. Keeping these documents organized in advance can streamline the process.
7
Receive Loan Estimate
Upon submitting your application, the lender will furnish a loan estimate. This essential document outlines the expected rates and closing costs. Use this time to compare offers and ensure you fully understand the terms.
8
Close on the Home
Finally, you're at the closing stage, where you'll sign the official papers and become a homeowner. Prepare to pay closing costs, which may be up to 5% of the loan amount. Double-check all paperwork and have your cashier's check ready for the required costs.
Securing a mortgage in Kansas is a multi-step process that calls for careful planning and thoughtful decision-making. By understanding what to expect and how to prepare for each, you're setting yourself up for a smooth and successful mortgage acquisition.
Mortgage Programs in Kansas
Owning a home involves more than just mortgage payments — consider your property taxes and maintenance costs. But Kansas has your back. Programs like the FirstTime Homebuyer Program from the Kansas Housing Resources Corporation help statewide, making your initial down payment less daunting. The local Home Ownership Program offers another layer of financial relief if you're in or around the city of Leavenworth.
These programs and others like them bring down Kansas mortgage rates and make homebuying more financially manageable. You could transition into homeownership with a more robust financial foundation by leveraging the following resources. It's another way Kansas supports its residents on their path to home sweet home.
Wondering how you can become a homeowner, given today's mortgage rates in Kansas? The First Time Homebuyer Program may be your solution. This program helps people who haven't owned a home for at least three years and meet income guidelines. You invest a bit (between 1% and 10% of the home's price), and in return, you could get a 0% interest loan for 15% or 20% of the home's cost. Stay in the house for 10 years, and you don't have to repay your loan.
KansasDPA Program offers a helping hand for aspiring homeowners in Kansas. Qualifying is straightforward — have a credit score of at least 640 and meet specific income limits. You can use the assistance for various types of homes: single-family, duplexes, condos, townhomes and even manufactured housing.
The program offers a 30-year fixed-rate mortgage loan with a grant that can cover part of your down payment or closing costs. Remember, it's a grant, meaning you don't pay it back. It could significantly lighten your initial financial load, giving you more freedom in your new home.
Owning a home in Kansas becomes a bit easier with the TOTO Program. Administered by the City of Topeka's Department of Neighborhood Relations Housing Services Division, this program helps low-income families set roots in Topeka. A minimal $500 down payment can get you started, and the program covers homes priced up to $75,000. You must attend 12 hours of homebuyer and maintenance training before closing to qualify. They also evaluate your budget to ensure the home you're buying is a comfortable fit. The bonus? The program partners with Housing and Credit Counseling Inc., giving you access to extra educational resources.
With up to $8,000 in Community Development Block Grant funding, qualified applicants get a financial leg up for buying a home within Leavenworth city limits. The program promotes long-term community investment and lowers housing costs for low to moderate-income families. You'll kick off the process by completing the Home Ownership Application and coordinating with the Community Development Coordinator. At closing, you agree to a lien stating you'll stay in the home for five years. After that, the lien is lifted, and you owe nothing. The Community Development Coordinator stays involved throughout the process, working closely with your realtor and lender.
Frequently Asked Questions About Kansas Mortgage Rates
You're not alone in wanting to decode the specifics of mortgage rates in Kansas — that's why we gathered the questions aspiring homeowners usually have about this subject. From understanding the current numbers to the role your employment history plays, you'll get more information that could help you make better financial decisions.
About Christopher Boston
---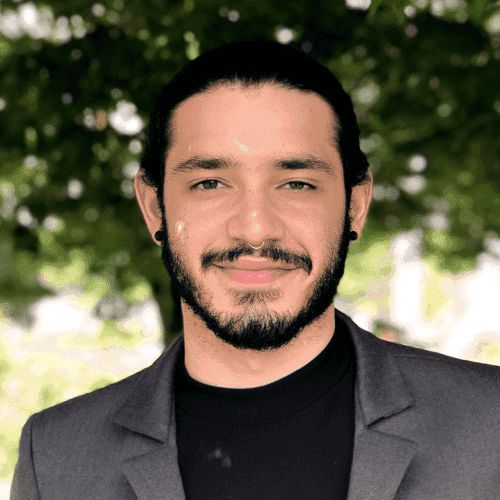 ---