The number of homeowners in the Hawkeye State is slightly above the national average, and mortgages may play a role. A mortgage is a loan you take out to buy a house. One crucial factor to consider when picking one is the rate you'll pay over time. Luckily, finding the best current mortgage rates in Iowa can pave the way for a smoother mortgage experience. The rate you get influences your monthly payments, so understanding this element of homeownership can be a game-changer for your financial well-being.
Current Mortgage Rates in Iowa
Iowa's average 30-year fixed-rate mortgage is currently at 7.17%, compared to 7.0% nationally. For a 15-year fixed-rate mortgage, it's 6.40% in Iowa and 6.26% in the U.S. The 5-year adjustable-rate mortgage averages around 7.27% in Iowa and 7.14% across the U.S.
Despite these numbers, the homeownership rate in Iowa was 73.8% in 2022, according to FRED Economic Data. That's significantly higher than the national average of 65.9%. It wouldn't be far-fetched to think that mortgages have contributed to this situation. After all, it makes homebuying more accessible through manageable monthly payments.
Because rates are influenced by various factors like inflation and Federal Reserve policies, keeping an eye on the latest trends can be beneficial. Iowa also offers a range of mortgage types with unique rates, making it possible to compare the best mortgage rates in Iowa by shopping around.
Finding the Best Mortgage Rates in Iowa
Mortgage rates have a significant impact on your long-term financial stability. It's particularly vital to find a favorable rate in Iowa because the average mortgage rates here are higher than in other states. Fortunately, you can take steps to secure a rate that serves your financial goals well.
Leverage Baking Relationships: If you've been with your bank for years, this history could be your ticket to a better mortgage rate. A simple conversation with your bank's loan officer could yield better terms, saving you money over the life of the loan.

Opt for Shorter Loan Terms: In Iowa, the current 30-year mortgage rates hover around 7.17%, while a 15-year loan only averages 6.4%. Though opting for a 15-year mortgage indeed increases your monthly payments, the trade-off often includes significantly less interest paid over the life of the loan.

Pay Points Upfront: If you can afford it, paying some interest upfront can give you a lower ongoing rate. This strategy is particularly beneficial if you intend to stay in the property for many years, as the initial outlay will pay off over time.

Consider a Co-Borrower: Adding a co-borrower with a strong credit profile can significantly improve your mortgage terms. Their financial stability could tip the scales in favor of a more favorable rate, but make sure you both understand the responsibilities involved.

Utilize Automated Payments: Setting up automated payments directly from your bank account may qualify you for a small rate discount. It's an easy action that could translate into savings over the long term.
Finding the best mortgage rates in Iowa isn't an impossible task. These strategic steps can help you land a mortgage rate that makes homeownership attainable and offers long-term financial freedom.
Mortgage Types in Iowa
The average home value in Iowa hovers around $211,572, substantially more budget-friendly than the national average of $348,126. This figure could be another contributing factor to the state's impressive homeownership rate. Even with these more affordable options, mortgages remain a crucial tool for making the dream of owning a home attainable for many.
To help you navigate your options, let's delve into the different mortgage types available. Each comes with its own set of benefits and drawbacks.
| Mortgage Types | Benefits | Drawbacks |
| --- | --- | --- |
| | Lower interest rates for good credit; flexibility in loan terms. | Requires higher credit scores and larger down payments; stricter income requirements. |
| Jumbo Loan: Mortgages that exceed federal loan limits. | Allows for high-value property purchases; more loan flexibility. | Higher interest rates; more rigorous credit and income scrutiny. |
| VA Loans: Loans backed by the Department of Veterans Affairs. | No down payment required; generally lower interest rates. | Must meet service requirements; may have property type restrictions. |
| FHA Loans: Loans backed by the Federal Housing Administration. | Easier credit qualifications; lower down payment options. | Requires mortgage insurance; may have lower loan limits. |
| USDA Loans: Loans for rural property, backed by the United States Department of Agriculture. | Zero down payment; potential for subsidized interest rates. | Limited to certain rural areas; income restrictions apply. |
Now that you've got a grip on the different mortgage types, it's equally important to understand the various loan structures. These structures determine how your interest and principal payments will evolve.
Fixed-Rate Mortgages come with a stable interest rate throughout your loan term, making payments predictable. It also shields you from future rate hikes. However, you might start with a higher interest rate than other options. These are ideal if you plan on staying in your home for an extended period.

Adjustable-Rate Mortgages (ARMs) have interest rates that can change over time. These usually start lower than fixed-rate options, giving the advantage of lower initial payments. If the rate drops, your payments may even lower. However, if rates rise, so will your mortgage payments, making budgeting challenging. ARMs are a good fit if you're open to refinancing or selling before the rate adjustments kick in.
Navigating mortgage rates in Iowa involves finding the right mortgage type and loan structure that fits your financial profile and long-term goals. With all these options, there's a mortgage solution designed to help you become a successful homeowner in the Hawkeye State.
HOW A CALCULATOR CAN SIMPLIFY YOUR IOWA MORTGAGE SEARCH
Exploring mortgage interest rates in Iowa becomes more manageable with a tool like MoneyGeek's mortgage calculator. This online gadget lets you experiment with various numbers, loan structures and payment scenarios. So, before you make any commitments, take some time to plug in your details. You'll get a clearer picture of what to expect on your mortgage journey in Iowa.
How to Get a Mortgage in Iowa
Unlocking the door to homeownership starts with understanding how to secure a mortgage. It's especially true in a state like Iowa, where the housing market can be dynamic. The better you grasp this process, the more you can set yourself up for financial success. Here's your guide to getting a mortgage in Iowa.
1
Check Your Credit Score
Your credit score is your financial business card. Lenders use it to gauge your reliability. You can efficiently use free online resources to check your credit score ahead of time to know where you stand.
2
Pre-Approval
Obtaining a pre-approval letter provides an estimate of how much you can borrow and proves you're a serious buyer. Opt for lenders that offer quick online pre-approvals to speed up the process.
3
Compare Lenders
Don't simply settle for the mortgage lender offering the lowest rates. Take into account other aspects like customer service, loan term options and closing costs. A slightly higher rate can be worth it for superior service and flexibility.
4
Home Inspection
A home inspection can help you avoid finding out about structural issues after you've moved in. Choose a certified inspector for a thorough examination to save time and prevent headaches later.
5
Finalize Loan
You'll go through the closing process after you've selected your lender and mortgage type. Carefully read the fine print, and don't hesitate to ask questions to clarify any uncertainties.
Stepping into a new home is thrilling, but securing a mortgage that suits your needs is the real win. Remember, keeping up with current mortgage rates in Iowa can help you negotiate better terms, giving you more financial confidence.
Mortgage Programs in Iowa
Owning a home isn't just about keeping up with mortgage payments; you'll also have property taxes and maintenance costs. The Iowa Finance Authority offers programs to help make these expenses more manageable, such as the FirstHome program, which can be a game-changer for first-time homebuyers.
This program offers you lower interest rates and fewer fees if you qualify. The down payment could be as little as 3%, and there are special plans to help you cover closing costs.
First, you must meet some eligibility requirements. Your income should fall between $95,200 and $132,710, depending on your location and household size. Your home's price limit is $481,000 but can go up to $588,000 in certain areas. You should be a first-time buyer, a military member or buying in a targeted area.
Your credit score also must be at least 640, and your debt shouldn't be more than 50% of your income. Additionally, if you're getting a conventional loan, at least one buyer must complete a homebuyer education course.
If you want to tackle down payment and closing costs, the FirstHome Program has two fantastic options. The first is a $2,500 grant you don't have to pay back, helping you cover initial costs. The second is a unique loan covering up to 5% of the home's sale price. The best part? No monthly payments. You pay it back when you sell, refinance or pay off your first mortgage.
This program is another solid route for both first-time and repeat homebuyers. You get lower interest rates without the extra mortgage fees, and your credit score won't change that rate. Down payments start as low as 3%, and you can even get help with that initial amount and closing costs. The free Iowa Title Guaranty Owner's Certificate adds an extra layer of protection for your home's title at zero cost.
The Homes for Iowans program offers more than just affordable interest rates; it also provides the 2nd Loan program for down payment and closing costs. You can get a loan covering up to 5% of your home's sale price, and the best part? No monthly payments. Just repay it when you sell, refinance or pay off your first mortgage.
You're eligible if your household income is below $161,560 and the home you're eyeing costs less than $588,000. Just remember, you need to move in within 60 days and meet a minimum 640 credit score. If your debt is less than 50% of your income, you're all set. The program also requires some homebuyer education on conventional loans, but it's a small step for a big move.
Iowa says thank you to its service members and veterans with the Military Homeownership Assistance Program. It offers a $5,000 grant for down payments and closing costs when buying a home. You can even pair this grant with the FirstHome or Homes for Iowans programs.
To be eligible, you must have served in active duty for at least 90 days during specific periods. Spouses of eligible service members are also welcome to apply. Before you close on a home, make sure to get prior approval and work with an IFA-approved lender. Your new home should be in Iowa and become your main living place within 60 days of closing.
Frequently Asked Questions About Iowa Mortgage Rates
We've gathered the most common questions about mortgage rates in Iowa to provide you with more information (and, hopefully, clear insights). You can use it to make informed decisions for your financial future.
About Christopher Boston
---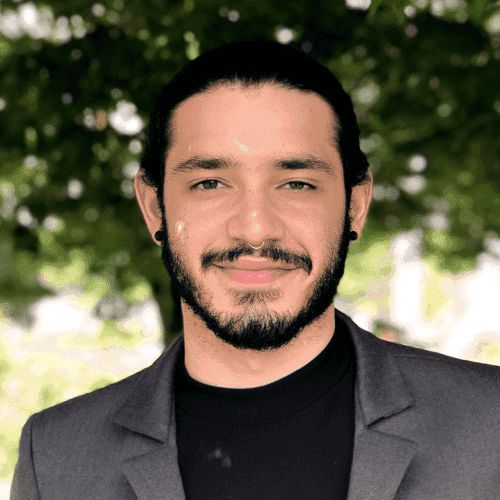 ---