The homeownership rate in Illinois slightly surpasses the national average, underscoring the appeal of owning property in the Prairie State. When entering the housing market, one key aspect to consider is your mortgage rate, as it impacts your monthly payments and the overall cost of your home over time. Understanding mortgage rates in Illinois can significantly boost your financial stability and satisfaction as a homeowner.
Current Mortgage Rates in Illinois
According to FRED Economic Data, the national homeownership rate for 2022 was 65.9%, and Illinois surpassed it by 0.8%. Mortgages likely play a significant role in helping more people own homes in the Prairie State.
However, current mortgage rates in Illinois are higher than the overall U.S. average, and the trend is consistent across various mortgage types:
30-year fixed-rate mortgage: 7.09% in Illinois, versus 6.80% in the U.S.
15-year fixed-rate mortgage: 6.44% in Illinois, versus 6.23% nationwide
5-year adjustable-rate mortgage: 7.22% in Illinois, versus 6.95% nationwide.
Remember, mortgage rates can fluctuate due to economic shifts and market competition. Staying updated on their movement can help you find the best ones. You'll also find a variety of mortgage types, each with their specific rates, to fit different needs and preferences.
Finding the Best Mortgage Rates in Illinois
Mortgage rates can impact your financial wellbeing over the life of a loan. A more competitive rate can result in lower monthly payments and considerable long-term savings. Luckily, there are specific strategies tailored for those looking to find the best mortgage rates in Illinois.
Look for Local Lender: Local lenders often offer competitive rates as they better understand local market conditions. If you opt for a local lender, you might find that their loan package could save you a few percentage points over a national bank.

Study Economic Indicators: Being savvy about economic conditions can help you predict mortgage rate trends. If you understand when the Federal Reserve is likely to increase interest rates — which in turn affect mortgage rates — you can lock in a lower rate beforehand.

Maintain a Good Banking Relationship: Being a loyal customer can have its perks. Some banks offer better rates to existing customers. For example, if you've been with the same financial institution for a decade, they might offer you a rate of 3.4% instead of 3.6%, which can result in substantial savings.

Negotiate with Lenders: Don't accept the first offer you get. Instead, be ready to negotiate, especially if you know of other lenders that offer the same or better rates. Some providers will match or even beat a competitor's rate to secure your business.

Opt for Shorter Terms: Shorter-term loans often come with lower interest rates. If you can manage higher monthly payments, you could save a lot in interest. For instance, choosing a 15-year mortgage at 6.5% over a 30-year mortgage at 6.8% can save you over $150,000 over the life of the loan.
By implementing these strategies, you can position yourself for a more financially favorable homeownership journey by getting the best mortgage rates in Illinois. The extra effort can make a considerable difference in your long-term financial outlook.
Mortgage Types in Illinois
Another factor that could have contributed to Illinois surpassing the national homeownership rate is its average home value. Properties may be more accessible than average in the state, with home values averaging at $252,399 — significantly lower than the U.S. average of $348,126. Yet, even with more affordable housing, a mortgage can still be a valuable tool for potential homebuyers.
If you're planning to purchase a home in Illinois, consider the following mortgage types:
| Mortgage Option | What It Is | Who It's Best For |
| --- | --- | --- |
| | Standard loans not backed by any government agency. These offer various term lengths, from 10 to 30 years. | Ideal for borrowers with good to excellent credit standing, a stable source of income and who can afford at least 3% as down payment. |
| | These exceed federal loan limits and are designed for buying high-priced or luxury homes. | Well-suited for high-income earners with excellent credit. |
| | Federal Housing Administration-backed loans with more lenient qualification criteria and lower down payments. | Perfect for first-time homebuyers or those with less-than-perfect credit. |
| | Veteran Affairs loans offer numerous benefits, such as zero down payment and no mortgage insurance. | Tailored for veterans, active-duty service members and eligible family members. |
After considering these mortgage options, it's also a good idea to familiarize yourself with the different rate types that can accompany these loans, as they can impact your monthly payments and long-term financial planning.
Fixed-Rate Mortgages: The interest rate stays the same for the entire loan term. They're great for those who crave payment stability and for long-term homeowners who like predictability.

Adjustable-Rate Mortgages (ARMs): These start with lower rates that adjust over time. They're useful for those who anticipate a strong financial future, but they're riskier in the long run. If your plans include selling your home within a few years or refinancing your mortgage before the rate adjustments happen, an adjustable-rate mortgage may be a better choice.
Navigating the housing market in Illinois means staying informed about current mortgage rates and understanding your options. Choosing the right mortgage or rate type is key to your long-term financial wellbeing.
MAXIMIZE YOUR BUDGET WITH ILLINOIS MORTGAGE CALCULATORS
Seeing how different variables interact can be very helpful when considering mortgage options. That's where a mortgage calculator comes in handy. For example, you can use MoneyGeek's to experiment with different down payments, loan types and mortgage interest rates in Illinois, which can give you a clearer picture of what your monthly payments might look like in different scenarios.
In the fluctuating landscape of current mortgage interest rates in Illinois, a mortgage calculator can be your go-to resource for fine-tuning your mortgage plan. It takes a lot of the guesswork out of choosing the right mortgage, letting you approach this financial decision with confidence.
How to Get a Mortgage in Illinois
Understanding the ins and outs of securing a mortgage can give you a leg up when it comes to homeownership. Each step prepares you for the next, streamlining your path from a prospective buyer to a homeowner. Here's how you can get a mortgage in Illinois.
1
Assess Your Financial Health
Before even approaching a lender, know where you stand. Check your credit score, list your assets and calculate your debt-to-income ratio. This self-assessment provides a roadmap of what you can afford and what lenders might see when they look at your application.
2
Understand Your Options
Mortgages are not one-size-fits-all. Investigate the different types — conventional, FHA, VA and more — to determine which aligns with your financial standing and future plans.
3
Get Prequalified
Get prequalified by providing a lender with basic details about your financial picture. While it doesn't guarantee a loan, it does give you an estimated loan amount and makes you a more appealing buyer to sellers.
4
Get Pre-Approved
Pre-approval is a more robust step than prequalification. A pre-approval letter from a lender states the specific loan amount they're willing to offer you, further raising your credibility with sellers.
5
Choose a Lender
Different mortgage lenders offer varying rates in Illinois. Browse reviews, compare fees and consult with potential providers to make an informed choice.
6
Apply for the Loan
Submit a complete application with all required documentation to your chosen lender. This includes proof of income, employment and any assets you possess.
7
Get a Home Inspection and Assessment
Before your mortgage is finalized, professionals will need to inspect and assess the value of your potential new home. These activities assure you and the lender that the property is worth the investment.
8
Close the Deal
After your loan application is approved and the property has been inspected and assessed, you'll proceed to close the mortgage. This entails signing contracts and making the initial payment, typically your down payment and closing costs.
A careful approach can make the mortgage process easy to navigate. Equipped with knowledge on how the process works, you're more prepared to lock in a mortgage rate in Illinois that serves you well for years to come.
Mortgage Programs in Illinois
Owning a home doesn't just mean covering the mortgage — you'll also encounter additional costs like maintenance expenses and property taxes. The good news is that the Illinois Housing Development Authority offers several mortgage programs to lighten the financial load. These initiatives can be especially beneficial if you're keeping an eye on current mortgage rates in Illinois and seeking ways to make homeownership more affordable.
Illinois HFA1
If you're eyeing a home in the Prairie State, the Illinois HFA1 program could be your ticket to easier homeownership. It offers a $10,000 interest-free second mortgage for down payment and closing costs. The best part? You don't have to repay it until you sell, refinance or pay off your primary mortgage.
You'll also get a fixed-rate, 30-year first mortgage at an affordable rate. The program is compatible with FHA, VA and other mortgage types and open to first-time and repeat buyers with a minimum 640 credit score.
Opening Doors
Known as Abriendo Puertas in Spanish, this program offers a fixed-rate, 30-year mortgage alongside a $6,000 interest-free second mortgage for down payment or closing costs. The best part is this second loan is completely forgiven after five years. It's an inclusive initiative, welcoming residents from every county in Illinois and even extending eligibility to DACA recipients.
IHDAccess Forgivable
This program offers up to $6,000 to help with the down payment and closing costs. As its name implies, the assistance it provides is forgiven monthly over 10 years. You'll get a 30-year mortgage at a competitive interest rate, providing a stable, long-term plan. You can apply whether you're a first-time or repeat homebuyer, and the program supports all types of mortgages. It's a solid option if you're seeking the best mortgage rates in Illinois and need a financial boost to make homeownership a reality.
IHDAccess Deferred
This program aims to ease the stress accompanying home purchases by offering up to $7,500 for your down payment and closing costs. This assistance is an interest-free loan that you can defer, so you only pay it back when you sell, refinance or completely pay off your mortgage.
Open to first-time and repeat buyers, the program accommodates a variety of mortgage types and offers a balanced way to achieve homeownership without overwhelming your finances.
IHDAccess Repayable
With this initiative, you can get up to $10,000 for your down payment and closing costs. Unlike other programs, it requires repayment over 10 years. That said, it works with a 30-year, fixed-rate mortgage, making it easier to plan your monthly expenses. This option is open to both first-time and repeat buyers and fits various mortgage types. However, it's worth noting that current mortgage interest rates in Illinois can affect the affordability of this program.
Frequently Asked Questions
It's normal to have questions about mortgage rates in Illinois as you go through the homebuying process. You can use the answers to some of the most commonly asked questions to get more information.
About Christopher Boston
---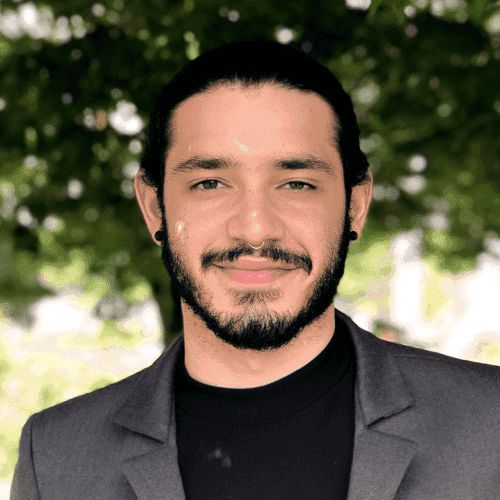 ---