Hawaii, known as the Aloha State, has a lower homeowner rate than the national average. One reason could be the high home values here — and that's where mortgages come in. These financial products can make owning a home in Hawaii more achievable. Finding the best home loan for you involves various factors, including the mortgage rate. Keeping tabs on current mortgage rates in Hawaii can make a significant difference in your borrowing experience.
Current Mortgage Rates in Hawaii
The homeownership rate in Hawaii stood at 59.2% in 2022, according to FRED Economic Data — lower than the national average of 65.9%. Even if fewer people own homes in the Aloha State, mortgages still offer a viable path to homeownership. What are the rates like? On average, a 30-year fixed-rate mortgage comes with a 6.88% rate in Hawaii, slightly lower than the U.S. average of 6.94%. For a 15-year fixed-rate mortgage, Hawaii's average is 6.33%, a bit higher than the 6.20% national average. The five-year adjustable-rate mortgage averages 6.89% in Hawaii, almost identical to the national rate of 6.94%.
Hawaii's mortgage rates can fluctuate due to many factors, such as economic conditions, housing market trends and lender policies. Even the mortgage type you choose can give you a different figure. So keeping tabs of how rates fluctuate and how they compare between different home loan types can help you make better financial decisions.
Finding the Best Mortgage Rates in Hawaii
Mortgage rates can impact your financial well-being considerably for years to come. Securing competitive mortgage rates can mean lower monthly payments and significant savings over the life of your loan. Knowing how to navigate the lending landscape can arm you with the tools to find the best mortgage rates in Hawaii. Remember these practical tips:
Look at Rate Trends: Monitoring economic indicators like the Federal Reserve's actions can give you insights into where mortgage rates might be headed. For example, if the Fed increases the federal funds rate, waiting to lock in a mortgage rate might not be beneficial. By keeping an eye on these trends, you can time your application to lock in a lower rate, potentially saving thousands over the life of your loan.

Show Financial Reserves: Lenders look favorably on borrowers who have substantial financial reserves because it indicates less risk. It could result in a lower interest rate for you. For example, having six months' worth of mortgage payments in savings can make you a more attractive borrower and lower your mortgage rate.

Consider a Mortgage Broker: Brokers have insider access to a variety of lenders and can often find deals that you wouldn't be able to get on your own. They can negotiate rates and terms, too. For instance, a mortgage broker might secure a rate that is 0.2% lower than what you could find, which could amount to significant savings over a 30-year loan.

Rate Matching: Some lenders offer rate matching to stay competitive. If you've received a lower rate offer from another lender, present it to your current lender in writing. They may meet or even beat the rate, allowing you to benefit from lower monthly payments and long-term savings. For a $300,000 loan, even a 0.1% rate drop could save you about $3,000 over a 30-year term.

Increase Down Payment: The more you can put down upfront, the less risk the lender takes on. In return, they might offer you a lower interest rate. For example, moving from a 5% to a 20% down payment could significantly reduce your mortgage rate and save you a lot of money in interest payments over the life of the loan.
The more you understand about how rates work and how they're determined, the better your chances are of securing the best mortgage rates in Hawaii, keeping your long-term financial outlook bright.
Mortgage Types in Hawaii
In Hawaii, the average home value is about $836,677. That's almost 2.5 times higher than the U.S. average of $348,126. With such high property values, mortgages become a critical tool for aspiring homeowners. Knowing your options can help you navigate the state's housing market more effectively.
| Mortgage Options | What It Is | Who It's For |
| --- | --- | --- |
| | These are standard loans backed by private lenders. They typically require good credit scores and a down payment of at least 3%. | Ideal for borrowers with stable income and good to excellent credit scores. |
| | These loans exceed federal loan limits and are designed for high-cost housing markets like Hawaii. | Perfect for borrowers needing larger loan amounts and who have a strong credit profile and significant financial reserves. |
| | These loans are backed by the Department of Veterans Affairs. They often come with no down payment and no mortgage insurance requirements. | Tailored for eligible military personnel, veterans and their families looking for flexible and affordable mortgage options. |
| | These are insured by the Federal Housing Administration and are generally easier to qualify for, especially for first-time homebuyers. | Suitable for those with less-than-perfect credit or who struggle to save a large down payment. |
| | Focused on rural properties and backed by the U.S. Department of Agriculture, these often come with no down payment. | Ideal for buyers considering rural properties and who meet specific income criteria. |
After exploring these mortgage types, dive deeper into loan structures, where monthly payments and long-term costs are all-important. You generally have two main options:
Fixed-Rate Mortgages: The interest rate stays the same throughout the loan term, providing predictability in your payments. It's the go-to option if you plan to stay in the home for an extended period.

Adjustable-Rate Mortgages: The interest rate can change after a fixed period based on market conditions. This option can be advantageous if you plan to sell or refinance before the adjustable period kicks in.
Locking in the lowest mortgage rates in Hawaii can significantly impact your long-term financial health, especially in a high-cost state.
CALCULATE YOUR WAY TO A BETTER MORTGAGE IN HAWAII
A mortgage calculator, like the one available on MoneyGeek, is a useful tool for anyone looking to get a mortgage in Hawaii. Input your loan amount, interest rate and loan term to see your estimated monthly payments and total loan cost. It can help you assess how different mortgage rates in Hawaii could affect your budget. Don't hesitate to play around with the calculator — it can offer valuable insights to guide you in finding the right home loan.
How to Get a Mortgage in Hawaii
Understanding the mortgage process in Hawaii simplifies what looks like a complex journey and gives you the confidence to make informed decisions. Knowing what to expect at each step of the way enables you to be proactive, ultimately making the entire experience more manageable and less stressful.
Knowing each step doesn't just get you closer to your dream home. It also primes you for snagging the best mortgage rates in Georgia, optimizing your long-term financial well-being.
Mortgage Programs in Hawaii
Owning a home comes with its share of expenses — these don't just include mortgage payments but also property taxes and home maintenance. To ease these costs, Hawaii offers specialized mortgage programs through organizations like HHOC Mortgage, HawaiiUSA Federal Credit Union and the Hawaii Housing Finance and Development Corporation (HHFDC). By taking advantage of these programs, you could potentially secure the lowest mortgage rates in Hawaii. These programs often feature reduced down payments, below-market interest rates or even grants to help make your dream of owning a home more attainable.
With this program, you only need a 3% down payment. You'll enjoy a low monthly payment, and your mortgage interest is tax-deductible at 4.5% or your first mortgage rate, whichever is lower. Plus, there's no mortgage insurance or pre-payment penalty involved. By opting for DPAL, you'll have more freedom and less financial burden, which can be a big deal considering the often high mortgage rates in Hawaii.
Deferred Closing Costs Assistance Loan
Imagine a loan that sits quietly in the background, asking for nothing for 15 years — no interest or monthly payments. That's what the Deferred Closing Costs Assistance Loan offers.
This program is designed for low to moderate-income earners who are first-time homebuyers. You can qualify for up to $15,000 in loan assistance after completing HHOC's First-Time Homebuyer Education classes. The best part is you can use it for your down payment, closing costs or even to buy down your mortgage rate. You'll get more flexibility and potentially lower current mortgage rates in Hawaii.
This program guides you through the process of purchasing your first home, offering loans with as little as 3% down payment and flexible qualifying ratios. HawaiiUSA even throws in a discount of up to $3,500 on closing costs under certain conditions. If you're looking for support on your journey towards homeownership, you'll find it here.
Ever wish your income could stretch just a little further when applying for a mortgage? The HHFDC's Mortgage Credit Certificate Program offers just that. It provides a unique way to reduce your federal income tax, giving you more available income to qualify for a mortgage. By optimizing your income in this way, you can take advantage of competitive mortgage rates in Hawaii.
Frequently Asked Questions
You might have a lot of questions if you're in the market for a home in Hawaii — particularly about mortgage rates. We've gathered the most commonly asked questions to provide you with additional insight into mortgage rates in Hawaii.
About Christopher Boston
---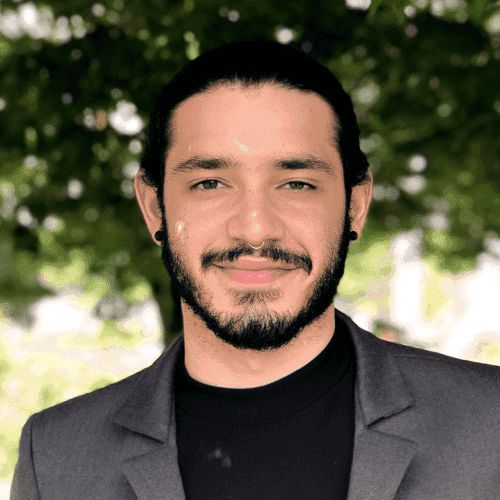 ---