Owning a home is an exciting milestone, and in Florida, it often means navigating the world of mortgages. A mortgage allows you to buy a home without paying the full price upfront. Instead, it makes homeownership more achievable by letting you make manageable payments over time. One factor that makes a significant difference in your home-buying journey is the mortgage rate. By understanding and seeking out competitive mortgage rates in Florida, you can set yourself up for a more affordable homeownership experience.
Current Mortgage Rates in Florida
According to FRED Economic Data, Florida's homeownership rate in 2022 stands at 67.3%, which is a bit above the national average of 65.9%. Mortgages could be a contributing factor to this slightly higher rate in the Sunshine State.
The average 30-year fixed-rate mortgage is at 6.99% in Florida, almost neck-and-neck with the U.S. average of 6.97%. For a 15-year fixed-rate mortgage, Florida comes in at 6.22%, which is also close to the U.S. average of 6.23%. If you're considering a five-year adjustable rate, expect about 7.13% in Florida versus 7.01% nationally.
Mortgage rates are influenced by various factors like economic conditions and lender policies, and they can fluctuate. They also vary between different mortgage types, so it's wise to keep an eye on current mortgage rates in Florida to make better informed decisions.
Finding the Best Mortgage Rates in Florida
The mortgage rate you lock in significantly impacts your financial well-being for years. Competitive rates make a world of difference in how much you end up paying over the life of the loan. Here are some actionable, less commonly discussed tips for finding the best mortgage rates in Florida:
Go Local: Community banks and local credit unions often offer competitive mortgage rates that outshine larger, national banks. A local institution may have deals that are competitive and tailored to your local market. It can translate into a lower mortgage rate and more personalized service.

Automatic Payments: Lenders like certainty, and setting up automatic payments directly from your bank account can give them that. Many offer a small discount on your mortgage rate, incentivizing automatic payments. Even a small percentage off your mortgage rate can result in significant savings over your loan's lifetime.

Research Economic Indicators: Broader economic factors typically offer clues about future mortgage rate movements. For instance, higher inflation often leads to higher mortgage rates, whereas Federal Reserve rate cuts could mean cheaper loans. By understanding these indicators, you can time your loan application when rates are likely to be lower.

Collaborate with a Co-Borrower: If you apply for a mortgage with a co-borrower who has a strong credit profile, lenders may offer a lower mortgage rate. This dual-application approach reduces the lender's risk, enabling you to benefit from more favorable terms.

Negotiate Rate Drops: After your initial rate lock, mortgage rates can fluctuate. Some lenders offer a one-time "float down" option, letting you switch to a lower rate if market conditions change in your favor. It may be a money-saving feature you'll want to ask your lender about.
Securing the right mortgage rate is not a game of luck — it's a strategic endeavor. The more you educate yourself on the ins and outs of what influences mortgage rates in Florida, the better position you'll be in to secure a rate that complements your financial plan.
Mortgage Types in Florida
If you're eyeing a home in Florida, the average home value is around $390,052, which is higher than the U.S. average of $348,126. A mortgage becomes an invaluable tool to finance a home that might otherwise be out of reach. So, what are your mortgage options?
| Mortgage Types | Description | Best for this Borrower Profile |
| --- | --- | --- |
| | Standard loans often requiring a 20% down payment and good credit. | Those with a stable income and good to excellent credit. |
| | Loans that exceed federal loan limits, offering larger sums. | High-income earners who can afford more expensive homes. |
| | Loans backed by the Department of Veterans Affairs, often requiring no down payment. | Military members, veterans, and their families. |
| | Government-backed loans that can allow for lower credit scores and smaller down payments. | First-time homebuyers or those with less-than-perfect credit. |
With so many mortgage types, you're not short on choices. Now let's talk about loan structures, which can further influence your mortgage experience.
Fixed-rate mortgages give you predictable monthly payments, making budgeting easier. In comparison, adjustable-rate mortgages start with lower initial rates, but those (and, in turn, your payments) can increase over time. Fixed rates are excellent for those who value stability and plan on settling in for the long haul, while adjustable rates may be more suitable if you intend to sell your home or refinance your mortgage before the rates climb.
Understanding your mortgage options can significantly impact your immediate and long-term financial situations. Considering the average mortgage rates in Florida and tailoring your mortgage type and structure to your specific circumstances can lead to a positive mortgage experience.
NAVIGATING FLORIDA MORTGAGE INTEREST RATES: CALCULATOR TIPS
It's easier to navigate the mortgage landscape with the right tools, such as MoneyGeek's mortgage calculator. You can get an estimate of your monthly payments by providing some basic information like your down payment and mortgage interest rates in Florida. The calculator allows you to experiment with different scenarios, offering insights into how different rates and loan types could affect your budget.
How to Get a Mortgage in Florida
Understanding the path to securing a mortgage in Florida can be your roadmap to homeownership. It helps you anticipate what's ahead and plan your moves carefully, facilitating you landing a mortgage deal that suits your financial situation. The steps are:
1
Check Your Credit Score
Your credit score can significantly affect your mortgage rates. Check it early so you have time to improve it if needed. You can use lenders' free online services for initial checks.
2
Set Your Budget
Don't just focus on the home price — account for closing costs, fees and even future maintenance. Use a mortgage calculator to get a comprehensive view of potential costs.
3
Gather Documents
You'll need proof of income, employment and other financial documents. Collect these in advance to streamline the process. Keeping a digital folder that's easily accessible can be a great help.
4
Choose the Right Mortgage Type
Whether you opt for a fixed-rate or adjustable-rate mortgage, make sure it aligns with your long-term financial goals. Consult a financial advisor to tailor your choice to your financial profile.
5
Shop for Rates
Rates can vary significantly between lenders. Don't settle for the first offer. Leverage online platforms to compare multiple rates in real time.
6
Get Pre-Approved
A pre-approval letter will make you more attractive to sellers and speed up the buying process. Opt for a lender who can turn around a pre-approval quickly.
7
Submit an Application
Fill out the mortgage application carefully. Errors can lead to delays. Double-check all information and consult your lender for any clarifications.
8
Review and Finalize Terms
Go over all the fine print, especially concerning fees, rates and the loan term. Don't hesitate to negotiate terms with the lender.
9
Closing
This is the final step where you'll sign all documents and secure the loan. Review all documents carefully one last time before signing.
Being proactive, organized and informed can help you set yourself up for a financially secure future as a homeowner. The journey may have several steps, but each one gets you closer to your dream home. Remember, stay updated, ask questions and never hesitate to negotiate for better terms.
Mortgage Programs in Florida
Homeownership isn't just about meeting your mortgage payments. There are other costs like property taxes and maintenance that can add up. The Sunshine State offers programs through the Florida Housing Finance Corporation to make homeownership more affordable.
These mortgage programs can help lower your down payment or qualify for down payment assistance. In some cases, you might even lock in more favorable current mortgage rates in Florida. With these resources, becoming a homeowner in the Sunshine State becomes a financially sound possibility rather than a burden.
Homebuyer Loan Program
This program is specifically tailored for first-time homebuyers. It provides 30-year fixed-rate first mortgage loans through a network of approved lenders across Florida. You can also pair it with a second mortgage program to help with down payment and closing costs. To be eligible, you must have a credit score of at least 640 and meet other criteria, such as purchase limits and income requirements for your county. Consider this option to potentially secure more favorable average mortgage rates in Florida.
FL Assist (The Florida Assist)
This program offers up to $10,000 for FHA, VA, USDA, and conventional loans. What sets it apart is its 0% interest rate, non-amortizing, deferred second mortgage, which means you don't have to start repaying it until you sell, refinance, or move homes. The loan isn't forgivable, but its deferred repayment feature makes it a strategic option for offsetting upfront costs. That allows you to opt for loans with lower mortgage interest rates in Florida.
The Florida Homeownership Loan Program (FL HLP) Second Mortgage
This program offers a $10,000 second mortgage with a 3% interest rate over a 15-year term. Remember, it requires monthly payments, and those might affect your debt-to-income ratio (something lenders consider when you're getting approved for primary loans). Keep in mind that you're committed to these payments until you sell, refinance or move out. However, it's a solid option if you're confident about handling the additional monthly cost while benefiting from some of the best mortgage rates in Florida.
HFA Preferred and HFA Advantage PLUS Second Mortgage
With this program, you'll receive a second mortgage ranging from 3% to 5% of the total loan amount. Here's the kicker: it's forgivable at a rate of 20% per year over its five-year term, provided you stick with Florida Housing's conventional first mortgage products. That means by the fifth year, your second mortgage could essentially be wiped clean. So, if you're eyeing competitive mortgage rates in Florida, this could be a great complement to your home financing strategy.
Frequently Asked Questions
If you're looking for comprehensive insights into mortgage rates in Florida, you've come to the right section. We've answered some of the most frequently asked questions about this subject:
About Christopher Boston
---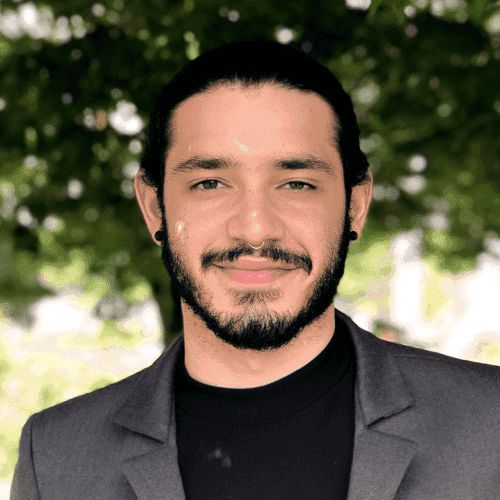 ---