Connecticut has a homeownership rate a smidge below the national average, but don't let that discourage you — mortgages are here to help. A mortgage is a loan you get specifically to buy a home. One big factor in choosing the right mortgage for you is the mortgage rate. Getting your hands on the best mortgage rates in Connecticut can enhance your overall mortgage experience.
Current Mortgage Rates in Connecticut
According to FRED Economic Data, Connecticut's homeownership rate in 2022 stands at 64.8%, just a touch below last year's national average of 65.9%. While fewer people own their homes in the Constitution State, the opportunity to buy a home with the help of a mortgage is still ripe. Let's talk numbers: the average 30-year fixed-rate mortgage is at 7% in Connecticut compared with 6.93% nationwide. For a five-year adjustable rate, it's 7.18% versus 6.95%, with the state having the higher figure.
Although the current mortgage rates in Connecticut are higher than the nation's, it might not always be that way. These can change due to a variety of factors like economic conditions, policy changes and supply and demand in the housing market. So, it's a good idea to keep tabs on them. Connecticut offers a range of mortgage types, each with its own set of rates. Don't forget to consider these before making your final home loan choice.
Finding the Best Mortgage Rates in Connecticut
A mortgage rate isn't just a number you'll have to live with — it's a crucial factor that shapes your financial landscape for years. A lower rate can significantly reduce the amount you'll pay over the life of your loan, offering a way to financial flexibility. Fortunately, there are specific strategies that can help you secure the best mortgage rates in Connecticut. Here are some of them:
Compare Local vs. National Lenders: Local lenders often have a deeper understanding of Connecticut's real estate market. Because of this, they may offer better rates than larger, national lenders. This insight could lead to rate reductions that may not be publicly advertised.

Utilize a Rate Lock: When market conditions are favorable, locking in a rate can be a strategic move. It ensures you secure a low rate before potential increases, saving you a noticeable amount on future payments.

Adjustable vs. Fixed Rates: Knowing when to opt for an adjustable-rate mortgage can be beneficial. If you intend to sell your house before the adjustable rate kicks in, you can enjoy lower initial payments, which can be a game-changer.

Points System: Buying points upfront to reduce your mortgage rate can be a wise long-term investment. If you're planning on staying in your home for many years, the benefit of long-term savings can outweigh having higher upfront costs from mortgage points.

Reduce Existing Debt: Lenders often look at your debt-to-income ratio when setting your mortgage rate. Strategies like the snowball method, where you focus on paying off smaller debts first, or debt avalanche, where you tackle debts with the highest interest rates, can improve your standing, leading to lower mortgage rates.
Your effort in securing a competitive mortgage interest rate in Connecticut can pay off in multiple ways, from monthly savings to long-term financial flexibility. Take a strategic approach to mortgage rates, and you'll be well-positioned for financial success in the years to come.
Mortgage Types in Connecticut
Buying a home in Connecticut is a significant financial commitment, especially with an average home value of $379,836 — above the national average. Choosing the right mortgage type can influence your financial future since it affects your long-term debt, monthly payments and overall homeownership experience. Fortunately, there's no lack of options in the Constitution State. Here are some you can consider:
When picking a mortgage, the rate type is equally crucial. Understanding this can help you nail down the perfect mortgage for your financial situation.
| Rate Type | Pros | Cons |
| --- | --- | --- |
| | Easier budgeting with consistent payments | |
| | | Payments can increase over time |
The right mortgage and rate type cater to diverse needs and circumstances. By understanding your options, you're more likely to make a financial decision tailored to your unique circumstance — and it can only get better if you can secure the most advantageous mortgage loan rates in Connecticut.
MORTGAGE CALCULATORS: YOUR TOOL FOR CONNECTICUT LOANS
MoneyGeek's mortgage calculator is a great tool to help you determine how different rates might impact your monthly payments and total loan cost. By playing around with various scenarios, you can find the ideal loan setup that best fits your budget and lifestyle.
How to Get a Mortgage in Connecticut
Navigating the mortgage landscape is like mastering a new skill set — each step plays a crucial role in shaping your financial future. The right mortgage can be a foundation for long-term financial health, turning a house into an asset that works for you. Here's how you can secure a mortgage in Connecticut with confidence.
1
Check Your Credit Score
Your credit score is your financial resume. A better standing increases your chances of loan approval and can also help you secure lower home mortgage rates in Connecticut. Check your score early to address any discrepancies.
2
Budget Wisely
Understand your financial landscape. Determine how much you can afford to borrow based on your income, existing debts and lifestyle needs. It's your first step toward responsible homeownership.
3
Shop Around for Lenders
Mortgage offers aren't one-size-fits-all. Research multiple mortgage lenders to compare rates, fees and terms. Make sure you're not compromising the essential aspects to gain superficial benefits.
4
Get Pre-approved
It's a formal process where a lender reviews your financial documents and tells you how much they're willing to lend. Getting pre-approved not only shows sellers you're a serious buyer but also helps you refine your home search to fit your budget.
5
Submit Application
Now, you'll fill out the lender's formal application and submit the required documents, which typically include tax returns, proof of income and credit history.
6
Home Appraisal
It's when the lender assesses the property's worth. The appraisal can affect both the loan amount and your mortgage terms, so don't underestimate its importance.
7
Close the Deal
Upon loan approval, you'll sign the legal documents and make your initial down payment. Once this is done, you'll officially be a homeowner, so don't skip the fine print on the paperwork.
Each step in securing a mortgage in Connecticut serves to fine-tune the process, shaping it around your needs and capabilities. Whether you're a first-time buyer or seasoned investor, understanding them can lead to a smoother process and enable you to take advantage of the best home mortgage rates in Connecticut.
Mortgage Programs in Connecticut
Owning a home isn't just about paying off your mortgage every month — there are hidden costs that you may not have considered before, such as homeowners insurance and unexpected repairs. These can make homeownership feel out of reach for some.
Fortunately, the Connecticut Housing Finance Authority offers various programs to help you tackle these additional costs. It makes securing a mortgage easier without using up all your resources. These programs not only offer discounted mortgage rates in Connecticut but also provide financial incentives and educational resources to ensure you're fully prepared for this long-term commitment.
HFA Advantage® and HFA Preferred™ Loan Programs
If you're considering a first home in Connecticut, or eyeing a property in a Targeted Area, the HFA Advantage® and HFA Preferred™ programs offer compelling perks. These include competitive interest rates, no upfront mortgage insurance and lower monthly insurance payments. They also allow you to tap into the CHFA's Down Payment Assistance Program loans for added financial support.
Eligible properties range from single-family homes to four-unit properties. To qualify, you needn't have owned a home in the last three years, but your new property must be your primary residence and meet the CHFA's price and income guidelines.
Government-Insured Mortgage Programs
These programs collaborate with federal organizations like the FHA, VA, and USDA Rural Development to offer accessible loan options. These aren't just for first-timers — you might still be eligible even if you've owned a home before, especially if you're considering settling down in a federally-designated Target Area for community renewal.
You can enjoy rates that are often below the market average and get help with down payments and closing costs. To qualify, ensure the home is your primary dwelling — no vacation spots allowed. You also need to meet the CHFA's guidelines regarding the home's price and your income. The CHFA Resource Map can guide you on these limits, ensuring you're on the path to find mortgage loan rates in Connecticut that work for you.
Down Payment Assistance Program (DAP) Loan
Navigating the down payment and closing costs can be a major hurdle for many aspiring homeowners. Fortunately, the CHFA's Down Payment Assistance Program (DAP) loans are low-interest second mortgages that can cover these upfront costs.
These loans can offer home purchase aid of up to $20,000 with interest rates as low as 1.00% (APR between 1.10% and 1.50%) for loans reserved through the end of 2023. To qualify, a participating lender must approve you for a CHFA mortgage. However, your ability to manage both the primary mortgage and the DAP loan repayments is crucial for eligibility.
Time To Own — Forgivable Down Payment Assistance
With an infusion of $20 million in 2023, the CHFA's Time To Own program is helping more Connecticut residents become homeowners. The program offers 0% interest loans with no monthly payments to help you cover your down payment and closing costs. Ten percent of your loan amount is forgiven each year until it's entirely wiped out on the 10th anniversary of your loan closing.
The loan cap varies based on your home's location. If you're buying in an area classified as High or Very High Opportunity, you could get up to $50,000. In other areas, the cap is $25,000.
Eligibility hinges on a few factors. For example, you must have been a Connecticut resident for the past three years, and while first-time buyers are the focus, previous homeowners can apply if they're eyeing a home in a designated Target Area.
Frequently Asked Questions
This list of commonly asked questions can guide you through the intricacies of mortgage rates in Connecticut. The knowledge it provides can help you make sounder financial decisions.
About Christopher Boston
---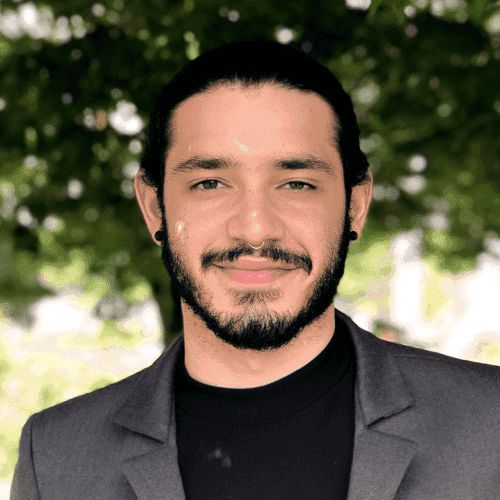 ---