Owning a home in California is a bit different from the rest of the country. The average home value is more than double the national average, which may explain why fewer people own homes here. But if your dream home is in the Golden State, a mortgage (a loan specific to buying property) might come into play. A favorable mortgage rate can make your homeownership experience a lot smoother since it influences how much you'll pay over the life of the loan, affecting your long-term finances.
Current Mortgage Rates in California
If you're looking to buy a home in California, you're not alone, but you're in a smaller crowd. According to FRED Economic Data, the homeownership rate in California was 55.3% in 2022 compared with the national average of 65.9%. Although fewer people own homes in the Golden State, getting a mortgage can make homeownership more attainable, and one detail to focus on is the rate.
Mortgage rates today in California for a 30-year fixed-rate mortgage averages at 6.98%, just a bit higher than the national average of 6.92%. The 15-year fixed rate comes in at 6.23%, also slightly above the U.S. average of 6.18%.
Mortgage rates can change due to a variety of factors like economic conditions and lender competition. Knowing the current rates can help you choose the best mortgage type for you, as different types come with different rates.
Finding the Best Mortgage Rates in California
Understanding how to snag the most competitive mortgage rates can significantly influence your financial well-being over time. Opting for more favorable figures means you could save thousands over the course of your loan. Here are some specialized strategies that go beyond the basics to help you secure the best mortgage rates in California.
Pay Mortgage Points: One strategic way to lower your mortgage rate is by paying for mortgage points. It's essentially prepaying some of the interest upfront. Each point costs 1% of your mortgage amount and can shave as much as 0.25% off your interest rate.

Improve Debt-to-Income Ratio: Lenders are more willing to offer lower rates to individuals with a healthy debt-to-income ratio because it indicates financial stability. Work on paying down debts or increasing your income before applying for a mortgage to get a more favorable rate.

Negotiate with Lenders: Don't just accept the first rate you're offered. Be proactive — gather quotes from multiple lenders and use them to your advantage during negotiations. Some lenders are willing to match or beat competitor rates if you can present a compelling case.

Maintain a Relationship with Your Bank: Loyalty can pay off. If you've maintained a good financial relationship with your bank, you might be eligible for preferential rates. It can be advantageous to start your mortgage rate search with your current financial institution to see if they offer any loyalty discounts.

Use Rate Locks: Interest rates can be volatile. Locking in a rate for a certain period can protect you from fluctuations while completing the mortgage process. Typically, rate locks last from 30 to 60 days, but the specifics can vary between lenders.
These strategies can give you a better chance of securing a lower mortgage rate, which saves you substantial amounts of money in the long run. The extra effort up front could mean lower payments and more financial freedom down the road.
Mortgage Types in California
When it comes to home values, California stands out. The average home here costs around $741,789, more than double the national average of $348,126. A higher home value might look intimidating, but that's where mortgages come in handy, offering you ways to break down that large sum into manageable payments. Fortunately, you have more than enough mortgage options in California. Here are some to consider:
Conventional Loans: These loans are the most straightforward. They're not backed by any government agency, so the qualification standards can be stricter like a higher credit score or a bigger down payment. However, they're flexible in terms of loan amount and come with competitive interest rates. They're a solid choice if you have a stable financial history.

FHA Loans: Backed by the Federal Housing Administration, FHA loans are perfect if you're a first-time homebuyer or have a lower credit score. They offer low down payment options, sometimes as low as 3.5%, making it easier to enter the housing market.

VA Loans: If you're a veteran or an active-duty military member, VA loans are designed for you. Backed by the Department of Veterans Affairs, these loans require no down payment and don't demand private mortgage insurance (PMI), reducing your monthly costs.

USDA Loans: Aimed at promoting homeownership in rural areas, these loans are backed by the U.S. Department of Agriculture. They require no down payment and offer reduced mortgage insurance costs. If you're eyeing a home in a less populated part of California, this could be your best bet.

CalHFA Programs: These are special loan programs tailored for Californians. Whether you're a first-time homebuyer or need down payment assistance, CalHFA has a range of options to make homeownership more achievable in the Golden State.
No matter your situation, there's likely a mortgage type that fits your needs. The key is to weigh the pros and cons while keeping an eye on current mortgage rates in California to ensure you're making the most of your options.
MORTGAGE CALCULATOR FOR CALIFORNIA RATES
If you want to get a clearer picture of your potential monthly payments, a mortgage calculator can be your best friend in this journey. MoneyGeek offers an easy-to-use calculator, allowing you to play around with different scenarios. By using this tool, you can gain valuable insights into what you can afford, which can guide you toward finding the best deal in California.
How to Get a Mortgage in California
Owning a home is often a dream come true, but the path to homeownership can seem like a maze. Understanding how to get a mortgage in California can be your road map to making wise financial choices and securing the home you want. It isn't just about buying a property — it's a long-term commitment that can affect your financial well-being. So how do you navigate this process efficiently? Here's a step-by-step guide.
1
Pre-Approval
Before you browse through home listings, getting pre-approved can give you a clear budget. It involves a lender assessing your financial history and telling you how much you can borrow. Having a pre-approval letter not only sets your budget but also shows sellers you're a serious buyer.
2
Budget and Home Search
Knowing your borrowing limit is only half of the equation. You also need to factor in additional costs like property taxes, homeowners insurance and potential homeowner association (HOA) fees. Use this complete picture to establish a realistic budget that aligns with your financial goals and lifestyle. It can serve as your compass during your home search, helping you stay focused and make financially sound choices.
4
Document Gathering
Assemble all the required paperwork, including proof of income, tax returns and credit history. Organizing these documents in advance can accelerate the application process.
5
Loan Application
Choose a mortgage lender and submit your application. It should include all the documentation you gathered plus any additional information the lender requires.
6
Home Inspection and Appraisal
After your offer on a home is accepted, it's subjected to an inspection and appraisal. These assessments validate the condition and value of the home, crucial for the final loan approval.
7
Final Loan Approval
Once all checks are complete and the lender is satisfied, you'll receive the final loan approval. It comes in the form of a "closing disclosure" that outlines all the specifics of your mortgage.
8
Close the Deal
With all the steps completed, you'll sign the final paperwork, make your down payment and collect the keys to your new home.
Understanding the steps to navigate the mortgage process can help you not only get the home you desire but also position you advantageously in terms of mortgage interest rates in California.
Mortgage Programs in California
Owning a home isn't just about making mortgage payments; you'll also need to account for property taxes and maintenance. Luckily, the California Housing Finance Agency (CalHFA) has some programs that can make homeownership more affordable. If you're feeling weighed down by today's mortgage rates in California, these programs could be a game-changer for you.
Government Loan Programs
Before we get into the details, it's important to know that CalHFA government loans can be your ticket to more achievable homeownership in California. They're tailored to different needs, making it easier for a variety of people to own a home in the Golden State.
CalHFA's government loans offer something for almost everyone, whether you're a first-time buyer or looking to move to the countryside. Keeping an eye on current mortgage rates in California can help you optimize these programs to your advantage.
Conventional Loan Programs
If FHA, VA or USDA loans don't align with your homebuying goals, don't worry. The California Housing Finance Agency (CalHFA) also provides conventional loan options that may suit your needs. Here are some to explore:
CalHFA Conventional Program: It's insured through private mortgage insurance, giving you an additional layer of protection. What sets it apart is its 30-year fixed interest rate, ensuring your payments remain consistent over time.

CalPLUS Conventional Program: Offering a similar structure as the standard conventional program, the CalPLUS option comes with a slightly higher rate. It also gives you access to the ZIP program to cover your closing costs, giving you financial breathing room as you seal the deal on your new home.
These conventional programs by CalHFA offer the benefits of stable payments and added features to help you manage upfront costs. Whether you're navigating the California mortgage market for the first time or revisiting it, these conventional loan options offer an attractive pathway to homeownership.
MyHome Assistance Program
MyHome offers a junior loan equivalent to as much as 3.5% of your home's sale price or value to borrowers interested in a CalHFA FHA loan. It can significantly help you with the down payment and closing costs. However, if a CalHFA conventional loan is more your speed, the program provides a similar junior loan, but the amount goes up to 3%. Either way, MyHome can help you secure better current mortgage rates in California and make the financial burden of homeownership more manageable.
Frequently Asked Questions
We know you might have specific questions on the ins and outs of mortgage rates in California. We gathered some common queries to help you make well-informed decisions.
About Christopher Boston
---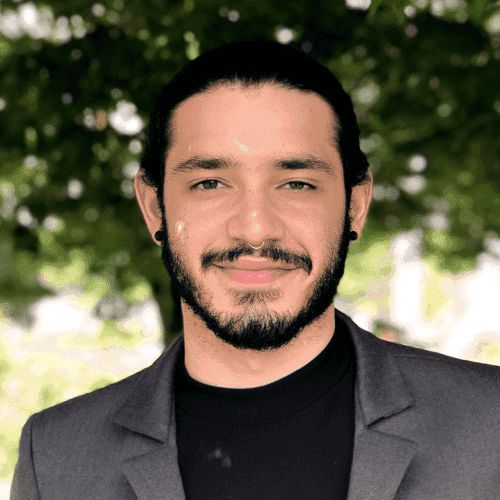 ---