Owning a home is a significant milestone, and Arizona has a higher homeowner rate than the national average. Mortgages are often the pathway to homeownership in the Grand Canyon State. Finding the best mortgage rates in Arizona helps ease your financial burden and enhances your overall borrowing experience. Knowing the rates and options gives you the upper hand, allowing you to make sounder financial decisions.
Current Mortgage Rates in Arizona
In 2022, the homeownership rate in Arizona stood at 68.1%, slightly edging out the national average of 65.9%, according to FRED Economic Data. Looking at today's mortgage rates in Arizona, the rate for a 30-year fixed-rate mortgage averages 7.05%, while it averages 6.87% in the U.S. 15-year fixed-rate mortgage rates are also higher in Arizona at 6.49%, as opposed to 6.14% nationally.
Rates aren't static — they can change based on factors like credit scores and market conditions. A higher credit score can get you a better rate, while market volatility can cause rates to fluctuate. Given that rates can change, staying updated can give you a leg up by helping you make timely decisions, potentially saving you money in the long run. Arizona also offers a variety of mortgage types, each with distinct rates.
Finding the Best Mortgage Rates in Arizona
Owning a home in Arizona is exciting, but the financial journey shouldn't be taken lightly. An important part of this adventure involves securing a mortgage rate that works in your favor. A more competitive rate can significantly affect your long-term financial wellbeing, allowing you to save potentially thousands over the life of your loan. Here are some tips to help you:
Go for Shorter Loan Terms: A 15-year mortgage might mean paying more per month compared to a 30-year mortgage, but lenders often offer lower interest rates for shorter loans. This strategy can save you tens of thousands in interest payments over the course of the loan if you have wiggle room in your monthly budget.

Utilize Rate Locks: When mortgage rates are favorable, many lenders offer the option to lock in the rate for a specific time period, usually between 30 to 60 days. Even if rates rise, you'll still secure your loan at the lower rate. Remember that some rate locks come with fees, so it's worth weighing this against potential interest rate increases.

Explore Buydowns: A buydown allows you to pay more upfront to get a lower interest rate. Essentially, you're buying discount points at the start, which lowers your monthly payment and saves you money in the long run. Consider this if you have extra cash when you're closing on your home.

Monitor Rate Movements: Mortgage rates can fluctuate due to economic factors. Awareness of these shifts allows you to apply for a mortgage when rates are more favorable. Keep an eye on financial news and consider subscribing to newsletters focusing on mortgage trends.

Leverage Large Down Payments: The more money you can put down upfront, the less risk the lender takes on, so large down payments of 20% or more often come with lower interest rates. This not only lowers your monthly payment but also the total interest you'll pay over the life of the loan.
Investing time and effort into securing the best rate is a building block for your financial future. Finding the best mortgage rates in Arizona starts with being well-informed and willing to explore all your options.
Mortgage Types in Arizona
The average home value in Arizona is $420,310, which is higher than the U.S. average of $348,126. With such a considerable investment at stake, selecting the right mortgage is key. Below is a detailed table covering specialized mortgage types, each with its pros and cons.
| Mortgage Option | Pros | Cons |
| --- | --- | --- |
| | No PMI if down payment is 20% or more, offering long-term savings. | Stricter credit requirements and higher down payment can be barriers. |
| Jumbo Loans: Exceed conforming loan limits set by Freddie Mac and Fannie Mae. | Allows you to borrow more than typical loans, enabling you to buy a higher-priced home. | Come with stricter credit and income requirements, potentially resulting in higher rates. |
| VA Loans: Specifically for military service members and veterans. | No down payment and no PMI make them more accessible and affordable. | Only available to eligible veterans and can include a funding fee. |
| FHA Loans: Backed by the Federal Housing Administration. | Lower credit score requirements and smaller down payments increase accessibility. | Require mortgage insurance, adding to the loan cost, and come with lower loan limits. |
Different mortgage types offer specific benefits and understanding the basic structures of mortgages is also useful. In Arizona, you'll commonly encounter two main structures: fixed-rate and adjustable-rate.
Fixed-Rate Mortgages: The interest rate stays the same for the entire loan term, so your monthly payments are predictable, making budgeting easier. The downside is that fixed-rate mortgages often start with a higher interest rate than adjustable-rate mortgages.

Adjustable-Rate Mortgages (ARMs): The interest rate can change at specified times, usually after an initial fixed period. These mortgages offer the advantage of a lower initial interest rate, but the risk is that your payments can increase if interest rates go up.
Awareness of your mortgage options allows you to tailor your choice to your unique needs. With these insights, you can better navigate current mortgage rates in Arizona and select the mortgage that fits you best.
USING A MORTGAGE CALCULATOR
A mortgage calculator can be a handy tool. This online resource allows you to plug in various factors such as the loan amount, down payment and mortgage interest rates in Arizona. You can then see how different scenarios could impact your monthly payments. The more you experiment with the calculator, the better you'll understand what kind of mortgage fits within your budget and aligns with your financial goals.
How to Get a Mortgage in Arizona
Understanding the process of getting a mortgage can give you an upper hand when you're ready to make the jump to homeownership. Each step of the way offers its own set of opportunities and challenges, so let's dive into the details.
1
Get Pre-Approved
The first step in securing a mortgage is obtaining a pre-approval letter from a lender. A pre-approval helps you understand your budget and makes you more attractive to sellers. Choose a lender who specializes in the Arizona market for more accurate estimates.
2
Choose the Right Type of Mortgage
Whether you're considering a conventional mortgage or an FHA loan, make sure to compare rates and terms. Use online tools to simulate how different mortgage types will impact your monthly budget.
3
Find a Lender
There's no lack of lenders in Arizona willing to provide you with a loan. To find the one that suits you best, don't just focus on the best mortgage rates in Arizona; also consider factors like customer service and loan flexibility.
4
Submit an Application
Once you've made your mortgage lender selection, the next step is to submit a detailed application. This includes submitting documentation like your employment history, credit reports and tax returns. Organize all the necessary paperwork beforehand to expedite the process.
5
Get a Home Inspection and Appraisal
After your offer is accepted, you'll need to get the property inspected for any issues and appraised to confirm its market value. Use local Arizona professionals familiar with the area's real estate nuances.
6
Undergo Loan Processing and Underwriting
The lender will then review your application thoroughly. This phase might require additional documentation or clarification. Keep your financial status unchanged (avoid opening new credit lines or making large purchases) as any alterations could affect your loan approval.
7
Attend the Closing
The closing meeting is where you'll finalize the mortgage transaction. You'll sign your loan documents, make the down payment and officially become a homeowner. Thoroughly review all documents before signing and clear any last-minute questions you might have.
Being aware of each step and acting strategically can improve your chances of securing the best mortgage rates in Arizona, making the whole process more manageable and less stressful.
Mortgage Programs in Arizona
Owning a home involves more than just mortgage payments; there are also property taxes and maintenance costs to consider. Fortunately, the Arizona Department of Housing offers a program to ease these burdens and help make your path to homeownership as smooth as possible.
If you're considering becoming a homeowner in Arizona, the HOME + PLUS program is worth exploring. This state-run initiative provides both down payment assistance and support for closing costs, addressing two of the major upfront costs you'll encounter when buying a home.
It can offer down payment assistance up to 5% of the loan amount, directly benefitting you if you're low on upfront cash. Plus, it's compatible with a variety of mortgage types, from conventional to FHA and VA loans. By minimizing your initial out-of-pocket costs, the program allows you to capitalize on favorable current mortgage rates in Arizona, ensuring a solid start to your homeownership journey.
Frequently Asked Questions
Below, we answered some commonly asked questions to provide you insights to make a more informed decision.
About Christopher Boston
---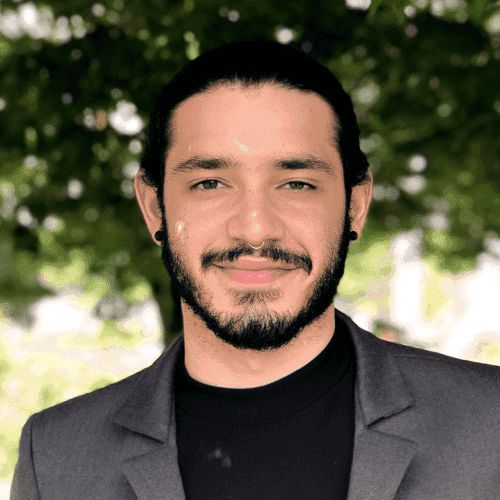 ---