Owning a home in The Last Frontier is a dream many people share. Homeownership rate in Alaska sits slightly higher than the national average, and mortgages are the ticket to this achievement for most homebuyers. Paying attention to mortgage rates in Alaska is wise — lower rates mean more affordable monthly payments, setting you up for long-term financial comfort.
Current Mortgage Rates in Alaska
According to FRED Economic Data, Alaska's homeownership rate in 2022 was 65.1%, close to the national average of 65.9%. Mortgages play a big part in making those numbers possible. However, current mortgage rates in Alaska are a bit higher on average than in the rest of the country. For instance, the interest rate on a 30-year fixed-rate mortgage averages 7.11% in Alaska, compared to 6.87% nationally. For a 15-year fixed-rate mortgage, the average rate is 6.5% in Alaska and 6.21% in the U.S.
However, these rates aren't set in stone. They fluctuate over time, so staying updated is a smart move. You'll also notice that different mortgage types are available in Alaska, each offering its own rate. This gives you options to find what works best for your financial situation.
Finding the Best Mortgage Rates in Alaska
Mortgage rates have a significant impact on your financial future — securing a more competitive rate can save you thousands over the life of your loan. To help you find the best mortgage rates in Alaska, here are some practical tips:
Compare Local vs. National Lenders: Your neighborly community banks or credit unions often understand the local market better, which can lead to more competitive rates and potentially lower closing costs than bigger national banks.

Employer Partnerships: Some Alaskan companies and government agencies partner with local credit unions or banks to offer their employees a reduced mortgage rate or lower closing costs. For instance, if you work for the State of Alaska or an Alaskan Native Corporation, you might be eligible for special mortgage programs or discounts. It's worth chatting with your HR department to explore these opportunities.

Use a Rate Lock: A rate lock means your lender promises to give you a specific interest rate for a specific amount of time, regardless of market fluctuations. This gives you peace of mind that your rate won't change before you close on your home.

Loan Features: Loans like adjustable-rate mortgages usually come with lower initial rates than fixed-rate ones. However, your rate could increase in the future, so make sure you're comfortable with this type of risk.

Government Programs: State-backed programs in Alaska can offer enticingly low rates. Check if you're eligible for any of these programs, as they can make a noticeable difference in your mortgage rate.
Investing your time and effort to secure the best possible rate is a step towards long-term financial stability and freedom. Ensuring you have a competitive mortgage rate in Alaska means your monthly payments are more manageable, allowing you to allocate money to other important life goals.
Mortgage Types in Alaska
When it comes to making one of life's biggest investments — your home — it pays to know your options. Especially in Alaska, where the average home value of $350,244 edges out the national average, understanding the kinds of mortgages available can go a long way in securing your financial future. Let's break down what these mortgage options look like:
In addition to these different loan types, there are also two different kinds of rate structures that mortgages may come with:
Fixed-Rate Mortgages: These are loans with interest rates that remain the same throughout your loan term. You can count on stable monthly payments, making budgeting simpler. The trade-off is that initial interest rates might be higher than other types of mortgages.

Adjustable-Rate Mortgages: With these, your interest rate starts low but can adjust over time based on market conditions. That initial low rate is attractive but be prepared for possible rate hikes in the future.
The key takeaway is that you've got options. The right mortgage package can make all the difference in how comfortably you settle into your Alaskan home. When you understand your options, you're better equipped to make a smart decision about mortgage rates in Alaska.
USING A MORTGAGE CALCULATOR
A mortgage calculator is like having a mini financial advisor in your pocket. Plug in some numbers, and you can get an idea of your potential monthly payments. It gives you a sense of what you can afford, preventing you from getting swept away by homes out of your budget. MoneyGeek's mortgage calculator can help you find the mortgage rates in Alaska that work for your situation.
Feel free to play around with different scenarios — change your down payment amount, loan term or interest rate to see how each variable impacts your monthly payments.
How to Get a Mortgage in Alaska
Understanding the ins and outs of obtaining a mortgage in Alaska can improve your homebuying experience considerably. When you're well-informed, you'll be in a better position to secure favorable loan terms and rates. Here is step-by-step guide to help you on this journey:
1
Know Your Budget
First, determine how much you can afford to borrow. Use online mortgage calculators to understand your potential monthly payments based on different mortgage rates in Alaska. Try to determine your budget well before you start house hunting. This way, you can rule out properties out of your financial reach, saving time and energy.
2
Check Your Credit Score
Your credit score plays a major role in the mortgage rates you'll be offered. Get a free credit report and address any errors or discrepancies immediately. This can streamline the pre-approval process.
3
Research Mortgage Types
Understand the different types of mortgages available — fixed-rate, adjustable-rate, etc. — and decide which suits you best. Talk to friends or family members who recently went through the mortgage process. Their insights can offer you firsthand knowledge that online articles can't capture.
4
Get Prequalified
This is a quick process where you provide a lender with basic information about your income, credit and debt. You can often get prequalified online in minutes, giving you an estimate of how much you may be able to borrow.
5
Get Pre-Approved
Pre-approval is more formal than prequalification and requires documented proof of your financial status. Gather all required documents, such as W-2s, bank statements and tax returns, to expedite this process.
6
Shop for Lenders
Different mortgage lenders offer different rates and terms. When comparing offers, look beyond just the mortgage rates in Alaska — consider other costs, such as fees and the flexibility of terms.
7
Apply for the Mortgage
Once you've chosen a lender, you'll fill out a mortgage application and submit financial documents. Read through the application thoroughly before starting, and have all your financial documentation in a centralized location.
8
Close on the Home
This is the final step, where you'll sign the contract and finalize your mortgage. Before the closing date, review all terms and costs one final time to avoid any last-minute surprises or delays.
Understanding each step in the mortgage process can be your key to unlocking better mortgage rates in Alaska and preparing yourself so you can find the terms that best fit your financial situation.
Mortgage Programs in Alaska
Homeownership in Alaska isn't just about making your monthly mortgage payments. You'll also face costs like home insurance and property taxes. But here's some good news: the Alaska Housing Finance Corporation (AHFC) offers programs that can make these expenses more manageable and influence the mortgage rates in Alaska today. Let's take a closer look at some of them.
First Home
The First Home program serves as a lifeline for first-time homebuyers in Alaska. One of its standout features is the down payment assistance, which can be as low as 0% for eligible borrowers. This program offers competitive mortgage rates in Alaska, reducing the long-term financial burden. You can also pair the First Home program with a Mortgage Credit Certificate, which translates into federal tax credits, effectively putting money back in your pocket each year.
Unlike the broader First Home program, this program doesn't require you to be a first-time buyer if you choose a home in a designated neighborhoods. It aims to revitalize certain areas and foster community development. Just like its counterpart, First Home Limited offers down payment assistance and access to competitive mortgage rates. However, what sets it apart is its focus on properties in specific regions, encouraging geographic diversification.
The My Home program is an excellent option for existing homeowners looking to refinance. It targets those aiming to make their mortgage payments more manageable by taking advantage of lower interest rates. Specifically, My Home allows you to refinance without requiring mortgage insurance, a feature that can save you hundreds of dollars a year. Additionally, it offers fixed and adjustable-rate mortgages, letting you choose a payment plan that best fits your financial situation.
Frequently Asked Questions
The following commonly asked questions provide valuable insights into mortgage rates in Alaska.
About Christopher Boston
---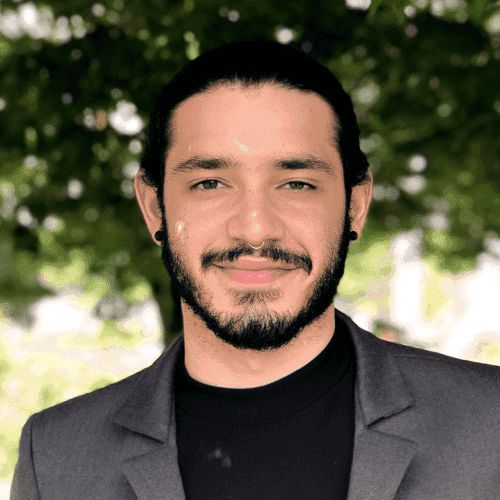 ---