According to a 2022 study, the average price of a home in California is $765,495. This reflects a roughly 7.1% increase compared to last year. Moreover, California home prices are substantially higher compared to the U.S. average.
House prices in California have been steadily increasing in recent years, and it's among the most expensive places in the U.S. to buy a home.
Buying real estate is a serious financial commitment. It involves a 20 to 30-year mortgage. If you're like most people, the house you're buying will be your primary place of residence. As such, it's a good idea to learn everything you can before committing to your purchase.
If you're looking to learn how to buy a house in California, MoneyGeek shares the steps that you should take to ensure you'll make the best decision and avoid going into debt.
On average, houses in California cost $765,495, which is higher than the U.S. median home price.
Most homebuyers will need a 20% down payment to get a mortgage in California. However, there are low and zero-down-payment options for qualified individuals.
If you're looking to buy a house in California, you'll need to find the best location, calculate costs, get pre-approval, do a home inspection and close the sale.
Choose an Ideal Location
Location plays an important role in determining real estate prices. The neighborhood, cost of living, access to amenities and other relevant factors affect how much it costs to buy a house in California.
To illustrate, you need to pay around $381,839 to buy an average home in Bakersfield, while it's approximately $1,463,289 if you're looking to purchase a house in San Francisco.
WORK WITH A REAL ESTATE AGENT
It's recommended that you find a real estate agent if you're looking to buy a home in California. They will help you find the best house based on your needs and budget. Plus, they will walk you through the entire process of buying a home.
A trustworthy real estate professional is important if you want to find the cheapest places to buy a house in California.
Here's what you should look for in a reputable agent:
Referrals from your friends, colleagues and family
A license and experience
References from previous clients
Knowledge of the area
Good communication
CALCULATE THE COST OF LIVING
The cost of living in California varies depending on your location. For example, you may need to spend around 60% more for necessities if you live in San Francisco vs. Bakersfield.
Ideally, you'd want to live in a place with a lower cost of living compared to your income. As you go over your preferred locations, identify the cost of these items in that area:
Food
Transportation
Utilities
Education
Healthcare
Entertainment
MoneyGeek's cost of living calculator can help you learn about the ideal income for various California cities.
CONSIDER AFFORDABLE NEIGHBORHOODS
California is one of the most expensive places to live in the United States. Fortunately, you can still find affordable neighborhoods that have reasonable costs of living.
Generally, it's more affordable to live in suburbs or rural areas compared to cities. However, going that route could mean having limited access to hospitals, schools, job opportunities and other social amenities.
California's most affordable places to live include Clearlake, Fresno and Bakersfield.
Keep in mind that finding a location with an affordable cost of living is as important as finding low house prices.
Calculate Mortgage Rates
It's a good idea to understand your mortgage options if you want to buy a home in California. Different types of loans have varying rates, and the best mortgage for you will depend on your needs, profile and preferences.
Note that your income, credit score and debt-to-income ratio impact the kinds of mortgage you qualify for and your interest rates. We recommend that you shop around and compare offers so you can get the best deal.
SEE YOUR MORTGAGE OPTIONS
Your mortgage interest rate is affected by the type of loan you chose, your preferred lender and your profile. Generally, having a high credit score gives you access to low-interest loans. Otherwise, if you have a low credit score, it'll be both difficult and expensive for you to get a loan.
Here are California's average interest rates for different types of 30-year mortgages:
Remember that factors like loan terms and amounts also affect your interest rates.
USE A MORTGAGE CALCULATOR
It's crucial that you calculate your potential mortgage payments before you buy a home. This ensures that you can afford to pay for the loan and won't default on your mortgage.
MoneyGeek's mortgage calculator can help you understand your loan's different components. By inputting relevant details about your loan, we can estimate your principal, interest, insurance, tax and other expenses.
Meanwhile, MoneyGeek also offers an FHA vs. conventional loan calculator. This tool is helpful if you've qualified for both loans since it breaks down potential costs that may come with each loan. With it, you'll have a clearer understanding of the better loan product for your needs and profile.
Since mortgage loans are repaid for an extended period, it's important that you take the time and review your options. Doing this small step can result in big savings over time.
KNOW YOUR QUALIFICATIONS
Your credit and financial profile significantly affect the loans you can get. They also impact the terms and rates that lenders will offer you.
Mortgage companies will study your creditworthiness based on these factors:
Credit score: Having a good credit score means you're more likely to repay your loan on time. You'll be considered a low-risk borrower, so you'll have lower interest rates.
Income: Lenders will assess your income to know if you have the means to repay your loan. Some companies even have income and debt-to-income ratio requirements. Generally, having a higher disposable income means you can settle your obligations.
Down payment: Lenders may require down payments for their loans. Mortgages with high down payments tend to have lower interest rates and monthly payments.
Prepare Down Payment Requirements
Loans feature different down payment requirements. How much you'll need to pay upfront depends on what type of loan you qualify for. Some mortgages require as little as 3.5% down, but you'll need a 20% down payment for most loans.
Notably, qualified homebuyers may get no-down-payment home loans from the VA or USDA.
DETERMINE DOWN PAYMENT REQUIREMENTS
One of the biggest costs you need to prepare for if you're buying a home is the down payment.
Your down payment amount will vary depending on the type of loan you get. Conventional loans typically require a 20% down payment, but you can access low or zero-down-payment loans from the VA, USDA and other government programs.
Keep in mind that your profile still determines whether you can qualify for a 0% down payment. For example, VA home loans are only available to veterans and active military members. Meanwhile, you can only get a USDA home loan if you're buying a house in a rural area.
Additionally, your down payment will also impact the terms of your loan. A high down payment amount usually results in lower interest rates and monthly payments.
CALCULATE MORTGAGE INSURANCE
You'll be required to get private mortgage insurance (PMI) if your home loan has less than a 20% down payment. This protects the loan company in case you fail to make payments and default on your mortgage.
Here is how PMI comes into play depending on your loan type:
Conventional loans: If your down payment is less than 20% of the home's price, your lender will likely require you to get PMI.
FHA loans: You don't need to get PMI even though you're getting a low-down-payment home loan from FHA. However, you may be required to pay a mortgage insurance premium (MIP) upfront.
VA loans: VA home loans don't usually require PMIs.
USDA loans: You may have to get a guarantee fee for your USDA home loan, but you don't need to get PMI.
DOWN PAYMENT ASSISTANCE PROGRAMS
If you're a first-time homeowner or you haven't owned a house in the past three years, you may qualify for a down payment assistance program in California. These programs are helpful for first-time buyers since they remove a big financial hurdle for a house purchase.
Check if you're eligible for these down payment assistance programs in California:
California Housing Finance Agency (CalHFA): This state agency offers financing and assistance programs to low-income Californians, helping with down payments, closing costs and foreclosure prevention.
CalVet Home Loans: CalVet home loans feature below-market interest rates and lack down payment requirements. Veterans looking to buy a house in California may qualify for this loan.
The U.S. Department of Housing and Development (HUD) offers various resources for first-time homebuyers in California who are looking for financial assistance.
Get Pre-Approved for a Mortgage
It's a good idea to get mortgage pre-approval before you shop for homes in California. This allows you to know how much money you can get from the bank.
Loan pre-approval includes a document that states the amount you can borrow and your interest rate for the mortgage.
Alternately, a prequalification is a verbal or online indication from the lender that you can borrow money from them. This carries less weight than a pre-approval.
GATHER NECESSARY DOCUMENTS
Before approaching a lender, it's a good idea to gather all the documents you'll need to apply for the loan. Typically, lending companies will ask for your personal and financial documents. They will use this to verify your identity, income and credit history, which will give them an idea of your creditworthiness.
Most people will be required to submit these documents:
Driver's license
Social Security card
Most recent pay stubs
Three years of tax returns with W-2s
Bank statements
Credit cards and a list of debts
However, depending on your profile, you may need to submit additional documents.
TIME YOUR PRE-APPROVAL
It's a good idea to plan for your pre-approval. Getting pre-approved for a mortgage usually takes 10 days, although the timeframe may vary depending on your profile or preferred lender.
Most pre-approvals are only valid for 30–90 days. As such, you should only apply for pre-approval if you're ready to buy your house. If your pre-approval letter expires, you will need to secure another pre-approval.
Keep these timelines in mind to avoid wasting your time, effort and money.
RECEIVE PRE-APPROVAL LETTER
A pre-approval letter is a document from a loan company stating their willingness to lend you a certain amount of money. Although it's not a guaranteed offer, it's a reliable indicator for sellers that you'll be able to get financing for a home purchase.
You can get as many pre-approval letters as you want. However, since loan companies conduct hard credit checks before they issue pre-approvals, it may not be a good idea to apply for multiple pre-approval letters.
Note that pre-approvals are only valid for 30–90 days. You'll need to start the process over if your pre-approval expires.
Conduct a Home Inspection
Home inspections are an important part of buying a house. They can help you find problems in the house, which may end up costing you thousands of dollars in repairs if left undetected.
Plus, some lenders even require that your unit undergo a professional home inspection before they finance your mortgage.
Either way, completing a home inspection ensures you can take advantage of issues you find during home inspections when negotiating about the house's price.
CONTACT A LICENSED INSPECTOR
It's recommended that you find a licensed home inspector to help you complete your house inspection. They will provide you with an accurate and reliable report about the condition of the house, which ensures you know everything you should prior to finalizing your purchase.
To ensure that the house is safe and won't require repairs, it's crucial that you look at these parts:
Roof
Foundation
Heating and cooling systems
Electrical system
Plumbing system
Windows
Doors
Grounds
Attic and basement
Major appliances
Chimney
Additionally, if there's anything else that pops out at you as needing to be inspected, ask your inspector to evaluate your concerns.
FOLLOW CALIFORNIA-SPECIFIC INSPECTIONS
Home inspection in California is not regulated, and home inspectors are not required to get a license. Nonetheless, The California Contractors State License Board regulates home inspectors in the state.
Most lenders will require a home inspection before they agree to finance your home purchase. This process is important to ensure that your potential house is safe, comfortable and free from structural or mechanical issues.
You can ask for the assistance of your real estate agent to find a reliable home inspector.
GO THROUGH APPRAISAL
The loan company typically conducts a home appraisal to determine the market value of your potential house. During this process, the lender identifies if the property is worth the price that you'll be paying for it.
In the event that you default on your mortgage, the bank will take possession of the house. As such, they have to do due diligence with the property to ensure you don't overpay.
In California, only third-party home appraisers are allowed to conduct a property appraisal. But the loan company may help in scheduling and arranging the appraisal.
When evaluating the value of the house, appraisers study houses that have been sold in the area recently. They'll also study the home's overall condition, size, location, appearance, amenities, bedrooms, bathrooms and other features.
Close Your Mortgage Loan
Once the home inspection and appraisal have been completed, the lender will issue a loan offer. Review the document, and you can proceed with the closing process.
There are several costs that you'll need to pay during this time. Nonetheless, there are various programs in California that can help you afford the closing expenses.
SIGN ALL DOCUMENTS
The bank will make an offer and discuss the terms of the loan with you. If you accept them, you'll have to sign the following documents:
Final loan application: You'll be asked to sign a loan application form to confirm that all the details you've provided are correct.
Mortgage note: This document is the legal basis of your mortgage. It lists the mortgage amount, interest, payment schedule and other relevant details.
Property deed: All the technical details about the property, including its owners, are listed in its deed.
Closing disclosure: The terms of your loan are listed in the closing disclosure. Lenders are compelled to provide you with this document at least three business days before closing the mortgage.
Carefully review the details that are found in the documents you'll sign, and don't hesitate to ask the bank representative if something is unclear to you.
PAY CLOSING COSTS
Closing costs in California vary depending on your location, lender and other factors. Here are some of the closing costs that you may need to pay as a buyer:
Origination fee: Some banks charge an origination fee with their loans. The amount varies depending on the lender, but it's usually a small percentage of your loan.
Escrow: You might be required to deposit two months' worth of property tax and insurance payments into an escrow account.
Title search fee: This pays the title company to search public property records to ensure the ownership and integrity of the property.
Lender fees: Your lender may charge you for the property appraisal and other costs.
Third-party fees: There are numerous third-party costs that you'll need to pay, including inspection fees, attorney fees, homeowners association fees and more.
COMPLETE YOUR HOME PURCHASE
For most people, buying a house is a major life milestone. Although the process can be overwhelming, it helps to follow a step-by-step process to ensure you'll have a successful homeownership journey.
First, you must find the best place to buy a house in California. You'll then have to calculate possible mortgage payments and prepare the down payment. Afterward, you'll need to secure a pre-approval from a bank so you can shop around for houses. Next, do a home inspection and have the property assessed before finally closing the mortgage with the bank.
After the transaction has closed, check the documents you've received and note when the first payment is due. We recommend that you set up automatic payments or reminders so you won't miss a due date.
California Homebuying Details
Homebuying practices and regulations vary between states. If you're buying a house in California, it's important that you keep in mind real estate conventions that are specific to the state.
Notably, property tax in California is capped at 1%, but certain communities might be charged a special tax called the Mello-Roos Tax. Also, real estate agents in the state are allowed to represent both buyers and sellers.
1
Property Tax
California homeowners are required to pay property tax yearly. Currently, it's 1% of the property's value.
2
Mello-Roos Tax
In California, a city, county or school district may create a Mello-Roos Community Facilities District, which will result in an additional tax assessment for affected homeowners. Proceeds from this tax are used to fund specific infrastructure projects.
3
Dual agency
Real estate professionals in California are allowed to have dual agencies. This means one professional is allowed to represent both the buyer and seller, which facilitates a faster transaction.
4
Attorneys
You're not required to hire a real estate lawyer to oversee your mortgage closing in California. Nonetheless, you're free to get legal consultation if you'd like.
5
Environmental factors
Certain communities in California are exposed to wildfires. As such, it's recommended that you get a good home insurance policy to protect your property.
Frequently Asked Questions About Buying a Home in California
Buying a house can be challenging, especially considering its financial and personal implications. MoneyGeek answered some commonly asked questions about the topic to help you learn how to buy a home in California.
Experts' Tips on Buying a Home in California
What are the key factors to consider when buying a house in California?

What is the minimum credit score required for purchasing a house in California?

What common mistakes do home buyers make when trying to purchase a property in California, and how can they avoid these pitfalls?

Are there any programs available to help first-time home buyers in California?
Dr. David L Tuyo II
President and CEO of University Credit Union
Jacquelin Curry, Ph.D.
Associate Professor at California State University, Fresno and Broker
Jia Xie
Assistant Professor of Finance at Cal State Fullerton
Lorena Harting
Realtor and Property Manager at Beachside Realty
Raquel Fernandez
Broker Associate at Coronado Shores Co.
Pratish Patel
Associate Professor of Finance at Orfalea College of Business, Cal Poly
Kasama Lee
Community Realtor
Deanne Moore
Mortgage Loan Advisor
Lauren Worth
Mortgage Loan Officer at Mortgage Right
Ryan Grant
Division President at NEO Home Loans
Lauren Empey
Founder at Empey Realty
Dima Leshchinskii, Ph.D.
Professor of Finance at Menlo College
Brandon R. Amaral, CFP®, EA
Founder & Financial Planner, CERTIFIED FINANCIAL PLANNER™ and an Enrolled Agent at Amaral Financial Planning
Amy Clemens
Founder, Head of Client Happiness at at Pacific Edge Real Estate
Michael Manahan
Lecturer at California State University Dominguez Hills; Author and Business Consultant
Joey Bergandi
Founder at Velocity Realty
Marti Kilby
Real Estate Broker/Owner at Steele Group Realty
John Yeressian
Professor, Department Chair of Real Estate at El Camino College
Chris Keane
SVP, Direct Lending at Newfi Lending
John Meussner, CMA, CPT
Certified Mortgage Advisor (CMA)
About Joey Bergandi
---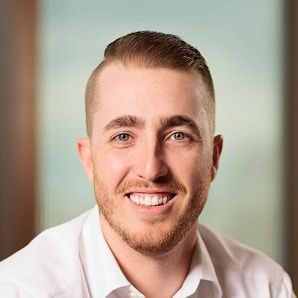 ---