Featured Experts
BE
Brandon R. Amaral, CFP®, EA
The Costs, Perks and Risks of Borrowing Against Your House
Guide to Home Equity Loans: Pros & Cons, Requirements & Limit
A home equity loan borrows against the value of your home. It's one way you can fulfill your large financial goals or needs since you receive a lump sum from your bank. MoneyGeek dives into pros and cons, and whether this is the best choice for you.
Advertising & Editorial Disclosure
Last Updated: 9/8/2023
Featured Experts
BE
Brandon R. Amaral, CFP®, EA
Getting a home equity loan can be considered as taking another mortgage against your home. The lender, usually a bank, provides the borrower with a lump sum that is equivalent to your home's equity.
If the borrower fails to pay their home equity loan, the lender can foreclose the house. Private lenders usually allow borrowers to loan around 80% to 85% of their home's value. Home equity loans have a fixed repayment plan, interest rates and monthly payments.
Borrowers decide how they use the money received from their home equity loan. However, it has its drawbacks. Home equity loans are a potential debt trap and it also reduces the house's equity. Thus, it's essential to understand how home equity loans work so you can decide if it's the best option for your financial needs.
Home equity loans are a way to borrow against the value of your home, which allows you to get the amount as a lump sum.
Lenders typically allow qualified borrowers to loan 80% to 85% of the home's equity.
Since the house counts as collateral for the loan, the lender can foreclose the house if the borrower defaults on payment.
How Does a Home Equity Loan Work?
A home equity loan is one way you can meet your financial goals since you turn your house's equity into cash. You can apply for a home equity loan at a bank, with an online lender or with a credit union.
Equity refers to the difference between the value of the house and how much you still owe your lender for your mortgage. There are different ways that equity can grow. For example, it increases when an area's real estate value goes up and when the borrower consistently pays their mortgage.
The amount you can borrow varies based on your home's equity and several financial factors. When you're qualified to take out a home equity loan, the lender will disclose the loan amount, interest rate, related fees, monthly payments and loan term. Once you agree to the loan terms, the lender will release the funds as a lump sum.
TERMS TO KNOW
Automated valuation model: Popularized by Zillow.com, this tool offers an estimate of your home's value without a full appraisal.
London Interbank Offered Rate (LIBOR): Sometimes used as a benchmark for interest rates on home equity loans. LIBOR is the rate international banks charge one another for Eurodollar and Eurocurrency loans.
Piggyback loan: Say you need to borrow more than 80 percent of your home's value but you don't want to pay mortgage insurance. A second loan lets you achieve this goal.
Prime rate: A common benchmark used by banks to set rates on home equity loans. It's the interest rate banks charge their most creditworthy commercial customers.
Other mortgage-related terms are covered in MoneyGeek's glossary.
Common Uses for a Home Equity Loan
It's up to you to decide how to use the money you receive from a home equity loan. But MoneyGeek strongly advises you to only use the money for important matters. Examples can be found in the table below.
Common Use

Description

This is a classic use of a home equity loan. Ideally, the pain of
incurring new debt will be offset by the increase in your home's
value.

Using the proceeds of a home equity loan to retire credit card
debt can lower your costs.

This use isn't so straightforward. Be careful not to sacrifice your
retirement stability to subsidize your kids' tuition.

You could use the proceeds to start a business or buy an investment
property. An obvious risk: If the investment goes south, how will
you repay the loan?

If you have a car loan, private student loans or other high-interest
debt, you might be able to save by using a home equity loan to pay
off that debt.
Calculating Your Equity
How do you know how much equity you have? It's an inexact science, but you should be able to find an answer that's close enough. First, you need to know how much you owe on your mortgage. If you receive monthly statements from your lender or servicer, this figure should be updated every month. If not, contact your loan servicer and inquire about your balance. Next comes the slightly trickier part: You need to know how much your home is worth. You could spend several hundred dollars for a full appraisal, but there's an easier way to find an estimate. Zillow.com and Redfin.com both offer so-called automated valuation models.
Redfin says its estimates for homes not on the market typically land within 6 percent of the actual value. Another reliable estimate comes from your local property appraiser, a public official who estimates your home's value for the purposes of collecting property taxes. Bear in mind, though, that these values can be a little quirky, with many property appraisers aiming for a market value that's somewhere below full value. And they're usually updated once a year, so they don't capture swings throughout the year. If you're still in doubt about your home's value, you might check in with the Realtor or loan officer you worked with when you bought.
CALCULATING YOUR EQUITY MADE SIMPLE
Step 1: Get an estimate of your home's value
Step 2: Find out the percentage you're allowed to borrow from the lender
Step 3: Multiply your home value with the percentage to get the maximum equity amount you can borrow
Step 4: Determine your remaining loan balance
Step 5: Deduct your remaining loan balance from the maximum equity amount you can borrow
Step 6: The answer will show you the total amount you can borrow
Pros and Cons of a Home Equity Loan
Home equity loans are ideal for borrowers who plan what they'll use the money for and know exactly how much they need to maximize it. It's best to use home equity loans for significant expenses like funding education or home renovation.
Generally, home equity loans have many advantages. However, it's not recommended for everyone, especially individuals who don't want to risk their house which is used as collateral by the lender.
Another risk you may run into is overborrowing, which can leave you drowning in debt. Therefore, it's wise to assess the pros and cons of a home equity loan to help you determine if it's worth your while.
Pros
Quick and easy closing compared with mortgages, although you still might need an appraisal and title work.
Tax deductibility. The IRS might allow you to deduct the interest you pay on your home equity debt.
A low-cost alternative to credit cards. Home equity loans offer lower interest rates and can be much cheaper.
Cons
Rates are higher than on mortgages.
This risk of foreclosure. Fail to repay, and your lender can take your house.
Difficulty qualifying. You'll need stellar credit and plenty of equity to get a loan.
Interest Rates and Fees for Home Equity Loans
More often than not, the cost of your home equity loan is more expensive than your primary mortgage. However, home equity loan rates are more competitive compared to personal loans and cash-out refinances.
Factors like prime rate, credit score, credit limits and loan-to-value (LTV) ratios influence your home equity loan rate. While the prime rate is typically used as the benchmark for lenders, it's possible to use another index such as the London Interbank Offered Rate. Loan terms also affect rates because the longer the loan term, the higher the rate. Meanwhile, a high loan-to-value ratio means that your rates increase because the lender is at a greater risk of loss.
Aside from the home equity loan interest, you'll need to shoulder costs for appraisals, credit checks and title work. When it comes to closing costs, some lenders cover it while others won't. Certain lenders require borrowers to repay closing costs if they don't meet specific conditions.
| | Type of Fee | What the Fee Includes | Cost Range |
| --- | --- | --- | --- |
| 1. | Application fee | This varies from lender to lender. | $0 to $50 |
| 2. | Appraisal fee | In some cases, the lender will use an automated valuation model, or AVM, instead of an appraisal. The cost is $50 to $95. If your lender needs a "desk appraisal," the cost might be $350 to $450. A full drive-by appraisal. | Up to $700 |
| 3. | Notary signing services | You might not need the full legal attention that normally accompanies a mortgage. | $150 |
| 4. | Title search and insurance | Lenders want to make certain you really hold title to the property you're using as collateral. | $350 to $1,000 |
| 5. | Credit report fee | Lenders will want to determine your creditworthiness as a borrower. | $10 to $25 |
| 6. | Flood certificate | This determines whether the property requires flood insurance. | $10 |
| 7. | Tax check | This lets the lender know if you've paid your property taxes. | $10 |
Applying for a Home Equity Loan
Home equity loans are available to most individuals. In order to take out a home equity loan, you usually need excellent credit and a great amount of equity. To consider your application, lenders typically require a FICO score of 720 to 740. Some lenders are willing to consider borrowers with a credit score of 620 or higher if they have a verifiable income history for two or more years.
In many ways, applying for a home equity loan is like applying for a mortgage. A credit check, proof of income, an estimated value of your property, the amount you owe to your mortgage lender, recent pay stubs, latest tax return and bank statements will all be necessary. Depending on your lender's policies, you also might need to pay for a title search and an appraisal. To obtain your credit score, the bank will ask for a Social Security number. If you have investment income or self-employment income that you'd like the lender to consider, you'll need to document that as well as home-related expenses such as property taxes, homeowners association dues, insurance premiums and monthly mortgage payments.
LOAN APPLICATION TIPS
There are two main reasons a lender rejects an application for a home equity loan: less-than-stellar credit and too little home equity. Johnna Camarillo, manager of equity lending at Navy Federal Credit Union, offers these tips for making sure your application sails through:
Use a third-party site to check your home's value. Their estimates aren't always spot-on, but they'll give you an idea of how much your house is worth and, therefore, if you have enough equity for a loan.
Check your credit report. Scrutinize the report for mistakes and make sure your credit score is at least 720
Clean up the exterior of the house. Lenders typically take photographs from the street; ladders, dumpsters or other obvious signs of construction may affect the appraisal.
WHAT IF YOU CHANGE YOUR MIND?
Uncle Sam lets you back out of a home equity loan within the first three days after closing, without penalty. The three-day cancellation rule applies only to home equity loans on primary residences. Essentially, there's a three-day cooling-off period that starts when you sign the contract for a loan; the lender can't deliver the funds for three days. If you're using the proceeds for a home improvement project, your contractor can't start work for three days. Federal law considers Saturdays as business days, but not Sundays or legal holidays.
HOW TO CANCEL A HOME EQUITY LOAN?
If you decide to cancel within three days of closing, you must inform the lender in writing. Phone calls and face-to-face conversations don't count. Your written notice must be mailed, filed electronically or physically delivered to the lender before midnight of the third business day. If you cancel the contract, the lien on your property goes away and you are not responsible for any amount, including the finance charge. The lender has 20 days to return any payments you made and to release any security interest in your home. If you received money or property from the creditor, you may keep it until the lender shows that your home is no longer being used as collateral and returns any money you've paid.
Finding the Right Lender
Fees and other important costs vary per lender. So, before you commit to a loan, be sure to shop around and review deals per lender. It's best to choose a deal that offers you the most favorable terms for your situation.
Deals can vary widely from lender to lender. If a lender is focusing on home equity loans this month, it might offer sweet deals. If home equity loans aren't a point of emphasis, rates and fees might be higher. That's why it's important to compare pricing from several lenders.
1
Start by finding lenders in your area.
Begin with your own bank or credit union. Credit unions are nonprofits, so their rates and fees can be cheaper than those charged by banks. For more suggestions, visit reputable consumer review websites.
2
Narrow your list of lenders to at least three.
Candid lenders acknowledge they're not always going to offer the best deal every time, so it makes sense to compare multiple deals.
3
Apply for home equity loans.
You'll need to submit information about your home, your mortgage and your income.
4
Compare all Loan Estimates you've received.
If you're approved, the lender will provide a Loan Estimate that shows rates, costs and fees. Review each document for an apples-to-apples comparison.
Home Equity Loans vs. HELOCs
Another way to turn your home equity into cash is to get a Home Equity Line Of Credit, or HELOC. It functions like a credit card where the cardholder has a revolving line of credit. Borrowers are given a set amount of money and can withdraw from it when needed.
For HELOCs, a borrower can make draws within the draw period that the lender sets, which is usually between 5 to 10 years. After this time frame, a repayment period occurs. Borrowers aren't allowed to withdraw money anymore.
HELOCs have variable interest rates, thus rates will change depending on the current conditions of the market.
Common Misconceptions About Home Equity
Experts' Tips on Finding the Right Home Equity Loan
What should homeowners understand before taking out a home equity loan?

How can potential borrowers assess their current level of equity?

How does a consumer shop for a home equity loan? Should you apply with multiple companies at the same time?

What are some common misconceptions about the use of home equity in loans?

What are the pros and cons of a home equity loan or HELOC compared to an unsecured personal loan?
Jason Beck
Associate Professor of Economics at Georgia Southern University
Job Hammond
Associate Professor of Real Estate & Finance at Austin Community College
Lauren Worth
Mortgage Loan Officer at Mortgage Right
Mark Levine, PhD
Professor, Daniels College of Business at The University of Denver
Dr. Steven Brown
Program Coordinator and Faculty Cedar Valley at Dallas College
Brandon R. Amaral, CFP®, EA
Founder & Financial Planner, CERTIFIED FINANCIAL PLANNER™ and an Enrolled Agent at Amaral Financial Planning
Axel Meierhoefer, PhD
Founder of Ideal Wealth Grower
Jesse Hurst
CFP®, AIF®, Founder of Impel Wealth Management
Edward D Re
Professor at Pratt Institute
Brent Smith
Professor and CoStar Group Endowed Chair in RE Analytics at the Virginia Commonwealth University
John Meussner, CMA, CPT
Certified Mortgage Advisor (CMA)
Jacqueline R. Jaeger
Assistant Professor of Business at Clarke University, Dubuque, IA
About Jeff Ostrowski
---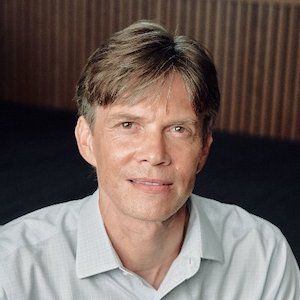 ---