U.S. Bank distinguishes itself with its fixed-rate HELOC option, providing stability if rates climb. Its high loan limits accommodate diverse financial needs, while its rate discounts reward loyal customers. Yet, early repayment and annual fees are drawbacks. This could be an ideal choice for borrowers desiring flexible payments, particularly existing U.S. Bank customers with strong credit scores.
---

8.95% to 12.70%

APR Range

660

Minimum Credit Score

$15,000 to $750,000 ($1 million in California)

Loan Amount Range

10-year draw period; up to 30 years repayment periods

Repayment Terms

3 days for primary residences

Time to Receive Funds

---
Features of U.S. Bank
Navigating a home equity line of credit (HELOC) involves exploring how you can utilize the funds, the fees you'll encounter, the available loan terms and the support awaiting you can help you determine whether U.S. Bank is a solid lender choice. Assessing these aspects can help you determine if U.S. Bank suits your needs. From tackling home renovations to handling unforeseen expenses, a deeper understanding of U.S. Bank's HELOC offerings can steer you toward an informed choice. Let's investigate the specifics to gauge if U.S. Bank aligns with your financial objectives.
What Can You Use Your Funds For?
Unlike some lenders, U.S. Bank offers flexibility with HELOC funds, empowering you to tailor your financial strategy. Here are some common uses of a U.S. Bank HELOC:
Whether you need to fix a leaky roof or upgrade your kitchen, a U.S. Bank HELOC can provide the financial backing to enhance your living space and increase the value of your home.

You can merge multiple debts into one, making it easier to manage with potentially lower interest rates through a U.S. Bank HELOC.

Education is an investment. Use your HELOC funds to cover college tuition fees, ensuring a smoother academic experience.

Life's daily expenses can add up. Your HELOC can provide a financial cushion for covering day-to-day costs when necessary.

Venturing into real estate? A U.S. Bank HELOC can be your financial partner in acquiring a second property and expanding your real estate portfolio.
A U.S. Bank HELOC can be a versatile financial companion, facilitating diverse possibilities from home repairs to expanding real estate holdings. Choosing the right lender maximizes your HELOC's value.
Fees and Discounts With a U.S. Bank HELOC
Familiarizing yourself with the fees associated with a U.S. Bank HELOC can give you a clearer picture of what to expect. Each lender has a different fee structure, and understanding what U.S. Bank offers can help you make an informed decision. Let's start with the good news — U.S. Bank doesn't charge closing costs for a HELOC. However, other fees that might come into play:
Early Closure Fee: If you decide to close your line and pay it off within the first 30 months, a fee of 1% of the original line amount, up to $500, will be charged.

Initial Escrow Funding Costs: At the start, there might be some escrow-related funding costs, which are part of setting up your HELOC.

Annual Fee: After the first year without fees, an annual fee of up to $75 will apply. However, having a U.S. Bank Platinum Checking Package or if you enroll in the Smart Rewards Program can earn you a discount to a discount or have it waived.
Setting up automatic payments from a U.S. Bank personal checking or savings account results in a 0.5% discount on your interest rate, making your costs lighter on your wallet. You don't need a U.S. Bank checking account to get approved for a HELOC, but having one comes with perks.
Draw and Repayment Periods
Understanding U.S. Bank's HELOC loan terms and draw periods is crucial for effective financial management. Preparedness will help you align your repayment strategy with your budget and long-term financial goals. Let's delve into the specifics of the draw and repayment periods the lender will extend to you.
U.S. Bank's HELOC presents a 10-year draw period, during which you can access funds as needed. During this time, you can choose your minimum monthly payments — either 1% or 2% of your monthly outstanding balance. If you qualify, there's also an option to make interest-only payments. The flexibility in payment terms can be an advantage, especially when you're strategizing on how to manage your budget effectively.
As the draw period concludes, your HELOC will transition into the repayment period. From here, the focus shifts to paying down the principal, along with the interest. The payment amount is structured to ensure your balance is paid in full by the maturity date. Note that the interest rate continues to be variable during this period. If you chose interest-only payments during the draw period, be prepared for a potentially significant increase in payments, as you would then be paying both the principal and interest.
Loan Amounts and Interest Rates
U.S. Bank stands out with its fixed-rate option during the draw period of your HELOC. You can convert all or part of your outstanding balance to a fixed rate, which shields you from potential rate hikes. It allows up to three fixed-rate locks at one time, each being a minimum of $2,000, enabling you to secure your rates as they fluctuate. Converting to a fixed rate offers protection against rising interest rates and can also ease budgeting with fixed payments. However, if you choose not to convert the entire balance, the remaining amount will continue with a variable rate, fluctuating as the prime rate changes.
Regarding loan amounts, U.S. Bank offers a broad spectrum from as low as $15,000 to as high as $750,000 — you can even borrow up to $1 million for properties in California. The lender is able to cater to diverse borrowing needs, making it a flexible choice for a myriad of financial backgrounds.
Repayment Assistance
Navigating the transition into the repayment period of your HELOC can bring about some challenges. Currently, U.S. Bank doesn't offer extensions on home equity lines of credit. However, it does extend a hand if you wish to refinance, offering a possible route to ease the shift into repayment.
If you find yourself in a tight spot, discussing a loan modification with a representative could be a good move. Contact U.S. Bank at 888-815-2103, Monday to Friday, 7 a.m. to 9 p.m. CT (9 a.m. to 1 p.m. CT on Saturdays). You can also email MAP@usbank.com.
Customer Service
Customer service is a big deal when choosing a mortgage lender, ensuring you have a way to reach out when you have questions or need support. U.S. Bank makes this easy. You can set up a meeting by choosing a service, picking how you'd like to meet — in person, over the phone or via video — and giving them your details. If you prefer talking to someone specific, you can mention that too.
If you just need to have a quick chat, dial the lender's hotline at (800)-USBANKS. If face-to-face conversation is more your style, you can find a local branch and drop by. Whichever way suits you, U.S. Bank is ready to assist and guide you through the borrowing process.
Eligibility Criteria
Understanding what U.S. Bank evaluates for your HELOC eligibility is crucial for a smooth application process. You should have a grasp of your overall financial standing, including your credit score and home equity. Familiarizing yourself with these factors will prepare you to borrow with U.S. Bank.
Minimum Credit Score
Your credit score is a pivotal factor when applying for a HELOC with U.S. Bank. The gateway opens with a FICO score of at least 660, but you'll need a score of 730 or higher to get the most competitive rates. Your credit score indicates how trustworthy you are with credit. A higher number can lower your interest rates, which means you pay less over time.
If your credit score isn't quite hitting the mark, U.S. Bank offers a workaround — bringing a co-signer on board. A co-signer with a stronger credit score can boost your application, making it possible for you to qualify for a HELOC or get better rates. However, it's a big ask, as the co-signer would be agreeing to take on the responsibility of the loan if you can't make the payments. So, while a co-signer can be helpful, it requires thoughtful consideration.
Property Type and Home Equity
U.S. Bank requires you to have property insurance and live in the property you wish to use as collateral for a HELOC. While it doesn't specify the type of properties or the amount of equity you must have, it's common in the industry to have at least 15% to 20% equity in your home. This acts as a safety net for the bank, making the deal less risky for them. So, before heading to U.S. Bank for a HELOC, ensure you live in the property and have a good chunk of equity built up, as these are crucial requirements.
Income and Employment
U.S. Bank doesn't outline specific income and employment requirements for a HELOC. Still, lenders typically like to see steady employment and a reliable income stream. It might look at your employment history, recent pay stubs or even tax returns to get a sense of your financial stability. Having a steady job and regular income can prove that you have the means to pay back what you borrow, which is crucial when you approach U.S. Bank for a HELOC.
Is U.S. Bank Right for You?
Opting for the right HELOC lender is important, as the choice will affect how you meet your financial objectives. By assessing U.S. Bank's offerings, you'll be better equipped to determine the lender's alignment with your goals. Remember to ensure its terms, support and services resonate with your expectations. Exploring U.S. Bank's details brings you closer to an informed decision and establishes a foundation for a financially secure future.
Who Can Benefit from a HELOC From U.S. Bank?
U.S. Bank's HELOC is well-suited for various types of borrowers, especially those prioritizing flexibility. Its unique feature of allowing borrowers to convert a variable rate to a fixed rate during the draw period stands out and could be an advantage for those seeking stable, predictable monthly payments. It will protect you from fluctuating interest rates, simplifying your budget management.
Existing U.S. Bank customers also have an added advantage. Those with a checking or savings account can enjoy a 0.5% discount on their interest rate by setting up automatic payments. This simplifies the repayment process and makes the HELOC more cost-effective over time.
Lastly, borrowers with strong credit histories may find U.S. Bank to be exceptionally accommodating. A credit score of 660 is the entry point for eligibility, but those with a score of 730 or higher are greeted with the most competitive rates.
Who Shouldn't Secure a HELOC From U.S. Bank?
U.S. Bank's HELOC might not align with every borrower's needs. Those who require quick access to funds may find that U.S. Bank's process, which includes an application, approval and a potential waiting period before fund disbursement, doesn't quite match their pace. Lenders with reputations for speedier fund releases could be a better fit for such situations.
U.S. Bank does not offer extensions on its home equity lines of credit, which may be a significant limitation for borrowers who foresee needing more time to repay their HELOC. In contrast, some other lenders provide extension options, which could be more conducive to your financial planning.
Lastly, U.S. Bank's approach to customer interaction might not suit everyone's preferences. Though it offers online services, U.S. Bank places considerable emphasis on in-person or phone interactions, including a mandatory branch visit to close the loan. For borrowers who favor a completely online, self-service model, other lenders with more comprehensive online platforms might be a more comfortable choice.
How to Apply
Understanding the process of securing a home equity line of credit from U.S. Bank can smoothen the process of accessing additional funds. Here's a step-by-step guide on how to get a HELOC from U.S. Bank:
1
Complete a Basic Application
Start by filling out a basic application. You have the flexibility to do this online, over the phone by calling 888-815-2103 or in person by visiting a U.S. Bank branch. Choose the method that's most convenient for you.
2
Submit Requested Documentation
After you submit your application, you'll need to provide certain documents that help the lender evaluate your eligibility. These might include paystubs, tax returns and W-2s. Use U.S. Bank's secure online home equity application portal to upload these documents quickly and securely.
3
Close on Your HELOC
Once approved, the final step is to close on your HELOC. This happens at a local U.S. Bank branch. During closing, you also have the option to lock in a fixed rate if you wish to have predictable monthly payments.
Being well-versed in this procedure can help you gather the necessary documents and set realistic expectations on the timeline. Each step brings you closer to obtaining the funds you need, and having a clear understanding of the process can make your HELOC journey with U.S. Bank a pleasant and efficient experience.
What To Do if You're Denied
Facing a denial on your HELOC application from U.S. Bank might feel like a setback, but it's important to remember that it's not the end of the road. You can take steps to understand the denial and improve your chances for future financing. Here's how you can handle this situation:
Understanding Denial Reasons
Begin by understanding why your application was denied. U.S. Bank will provide reasons for the denial, which may include having a low credit score, insufficient income or inadequate home equity. Grasping these reasons is the first step toward making amends.
Improving Eligibility
Based on the denial reasons, work on enhancing your eligibility. This could mean improving your credit score, reducing your debt or increasing your income.
Reapplying
Once you've worked on the areas highlighted in the denial, consider reapplying for a HELOC with U.S. Bank. Ensure that the issues flagged initially have been resolved before reapplying to increase your approval chances.
Alternative Financing Options
Explore other financing options like personal loans, cash-out refinancing or other lines of credit. Numerous lenders have varying eligibility criteria, and some may have a product that suits your financial situation.
Seeking Financial Counseling
Consider consulting with a financial advisor to understand your financial picture better. They can provide personalized advice on improving your finances and guide you on the right path to securing the funds you need.
A denial can be disheartening, but it can be a learning opportunity. The strategies we outlined will help you work toward fulfilling your financial goals.
FAQ About U.S. Bank as a HELOC Lender
We answered some common questions to provide you with more insight into obtaining a HELOC with U.S. Bank. They can help you gain a clearer understanding of what to expect and whether the lender matches your preferences.
About Christopher Boston
---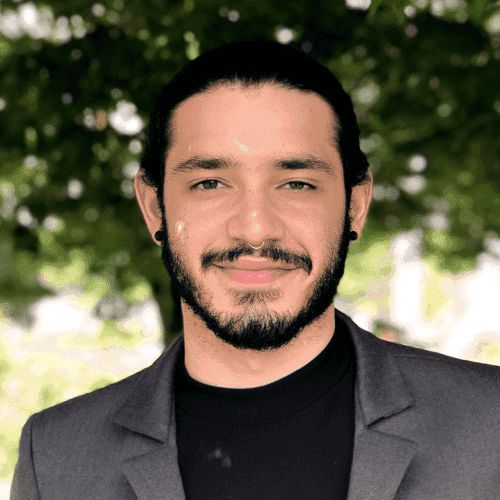 ---