Third Federal is a solid option for a home equity line of credit (HELOC) with no closing or application fees, an attractive low-rate guarantee and a straightforward online application process. Due to branch access, it's especially appealing for homeowners with unpredictable financial needs and those residing in Ohio or Florida. However, its lack of transparency in eligibility criteria and longer processing times may pose challenges. Overall, it's a reliable choice for borrowers aiming to manage long-term projects with competitive rates.
---

7.49%

APR Range

Undisclosed

Minimum Credit Score

$10,000 to $200,000

Loan Amount Range

10-year draw period; 30-year repayment period

Repayment Terms

Undisclosed

Time to Receive Funds

---
Features of Third Federal
Navigating Third Federal's HELOC offerings involves exploring various aspects. To make the most of Third Federal's HELOC offerings, it's essential to understand fund usage, anticipate potential fees, explore diverse loan terms, evaluate available loan amounts and consider the overall customer service experience. Whether you use your funds for home renovations or tackling unforeseen expenses, having clarity on these aspects will help you make well-informed choices.
What Can You Use Your Funds For?
Understanding how you can utilize HELOC funds is crucial as it will aid in your financial planning. Some lenders restrict how you can use the money, which can be limiting. Knowing these limitations ahead of time can help you align your financial needs with the right lender. For a Third Federal HELOC, you can use your funds for the following:
Home Improvement Projects

Embarking on remodeling projects can be a breeze with a HELOC. Whether it's a kitchen makeover or adding a new room, the funds can be used to enhance your home's value and comfort.

Covering tuition fees for yourself or your family members is possible with HELOC funds from Third Federal. It's a practical way to invest in education without draining your savings.

Starting or Expanding a Business

If you have entrepreneurial aspirations, a HELOC can be a resourceful way to inject capital into a new or existing business, aiding its growth and success.

If you have multiple high-interest debts, a HELOC could be utilized to consolidate them into a single, lower-interest debt, which could save you money over time.
Accessing funds is straightforward — you can do it via check, debit card, over the phone or in person at a Third Federal branch. Exploring Third Federal's HELOC offerings reveals a pathway toward fulfilling various financial needs. The flexibility in fund usage and easy access make it a favorable option for many borrowers.
Fees With a Third Federal HELOC
Understanding Third Federal's HELOC fee structure will give you a clear picture of what you'll have to pay. It can help you plan your finances better.
Unlike many lenders, Third Federal doesn't charge closing costs, which include various processing expenses. There are also no application or loan origination fees, which will save you more money at the start. You'll only encounter a $65 annual fee, but Third Federal waives it for the first year. This setup makes managing your HELOC more straightforward and budget-friendly. Paying off your loan early won't cost you extra either, as there are no prepayment penalties. This transparency in fees can help you make informed decisions, ensuring your HELOC with Third Federal remains simple and affordable.
Loan Terms and Draw Periods
Knowing the loan terms and draw periods of a Third Federal HELOC is key to managing your borrowing effectively. It can help you tailor your loan to your financial situation, ensuring you don't borrow more than you need or get caught off guard by repayment timelines. With Third Federal, the flexibility shines through. There's no required minimum draw, though you must borrow $10,000 at the very least. That can be helpful, especially when unexpected costs like home repairs pop up.
The 10-year draw period allows ample time to borrow against your home's equity. After this, a 30-year repayment term kicks in, spreading out repayments to lessen the monthly financial load. However, interest-only payments aren't an option during the draw period, leading to higher initial payments but potential savings in the long run.
The rates are variable, fluctuating with the current prime rate, underscoring the need to monitor rate trends. Understanding these terms allows you to structure your HELOC to fit your financial situation, making the most of what Third Federal offers.
Loan Amounts and Interest Rates
Third Federal stands out with its Lowest Rate Guarantee for HELOCs. This ensures you get the lowest rate available, and with its Early Approval program, you can lock in this low rate even before many other lenders allow. This way, you're shielded from rising rates. If they drop further, a simple request can get you a lower rate. Moreover, if you find a lower rate elsewhere, Third Federal will either beat it or hand you $1,000.
The lender's interest rates are typically around 0.5% lower than competitors. Loan amounts range from a minimum of $10,000 to a maximum of $200,000, giving a wide berth to cater to different financial needs. With the ability to borrow up to 80% of your home's equity, Third Federal provides a flexible and cost-effective avenue for your financial ventures.
Customer Service
Third Federal makes reaching out for help easy. If questions pop up, you can call the lender's customer service at 844-798-7784 from Monday to Saturday. They're ready to assist between 8:30 a.m. to 5 p.m. on weekdays and until 1:30 p.m. on Saturdays.
If you prefer face-to-face interaction and live in Ohio or Florida, visiting a local branch is an option. However, if you're located elsewhere or prefer online communication, you won't be left out. You can send a secured message through its online banking platform or even request a call from a representative by filling out a form online. Having these multiple channels to reach Third Federal means assistance is just a call or click away, streamlining your HELOC management.
Eligibility Criteria
Knowing the eligibility criteria before applying for a Third Federal HELOC is smart as it'll help you gauge your fit and prepare you for the application process. While Third Federal keeps some eligibility requirements under wraps, it does share some basics.
You'll need to have at least 20% equity in your home and be able to provide recent pay stubs and tax forms. Your credit score, income and debt-to-income (DTI) play a part, too. You must live in an area where Third Federal operates as they offer HELOC services within specific regions. Similarly, occupying the property you're borrowing against is important as it's a requirement for eligibility.
Is Third Federal Right for You
Determining if Third Federal is the right lender for your HELOC is a decision that will impact your borrowing experience and financial health. By assessing factors like interest rates, loan amounts and customer service, you'll get a clear picture of what to expect. It will also help you align your financial needs with what Third Federal offers. Taking the time to weigh these aspects ensures you're making a well-informed choice and setting a solid foundation for managing your HELOC successfully. Let's delve into various considerations to help you decide if Third Federal suits your borrowing needs.
Who Can Benefit From a HELOC From Third Federal?
If you're a borrower seeking competitive rates, Third Federal stands out with its Lowest Rate Guarantee, which ensures you get rates that are typically 0.5% lower than competitors. This commitment to affordability can lead to substantial savings throughout the process, making your borrowing experience more cost-effective.
Third Federal's HELOC offers notable flexibility for those managing fluctuating financial needs. With no minimum draw requirement, you only have to borrow what you need, providing a financial cushion during unexpected situations like emergency home repairs.
Long-term planners may find Third Federal's 10-year draw period and 30-year repayment term beneficial. The extended timeline provides a solid framework for managing larger, long-term projects, facilitating sound financial planning and execution.
Lastly, if you value the personal touch and reliability of traditional banking, Third Federal's blend of in-person and online banking services offers the best of both worlds. With the branch availability, phone support and user-friendly online banking, those who appreciate more traditional banking experiences may find Third Federal's approach reassuring and convenient.
Who Shouldn't Secure a HELOC From Third Federal?
There are certain types of borrowers for whom Third Federal might not be the best fit. For instance, if you're seeking smaller loan amounts, Third Federal sets a minimum of $10,000, which could be a challenge if you need less. Other lenders with lower minimum thresholds might be more suitable in such cases.
Tech-savvy individuals who prefer a slick, modern online banking experience might also find Third Federal less appealing. Some reviews suggest that its online platform may benefit from an update, and if an intuitive digital interface is high on your priority list, exploring lenders known for their advanced online features could be worthwhile.
Third Federal also doesn't provide interest-only payment options during the draw period. It could result in higher initial payments, potentially straining the budgets of those seeking the flexibility of lower initial payments that interest-only options offer.
Lastly, geographic restrictions could be a deciding factor. Third Federal's HELOC services are not available nationwide, being limited to 25 states and the District of Columbia. If your residence falls outside these serviced areas, you'll need to look for lenders that cater to your location.
How to Apply
Understanding the steps involved in the application process for a HELOC with Third Federal can be a great asset. It simplifies the process, empowering you to navigate it efficiently. Preparedness can streamline your borrowing experience.
1
Online Application
The HELOC application process begins on Third Federal's website. To set up the application, provide basic information, such as your email address. As you progress, you'll share more details like your assets, income, expenses and the property specifics to secure the loan. Though the online process is straightforward, Third Federal doesn't disclose minimum eligibility requirements or a list of required documentation upfront, which could be inconvenient.
2
Gather Your Documents
Since Third Federal doesn't provide a list of required documentation, having all possible relevant documents at hand may be wise. These may include proof of income, tax records and property details. Having these ready could save time and reduce potential back-and-forth communication.
3
Closing the Loan
A more personal touch is required once your online application advances to the closing stage. You have two options: visit a Third Federal branch or have a representative from a local title company come to your home. It marks the finalization of your loan process, bringing you closer to accessing your HELOC.
You can methodically approach your Third Federal HELOC application by breaking it into steps. It's about leveraging the process to your advantage, aligning with Third Federal's mix of online and in-person service and navigating the path to your financial goals with clarity.
What to Do if You're Denied
Facing a denial on your HELOC application with Third Federal can be discouraging. It's a common hurdle many borrowers face, and the reasons could range from a low credit score, insufficient home equity, high debt-to-income ratio or even unstable employment history. However, this setback isn't the end of the world. Let's navigate the avenues you can explore to turn the tide in your favor:
Understanding Denial Reasons
Knowledge is power. Understand the reasons for the denial by reviewing the adverse action notice sent by Third Federal. Understanding the causes can help you pinpoint what needs improvement.
Improving Eligibility
After figuring out why your application was denied, work on improving those aspects. That might mean paying down debts to improve your debt-to-income ratio or working on bettering your credit score by making timely payments on other debts.
Reapplying
Once you've addressed the issues, consider reapplying for a HELOC with Third Federal. A stronger financial profile could result in approval for your second attempt.
Alternative Financing Options
Explore other financing options like personal loans, credit cards or other lines of credit. Other lenders have varying eligibility criteria and may offer different types of credit products that suit your needs.
Seeking Financial Counseling
Engaging with a financial advisor can provide insights into managing your finances better. They can help devise a plan to improve your eligibility for credit in the future.
Your journey towards securing a HELOC doesn't have to end with a denial. You can create new pathways towards achieving your financial goals by taking informed steps, learning from the experience and keeping the momentum going towards making sound financial decisions.
FAQ About Third Federal as a HELOC Lender
Having a resource to address common queries about Third Federal as a HELOC lender can be invaluable. Our FAQ section provides detailed answers to ensure you have all the necessary information to make informed decisions on your home equity line of credit.
About Christopher Boston
---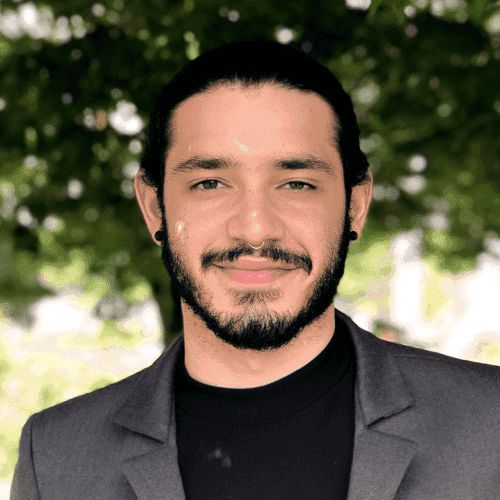 ---