TD Bank is a solid choice for a HELOC (Home Equity Line of Credit) if personal interaction and rate-lock features matter to you. With a variety of contact channels, it's easy to get assistance. Its option to lock in rates during variable rate periods provides some financial predictability. However, this bank's services are only available in 15 states and the District of Columbia, limiting its reach. The penalty on early payoff within the first 24 months may also deter those looking to settle earlier. Overall, TD Bank suits individuals who prefer a mix of traditional and modern lending experiences.
---

8.24% to 18%

APR Range

Undisclosed (but online tool indicates 660)

Minimum Credit Score

Starting at $25,000

Loan Amount Range

10-year draw period; 20-year repayment period

Repayment Terms

Undisclosed

Time to Receive Funds

---
What You Should Know About TD Bank
Exploring TD Bank's features helps pinpoint its suitability for your HELOC needs. You can use these funds for various purposes, like home improvements or debt consolidation. Awareness of fees, draw and repayment periods aids in understanding the cost and timeline. TD Bank also offers repayment assistance, ensuring support during tough times, while its customer service is ready to guide you through any concerns. By evaluating these aspects, you can better decide if TD Bank aligns with your financial goals, making your HELOC journey more straightforward and comfortable.
What You Can Use Your Funds For
Knowing how you can use your HELOC funds is helpful information to have during the decision-making process, as some lenders restrict usage. With TD Bank, you enjoy the flexibility of utilizing your funds in various ways, which can significantly impact your financial situation. Here are some of the most common uses:
Utilizing your TD Bank HELOC can be a smart way to fund home improvements. Whether it's a kitchen remodel, bathroom upgrade or a new roof, these enhancements can significantly boost your home's value and improve your living conditions.

Managing multiple debts can be stressful. A TD Bank HELOC allows you to consolidate your higher-interest debts into one manageable payment. This could lower your monthly payments and save you on interest over time.

Refinance an Existing Mortgage

If interest rates have dropped or your credit situation has improved, using a TD Bank HELOC to refinance your existing mortgage could lead to lower monthly payments or a shorter loan term, aiding your long-term financial health.

Buying a car, replacing major appliances, and other large purchases become more manageable with a TD Bank HELOC. The repayment flexibility can be a relief as you navigate your financial priorities.

Investing in education is vital. A TD Bank HELOC can help cover tuition fees, books and other education-related expenses, making investing in your or your loved ones' future more accessible without the immediate financial strain.

Life is full of surprises, and not all are pleasant. A TD Bank HELOC provides a safety net for unexpected costs like medical emergencies or urgent home repairs, ensuring you have financial support when you need it most.
With TD Bank, the liberty to use your HELOC funds depending on your needs provides financial relief and can open doors to better financial management. Whether addressing immediate needs or planning for the future, TD Bank's HELOC is a tool that can adapt to your financial landscape.
TD Bank HELOC Fees and Discounts
Understanding the fees associated with a HELOC from TD Bank will help clarify your financial obligations if you choose this route. Here's a breakdown of the fees you'll encounter:
Annual Fee: A $50 fee is applied after your first year with the HELOC unless your credit line is less than $50,000, in which case TD Bank waives the fee. Note that keeping the line of credit open results in a recurring fee.
Origination Fee: There's a one-time charge of $99 when you open the HELOC, which covers processing your application.
Early Termination Fee: If you decide to pay off and close your line of credit within 24 months from the account opening, a fee of 2% of the outstanding principal balance will be charged, with a maximum fee of $450. This covers the cost of closing the account earlier than expected.
Closing Costs: Additional closing costs will apply if your line of credit is greater than $500,000 or if it's tied to investment properties or co-ops. These costs cover the legal and administrative work in closing such lines of credit.
Mortgage Discharge Fee: When refinancing a mortgage or a home equity loan or line of credit, a mortgage discharge fee may apply, covering the cost of removing the original loan from the property's title.
On the bright side, TD Bank does not charge for applications or late fees. Plus, if you're a TD personal checking customer, you enjoy a 0.25% discount on your rate, making banking with TD Bank more rewarding.
Draw and Repayment Periods
Knowing the draw and repayment periods of a TD Bank HELOC can help you plan your finances accordingly. TD Bank offers a 30-year HELOC term split into two phases. The initial phase is a 10-year interest-only draw period. During this stretch, you can withdraw funds up to your credit limit from your available balance. You have the flexibility to manage your finances with minimal monthly payments that only cover the interest accrued on the amount you've borrowed.
Once the 10-year draw period concludes, your account automatically transitions into a 20-year repayment period. You're required to pay back both the principal amount you've borrowed and the interest during this time. The repayment schedule ensures that you're gradually paying down your balance, which you should finish by the end of the 30-year term.
TD Bank's setup provides an initial period of financial flexibility, thanks to the interest-only payments, followed by a well-structured repayment period that helps you clear off your debt in a disciplined manner. The clarity and structure in repayment can be a significant advantage in managing your financial obligations efficiently.
Credit Limits and Interest Rates
TD Bank offers variable interest rates for HELOCs but with a unique feature — you can opt for a fixed rate on part or all of the outstanding balance anytime during the draw or repayment period. This fixed-rate option (FRO) allows you to lock in a rate of a minimum of $5,000 and have up to three fixed-rate options at a time. It can provide some certainty on interest costs amidst variable rate fluctuations, making it easier to plan your finances.
While the minimum credit line is $25,000, TD Bank doesn't set a minimum draw. That means you can borrow what you need when you need it, up to your credit limit. Additionally, you can borrow up to 89.99% of your home's value for up to $500,000. If your credit line exceeds that, different terms apply. These provide a range of options to suit diverse financial situations, ensuring you can tailor your HELOC to meet your unique needs.
Repayment Assistance
Support during repayment is a significant element to consider when selecting a HELOC lender. TD Bank steps in with various repayment programs if you find yourself struggling financially. If payments are missed or are at risk of being missed, reaching out to TD Bank can lead to solutions that help retain your property and protect your credit rating. It offers the following options for support:
Payment Arrangement: If you can't make a payment by the due date, you can make a mutually agreed-upon arrangement to maintain the monthly payment. This can help keep your loan in good standing while providing temporary relief.

Loan Modification: Adjusting the existing terms of your loan to make it more affordable could be an option. It might include lowering the interest rate or extending the payment term, which can reduce your monthly payments and ease financial strain.

Short Sale: In cases where you can't cover the outstanding balance by selling the property, you may be able to pursue a short sale. Your lender agrees to the sale of the property, which could potentially prevent a foreclosure.

Deed in Lieu of Foreclosure: This is an alternative to foreclosure, where you transfer the title of your property to the bank. It's a formal agreement that helps avoid the lengthy and costly foreclosure process while having a lesser negative impact on your credit rating.
All in all, TD Bank is ready to work with you to find the most suitable solution. It encourages you to reach out early, itemize your budget and discuss your financial situation. With the right information and timely action, there's a pathway to navigate challenging times, aiming to safeguard your property and credit rating.
Customer Service
Customer service is another factor to evaluate when choosing a HELOC lender. Fortunately, TD Bank offers various ways to reach out:
Call 1-800-815-6849 to discuss options or begin an application with TD Bank.

Chat with a TD Bank representative directly for answers to your questions.

Visit a branch in person for one-on-one assistance with your home equity needs.

Send direct messages for quick responses to your inquiries.
These channels provide the support you need, ensuring a helpful and accessible customer service experience with TD Bank.
Eligibility Criteria
Understanding the specifics before applying for a TD Bank HELOC can make a smooth application process more likely. It helps set clear expectations and prepares you for what's ahead. TD Bank looks at several factors to determine your eligibility, such as your credit score to gauge financial reliability, the type of property and the equity you have, and your income and employment status to assess your repayment capability. Knowledge of these factors can guide you in making a well-prepared application, increasing your chances of approval.
Minimum Credit Score
TD Bank doesn't specify a minimum credit score for a HELOC, but its online tool suggests you need at least 660 to qualify. Your credit standing typically affects the line amounts you can access. A higher figure might qualify you for a credit limit at better rates. It's best to check your score and work on improving it if necessary, as it could significantly impact your HELOC terms and your financial journey with TD Bank.
Property Type and Home Equity
TD Bank allows you to get a HELOC on various property types: your primary residence, a secondary residence like a weekend home or an investment property. It's a significant aspect to consider since how you intend to use it may also influence the rate you receive. However, you can't get a HELOC with mobile homes, boats, RVs and homes for sale, under construction or on leased land. Expect additional terms to apply for co-ops and properties valued over $2.5 million.
While there isn't a specified minimum equity required, it's another factor that affects your line amount. Generally, lenders look for at least 15% to 20% equity in your home. Knowing these details helps ensure the property you have in mind aligns with TD Bank's eligibility criteria, smoothing out the application process.
Income and Employment
Like many lenders, TD Bank requires income and employment verification to assess your repayment ability. While it doesn't specify a minimum income requirement, this step helps ensure you get favorable terms on your HELOC. Typically, lenders look at your employment history, monthly income and other debts to decide your eligibility.
Lenders also check your debt-to-income (DTI) ratio, which shows how much of your income you use to manage debts. A lower DTI points to better financial management, potentially leading to favorable terms on your HELOC. It's advisable to understand your DTI and improve it if needed, as it significantly affects how lenders like TD Bank view your application.
Who TD Bank Is Right For
Take time to evaluate if TD Bank is the right lender for your HELOC. Your careful assessment ensures better alignment between your financial situation and what TD Bank offers. By carefully considering this, you're paving the way for a financial decision that benefits you in the long run, making your HELOC journey with TD Bank a harmonious one.
Who Benefits From a TD Bank HELOC
TD Bank's HELOC is particularly appealing to consumers who value personal interactions. Its in-branch services ensure face-to-face conversations with experts, allowing for a more personalized and reassuring experience. Additionally, borrowers concerned about fluctuating interest rates can find solace in TD Bank's rate lock option, enabling you to have financial predictability over the HELOC term. Lastly, flexibility is a key advantage of TD Bank. The absence of a minimum draw requirement and the choice between different payment options during the draw period cater to diverse financial needs and preferences, making it a versatile choice for many.
Who Shouldn't Secure a HELOC from TD Bank
Certain borrower profiles may find that TD Bank's HELOC doesn't align with their preferences. Homeowners who foresee the possibility of early repayment of their HELOC might be deterred by penalty fees for closing the HELOC within the first 24 months. Moreover, those not inclined to use social media for customer service interactions might find TD Bank's emphasis on platforms like Twitter and Facebook less appealing. In an era where many prefer seamless digital solutions, TD Bank's requirement for in-person closure of the HELOC may seem less convenient for borrowers expecting a fully online experience. These aspects could influence some homeowners to consider other lenders that align more closely with their expectations.
Getting Started With TD Bank
Knowing the steps to secure a TD Bank HELOC can ease the process, turning what might seem daunting into a manageable task. Being informed beforehand also empowers you to gather necessary information, making each step forward productive.
1
Start the Application
Choose from the convenience of an online application, a phone call or a visit to a TD Bank branch to initiate your HELOC request.
2
Estimate Your Terms
Utilize TD Bank's personalized rate tool on their website to get an estimate of your terms, aiding in comparisons with other lender offerings.
3
Initial Approval
Upon satisfying TD's initial criteria, a HELOC advisor contacts you, guiding you to the next phase.
4
Appraisal Scheduling
This essential step includes scheduling an appraisal with an interior inspection to ascertain your property's value.
5
Underwriting Process
Your finances undergo a thorough review to verify your ability to repay the loan, ensuring a sound financial transaction.
6
Closing
Attend a closing meeting at a TD branch to sign all necessary documents, making the HELOC official.
7
Accessing Funds
Once approved, access your funds using personalized checks, TD Online Banking or the Visa® EquityAccess Card, offering flexibility in managing your financial resources.
Each step with TD Bank keeps you engaged and informed, from the initial application to accessing your funds. The varied channels for fund access, coupled with the guidance of a loan advisor, reflect TD Bank's commitment to customer ease and satisfaction. This structured pathway clarifies the HELOC application process and puts you in a position to make the most out of it.
Dealing With Denial
Getting a denial from TD Bank might feel discouraging. However, remember that it's far from a dead-end scenario. There are steps you can follow to manage this situation and bolster your chances of approval either with TD Bank or another lender in the near future.
Unpacking Denial Reasons
Like other lenders, TD Bank must provide specific reasons for denying your application. It could be due to a low credit score, a high debt-to-income ratio or the absence of consistent income. Understanding these allows you to reflect on your financial health, highlighting areas needing improvement.
Improving Eligibility
The grounds you receive for denial can give you a roadmap to improving your eligibility. For instance, if a low credit score is the culprit, work on paying down debts, correcting errors on your credit report and making payments on time. If your income was the issue, looking for additional sources of revenue could be a solution.
Reapplying
With HELOC applications, it's not about falling down but about getting back up. Once you've worked on the areas that led to your denial, it's time to reapply. With an improved financial profile, you might get the green light this time.
Exploring Alternative Financing Options
If reapplying isn't immediately viable or you still face hurdles, don't fret. There are other financing options. Explore personal loans, other lenders with less stringent requirements or even peer-to-peer lending platforms. Each has its own requirements, and one might align with your current financial profile.
Seeking Financial Counseling
A counselor can provide a clear picture of your finances, suggest a plan to improve and guide you on the right lending solutions that match your circumstances.
A denial isn't a permanent blockade. It's a detour sign guiding you to take alternative routes. Proactively steering your financial journey towards a more favorable outcome makes securing a HELOC or another suitable financing solution more likely.
Frequently Asked Questions About TD Bank as a HELOC Lender
A robust understanding of a TD Bank Home Equity Line of Credit (HELOC) entails diving into specifics. We focused on common inquiries to provide information that could help you assess TD Bank as a HELOC lender.
About Christopher Boston
---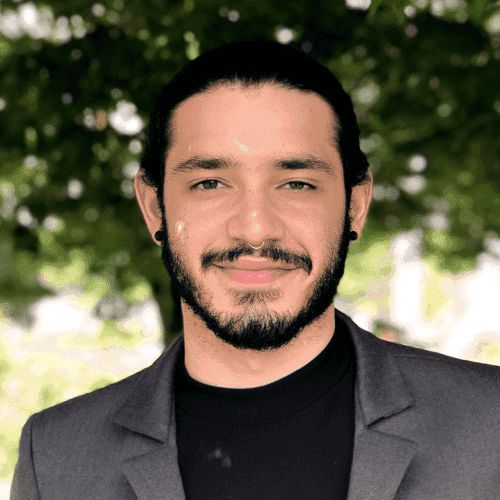 ---