PenFed is a noteworthy option for homeowners eyeing a HELOC. It stands out, with its HELOC Express for quicker fund access and zero fees like application or maintenance fees. However, the requirement of credit union membership and its unavailability in some states might pose hurdles. It's a solid choice, particularly for those with good credit scores seeking substantial loan amounts and multiple customer service channels. However, those preferring in-person applications might want to explore elsewhere.
---

Starting at 8.625%

APR Range

680

Minimum Credit Score

$25,000 to $500,000

Loan Amount Range

10-year draw period; 20-year repayment period

Repayment Terms

---
Features of PenFed
Navigating through PenFed's HELOC offerings unveils a route to flexible funding. Whether tackling home improvements or consolidating debt, PenFed has you covered. Take note of the fees and the draw and repayment periods as these impact your borrowing journey. Exceptional customer service at PenFed ensures smooth sailing while managing your HELOC. Evaluating these features helps you make an informed decision, ensuring PenFed aligns with your financial aspirations. Each aspect, from fees to customer support, is vital in determining if PenFed is the right choice for your HELOC needs.
What Can You Use Your Funds For?
Unlocking the door to a HELOC with PenFed opens up possibilities. Knowing if a lender limits how you can use the funds is crucial. PenFed is useful because of its flexibility. Here's how you can channel your funds:
Lighten the load of student debt by paying it off, potentially at a lower interest rate.

Large or Unexpected Purchases

Whether it's a major appliance breakdown or a dream vacation, manage significant expenditures without draining your savings.
PenFed stands out by offering you the reins to manage your financial journey. The freedom in fund usage ensures you can tailor your HELOC to suit your unique financial blueprint, making it a solid choice for your lending needs.
Fees and Discounts with a PenFed HELOC
Understanding the fees that come with a PenFed HELOC is important since it impacts the total cost of borrowing. Knowing the details allows you to make more informed decisions, ensuring you choices align with PenFed's features. Here's a more detailed breakdown of the fees:
There's a $99 fee charged annually on your account anniversary.

PenFed initially tries an independent valuation. If unsuccessful or insufficient, an appraisal is necessitated, especially for loans exceeding $400,000. This appraisal, ordered by PenFed, averages between $550 to $850.

You might encounter closing costs ranging from $500 to $8,500 for credit lines up to $500,000. PenFed generously covers most closing costs associated with your HELOC. However, there's a caveat. If you decide to close your account within three years, you'll need to reimburse PenFed for these costs.

City, County and/or State Taxes

If your home is in Florida, Louisiana, Maryland, Minnesota, New York, Tennessee or Virginia, you'll shoulder any city, county, and state taxes incurred.
With PenFed, the fee structure is fairly straightforward, with no hidden charges like application, late, or maintenance fees. This transparency, and the leniency in covering most closing costs underscores PenFed's commitment to a hassle-free borrowing experience.
Draw and Repayment Periods
When you step into a Home Equity Line of Credit (HELOC) with PenFed, you embark on a two-stage financial journey. Initially, you enter a 10-year draw period, where you can access funds when needed. During this phase, PenFed allows you to make interest-only payments, which keeps your monthly payments relatively low. However, remember that the principal amount borrowed remains untouched.
Following the draw period, a 20-year repayment period rolls out, where it's time to pay back the principal and the interest. This period is about reducing the loan balance gradually till it's down to zero. There's no minimum draw in most states — the only exception is Texas, where it's set at $4,000.
Grasping these periods and the payment dynamics helps you plan and manage your finances efficiently. It prepares you for the longer-term commitment that follows the initial draw period, ensuring a smooth sail through your financial waters with PenFed.
Loan Amounts and Interest Rates
With a PenFed HELOC, you can borrow amounts ranging from $25,000 to a hefty $500,000 for owner-occupied or second homes based on 85% or less of your home's fair market value. The Annual Percentage Rate (APR), which is the total cost of your loan, including interest and fees, adjusts monthly based on the prime rate plus a margin.
However, PenFed's HELOC has a unique feature called Fixed Rate Advance Lock-In. As its name implies, you can lock in a rate for advances during the draw period. You can have three separate Fixed Rate Advances at any time, each being $10,000 or more. These advances stretch over a 240-month term, with payments covering principal and interest. Their APR caps at 18% and won't dip below 8.625%, which ensures your rate remains steady during the repayment journey.
The interest could be tax deductible, though it's wise to consult a tax advisor. PenFed's HELOC offerings cater to a broad spectrum of financial scenarios with varying rates based on factors like owner occupancy and loan criteria.
Customer Service
Selecting a HELOC lender with reliable customer service like PenFed is like having a dependable friend on speed dial. It's about having someone to turn to when questions pop up. With PenFed, reaching out is a breeze.
Dial 800-970-7766 during extensive working hours, chat online with a rep or shoot a secure message anytime. You can even send a fax to 703-633-7091 if that's your style. Filling out a contact form online is another smooth route, with a choice to get responses via phone or email.
PenFed is accessed on various channels, ensuring you're supported every step of the way.
Eligibility Criteria
Knowing what PenFed looks at when sizing up eligibility for a HELOC puts you a step ahead. An example is your credit score to gauge how trustworthy you are with money. It also scouts your property type and the equity you have in your home. Your income and job play prominent roles, too, showing you can handle the repayment. Lastly, becoming a member of the PenFed family is part of the deal. Understanding these elements helps you stride confidently onto the PenFed HELOC playing field, ready to hit a home run.
Minimum Credit Score
PenFed lays down a credit score yardstick to ensure you're ready for a Home Equity Line of Credit (HELOC). The magic number here is 680. However, if you're eyeing the HELOC Express, aim higher, for a score of 720 or above.
Your credit score is like your financial report card — the higher it is, the more trust you gain. Besides opening the door to a HELOC, it could also fetch you a higher loan amount or a lower APR. Ultimately, being creditworthy makes your financial goals more achievable.
Property Type and Home Equity
PenFed is particular about the type of property for a HELOC. They steer clear from mobile homes, co-ops, time-shares and properties up for sale or used for commercial purposes. Also, land-only or properties under major construction don't make the cut.
In Texas, you can borrow up to 80% of your home's value, while in other states, it's 85%. However, condos have a cap of 80%. For HELOC Express, ensure your loan is less than or equal to 70% of your home's equity, geared towards a single-family home, and passes an online appraisal.
Understanding these specifics helps align your property type and equity with PenFed's eligibility, paving a smoother path toward securing a HELOC.
Income and Employment
PenFed dives into your financial waters to ensure you can comfortably float a Home Equity Line of Credit (HELOC). It peeks into your income, job stability and how well you manage your debts. That means you'll have to gather several documents so PenFed gets a clear picture. Here's what you'll need to have at the ready:
1-2 months of recent pay stubs
At least one year of W2s
Your last two months of bank account statements
Mortgage statements for all properties owned
Two years of tax returns (for the self-employed)
A list of current debts (like auto loans, alimony or credit card debts)
PenFed also eyes your debt-to-income ratio (DTI), to check how your debts stack up against your income.
Now, if you're eyeing the HELOC Express route, there's a little twist. For example, self-employment is a no-go, making it a unique path with its own set of rules. Being aware of these requirements and having your documents lined up will make the application process with PenFed smoother and swifter.
Membership
Getting a Home Equity Line of Credit (HELOC) from PenFed comes with a membership requirement. Unlike traditional banks, credit unions like PenFed invite you to join their community before you can dip into a loan. It's like being part of a club, where a tiny $5 savings account is your membership badge.
While this extra step is open to everyone, it might not be everyone's cup of tea. It adds a layer to your HELOC journey. However, you can view it as becoming part of a financial fellowship, making your loan experience more personalized and community-driven.
Is PenFed Right For You?
Picking the right lender for a Home Equity Line of Credit (HELOC) is crucial. The right choice can provide favorable terms and a supportive community. It's vital to compare PenFed's offerings with your financial situation and goals to ensure your lender choice aligns well with your financial roadmap. Evaluating if PenFed is the right fit for you is a step towards a secure and comfortable financial future.
Who Can Benefit from a HELOC from PenFed?
For individuals with robust credit scores, PenFed could be a great match. They welcome borrowers with a minimum credit score of 680, ensuring credit-savvy homeowners find a welcoming place. When time is of the essence, PenFed's HELOC Express offers a streamlined application process and less stringent requirements than their standard HELOC, making it a go-to option for those needing funds.
PenFed understands the importance of support in the HELOC journey, offering various customer service channels. That makes it a perfect fit for those who appreciate having assistance at their fingertips. Moreover, for homeowners with grand plans, PenFed stands out by offering loan amounts up to $500,000. The cap makes it an attractive option for those with substantial home equity looking to invest in significant ventures. PenFed's offerings align well with the needs of a diverse range of borrowers, from those in quick need of funds to those planning major financial undertakings.
Who Shouldn't Secure a HELOC from PenFed?
Those who prefer in-person interactions during the loan application process might find PenFed's online or phone-based approach lacking the personal touch they seek. Additionally, PenFed requires borrowers to join as credit union members. Although it only involves maintaining a $5 savings account, it could deter those who prefer a more straightforward lending process without additional commitments.
Homeowners in certain states might face challenges due to state-specific restrictions and requirements, particularly in Texas, Florida, New York, and Virginia. For example, in Texas, the maximum CLTV is limited to 80% for owner-occupied properties, which might not meet the financial needs of some borrowers. Moreover, self-employed individuals interested in the expedited HELOC Express option will find that this service is not extended to them, presenting a significant limitation for this borrower profile.
How To Apply
Understanding the process of securing a Home Equity Line of Credit (HELOC) from PenFed is crucial as it prepares you for what lies ahead, making the process less daunting. Here's a step-by-step breakdown to navigate through the PenFed HELOC application journey.
1
Membership Enrollment
Your first step is to become a member of PenFed Credit Union. A $5 savings account with PenFed is your ticket to membership and eligibility for a HELOC.
2
Document Preparation
Prepare to provide your financial documents. This includes proof of income, recent bank statements and documentation for any properties you own. If you have multiple income streams or debts, be ready to provide details on those too.
3
Online Application
Kickstart your application online on PenFed's website. Although you start online, a PenFed agent will call you to complete your application. You can request this call at a time that's convenient for you.
4
Credit Inquiry
A minimum credit score of 680 (720 if you're going for HELOC Express) and a favorable debt-to-income ratio are generally required.
5
Property Evaluation
PenFed will evaluate the property you are using for the HELOC, ensuring the value of your property aligns with the loan amount you are requesting.
6
Loan Approval and Closing
Once approved, the closing process kicks in. You'll receive checks at closing, and you can link your PenFed HELOC account to your preferred spending account for easy money transfers.
Understanding and following these steps will ease your HELOC application process with PenFed, ensuring you are well-prepared for each phase of the journey. It also provides a clear picture of what to expect, making your path to securing a HELOC with PenFed smoother and more predictable.
What to Do if You're Denied
Facing a denial for a HELOC application from PenFed can be disheartening, especially when you've got plans hinged on obtaining these funds. However, a denial isn't a dead end but a nudge to revisit and possibly amend certain aspects of your financial profile. Let's explore the steps to get through and beyond a denial:
Understanding Denial Reasons: A denial could be the result of several things. It could be a low credit score, a high debt-to-income ratio or insufficient equity in your home. Understanding these reasons sets the stage for your next actions.

Improving Eligibility: Work on improving the factors that led to your denial, like paying down debts to improve your debt-to-income ratio, enhancing your credit score or waiting for home values to increase to have more equity.

Reapplying: Once you've made improvements, consider reapplying for a HELOC with PenFed. It's best to wait a few months to allow the changes to reflect on your financial profile before reapplying.

Alternative Financing Options: Explore other financing options like personal loans, home equity loans or other lines of credit from different lenders who may have more lenient qualification requirements.

Seeking Financial Counseling: Sometimes, it's beneficial to seek advice from a financial counselor to understand your financial position better. They can provide personalized strategies to improve your eligibility for credit in the future.
A denial is a pause that allows you to re-evaluate and improve your financial stance. Remember, the goal is to ensure you're well-positioned and well-informed to make the best financial decisions moving forward.
Frequently Asked Questions About PenFed as a HELOC Lender
Exploring home equity lines of credit (HELOC) can bring forth many questions. We provided concise and insightful answers regarding PenFed as a HELOC lender. These can provide you with the necessary information you need to consider your options.
About Christopher Boston
---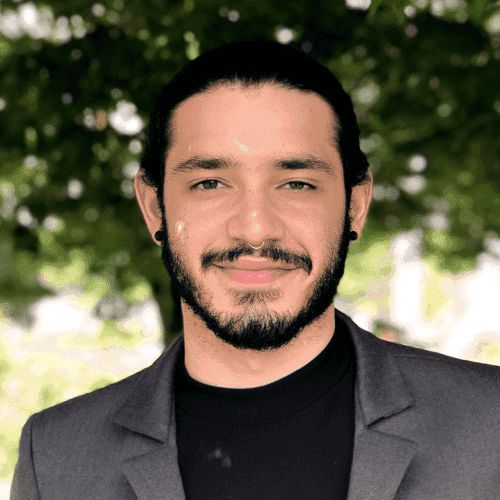 ---