Lower is a home equity line of credit (HELOC) lender with notable advantages. It offers a streamlined, all-digital application process, a fee-friendly approach and flexibility in fund use. Borrowers who benefit most from Lower include those comfortable with digital applications and homeowners seeking to refinance without additional lender fees. However, residents in some states may not be eligible, and the lack of specific credit score requirements can pose a challenge. For those with strong credit scores and a preference for a seamless online experience, Lower can be an attractive option to access their home's equity.
Established in 2018, Lower is an online lender headquartered in New Albany, Ohio. It specializes in home equity lines of credit (HELOCs) among other home loan services. Lower has rapidly become a trusted name in the $12 billion annual FinTech industry with a history of satisfied customers, evidenced by 16,000+ five-star reviews.



Customers appreciate Lower for its straightforward online services, including an app. Once you're a customer, it covers lender fees for any future refinances. However, Lower's services are unavailable if you're in Alaska, Hawaii, New York, Rhode Island, or Vermont. Despite not having BBB accreditation, Lower still impresses with an A rating from the Better Business Bureau.

---

As low as 8.75%

Available APR

Undisclosed

Minimum Credit Score

Up to $500,000

Loan Amount

10-year draw period; 20-year repayment period

Repayment Terms

Undisclosed

Time to Receive Funds

---
Features of Lower
At Lower, you'll find various features designed to make managing your HELOC straightforward. You can use your funds for numerous purposes, whether it's home renovations or consolidating debts. There's a clear outline of fees, and you'll know the draw and repayment periods upfront, aiding in financial planning. The HELOC combo is a unique offer, while the online features make monitoring and applying for your loan easy. Their customer service team is also ready to assist if you have questions.
What Can You Use Your Funds For?
Some lenders impose restrictions on what you can spend your HELOC funds on. Here are the ways you can use your HELOC funds with Lower:
Lower allows you to invest your HELOC funds back into your property, whether for major renovations or minor updates, enhancing the comfort and increasing the value of your home.

Covering education costs is possible with Lower's HELOC, aiding in securing a better future without the immediate financial strain.

Unexpected events happen. Lower provides the flexibility to use your HELOC funds for emergencies, offering a financial cushion when you need it most.

Planning a big purchase? Lower's HELOC can be a smart way to manage the expense without draining your savings.
Lower's flexible HELOC offerings provide a financial resource and lets you manage life's various demands more effectively. Whether funding home renovations or navigating unexpected expenses, Lower's HELOC can accommodate your financial aspirations.
Fees and Discounts with a Lower HELOC
When choosing a HELOC lender, being clear on the fees involved helps you understand the overall cost of your loan. Different lenders have varying fee structures, so knowing what to expect with Lower is key to making an informed decision. Here's a breakdown of the fees you'll encounter:
Lower charges a 1% origination fee for HELOC transactions. This fee is for processing your loan application.

Government Taxes and Fees

At closing, you are responsible for covering the required government taxes and fees.

For first-time customers, lender fees can be around $1,500. However, if you already have a loan with Lower, they waive these fees on any refinance. That means no extra charges for origination, underwriting, processing or administrative tasks on your second loan.
Lower significantly reduces the financial burden on borrowers by not imposing any application, late or maintenance fees. It also doesn't charge prepayment penalties, so you're in a good position if you find the means to pay off your HELOC earlier. However, while some lenders may offer a rate reduction if you sign up for autopay, Lower provides this service but without a discount.
Draw and Repayment Periods
Understanding the draw and repayment periods allows you to manage your HELOC effectively. It helps you plan your payments and maximize your credit line. Lower offers a 10-year draw period, during which you're required to make at least minimum interest-only payments monthly. However, you have the flexibility to also pay down the principal, with no prepayment penalties. This period allows you to reuse the credit line as often as you wish, providing a cushion for financial needs. The interest rate during this time is variable, so it may go up or down. After the draw period, a 20-year repayment period begins, where you'll need to pay both interest and principal.
Lower's structured yet flexible repayment options help you tailor your repayment strategy, either by minimizing interest costs or spreading out payments to suit your financial situation.
Loan Amounts and Interest Rates
Lower has a distinct approach with a minimum HELOC amount of $15,000, which is a bit higher than what some other lenders offer. However, they provide all the funds upfront, a feature you don't commonly see. If you don't need the entire sum initially, you can use what you need and pay interest only on that amount, allowing for more control over your loan. The loan amounts range up to $500,000, with a loan-to-value ratio of up to 95%.
The annual percentage rate (APR) you receive is dependent on various factors like your credit score, the loan amount, and the value of your property. The APR has a floor of 4% and a cap of 18%, offering a clear range of what interest rate to expect. These terms provide a flexible yet structured way to manage your loan.
Refinance with Lower
Opting for a refinance with Lower in the future can be a smart move. They offer a HELOC combo, letting you refinance your mortgage while securing a line of credit, and even enable borrowing up to 95% of your home's value. Once you have a loan with Lower, they waive all lender fees for any future refinances on that property. You'll only pay a 1% origination fee on HELOC transactions initially. Later, if you decide to refinance with Lower, you could dodge closing costs thanks to their "Free Refi for Life" promise. This unique benefit could save you a chunk of change, because typical refinance costs hover between 3% to 6% of the mortgage amount.
Online Features
Lower streamlines your HELOC journey with its all-digital platform. You can easily prequalify, upload documents and sign paperwork right from your phone. Although you can speak to a representative, it's not necessary.
Its website enriches your homebuying experience with a Home Readiness Quiz, insightful tips and handy loan calculators. Making mortgage payments becomes a breeze online, and with the Lower app, you can even set up a HomeFund account for extra convenience. These online tools not only simplify the borrowing process but empower you with resources to make well-informed decisions on your home financing journey.
Customer Service
When embarking on a HELOC journey, having a lender with accessible customer service is key to ensuring a smooth experience. Lower provides various channels to get your concerns addressed:
Text: 855-293-1776
Product Support: 833-920-2273
Call for General Help: 888-509-8301
Email: care@lower.com
Lower App: Download and get in touch through the app
You can easily reach out to a supportive team, making your HELOC process with Lower more convenient and reassuring.
Lower Eligibility Criteria
Lower doesn't lay out detailed eligibility criteria on their website, which might leave some borrowers in the dark. It mentions that property insurance is a must, and so is flood insurance if your home is in a flood-prone zone. Lower accommodates primary residences, secondary homes and investment properties. However, there's more to HELOC eligibility requirements. Here are other common factors lenders usually consider:
Lenders typically prefer a score of 620 or higher. A good credit score shows you've managed past credit well, indicating lower risk.

Debt-to-Income Ratio (DTI)

A lower DTI ratio, usually below 43%, indicates a good balance between income and debt, showcasing your ability to manage new debt.

Most lenders prefer you to have at least 15% to 20% equity in your home. More equity can lead to better loan terms.

Steady, verifiable income ensures you have the means to repay the loan, reducing the lender's risk.
Each factor helps lenders gauge your repayment capability, making the HELOC a safer bet for both you and them.
Is Lower Right For You?
Choosing the right lender for your HELOC impacts your financial journey. It could save you time, money and ensure a smooth loan process. By considering Lower's offerings, customer service and eligibility requirements, you can make an informed choice that benefits you in the long run.
Who Can Benefit from a HELOC from Lower?
Lower might be a great fit for specific borrower profiles, such as:
Homeowners with equity in their property can leverage this equity for various financial needs.

Lower caters to those who prefer an all-digital, hassle-free experience. No need for paper records or in-person meetings — everything can be handled conveniently online.

Lower's "Free Refi for Life" promise ensures that future refinances won't come with additional lender fees.
If you align with any of these profiles, check if Lower can benefit your HELOC journey.
Who Shouldn't Secure a HELOC from Lower?
Lower may not be for certain borrower profiles. If you fall into any of these categories, it might be time to consider alternative HELOC providers:
Residents of Non-Serviceable Areas

If you reside in Alaska, Hawaii, New York, Rhode Island or Vermont, you won't find Lower servicing your area. Exploring lenders with broader geographical reach may be more suitable.

Fixed-Interest-Rate Seekers

Lower offers variable interest rates, which may not be the right choice if you prefer the stability and predictability of fixed rates for your HELOC.

Minimum Loan Amount Concerns

Lower has a higher minimum HELOC amount ($15,000), which might not be suitable if you're seeking a smaller line of credit. Other lenders with lower minimums may better cater to your needs.
Recognize when Lower might not meet your specific HELOC requirements. Exploring alternative lenders tailored to your unique needs could lead to a more suitable financial solution.
How To Apply
To prepare you for the journey ahead, we've outlined the steps to secure a HELOC from Lower:
1
Application Initiation
Clicking the "Apply now" button on Lower's website is your first step towards applying for a HELOC. Here, you'll find a simple form to kickstart the process.
2
Detailing Your Property
Enter details about the property you intend to use for the HELOC. This includes its location and perhaps its estimated value, which the lender needs to understand the equity available.
3
Sharing Contact and Financial Info
Share your basic contact information and additional financial details. Speed up this step by having this information ready.
4
Preliminary Credit Assessment
Lower will conduct a soft credit pull to see if you prequalify. It won't impact your credit score and gives you a glimpse of your eligibility.
5
Advanced Processing
If prequalified, a Lower representative will reach out for more information. They will guide you through a hard credit check and request necessary documents like proof of income and other financial documents.
Lower's process for securing a HELOC is streamlined to ensure a hassle-free experience. Each step is structured, making you well-informed and prepared as you move forward.
What To Do If You're Denied
Receiving a denial on your Lower HELOC application is not the end of your financial journey. Understanding the reasons behind the denial and taking appropriate steps can turn this setback into an opportunity for improvement. If you find yourself in this situation, here's a closer look at what you can do:
Understand Denial Reasons

Carefully review the reasons provided by Lower for the denial. These could range from credit score issues to income qualifications or property valuation.

Address the factors that led to your application's rejection. If it's a low credit score, focus on paying down debts, improving payment history and managing credit responsibly. If it's income-related, work on increasing your income or reducing existing debts to meet eligibility criteria.

Reapply with Enhancements

After making necessary improvements, consider reapplying. This time, ensure that the issues that caused the denial have been resolved. Your chances of approval could significantly improve with a stronger financial profile.

Explore Alternative Financing Options

While Lower may not have approved your application, there are other lenders and financing solutions available. Research these options, considering factors like interest rates, terms and eligibility requirements. You might find a better fit elsewhere.

Seek Financial Counseling

Enlist the help of a financial advisor or counselor. They can provide expert guidance to help you navigate financial challenges and develop a plan to enhance your eligibility for a HELOC or explore other suitable financial avenues. Their expertise can be invaluable in improving your financial standing.
A denial from Lower doesn't mark the end of your financial aspirations. Instead, it's an opportunity to evaluate, enhance and consider alternative routes to achieve your financial objectives. With determination, detailed action and informed choices, you can continue your journey towards securing the financing you need.
FAQ About Lower as a HELOC Lender
Navigating the world of HELOCs with Lower can raise questions, and we're here to provide you with the answers.
About Christopher Boston
---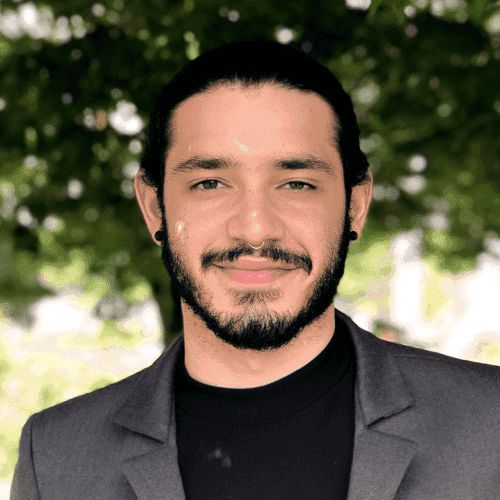 ---