Connexus Credit Union offers a solid choice for HELOC seekers. With quick approval times and availability in most states, it caters to borrowers who value convenience and flexibility. The lack of annual fees and the option to use funds for various purposes are definite pluses. However, be mindful of closing costs and other fees.
Connexus excels in providing digital banking options, making it ideal for tech-savvy borrowers. Overall, it suits those seeking efficient online application processes and competitive terms. While it may not serve all states or those with investment properties, it's a strong option for many homeowners.
---

8.74% to 15.9%

APR Range

Undisclosed

Minimum Credit Score

$5,000 to 200,000

Loan Amount Range

15-year draw period; 15-year repayment period

Repayment Terms

Undisclosed

Time to Receive Funds

---
Features of Connexus Credit Union
When it comes to using your HELOC funds, Connexus provides flexibility. You can use them for various purposes, whether it's home improvements, education expenses or handling unexpected costs. It's also essential to be aware of any fees associated with your HELOC — understanding these from the get-go can help you plan your finances effectively.
You'll have a draw period to use your funds and a repayment period to repay it. Plus, their digital banking and customer service are top-notch, making managing your HELOC a breeze. By considering these aspects, you can determine whether Connexus Credit Union is the right choice for your HELOC needs. Making informed decisions is key to achieving your financial goals.
What Can You Use Your Funds For?
Understanding how you can utilize the funds from your Connexus Credit Union Home Equity Line of Credit is essential for making informed financial decisions. Each lender has specific rules and possibilities, and knowing these can significantly impact how you plan and achieve your financial goals. Let's explore the possibilities:
Home renovations and improvements: Your Connexus HELOC is a fantastic tool for improving your property. Whether it's a kitchen remodel, a new bathroom or simply sprucing up your living space, these can add value to your home and make it more comfortable.

College tuition: With your HELOC, you can fund your or your family member's college education. It's a way to cover tuition, textbooks and other educational expenses.

Debt consolidation: If you have multiple loans with high interest rates, your HELOC can come to the rescue. Use it to consolidate your debts into one manageable payment with a lower interest rate. It's a smart financial move that can save you money.

Vacations: Your Connexus HELOC can fund that dream vacation you've always wanted. Whether it's a relaxing beach getaway or an adventure-filled trip, Connexus helps you create lasting memories.

Emergencies: Medical bills, urgent home repairs or unexpected expenses can be costly. Fortunately, your HELOC can serve as a financial safety net.
Connexus Credit Union's HELOC offers you a versatile financial tool. Understanding these possibilities allows you to maximize your HELOC and achieve your financial goals.
Fees and Discounts With a Connexus Credit Union HELOC
Understanding the fees associated with your HELOC is crucial because these costs can vary between lenders and significantly impact your overall borrowing expenses. The good news is Connexus doesn't charge an annual fee for any of its home equity products, which is a money-saving advantage. However, make sure you consider the following:
Closing costs: Depending on your property's location and loan terms, closing costs can range from $175 to $2,000. It's essential to be aware of these costs upfront so you can budget accordingly and understand how they may affect your loan.

Returned loan payment fee: If you miss a loan payment, Connexus may charge a fee of $15 ($9 if paid by phone). It's a reminder to stay on top of your payments to avoid these extra costs.

Force-placed insurance processing fee: If you don't maintain the required insurance on your property, Connexus may charge a $12 processing fee. It's a fee you can avoid by ensuring your property remains adequately insured.
While Connexus doesn't have an annual fee for its HELOCs, you still need to consider other potential costs when planning your borrowing strategy. Being informed about these lets you make financially sounder decisions.
Draw and Repayment Periods
Understanding the draw and repayment periods of your Connexus Credit Union HELOC is essential for effective financial planning. These directly impact how you manage your funds and whether you maximize your borrowing potential.
Connexus offers a 15-year draw period, during which you can access and use your HELOC funds. This extended draw period provides flexibility for your borrowing needs. After the draw period, you have another 15 years for repayment, allowing you ample time to pay back what you've borrowed. An equally important aspect is the minimum repayments. These also play a crucial role in keeping your finances on track.
Minimum payment for standard HELOC: For a Standard HELOC, the minimum payment is 1.5% of the amount borrowed, with a minimum requirement of $25. It means you have the flexibility to pay a small percentage of your outstanding balance each month, which can be helpful for budgeting.

Minimum payment for interest-only HELOC: If you have an interest-only HELOC, your minimum payment is based on the interest accrued. This option allows you to focus on paying just the interest portion for a specific period, giving you even more flexibility in managing your payments.
Understanding these draw and repayment periods empowers you to tailor your HELOC to your financial needs. Whether you prefer a lower monthly payment or want to pay down your balance more aggressively, Connexus Credit Union provides options to fit your goals.
Amounts and Interest Rates
Connexus offers flexibility with a minimum loan amount of $5,000 and a maximum credit line of $200,000. You can potentially borrow up to 90% of your available home equity, depending on your circumstances.
Another critical aspect of your Connexus HELOC is the interest rates. While both the standard and interest-only HELOCs from Connexus Credit Union share some common features, such as introductory rates and semi-annual rate adjustments in April and October, it's essential to understand their unique characteristics. Our table provides a side-by-side comparison, highlighting the key differences that can impact your borrowing and repayment strategy.
| Comparison Area | Standard HELOC | Interest-Only HELOC |
| --- | --- | --- |
| Introductory Rate (until October 2024) | | |
| Non-Introductory Rate (as of October 30, 2023) | | |
| | 1.5% of the amount borrowed, with a minimum of $25 | Interest-only, based on the amount borrowed, with a variable 5.99% APR |
It's all about choosing the HELOC that suits your unique borrowing and repayment preferences, putting you in control of your financial journey. In other words, a better understanding of the choices available to you helps align your decision-making with your financial goals better.
Digital Banking App
Connexus Credit Union's Digital Banking App is your all-in-one tool for managing your money with ease and convenience. In today's fast-paced world, quick, easy and mobile access to your finances is necessary.
With the app, you can check your account balance from your computer, pay bills from your tablet and even deposit a check using your phone. It's like having your bank right in the palm of your hand, available 24/7.
Your security is Connexus' top priority, and it invested heavily in resources to keep your data safe. You'll enjoy all the cutting-edge features you'd expect from the nation's largest banks, including online bill payments, account alerts, mobile deposits and the ability to make external transfers. It's about giving you the power to manage your money whenever and wherever you need it. With Connexus' Digital Banking App, your financial freedom is just a tap away.
Customer Service
When it comes to your HELOC or any financial concerns, excellent customer service is a must. Connexus Credit Union understands this and offers multiple ways to reach out and get the help you need:
Phone support: You can reach customer service at 800-845-5025 during the week from 8 a.m. to 8 p.m. ET (5 a.m. to 5 p.m. PT) and on Saturdays from 9 a.m. to noon ET.

Online consultation: Schedule a consultation to speak with a loan specialist through the Connexus online portal.

Email support: Reach out via email by sending a message to info@connexus.org.

In-person assistance: If you prefer face-to-face interactions, Connexus has branches in three states (Wisconsin, Minnesota and Illinois).
Customer service is a key consideration when choosing a HELOC lender. It ensures you have a reliable partner to address your questions or concerns throughout your financial journey. Connexus Credit Union is ready to assist you, making your experience smooth and worry-free.
Eligibility Criteria
Understanding what Connexus Credit Union looks at when assessing your eligibility for a HELOC is like having a roadmap. It increases your chances of meeting the requirements and, therefore, approval. We broke down the key factors: your credit score, the type of property you own and its equity, your income and employment status, and how Connexus membership plays a role. By knowing these specifics, you'll be better prepared to make a successful application and achieve your financial goals.
Minimum Credit Score
Your credit score is important when applying for a Connexus Credit Union HELOC. While it doesn't specify a minimum credit score requirement, many lenders typically seek a figure of approximately 620 or higher. Your credit standing matters because it influences several aspects of your HELOC.
Firstly, it affects your chances of approval, serving as a sign to lenders that you manage your finances responsibly. Secondly, it can impact the amount you're eligible to borrow — the higher it is, the more likely you'll get a higher limit. Lastly, your credit score also influences the interest rate you receive, with higher figures often resulting in more favorable rates and potential savings.
Property Type and Home Equity
Your line of credit is typically based on a percentage of your home's value. The more your home is worth, the larger your line of credit can be. While Connexus doesn't specify a minimum equity requirement, most HELOC lenders look for at least an 80% loan-to-value ratio. This means you should have paid off at least 20% of your home.
HELOCs are available for your primary residence. Your second home may also be eligible as long as it's located at least 50 miles from your primary one. Eligible properties include  the following:
Single-family homes

2-4-unit condominiums

Owner-occupied duplexes

Townhouses
Unfortunately, Connexus doesn't offer HELOCs for investment properties. Understanding these property and equity details ensures you're well-prepared to explore HELOC options that align with your homeownership situation.
Income and Employment
While Connexus doesn't specify a minimum income requirement, it's common for HELOC lenders to consider stable employment and income sources. Stable employment typically means having a consistent job for a reasonable period, often at least two years, without significant gaps in employment history. It reassures lenders that you have a reliable income to support your HELOC.
Lenders, including Connexus, also look at your debt-to-income (DTI) ratio, which should ideally be below 36% but generally no higher than 43%. It indicates that adding a HELOC payment to your monthly budget won't strain your finances.
Membership
Membership is essential to access a HELOC issued by a credit union — a requirement unique to them. Eligibility extends to a diverse range of individuals, including employees, retirees, family members and students of select companies and groups. Additionally, residents in specific Upper Midwest communities automatically qualify for membership. For general applicants, the $5.00 donation to the Connexus Foundation is an easy way to become a member. This straightforward process ensures borrowers have a stake in the credit union, fostering a sense of community and financial partnership.
Is Connexus Credit Union Right For You?
Evaluating whether Connexus Credit Union is the right lender for you is necessary if you want to find the perfect fit for your HELOC needs. It can help you make an informed decision that benefits you in the long run. By understanding Connexus' eligibility criteria, property requirements and financial considerations, you'll be better equipped to determine if their HELOC options align with your homeownership goals and financial stability.
Who Can Benefit From a HELOC From Connexus Credit Union?
Connexus Credit Union is an excellent choice for borrowers who value efficiency and a streamlined application process. If you're looking to secure a HELOC without the hassle of a time-consuming home appraisal, Connexus allows you to apply online in just minutes, eliminating unnecessary delays. This convenience is particularly appealing to those who want to kickstart their HELOC journey swiftly.
Moreover, Connexus stands out for its flexibility. The HELOC it offers comes with customizable draw periods and introductory rates, empowering borrowers to tailor their borrowing experience to match their unique financial needs and goals. It can be a significant advantage for individuals who appreciate options catering to their circumstances.
Those seeking personalized support throughout their HELOC journey can find Connexus a good match. The credit union has a team of experienced personal lenders ready to assist borrowers at every stage of the process. This means you can benefit from expert insights and guidance to make the most informed decisions regarding your HELOC.
Who Shouldn't Secure a HELOC From Connexus Credit Union?
While Connexus Credit Union offers several advantages, it may not be the right choice for everyone. If you happen to reside in Hawaii, Alaska, Maryland or Texas, you'll have to explore other lenders since Connexus HELOCs aren't available in those states. Additionally, if you're an investment property owner seeking to tap into your property's equity, the credit union may not be the most suitable option. They do not offer HELOCs for investment properties, so borrowers in this category may need to explore other lenders with expertise in this specific area.
Connexus might not align with your preferences if you prefer the convenience of in-person support and guidance through a branch network. Its limited branch presence has locations in just three states: Wisconsin, Minnesota and Illinois. This geographical restriction may not cater to the needs of branch-dependent borrowers who value face-to-face interactions and local support.
How to Apply
Understanding the steps to secure a HELOC from Connexus Credit Union is a smart move that can benefit you significantly. It helps you manage your expectations, prepare and increase your chances of approval.
1
Initial contact
Begin by reaching out to Connexus through their website, by email or by phone at 800-845-5025. The credit union's call center operates during specific hours, so be mindful of their availability.
2
Application
If you apply online, you can potentially receive approval within a day. Ensure you have all your necessary personal and financial documentation ready, including proof of sufficient income and stable employment (pay stubs, your Form W-2 and your current mortgage statements demonstrating timely payments).
3
Assessment and approval
Connexus will evaluate your application, considering factors like creditworthiness, property value and loan-to-value ratio. If your application meets Connexus' criteria, you'll receive approval for your HELOC.
4
Closing
After approval, Connexus will guide you through the closing process, during which you'll complete any remaining paperwork.
5
Accessing funds
Once your HELOC is active, you can access your funds for your intended purposes, such as home improvements, debt consolidation or other financial needs.
Being well-prepared ensures a seamless HELOC application process with Connexus, helping you secure the financial support you need for your goals.
What to Do If You're Denied
No one wants to receive a denied HELOC application. But if Connexus doesn't approve yours, remember that it's not the end of your financial journey. Instead, take it as an opportunity to reassess and explore your options. Here are strategies to consider:
Understanding denial reasons: Take the time to understand why your application was denied. Connexus should provide specific reasons for the denial, which can include factors like credit score, income or property eligibility. Knowing the exact reasons can help you address them effectively.

Improving eligibility: If your denial was due to factors within your control, work on improving your eligibility. It might involve boosting your credit score, increasing your income or building more equity in your home. Addressing these areas can enhance your chances of approval in the future.

Reapplying with enhancements: Consider reapplying for a HELOC with Connexus once you've addressed the denial reasons. An improved financial profile can make a significant difference.

Exploring Alternative Financing: If Connexus remains out of reach even after addressing denial reasons, don't lose hope. Explore alternative financing options available from other lenders. They have their unique requirements, which may be a better fit for your circumstances.

Seeking financial counseling: In some cases, seeking financial counseling or guidance can be immensely beneficial. Professionals can help you assess your financial situation, create a plan for improvement and provide valuable insights into the borrowing process.
A denial is a setback, not a roadblock. By understanding the reasons, making improvements and exploring alternative avenues, you can still achieve your financial goals and secure the HELOC you need.
FAQ About Connexus Credit Union as a HELOC Lender
We've compiled answers to some of the most common questions borrowers have about Connexus' HELOC to provide you with valuable insights.
About Christopher Boston
---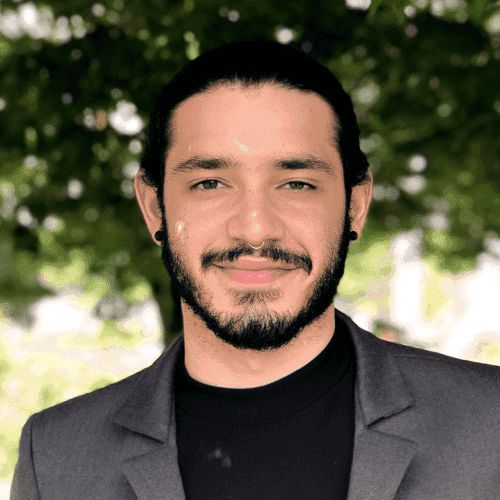 ---