Bank of America offers zero application fees, closing (up to $1,000,000), annual upkeep and rate discounts for existing customers. It caters to digitally-savvy individuals with its top-rated Mobile Banking app and Online Banking services. However, the absence of disclosed eligibility criteria and a potentially higher post-introductory variable rate might pose challenges for some borrowers. Those valuing digital account management and existing Bank of America patrons might find their HELOC offerings especially appealing.
---

7.49% (introductory rate) then 9.90%

APR Range

Undisclosed

Minimum Credit Score

Generally $25,000 to $1,000,000

Loan Amount Range

10-year draw period; 20-year repayment period

Repayment Terms

Undisclosed

Time to Receive Funds

---
Features of Bank of America
Bank of America's Home Equity Line of Credit (HELOC) can be a strategic financial tool for a range of needs, whether you're planning a major home renovation or dealing with unexpected expenses. Key features include its fees, draw and repayment periods and interest rates, which are essential to understand for effective financial planning. Bank of America also offers a repayment assistance program, providing a safety net during financially challenging times. Their customer service is known for its promptness and for addressing questions quickly. By evaluating these factors, you can determine if Bank of America's HELOC aligns with your financial goals.
What Can You Use Your Funds For?
Some lenders set restrictions on how you can spend your funds. Knowing the specifics ensures the loan you choose suits your needs. Let's explore how Bank of America allows you to use your HELOC funds:
Home Improvements and Renovations

Investing in home improvements or renovations, such as a kitchen upgrade or installing solar panels, enhances your living space and adds value to your property. A Bank of America HELOC can be a smart way to finance these projects.

If you're dealing with multiple debts, a Bank of America HELOC can consolidate them into one payment. This could simplify your finances and potentially offer a lower interest rate.

When life's unexpected expenses, like sudden medical bills or urgent home repairs, crop up, a HELOC can provide a financial safety net.

A HELOC can make paying for education costs, such as tuition, textbooks, and housing, more manageable. It can offer a potentially lower interest rate than traditional student loans.
Bank of America's HELOC provides a flexible solution for various financial needs. Understanding these potential uses helps you make an informed decision, ensuring that your financial path aligns well with your personal and financial circumstances.
Fees and Discounts With a Bank of America HELOC
With Bank of America, securing a HELOC is straightforward, with minimal fees. There's no fee to apply, no closing costs on lines of credit up to $1,000,000 and no annual fee, making it an accessible option for many. However, an early closure fee of $450 applies if you terminate your account within 36 months of opening, except for lines less than $25,000 or properties in Maryland.
Setting up and maintaining automatic monthly payments from a Bank of America account entitles you to a 0.25% interest rate discount. Also, by making an initial withdrawal when you open your account, you receive a 0.10% interest rate discount for each $10,000 withdrawn, up to a maximum discount of 1.50%.
Further enhancing the affordability is the Preferred Rewards program. As a Bank of America HELOC holder, enrolling in Preferred Rewards based on your asset tier could lead to substantial interest rate discounts. The table below illustrates the discounts available as per your asset tier at the time of home equity application submission:
Bank of America's HELOC has a transparent fee structure and attractive discounts, especially if you're already banking with them or plan to utilize a significant initial draw. These contribute to a potentially lower cost of borrowing, making your financial journey more manageable and predictable.
Draw and Repayment Periods
A Home Equity Line of Credit (HELOC) from Bank of America is a 30-year agreement divided into two phases. The first 10 years, known as the draw period, is flexibile and allows you to use your HELOC funds whenever needed. After the draw period, you'll enter a 20-year repayment period, where you'll repay the principal and any accumulated interest.
Committing to a Bank of America HELOC requires thoroughly understanding your current financial situation and estimating your future financial capabilities. By understanding these timelines, you can manage your finances more effectively. If a HELOC fits your financial plans, you might want to explore Bank of America's offering. Getting started is easy – call them, visit a financial center, or apply online at bankofamerica.com/HomeEquity.
Loan Amounts and Interest Rates
Bank of America offers a wide range of loan amounts for HELOCs. For example, the minimum HELOC amount is typically $25,000, but it can be as low as $15,000 in some areas. The maximum limit is usually $1,000,000, but it may be reduced to $500,000 in certain regions. Typically, you can borrow up to 85% of your home's value minus your remaining mortgage balance. This flexibility caters to various financial strategies, whether you're planning a major home renovation or covering education costs.
The introductory rate for your HELOC is a low variable of 7.49% for the first six months. Afterward, the rate adjusts to a variable 9.90% Annual Percentage Rate (APR). A unique feature Bank of America offers is the possibility of converting $5,000 or more of your balance to a fixed rate at any time. This Fixed-Rate Loan Option results in fixed monthly payments at a fixed interest rate, providing predictability and protecting you from potential rising interest rates.
Bank of America's HELOC can be customized to fit your financial circumstances. It offers a blend of flexibility and stability in your repayment journey.
Mobile Banking
Bank of America's mobile banking feature simplifies managing your Home Equity Line of Credit (HELOC). You can check your balance, view statements and transfer money between your accounts. For instance, you can quickly transfer funds from your HELOC to your checking account if you receive a large expense. Stay updated on your account activity by setting up alerts through email, text or push notifications.
The Pay & Transfer feature lets you schedule or pay bills online from anywhere. For example, you can pay your monthly utility bills directly from your HELOC. You can also make fast but secure transfers between several accounts. You can even exchange money with friends and family through Zelle®.
The Budget & Track tool allows you to set a budget and monitor spending in your accounts. It provides a real-time view of where your money goes, helping you manage your HELOC effectively.
Bank of America prioritizes security in mobile banking. Features like fingerprint sign-in, card ordering, card lock/unlock and the ability to update passcodes and security settings anytime ensure a secure banking environment.
Experience convenient and secure banking from almost anywhere with Mobile Advantage. Custom alerts, digital wallet integration, and chat with Erica, your virtual financial assistant, make financial management seamless and efficient.
Repayment Assistance
Are you grappling with financial challenges that make managing your HELOC payments difficult?Bank of America's loan modification program could be the answer. To qualify, you need to have your account open for at least nine months and have made six consecutive full payments. The program doesn't come with any fees, and Bank of America waives any previous late charges once you're approved.
Contact Bank of America and submit your financial details to kick off the process. If you get the green light, you'll start a three-month trial period to ensure the new payments fit your budget. You'll receive a Modification Agreement that spells out the changes to your loan. Sign it, send it back, and your loan modification is set in stone. If you need a temporary payment pause, Bank of America's Client Assistance Program also offers forbearance options.
Customer Service
Having accessible and responsive customer service when managing your HELOC can be a game-changer. Bank of America makes reaching out easy and convenient. For any concerns or inquiries, their phone support is ready to assist:
New home equity applications: Call 800.779.3894 from Monday to Friday, 8 a.m.-10 p.m. ET, or Saturday from 8 a.m.-6:30 p.m. ET.

Existing home equity accounts: You can dial 800.934.5626 during weekdays between 8 a.m. and 9 p.m. ET.
If you prefer a more personal interaction, scheduling an appointment through their website is also an option. This ease of contact and assistance reflects a customer-centric approach, which is vital when choosing a HELOC lender, ensuring you have the support you need when you need it.
Eligibility Criteria
Before applying for a Bank of America HELOC, knowing what might affect your eligibility is wise, allowing you to prepare better for the application process. While its website doesn't provide specific eligibility criteria on its website, understanding industry standards can help your eligibility for a HELOC. Here are some key factors:
Lenders often look for a credit score of 680 or higher. It reflects your history of paying debts on time and managing credit responsibly. A better score could also get you a lower interest rate.

Generally, lenders look for you to have at least 15% to 20% equity in your home to qualify for a HELOC. If your home's current value is $200,000, you'd need to have $30,000 to $40,000 in equity to be considered.

Lenders look for consistent income and typically prefer at least two years of steady employment in the same field. Be prepared to submit proof like recent pay stubs or tax returns.
Awareness of these factors can give you a clearer picture of where you stand and what to expect when applying for a HELOC with Bank of America or any other lender. It also helps identify areas you need to work on to improve your eligibility, ensuring a smoother application process.
Is Bank of America Right for You?
Assessing whether Bank of America is the right lender for you involves looking at their offerings, customer service and how well they match your financial situation and expectations. This assessment is your roadmap, ensuring you team up with a lender who aligns with your needs, making your journey towards financial growth more clear and achievable. It's about making a choice today that your future self will thank you for.
Who Can Benefit From a HELOC From Bank of America?
For those who've already built a relationship with Bank of America, familiarity with its systems could translate into a smoother application process. Existing customers have the added perk of potentially lower rates, especially if they opt for automatic payments from their Bank of America accounts. Plus, the Preferred Rewards program offers rate discounts based on asset tiers, making it a financially savvy choice for those already banking with them.
But the benefits continue beyond there. Bank of America caters to borrowers who prefer the stability of predictable payments. Its Fixed-Rate Loan Option allows a portion of the HELOC balance to be converted to a fixed rate, providing peace of mind in a fluctuating rate environment. That's an advantage for budget-conscious individuals who value financial predictability.
In today's digital age, managing finances efficiently and on the go is more important than ever. Bank of America's top-rated Mobile Banking app and robust Online Banking platform empower users to manage their HELOC easily. From checking balances to making payments and transferring funds, these digital tools provide a seamless financial management experience. For the tech-savvy borrower who values convenience and accessibility, Bank of America's digital prowess is a significant draw.
Who Shouldn't Secure a HELOC From Bank of America?
While Bank of America has its strengths as a HELOC lender, it might not be fit everyone. Borrowers wary of fluctuating rates may find the post-introductory variable rate a concern. It could lead to higher monthly payments, potentially stretching the budget beyond comfort.
Homeowners considering a HELOC as a short-term financial solution should be cautious. Bank of America charges an early closure fee of $450 for accounts closed within 36 months of opening. It could deter those not planning to maintain their line of credit for the long haul.
Lastly, transparency is key for many borrowers who prefer to have all the facts before diving into the application process. Bank of America's lack of openly disclosed eligibility criteria, such as credit score requirements and income benchmarks, might pose a challenge for those who seek clarity and certainty. In such cases, a lender with more transparent upfront information could be a better match, saving time and setting clear expectations immediately.
How to Apply
Advanced knowledge of how to secure a HELOC with Bank of America can offer you a clear path forward. It removes the guesswork, giving you a structured outline of what to expect and what's expected of you, ensuring a smoother sail through the application journey.
1
Online Application
Kick off your HELOC application journey online. It's a simple, no-fee, no-obligation process that takes about 15 minutes of your time. If need be, you can save your application and return to complete it later.
2
Specialist Guidance
Once your application is in, a seasoned specialist from Bank of America will guide you through the next steps. If a Fixed-Rate Loan Option aligns with your needs, offering predictable monthly payments, they'll help set that up for you.
3
Finalization and Approval
Now, it's time to finalize your application. Upload the required documents online securely to save time. Upon approval, choose a convenient financial center to close the deal. Afterward, accessing your new home equity line of credit is straightforward whenever you need it.
Taking the time to understand these steps not only demystifies the process but places you in a better position to navigate the journey of securing a HELOC with Bank of America, ensuring you're well-prepared for each phase.
What to Do if You're Denied
Encountering a denial on your HELOC application with Bank of America may initially feel discouraging. However, there are several steps you can take to understand it, improve your eligibility, and keep moving forward toward securing the funds you need. Here's how you can navigate this situation:
Understanding Denial Reasons: Knowing why your application was denied is pivotal. It can be a valuable resource to pinpoint what aspects of your financial profile need improvement.

Improving Eligibility: Once you understand the reasons for denial, improve them. It might include reducing debt, increasing income or correcting any inaccuracies on your credit report.

Reapplying: Consider reapplying for a HELOC with Bank of America after you've made improvements. With a more robust financial profile, you may find approval on your next attempt.

Alternative Financing Options: If a HELOC isn't viable, explore other financing alternatives like personal loans or other lines of credit. Different lenders have different criteria, and one might have a product that aligns with your financial scenario.

Seeking Financial Counseling: Financial counseling can provide personalized advice on improving your financial situation. A counselor can guide you on debt management, budgeting and improving your credit.
A denial doesn't spell the end of your journey towards a HELOC. Taking proactive steps post-denial can lead you towards better financial opportunities.
Frequently Asked Questions About Bank of America as a HELOC Lender
We addressed some of the common queries you may have as you explore Bank of America as your potential HELOC lender. These can provide more insight into their offerings, requirements and processes.
About Christopher Boston
---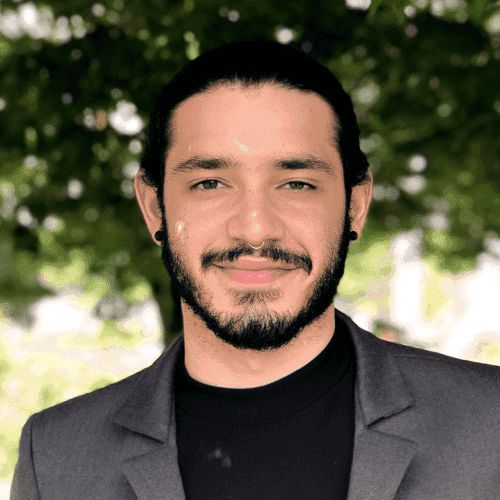 ---