Alliant is a digital-centric HELOC lender with competitive rates, fewer fees and flexible repayment terms. It's an attractive choice for borrowers comfortable with online management and looking for upfront savings. However, its membership requirement and limited in-person service could be a hurdle for some. Ideal for those preferring a blend of modern banking with traditional credit union values, Alliant could be your go-to for a financially rewarding HELOC experience.
---

8.75% to 16%

APR Range

Undisclosed

Minimum Credit Score

Starting at $10,000

Loan Amount Range

10-year draw period; 20-year repayment period

Repayment Terms

Undisclosed

Time to Receive Funds

---
Alliant Features
Exploring a lender like Alliant for your home equity line of credit (HELOC) involves diving into how you can use the funds, the fees involved, the draw and repayment terms and the level of customer service provided. Each factor plays a crucial role in helping you determine if Alliant aligns with your financial goals.
What You Can Use Your Funds For
Some lenders restrict how you can use the funds from a HELOC, so understanding these is key and helps align your borrowing intentions with the lender's terms, ensuring a smooth financial journey. Let's look into how you can utilize the funds from a HELOC with Alliant:
Boost the value of your home by funding renovations or repairs. A HELOC from Alliant can be a great tool to modernize your living space while potentially increasing your home's market value.

Planning a getaway? You can use the funds to cover your vacation expenses and reduce financial strain, provided you don't let interest accumulate on the balance.

If you have high-interest debts, a HELOC from Alliant could help in consolidating these debts into a single, lower-interest payment, aiding in more manageable debt handling.

Cover tuition fees or other education-related expenses for yourself or a family member. Investing in education is simpler with the accessible funds from Alliant's HELOC.

Unexpected medical bills can be overwhelming. Ease this burden by using your HELOC funds to cover health care costs.

Be it appliances, furniture or a car, manage significant purchases efficiently with the flexible funding from an Alliant HELOC.
Alliant's HELOCs enable you to more easily align your financial actions with your life's demands and offer financial flexibility to help you manage needs including improving your home, consolidating debts or covering unexpected expenses.
Alliant HELOC Fees
Understanding the fees associated with a HELOC is crucial for planning your finances accurately. A beneficial aspect of Alliant's HELOC is the absence of upfront costs such as application fees, appraisal fees or closing costs on lines up to $250,000. However, you might still encounter some costs, such as:
Closing Costs for Larger Loans: For those considering an interest-only HELOC line over $250,000, be prepared to pay $1,000. Note that the amount excludes any appraisals ordered by the applicant.

Annual Fee: An annual fee of $50 is part of the deal, but it's waived in the first year. From the second year onward, this fee is charged annually, even if you don't have a balance.

Termination Fee: If you cancel or close the interest-only HELOC within 36 months of its origination, Alliant charges a $200 termination fee.

Refinancing Fee: Refinancing your HELOC is an option, but a $250 fee applies if it doesn't increase your credit limit by $10,000 or more.
Knowing these fees helps ensure that Alliant's HELOC aligns with your budget and expectations, minimizing any financial surprises down the road.
Draw and Repayment Periods
Understanding loan terms and draw periods helps you develop an efficient repayment strategy. With Alliant's HELOC, you get a draw period of 10 years. During this time, you can borrow against your credit line and are only required to make interest payments on the amount you've borrowed, not your entire credit limit. As you pay off the amount you withdrew, it becomes available for use again, providing financial flexibility.
Following the draw period, you enter the repayment period, which lasts for 20 years. Now, your payments will include both the principal and interest. It might lead to higher payments than the draw period, but it's a structured way to pay down your loan over time.
Knowing these terms lets you anticipate how your payments will change over time and plan accordingly. Whether you're managing monthly budgets or long-term financial goals, being informed about your loan terms with Alliant allows for better financial management and fewer surprises.
Loan Amounts and Interest Rates
At Alliant, HELOC interest rates are variable, meaning they can change over the life of your credit line, which could affect your monthly payments. The loan amount, loan-to-value and your credit history determine your initial rate. It may adjust monthly, based on the highest Prime Rate published in The Wall Street Journal plus or minus a margin. If you opt not to set up automatic payments from an Alliant Credit Union account, be prepared for a slight rate and margin increase of 0.25%.
HELOC APRs range from 8.75% to 16%. Note that interest rates and APRs (Annual Percentage Rate) are different. The former is the cost of borrowing the principal loan amount, while the latter includes the interest rate plus other fees and costs of the loan, giving you a more complete picture of the loan's cost annually.
As for the loan amounts, Alliant allows you to borrow up to 80% of your home's value. The starting loan amount is $10,000, but in WI and Washington, D.C., the minimum loan amount is $25,001. Understanding these details helps you make well-informed decisions that align with your financial scenario and objectives.
Customer Service
Good customer support ensures that your queries and concerns are addressed promptly, making the loan management process smoother. Alliant prioritizes customer service, although it operates mainly online and via phone, given its single physical location in Chicago.
You can manage your HELOC through your online account and Alliant's mobile app, providing a convenient way to handle your loan at your fingertips. The company also offers robust phone support, which is available 24/7, to address your concerns:
Local Inquiries: 800-328-1935 (extension 2570 for HELOC-specific concerns)

International Callers: (773) 462-2000
The blend of round-the-clock phone support and digital account management facilities at Alliant provides a supportive environment, aiding in a hassle-free HELOC experience from application through to repayment.
Alliant's HELOC Eligibility Criteria
Before applying for an Alliant HELOC, it's wise to understand the eligibility criteria to ensure a smooth application process. Becoming a member of Alliant is a basic requirement, and your credit score, the type of property you own and the amount of home equity you have are also important. Grasping these specifics prepares you for the application and helps align your financial profile with Alliant's criteria, increasing the odds of a favorable outcome.
Minimum Credit Score
Alliant Credit Union doesn't publicly disclose a specific minimum credit score requirement for obtaining a HELOC. However, keeping yours in the mid-600s can make qualifying easier. A higher credit score may lead to better interest rates and more favorable loan terms, while a lower one could limit your options or result in higher interest rates. Check your credit score and improve it if needed before applying for a HELOC to ensure you are in a favorable position to obtain the best possible terms.
Property Type and Home Equity
At Alliant, the amount you can borrow through a HELOC depends on the equity you have in your home, with a requirement of at least 20%, often referred to as an 80% loan-to-value (LTV) maximum. To estimate your potential HELOC limit, take 80% of your home's value and subtract any existing mortgage balances.
Eligible properties for a HELOC include 1- to 2-unit owner-occupied dwellings, so properties such as your primary residence are typically covered. Remember, property insurance is required, and flood insurance might be necessary depending on the location. Any additional fees or taxes charged by the state or county where your property is located will be your responsibility.
Membership
To apply for an Alliant HELOC, you must first become a member of Alliant Credit Union. You do this in various ways:
Being a current or retired employee of a business or organization partnered with Alliant
Being an immediate family member of an Alliant member
Living and working near its Chicago headquarters
Joining Foster Care to Success
Being a member means being part of a community that benefits from Alliant's services. This membership approach ensures that the credit union focuses on providing value to its members, including offering HELOCs to help meet your financial goals.
Who Should Consider Alliant
Choosing the right lender for your HELOC could impact your financial health for years. Assessing your best options involves looking at lenders' interest rates, loan terms, customer service and eligibility criteria. By evaluating these factors, you get a clear picture of what to expect, ensuring no unpleasant surprises later.
Alliant Credit Union is an excellent fit for certain borrower profiles, especially those who are digitally savvy and prefer the convenience of managing their finances online. With its robust online platform and mobile app, managing your HELOC becomes a seamless experience, allowing you access from anywhere at any time.
Alliant also caters to borrowers looking for upfront savings who don't require a high loan amount. Offering no closing costs on HELOCs up to $250,000, Alliant provides a cost-effective solution for those whose loan needs fall within this range. This feature is especially beneficial for homeowners concerned about initial expenses because it can lead to significant savings at the start of the loan.
Moreover, Alliant's customer service model is well-suited for individuals comfortable with online and phone-based interactions. With 24/7 phone support, Alliant ensures that assistance is always just a call away and may be a good match for those who don't require in-person service and prefer the convenience of remote support.
Who Shouldn't Secure a HELOC from Alliant
Alliant Credit Union might not be the best match for everyone, especially for those who value in-person banking services. Alliant is a fully digital credit union, so borrowers who prefer face-to-face interactions might find its lack of physical presence a significant drawback.
Moreover, as a credit union, Alliant requires borrowers to become members to access its financial products. This requirement might not sit well with everyone, especially those who are either ineligible or uninterested in membership.
Lastly, Alliant's HELOC offerings are tailored to 1- to 2-unit owner-occupied dwellings. That means owners of larger properties or other types of dwellings might find themselves outside the eligibility criteria set by Alliant. Lenders with broader property eligibility criteria may be a better choice for them.
How to Apply
Knowing the steps of Alliant's HELOC application process enables you to gather necessary information, which could potentially expedite the process and get you closer to your financial goals quicker.
1
Apply Online
Kickstart your journey with Alliant by filling out an online application, which requires you to answer a few questions. If you're not an Alliant member yet, you'll be directed to a membership application page before proceeding with the HELOC application.
2
Wait for the Review Period
After you've submitted the application, you'll receive a confirmation followed by an initial loan decision via email. If you receive a "conditional approval," you'll be asked to provide some additional documents.
3
Sign Your Loan Documents
Once your application clears the review, you'll receive your closing documents through DocuSign (electronically) and FedEx. After you sign off on the documents, your HELOC gets funded. It's a straight path to making your HELOC official.
4
Access Your Funds
With the funds available in your HELOC, you have the freedom to use them whenever you need during the draw period. Transferring money from your HELOC to your checking account is simple whether you do it through Alliant online banking, its mobile app or over the phone.
Being well-informed about this process can help you manage your expectations and be better prepared at every stage, ensuring a hassle-free experience as you work towards securing your HELOC with Alliant.
What to Do If You're Denied
Experiencing a denial on your HELOC application with Alliant can feel discouraging, but it's not the end of the road. You can take steps to understand the denial and make progress toward your financial goals. Here are some tips:
Understanding Denial Reasons
Knowing why your application was denied is crucial. Alliant, like many lenders, will provide reasons for denial, which can guide you on what areas need improvement.
Improving Eligibility
Work on the factors that led to your denial, whether it means improving your credit score, reducing debts or increasing your income.
Reapplying
After making improvements, don't hesitate to reapply. Ensure that you've addressed the reasons for your initial denial to increase your chances of approval in the next round.
Seeking Alternative Financing Options
Explore other lending options like personal loans or other lines of credit. Different lenders have different criteria, and you might find one that fits your current financial profile.
Getting Financial Counseling
Consulting with a financial advisor can provide insights into managing your finances better and improving your eligibility for a HELOC or other credit products in the future.
A denial isn't a dead end. Each step you take post-denial is a stride towards better financial health and closer to securing the financial support you need. Remember, the door to financial flexibility remains open with the right approach and continuous effort.
Alliant HELOC FAQ
A more thorough understanding of what Alliant offers as a HELOC lender can help you determine whether to pursue an application. We addressed some common question to help you make an informed decision.
About Christopher Boston
---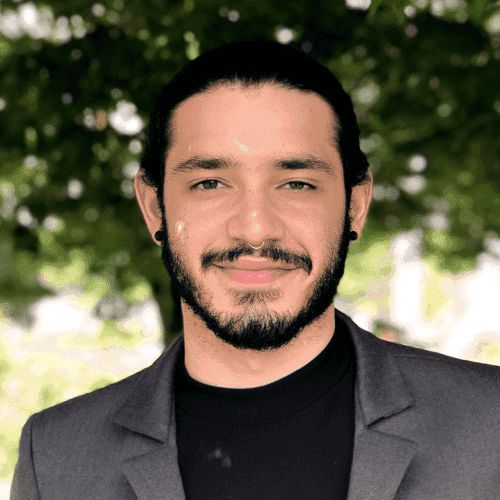 ---