The Federal Housing Administration (FHA) condominium loan program allows condo buyers to use FHA loans as an alternative to conventional mortgages and refinances. But not every condominium qualifies for an FHA loan. If you're planning to use an FHA loan to buy a condominium unit, learn which condos qualify in your area before you start home shopping.
You can search for FHA-approved condominiums using the FHA's condominiums search tool. If a condominium you want is not on the list, it is still possible for the property to gain FHA approval and become eligible. The approval process takes 30 to 60 days.
What is an FHA-Approved Condo?
Not every condominium is FHA approved. A condo's structure, location and association must meet FHA requirements to gain approval. Existing FHA-approved condominiums must renew their certification every two years.
FHA-compliant condominium associations must follow FHA rules. For example, FHA condominiums cannot have a high percentage of renters. The condominium building or development must be mostly used as residential real estate, and the condo must be a certain distance from known hazards.
If the condominium is not FHA approved, the condo association may be willing to go through the FHA-approval process. Gaining FHA approval would benefit condo owners by opening up the pool of potential buyers to a wider market. It would also give owners who want to refinance another loan option.
Some condo associations might refuse to apply for FHA approval because they don't find it a priority or want to avoid the costs associated with the approval process. Condo associations have to pay a fee to apply for FHA approval.
FHA Condo Ownership Requirements
To be eligible for FHA condo certification, condominiums must be legally structured as actual condominiums and not as co-ops. The property must consist of two or more units.
The condo must be completed for more than one year. If it is a new construction project, half of the units must be sold to permanent owner-occupants.

Concentration of Ownership

The FHA limits individual ownership to 10 percent of the total units in the complex. Investors are not allowed buy units beyond the 10 percent. There are exceptions for condos with a small number of units. The FHA will not certify the condominium project if ownership is concentrated. This rule protects owner-occupants from their development becoming a rental complex.
FHA Condo Insurance Requirements
The project must have sufficient insurance coverage for hazards and routine liabilities. Depending on the condo's setting, the FHA may require the homeowners association (HOA) to buy additional insurance.
Basic Liability Insurance

FHA-compliant HOAs must buy hazard and liability insurance for certain areas of condominium projects. HOA insurance usually covers common areas and exterior elements, such as roofs of condo units. Homeowners need their own insurance coverage for the interior of the condo unit.

The condominium must have flood insurance if the property is located in a special flood hazard area. An increasing number of homeowners are forced to pay for flood insurance these days as a result of recent map changes by the Federal Emergency Management Agency (FEMA).
FHA Condo HOA Requirements
The FHA requires FHA condominium HOAs to follow rigid guidelines designed to protect the civil rights and pocketbooks of buyers. Most FHA HOA rules focus on the financial viability of the HOA.
No Illegal Discrimination

HOA bylaws and covenants may not violate the Fair Housing Act. Violations mostly come in the form of some type of discrimination. The condominium association is at risk of violating federal law if it discriminates against people in protected classes, such as people above a certain age or racial minorities.

Low Delinquency Rate & High Reserves

No more than 15 percent of HOA dues can be delinquent, and the HOA must have reserves. In addition to evaluating the borrower's financial background, the lender also looks at the financial condition of the HOA. If the HOA is not secure, it could cause a lender to back off. A lender might hesitate to lend in a condominium where the HOA doesn't seem financially sound. This is a factor when selling a condo as well, as a prospective buyer's lender may not find the HOA suitable.

Pending Litigation & Special Assessments

The FHA sees special assessments and pending litigation as red flags. Any special assessments must be addressed with a signed and dated explanation from the HOA, management company, builder, or developer. The same is true with litigation, which requires the HOA's attorney to provide a signed and dated explanation of the pending litigation. (This rule does not apply to foreclosures.) It is still possible to gain FHA condo approval with pending litigation, but the chances are reduced.
FHA Condo Building Requirements
FHA-approved condominiums must limit the amount of space devoted to commercial enterprise. Also, the condo development must be safe from obvious hazards that might harm the property's value.
No more than 25 percent of a condominium project's total floor space may be used for commercial purposes. Any non-residential or commercial portions of the project must be of a compatible nature with residential use.

FHA takes into consideration geographical and environmental factors beyond the unit and building. Hazards that could affect approval include some landfills, fire hazards, and proximity to roadways and other obvious hazards.
This summary is not an exhaustive list, and is meant to give you an idea of the basic requirements for FHA condominium approval. Find FHA-approved condos in your area on the FHA's Condominiums search tool.
Condo Association Dues
Lenders include your monthly condo association dues when calculating the escrow amount that is added to your monthly loan payment. The HOA fees may have a big impact on how much you can afford. Before you get pre-qualified by a lender, research what the average cost of condo association dues are in your area of interest. It's also a good idea to research your property taxes.
A few hundred dollars per month could greatly affect how much you qualify for. Ask the lender what the FHA mortgage insurance premium monthly cost might be on your loan amount and factor this in as well. Check your payment using our mortgage calculator.
FHA Condominium Questions & Answers
Eric Lowery is president of Insight Loans. An expert on the mortgage process, he offers the following insights on FHA condominium loans.
Why should a condo obtain FHA approval?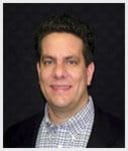 Eric Lowery:
Condo associations that don't have their "FHA-approved" status are doing their condo owners a disservice because it eliminates a huge segment of qualified buyers. Conventional loans require a much larger down payment than the FHA on condos, and they have their own set of requirements that the association must meet. If the condo association can meet the FHA's approval requirements, they should spend the time and money to get approved. It will pay dividends to the condo owners looking to sell their condos.
Does the lender help with this?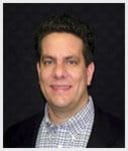 Eric Lowery:
No, it is the responsibility of the condo association to complete the paperwork and file it with the FHA. We certainly can point out the benefits to them, though, and help educate them on the requirements and the process.
Who do I contact at the condo association?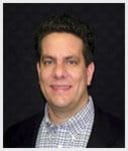 Eric Lowery:
Typically the president of the association is a good place to start. Its board may need to agree upon going through the FHA-approval process before starting it.
How does a potential borrower show the FHA loan originator that the condo is FHA approved?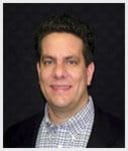 Eric Lowery:
See the list of FHA-approved condos by clicking on the US map above.
Do FHA condo loans cost more or take longer to close?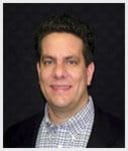 Eric Lowery:
FHA loans have the same costs as conventional loans, except for the upfront mortgage insurance premium (UFMIP).This charge is rolled into the loan amount, so it is not paid out of pocket. FHA loans do not take any longer than conventional loans. They both close in a similar period.
Is there any unique downside to an FHA condo loan in comparison to a conventional loan to buy a condo aside from the usual caveats found in FHA loans?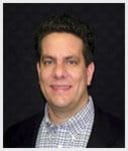 Eric Lowery:
FHA monthly mortgage insurance is for the life of the loan. Unlike with conventional loans, it will not drop off once you reach 20 percent equity. As a result, most people refinance into a conventional loan when they reach the 20 percent equity amount to eliminate the mortgage insurance from their payment.
Is the FHA MIP cost any different for condos vs. a house?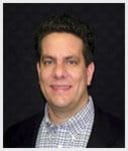 Eric Lowery:
No, it is the same cost as long as the down payment of 3.5 percent is the same. The FHA mortgage insurance premium (MIP) cost is based on the loan amount together with the loan-to-value ratio (LTV).
Once the condo association is FHA approved, is it forever?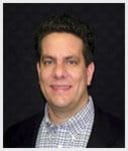 Eric Lowery:
No, the FHA approval requires renewals every two years to keep the approval in place. However, it is an easier process than the initial approval process. The cost I believe is approximately $850. There are companies out there that assist with this process for a fee.
What has been your experience on how long the process is in getting a condo FHA approved?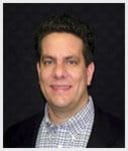 Eric Lowery:
It usually takes 30 to 60 days, but can take up to 90 days as a worst-case scenario. It comes down to how quickly the application can be completed, along with gathering the required documentation and sending it over to HUD.
Are there any special restrictions when an FHA borrower wants to refi an FHA condo loan?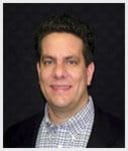 Eric Lowery:
Most people would refi to a conventional loan to eliminate the mortgage insurance. Conventional mortgages do not have an association-approval list like the FHA does. But they require a condo questionnaire to be completed by the association, and it must meet all of the requirements, or the association will not be eligible for conventional financing.
Are FHA property inspections required for an FHA condo loan?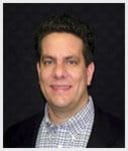 Eric Lowery:
No special inspections are required, but an FHA appraisal must be done. The property cannot need repairs, or it could cause a problem. Standard FHA loans are not used for properties requiring repairs, with the exception of FHA 203k loans.
What happens if an HOA declines to renew its FHA approval after an FHA loan is closed? Can the FHA cancel a closed (but otherwise current) loan?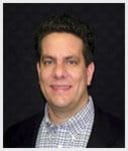 Eric Lowery:
As long as the condo association was approved at the time of the loan closing and the mortgage payments are always made, the borrower has nothing to worry about.
*This interview has been edited for clarity and length.
About David C. Mully
---
---