A home equity line of credit, commonly known as a HELOC, allows homeowners to borrow against their home equity. As of Q2 2023, the New York Federal Reserve reports $340 billion in outstanding HELOC debt from 13.1 million active HELOC accounts. Homeowners carry an average outstanding balance of $25,974 out of an average total credit limit of $69,519.
KEY TAKEAWAYS ON HELOC STATISTICS
As of Q2 2023, there is $340 billion in outstanding HELOC debt held by 13.1 million active HELOC accounts.
The average HELOC balance per account is $25,974.
The average credit limit per account is $69,519, for a total of $910 billion, indicating that HELOC account owners utilize 37% of their available credit on average.
Total outstanding HELOC debt declined 27% between 2018 and Q2 of 2021, partly driven by pandemic relief programs. However, since Q2 2021, the total outstanding balance of HELOC debt has increased by 6%.
As of 2022, individuals aged 42–57 (Gen X) hold the highest HELOC balance at $48,509.
Borrowers in Utah and Idaho experienced the most significant HELOC balance surges, with increases of 18% each in 2022.
Source: New York Federal Reserve, Experian
Number of HELOC Accounts
From Q1 2018 to the end of 2021, HELOC accounts gradually declined from 15.8 million to 12.8 million, marking a nearly 19% drop. The number of HELOC accounts increased to 12.8 million in Q2 2022; by year's end, accounts climbed to 13.1 million. This upward trend extended into early 2023 but experienced a minor drop in the second quarter.
Average HELOC Balance by Account
The average HELOC balance per account steadily declined from $27,919 in Q1 2018 to $24,484 by Q2 2021. The trend shifted slightly post-Q2 2021, with accounts fluctuating and balances reaching $25,974 by Q2 2023.
Total Outstanding HELOC Balance
The total outstanding HELOC balance stood at $340 billion in early 2018 and experienced a gradual decrease, bottoming out at $840 billion in Q3 2021. However, starting in late 2021, there was a rebound, with the total nationwide balance climbing back to $340 billion by Q2 2023.
Average HELOC Limit
In Q1 2018, the average HELOC limits started at $59,645, rising to $64,000 by the end of 2020, marking a 7% increase and indicating an upward trend. A HELOC limit is the maximum amount a homeowner can borrow using a home equity line of credit.
In 2021, the average limit rose from $64,179 in Q1 to $66,667 in Q4. It experienced fluctuations in the following year, 2022, particularly between Q1 and Q3, but ended at $67,835. By Q2 2023, it reached $69,519, likely driven by banks offering higher credit limits due to rising home values.
Average HELOC Available Credit
From Q1 2018 to Q2 2023, there was notable growth in the average available credit for HELOC accounts. Available HELOC credit refers to the amount a homeowner can borrow against their home equity at any given time. This credit rose from $31,726 in Q1 2018 to $38,545 by the close of 2020 — a 22% increase in just three years.
2021 took this trend a step further. At the start of the year, the average available credit stood at $39,552 and surged to $41,569 by the year's end, following a steeper growth trajectory. 2022 saw minor fluctuations, but growth prevailed.
By Q2 2023, the figure reached $43,545, reflecting the rising average HELOC limits. The increased available credit could also reflect homeowners exercising restraint in utilizing their HELOCs, leaving a larger chunk of their credit untouched.
Average HELOC Balance by Age
HELOC balances among different age groups reveal a distinct trend: younger homeowners, especially those aged 26–41, tend to maintain higher average balances than older age groups. Between 2021 and 2022, this age group experienced an increase in their average HELOC balances, while those 58 and older experienced a decrease.
18–25 Age Bracket: Showed a slight increase from $36,590 in 2021 to $37,756 in 2022.
26–41 Age Bracket: This group has the highest balances, increasing from $41,441 in 2021 to $46,232 in 2022.
42–57 Age Bracket: Also increased from $45,138 in 2021 to $48,509 in 2022.
58–76 Age Bracket: Balances remained relatively stable, with a minor decrease from $38,297 in 2021 to $38,162 in 2022.
77 and Older: Experienced a decline from $33,201 in 2021 to $32,719 in 2022.
These figures suggest that homeowners in their prime earning years (26–57) are more inclined to leverage their home equity. In contrast, those approaching or in retirement (58 and older) tend to have lower HELOC balances, indicating a shift in financial strategy or needs.
HELOC Balances by State
In 2022, there were notable regional differences in HELOC balances across the U.S. Hawaii, and California led with the highest overall balances. Conversely, states like Wisconsin and Iowa recorded lower averages.
Greatest Changes in Average HELOC Balance by State
Analyzing state-wide average HELOC balances from 2021 to 2022 reveals significant shifts in homeowner borrowing patterns. Several states have high year-over-year changes, indicating evolving economic and real estate dynamics within those regions.
Idaho and Utah saw the highest surge in HELOC balances, with increases of 18%. Idaho's average HELOC balance increased from $36,596 to $43,131, while Utah saw average balances grow from $40,556 to $47,823.

Arizona's average HELOC balance started at $39,439 in 2021 and climbed to $45,553 in 2022, a nearly 16% increase.

Balances in this state increased from $43,985 in 2021 to $49,875 in 2022 — a 13% hike

Average HELOC balances in this state started at $41,023 in 2021 and reached $45,613 by 2022, a notable increase of 11%.

From a balance of $42,570 in 2021, Colorado saw an 11% increase to $47,255 in 2022.
States With the Highest and Lowest Balances
In 2022, some states exhibited significantly higher average balances, while others had more conservative figures. Let's look at the states with the highest and lowest HELOC balances.
States With the Highest Average HELOC Balances
| State | Average HELOC Balance |
| --- | --- |
| | |
| | |
| | |
| | |
| | |
FIND THE BEST HELOC RATES AND LENDERS FOR THESE STATES
States With the Lowest Average HELOC Balances
| State | Average HELOC Balance 2022 |
| --- | --- |
| | |
| | |
| | |
| | |
| | |
TOP HOME EQUITY RATES AND LENDERS FOR THESE STATES
HELOC Statistics FAQ
We've compiled a list of frequently asked questions for those new to home equity lines of credit or looking for a quick reference on HELOC statistics. Dive in to gain insights into the most common inquiries on the topic.
Related Content
Dive deeper into home equity, mortgages and homeownership with these additional MoneyGeek resources.
Guide to Home Equity Loans— Explore the nuances of home equity loans — a valuable tool for homeowners aiming to tap into their home's value for various financial needs.
How to Calculate Equity in Your Home — Gain a step-by-step understanding of determining your home's equity, the foundation for many lending decisions and financial strategies.
Mortgage vs. Home Equity Loan) — Learn the distinctions between traditional mortgages and home equity loans to help you discern which financing option aligns with your goals.
Pros and Cons of HELOC — Weigh the advantages and disadvantages of using a Home Equity Line of Credit, an essential resource for those considering this financial tool.
About Nathan Paulus
---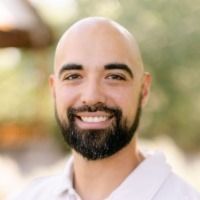 ---