According to ICE Mortgage Technology, the average timeline for closing on a house is 50 days. After the closing process, it can take less than two months to become a new homeowner. However, closing on a home is separate from closing on a loan, which can take an average of 47 days. Closing on a loan means your loan is finalized, and the funds can be distributed, often coinciding with closing on a home.
Loading...
---
Average Time to Close on a Home by Loan Type
The average timeline for closing on a house can differ based on the type of loan you get. Some loan types you can opt for include a Federal Housing Administration (FHA) loan, conventional loan or Veterans Affairs (VA) loan.
Across FHA, conventional and VA loans, it takes borrowers an average of 47 days to close on a loan. However, this timeframe has varied over the past few years. In May 2020, it took an average of 45 days to close on a loan, steadily increasing to a peak of 58 days in December 2020 before returning to 47 days in September 2021.
Federal Housing Administration (FHA) Loan
An FHA loan, issued by the Federal Housing Administration (FHA), is a mortgage insured by the FHA, which is part of the Department of Housing and Urban Development. Generally, FHA loans originate from private lenders but are insured by the FHA, which often leads to more favorable rates as there is less risk on the lender's part.
As of September 2021, FHA loans take about 52 days to close. However, between May 2020 and September 2021, 62 days peaked in December 2020, and the lowest was 46 days in July 2020.
Conventional Loan
Conventional loans are mortgages from private lenders, such as banks or credit unions. It's the most common financing option for first-time homebuyers, where rates, terms and requirements vary based on the lender — affecting the closing timeframe.
The average timeline for closing on a house with a conventional loan stands at 46 days, which is the most recent data from September 2021. The average has risen and fallen tremendously between May 2020 and September 2021, reaching a high of 57 days in December 2020 and a low of 45 days in August 2021.
Veterans Affairs (VA) Loan
A Veterans Affairs (VA) home loan is a mortgage meant solely for military members, veterans and surviving eligible spouses. Like FHA loans, a VA loan is issued by private lenders but insured by the U.S. Department of Veterans Affairs. They have less stringent requirements, as they only serve a specific population.
VA loans take roughly 53 days to close, the longest amongst FHA and conventional loans. The average has steadily increased since May 2020, starting at 49 days. In January 2021, however, the average time to close on a VA loan was at an all-time high of 66 days — just over two months.
Timeline of Closing on a Home
The timeline of closing on a home depends on each step of the process, including application and waiting for the release of the funds. If you're interested in a home and others are interested in buying the same home, and making a higher offer, be prepared for a "bidding war," which can also prolong closing. If applicable to you, this can take place before or after your application for a mortgage, as a pre-approval letter is not required to make an offer.
Understanding the process and having a gist of the timeline can help you plan for the home of your dreams.
Process

Estimated Completion Time

Description

Begin by applying for a mortgage
with your desired lender, whether an
FHA, conventional lender or VA.

This step is completed by the
lender, detailing the terms of the
loan, such as the fees, monthly
payments and more.

Submit documents requested by
your lender. In addition to
processing time, this step depends
on you, the applicant, meeting the
requirements promptly.

It's important to hire an inspector to
determine any repairs the seller
would be obligated to complete
before closing.

An appraiser will determine the
estimated value of your desired
home by analysis of recent
comparable sales and their expert
opinion.

The underwriting process is where
the lender will look at your financial
information, like your credit, to
determine if you can repay the loan.

The lender may ask for additional
documentation. The conditional
approval is a buffer time for this
potential step.

After receiving the offer, you must
wait at least three days before you
can return a signed copy, allowing
ample time for you, the applicant, to
read through its contents.

This is the final step, where your
funds are released following receipt
of a signed copy of your agreement.
ESTIMATED TIMES MAY STILL VARY
While MoneyGeek has provided a rough timeline of the closing process, the actual time it takes to complete each step will depend on several factors, such as the property, your credit, the lender, and even how long your loan term will be. To get a good idea of what you might need in terms of financing, use MoneyGeek's mortgage calculator to determine a rough estimate of your payments over time.
Average Time to Close on a Home FAQ
Purchasing and closing on a home is an exciting endeavor. Knowing the timeline for closing on a home is crucial to help you plan and feel secure in your decision. Learn more with MoneyGeek's answers to some of the most frequently asked questions about closing on a home.
Expert Insights on the Average Time to Close on a Home
Purchasing a home is a major life decision. Like any big purchase, it can take time. MoneyGeek reached out to several experts to help you gain more insight into the timeline of closing on a home.
What are some ways buyers can speed up the loan approval process?

How can buyers speed up the home purchase process?

What should buyers do if they get into a bidding war?
Michael Branson
CEO of All Reverse Mortgage, Inc.
Nate Claire
Founder of Buying Jax Homes
Tomas Satas
Founder & CEO, Windy City HomeBuyer
Related Content
Learn more about the homebuying process through MoneyGeek's other resources.
About Nathan Paulus
---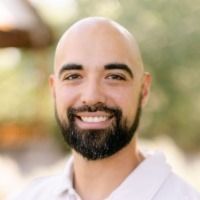 ---