Road Conditions and Spending by State: Does More Money Mean Better Roads?
States with the worst road infrastructure
Featured Experts

Even though millions of Americans aren't going many places these days due to COVID-19, quality roads and highways are essential to the broader U.S. economy. Most consumer goods travel along the nation's highways, and investing to improve roads has historically boosted economic growth. Especially during pandemic-related economic setbacks, such infrastructure investment could create much-needed jobs and help people financially. For example, poor road conditions translate directly into higher car repair and maintenance costs along with a harder time finding cheap car insurance for consumers.
While state and local governments spend more than $186 billion each year on road maintenance and operations, new analysis from MoneyGeek suggests taxpayers are not necessarily getting their money's worth. At best, they are getting just enough road investment to maintain the current condition of roads.
We analyzed how much each state spends on roads relative to road quality and found no correlation between spending per vehicle mile — a measure of how much usage roads get — and a state's overall rating of "road roughness."
For example, Hawaii has some of the worst roads (and is in the top five most dangerous states for distracted driving) though the state pays more per vehicle mile on road construction on repair than most other states. On the other end of the spectrum, Wyoming, considered one of the most dangerous states for winter driving, has better roads despite spending only $5.60 per vehicle mile.
Who Pays For Roads?
Three-quarters of spending to maintain and fix roads and highways comes from state and local governments. According to the Urban Institute, states spend an average of 8%, and localities spend about 4% of their budgets on roads. The rate of investment has not changed much over time. In 1977, 8% of state and local budgets combined went toward roads and highways compared with 6% in 2017.
Through the Highway Trust Fund (HTF), the federal government provides grants to states to maintain and improve the Interstate Highway System. Funded by transportation-related taxes such as gasoline and diesel taxes, the HTF spends more than it raises in revenue. According to some estimates, the fund raised $43 billion in revenue yet spent more than $50 billion in 2020. According to Congressional Budget Office projections, the fund, which has relied on transfers from general tax funds since 2008, is projected to be depleted by 2021.
Main Findings
Moneygeek analyzed overall road quality and the investment levels per lane mile in every state and found that more spending on roads did not necessarily lead to better road quality. The road roughness index is the weighted average value of the observed measurements of the international roughness index (IRI) for the state. The Federal Highway Administration indicates that an IRI measure of less than 95 indicates a road in good condition, between 95 and 170 is acceptable and greater than 170 is poor condition. For example, California's roughness index score of 150 means that the state's road conditions are borderline acceptable as an average. In fact 38% of California's roads are classified as in poor condition.
Relationship Between State Spending And Road Conditions
Analysis of all 50 states shows that states spend proportionately to the vehicle miles traveled; however, there are exceptions. Texas, New York and Pennsylvania all spend proportionately more than the vehicle miles traveled, and California spends proportionately less. Regardless of how much money they spend on road conditions, states are using available funds to maintain, not fix or improve, crumbling roads.
After adjusting for vehicle miles, there is no correlation between spending and road conditions. If states were working to improve their roads, the worse the roads, the more the state would be spending (in order to fix them). Additionally, tax-friendly states don't have the worst roads. They are trying to keep roads in working order just as states with higher taxes are.
Expert Panel: The Economic Impact of Road Improvements and Neglect
How is highway improvement usually funded?

What is the impact of investment in road improvement? What are the implications when states do not invest in such improvements?

How do poor roads impact drivers?

Are there broader impacts of poor roads on communities or local economies?

Would COVID-19 Infrastructure spending be an effective economic stimulus?

Is there anything you'd like to add about the relationship between the quality of roads, state budgets and state or local economic indicators?
---
James Golden
Founder and CEO
Murray Rowden
Americas Managing Director & Global Head of Infrastructure at Turner & Townsend
Jerry Wilson
Chief Editor at Complete Auto Guide
---
Methodology
MoneyGeek determined how states rank on the condition of their roads and their highway infrastructure spending by comparing the roughness measure of each state's urban and suburban highways as well as state and local (municipal and county) government expenditures on their highway system. We used the metrics below to establish final scores and rankings:
Road Roughness Index: We developed a composite roughness score of all major urban roadways in each state by weighting each category of measured pavement roughness and aggregating this information across the entire state system.
Percentage Poor vs. Good Condition: We designated each category of measured pavement roughness into larger groupings and compared the number of lane miles across the state by groupings of higher and lower pavement roughness.
Capital Outlays per Lane Mile: This value is calculated as the total state expenditure on capital outlays for highways divided by the total lane miles in each state's functional road system.
Total Highway Spend: This value is calculated as the total state expenditure on both capital outlays and other expenditures for highways.

About the Author
---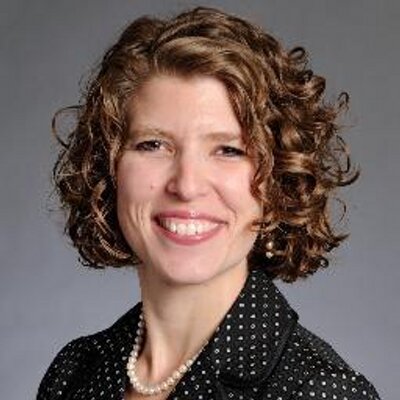 ---